Steem WOmen Club Contest #21 First DELEGATION CONTEST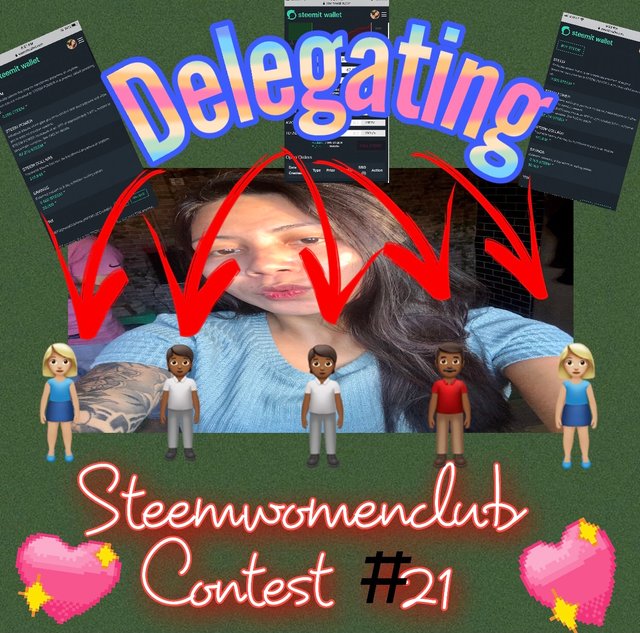 Hello good day to all members here in steemwomenclub This is fruityapple00 from Cebu , Philippines , and I am now participating of this contest # 21 .
I don't really have an Idea about delegation , I don't even know how to delegate to the community. I don't really know what delegation is and how important it is to the community. I was never interested about this topic , but I was really curious about it.
I am not also reading about delegation since I only have 1.287 SP before. I asked my friend @hae-ra to discuss about STEEM POWER and how much do I need to delegate and what is the purposed of delegating to the community. But then I couldn't be able to do it because she said I need to have at least 100 SP to delegate but ai only have 1.2 SP . What I did is I joined the contest to the other communities and got a chance to won at least 5 SP TO 1 SP . until I had 30+ SP .
FIRST STEEM POWER I HAVE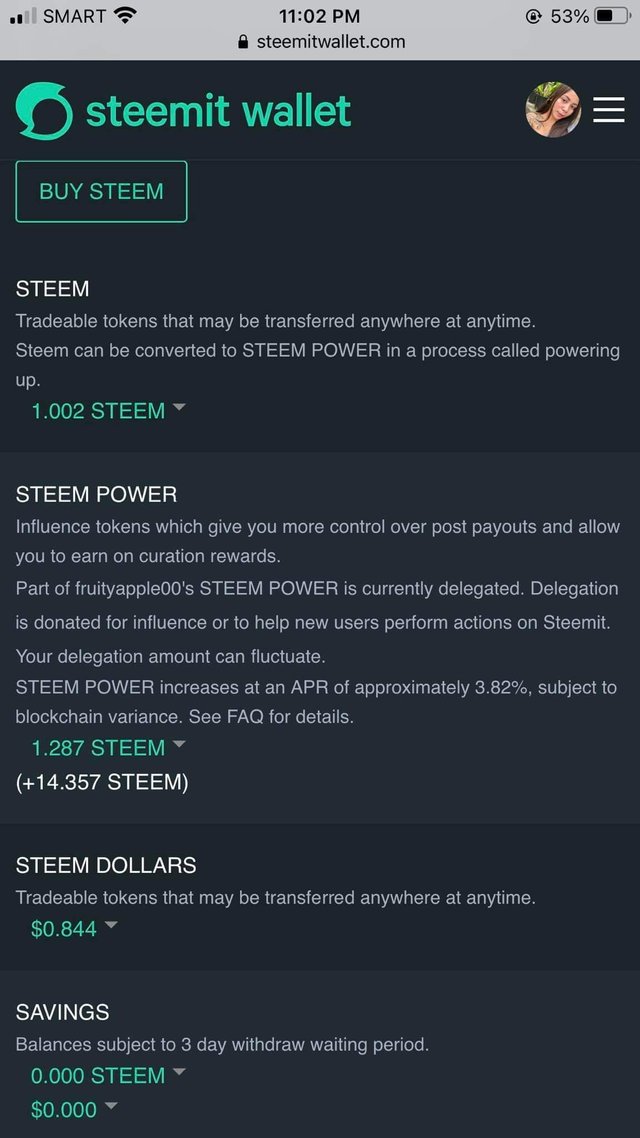 My friend @jenny018 invited us to join steemwomenclub community, She talked about how good this community is, that this community who has open their doors widely to all empowering women , and also the moderators as well as the representative in Asia is very accommodating , approachable and friendly to us , they're easy to reached out in telegram if have some queries . @jenny018 was the one who created a group chat on Facebook messenger and named it to STEEMIT HOPEFUL , so we were chatting there , communicate also and asking about Steemit. I asked her also about delegation and she explained me well how important it is to the community that delegating is also like helping the community grow by using our STEEMPOWER return you will gain also because you get a fixed monthly income without any hassle , these is what she said .
GROUP CHAT ASKING ABOUT HOW TO DELEGATE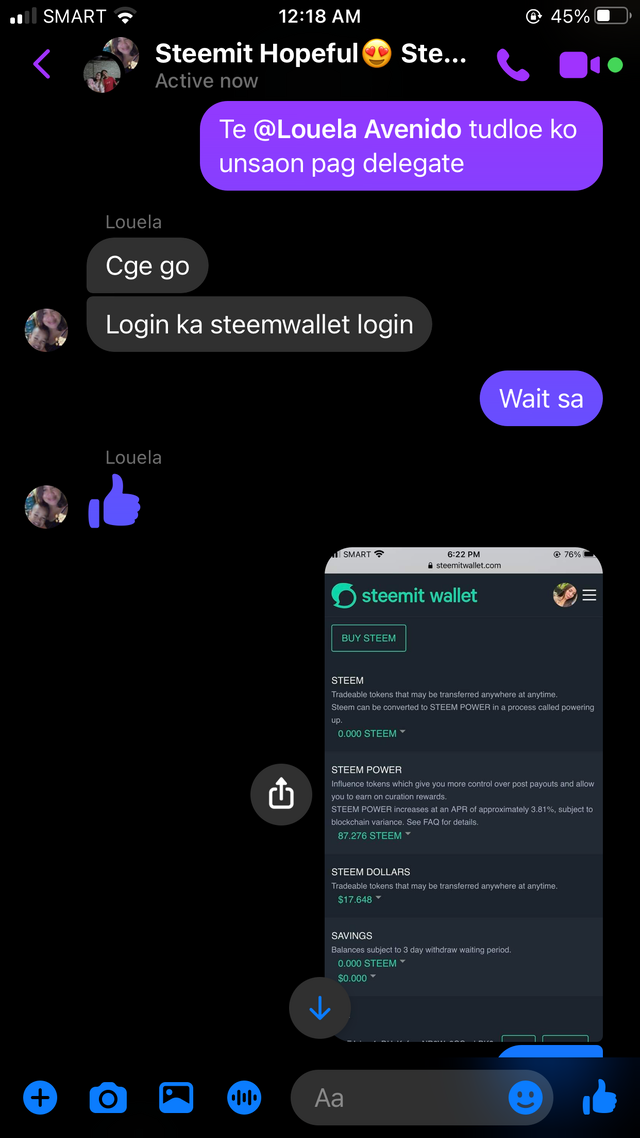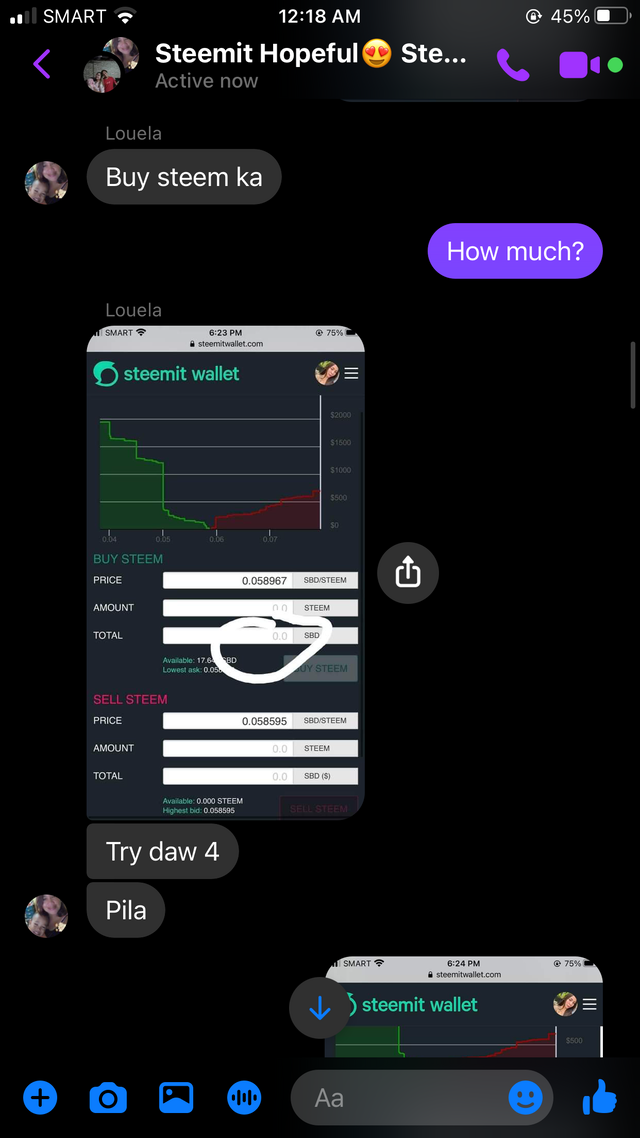 Few days ago I had 80 STEEM POWER , and I was so excited to share to them that I reached 80 SP until I got 87.276 SP , at 6 pm on June 24 ,2021 I have read about @jenny018 that she already delegated to the community. And then when I have my break time ai asked about her if I can be able now to delegate to the community. And she said I have to buy Steem power since I need to have 100 SP to delegate and then I followed what she said .
DELEGATION PROCESS
THIS IS WHAT MY WALLET LOOKS LIKE BEFORE MADE MY DELEGATION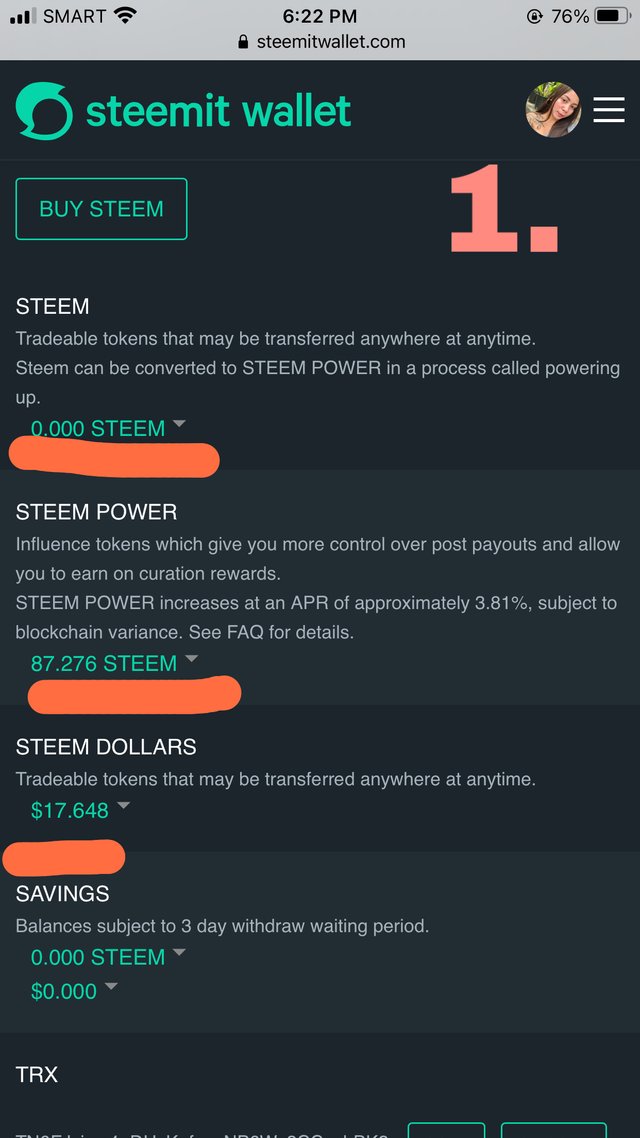 I HAD 17.648 SBD and I WENT TO MARKET TO BUY STEEM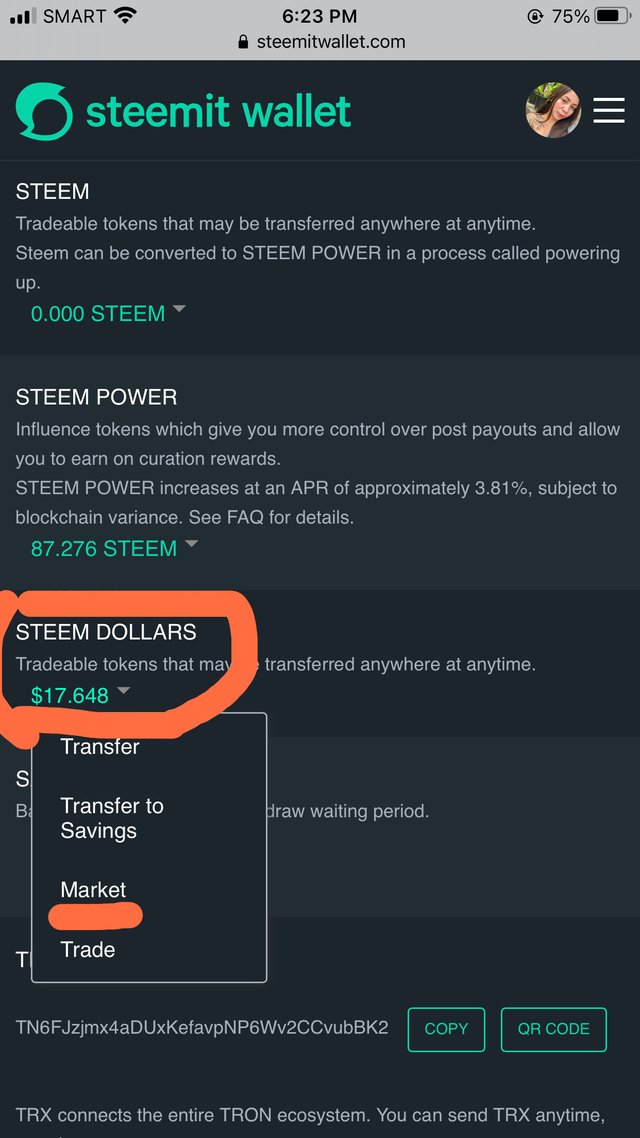 I BOUGHT 67.835 STEEM , A COST OF 4 SBD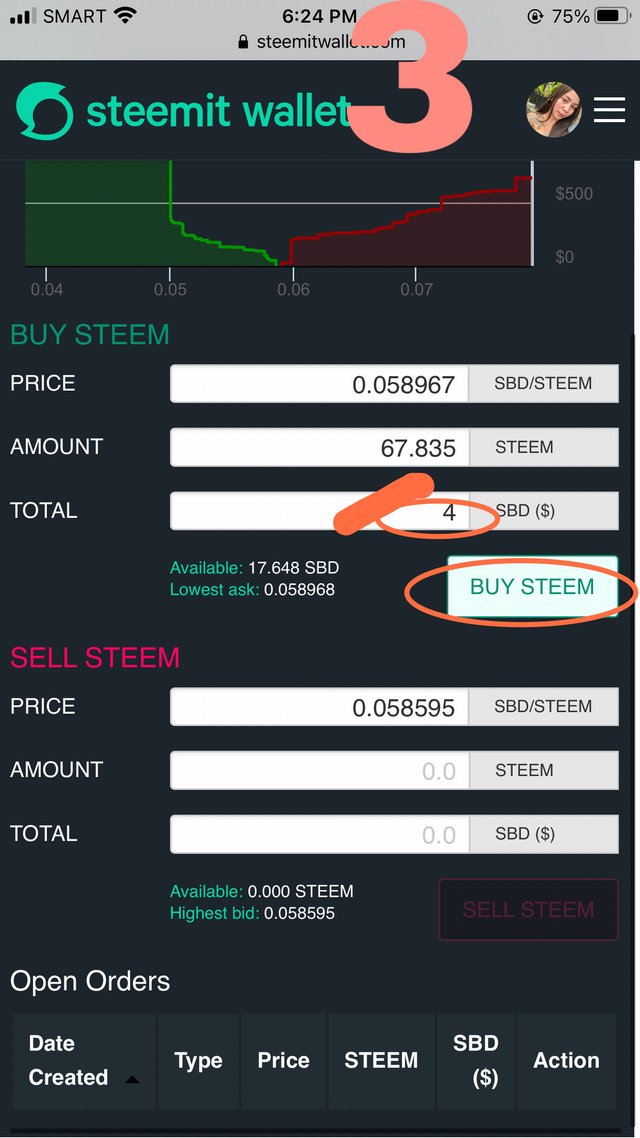 CLICK BUY STEEM AND CONFIRM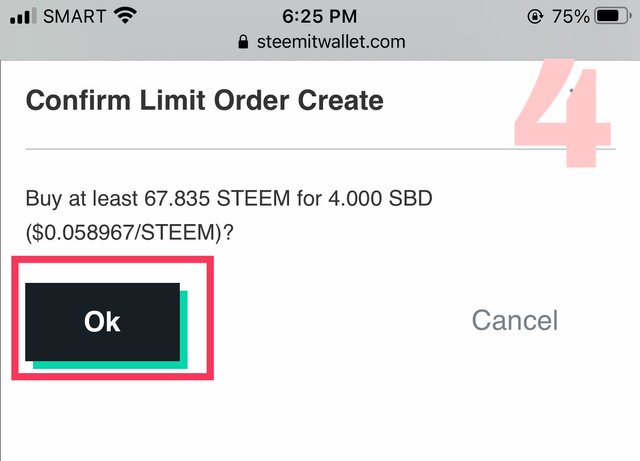 YOU HAVE TO SIGN IN

MY SBD IS ALREADY DEDUCTED TO 4 SBD , SO FROM 17.648 SP IT IS NOW 13.648 SP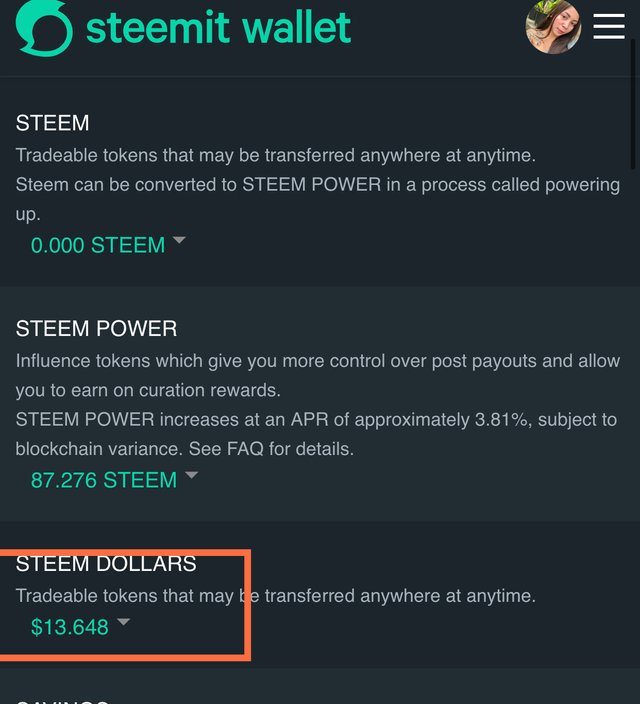 I WAS WAITING FOR A WHILE , LIKE 5 MINUTES TO 10 MINUTES , I ALREADY RECEIVED MY 67.836 STEEM THAT I BOUGHT A WHILE AGO.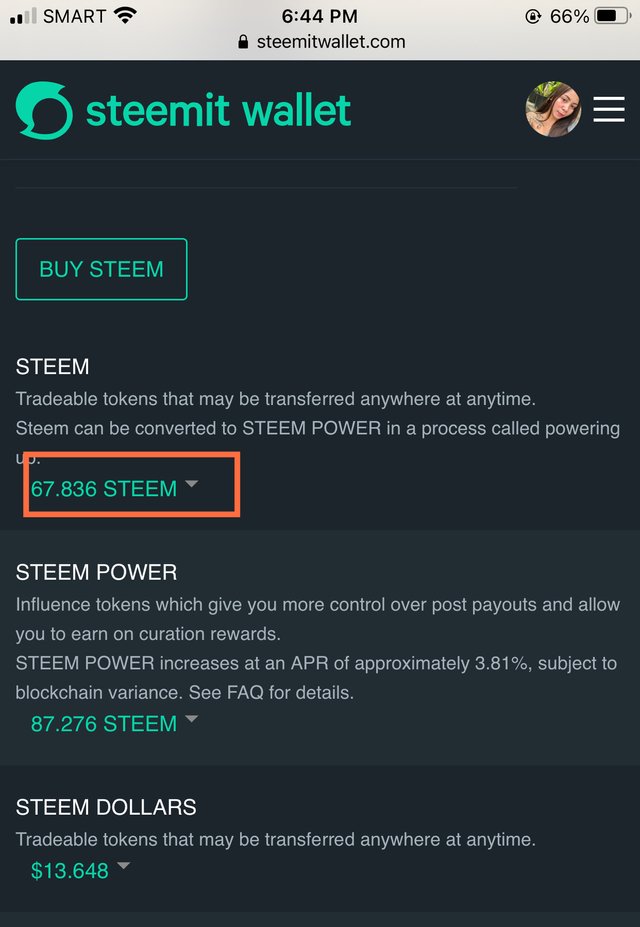 CLICK THAT ARROW DOWN ON STEEM THEN CLICK POWER UP TO ADD MORE STEEM POWER.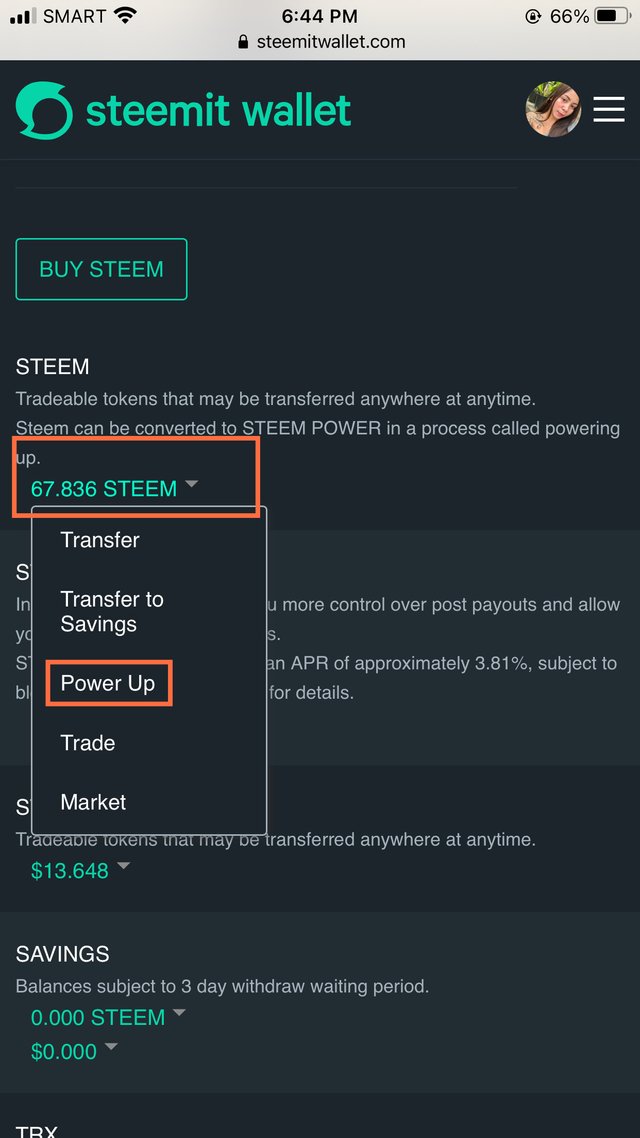 PUT THE AMOUNT AND THENC POWER UP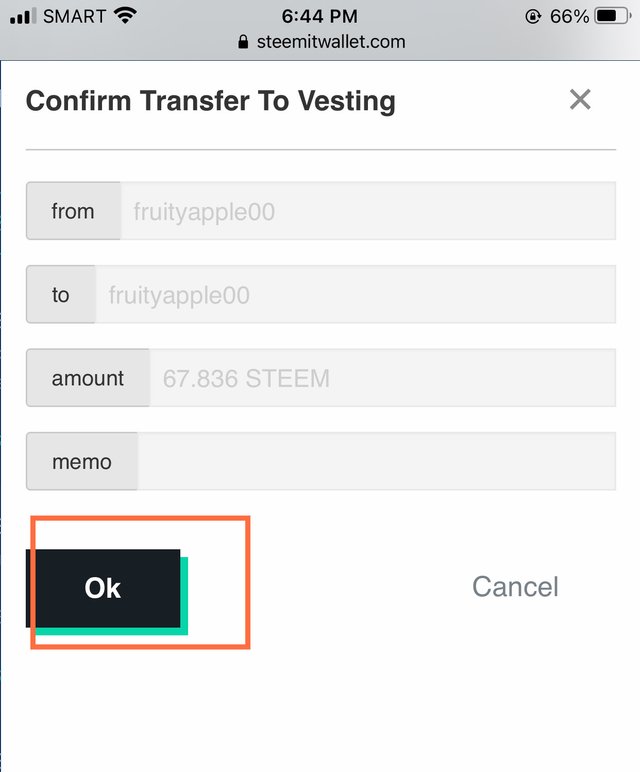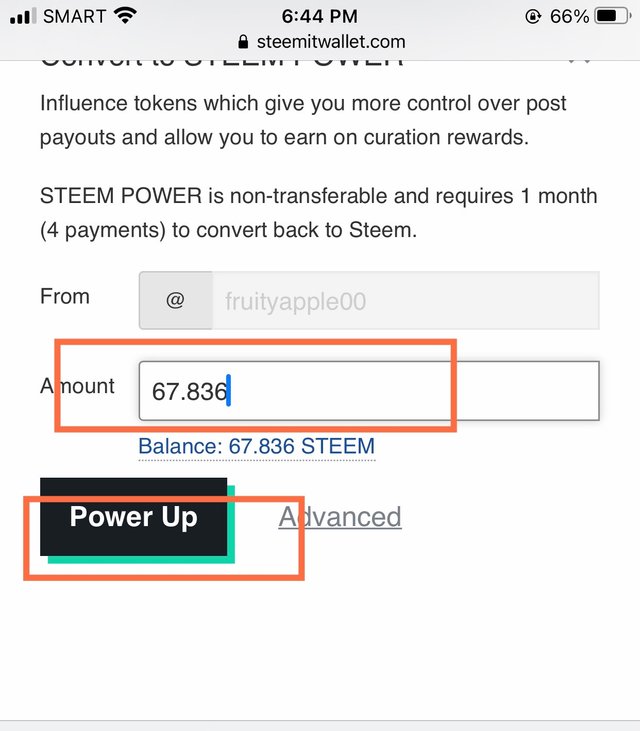 SIGN IN AGAIN THEN PROCEED TO THE NEXT PROCESS WHICH IS ...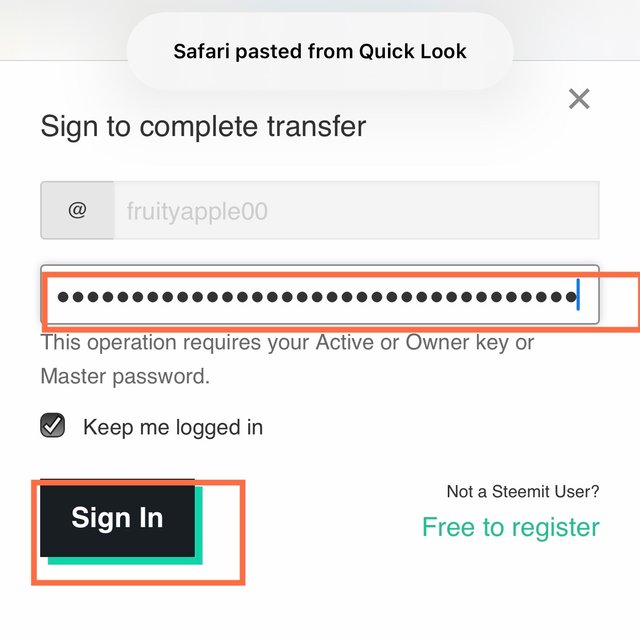 YOU HAVE TO GO TO THE STEEMWOMENCLUB COMMUNITY AND @steemwomensclub account then click their blog and scroll down , you have find the link for delegating STEEMPOWER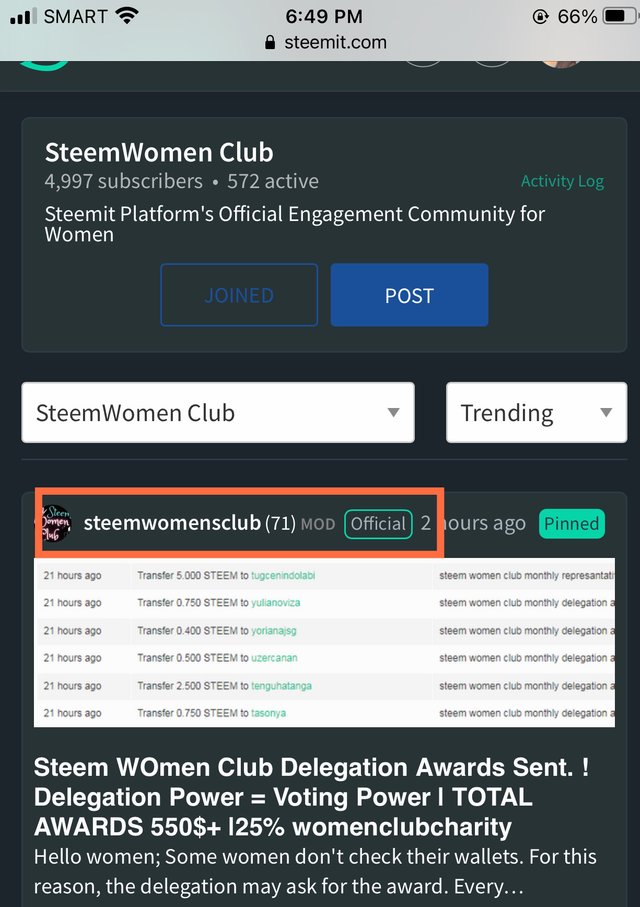 CLICK 100 SP OR HOW MUCH DO YOU WANT TO DELEGATE , BUT IN MY CASE I ONLY HAVE 155.112 STEEMPOWER ALL IN ALL SO I CAN ONLY DELEGATE 100 SP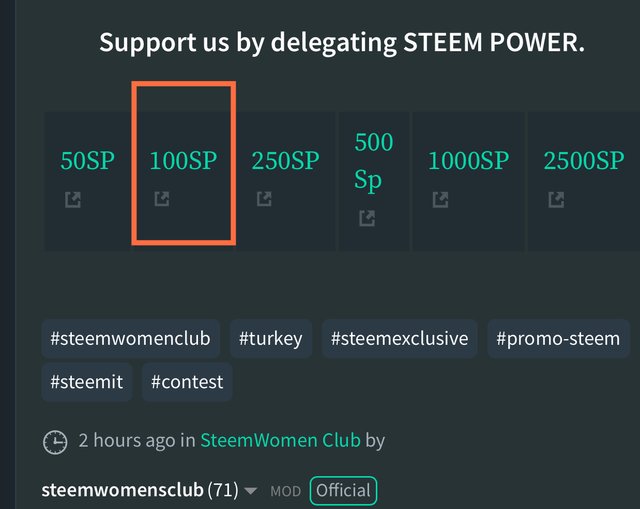 CLICK CONTINUE AND GET STARTED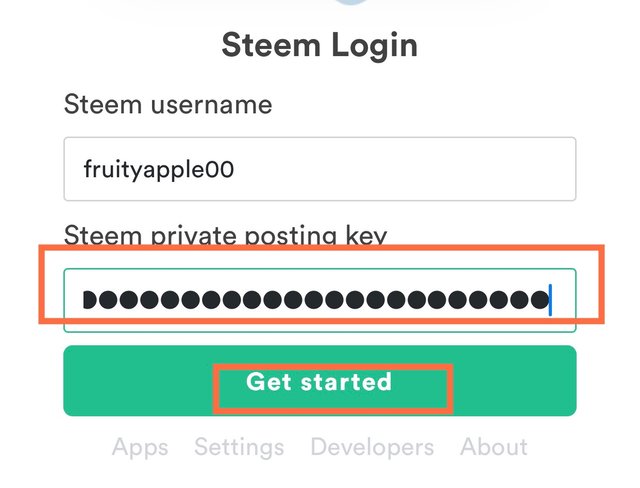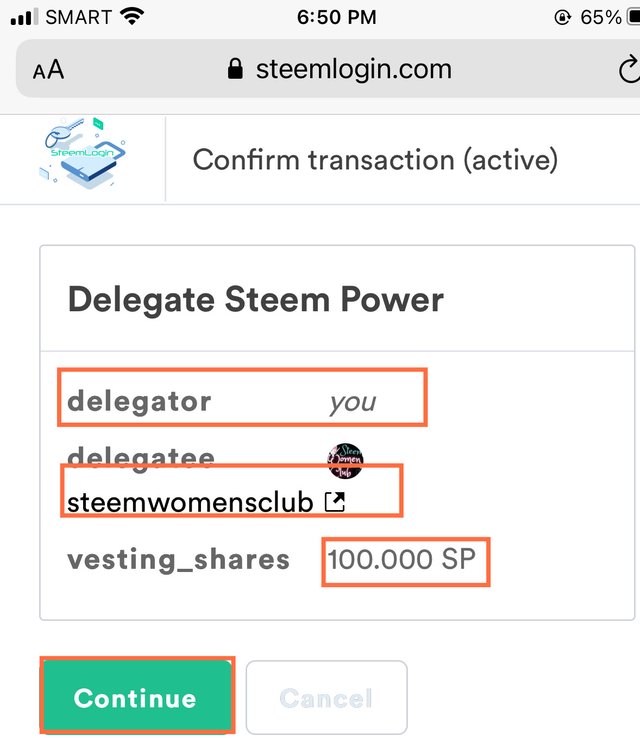 TO DELEGATE STEEMPOWER CLICK CONTINUE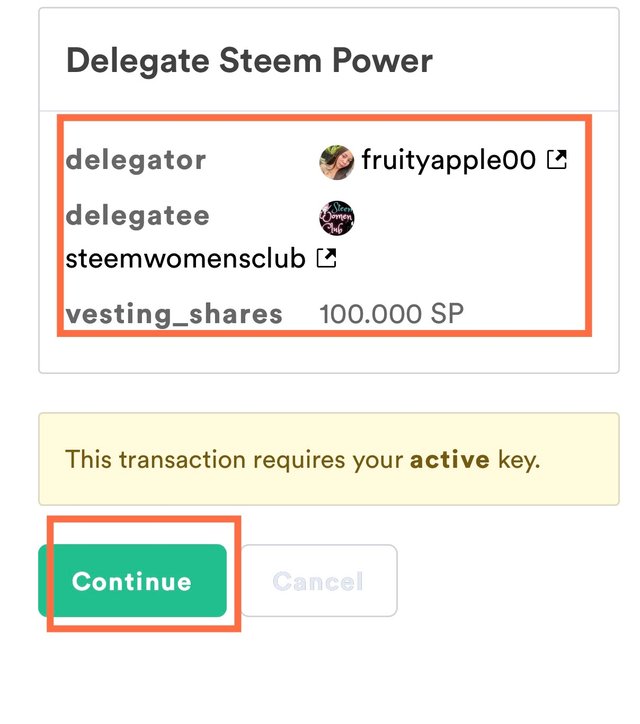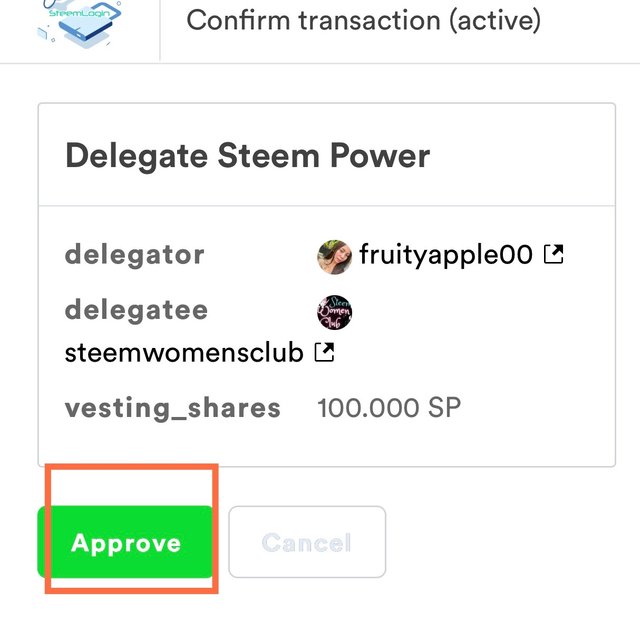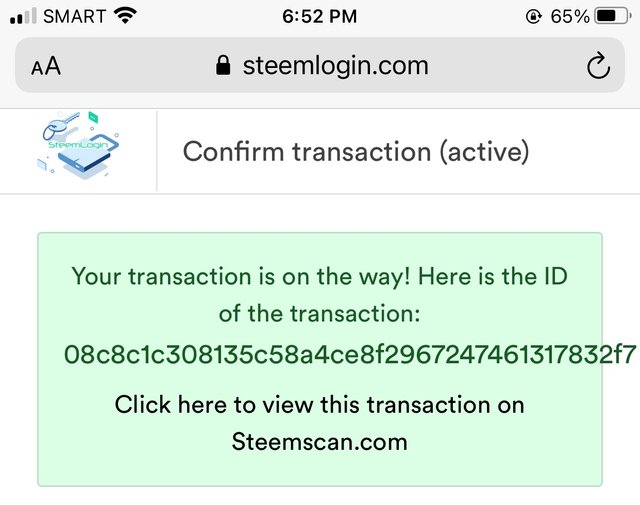 THIS IS MY WALLET LOOKS LIKE NOW AFTER DELEGATING MY STEEMPOWER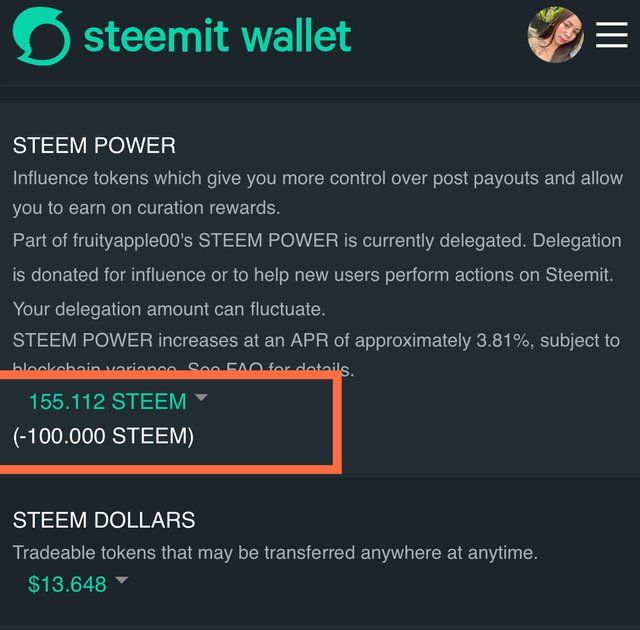 I TRIED TO INPUT MY DELEGATION MANUALLY ON STEEMWORLD.ORG , I CLICKED DELEGATE HISTORY THEN TYPE MY ID as @fruityapple00
A SCREENSHOT THAT PROOF THAT I HAVE DELEGATED A 100 SP ON MY BELOVED COMMUNITY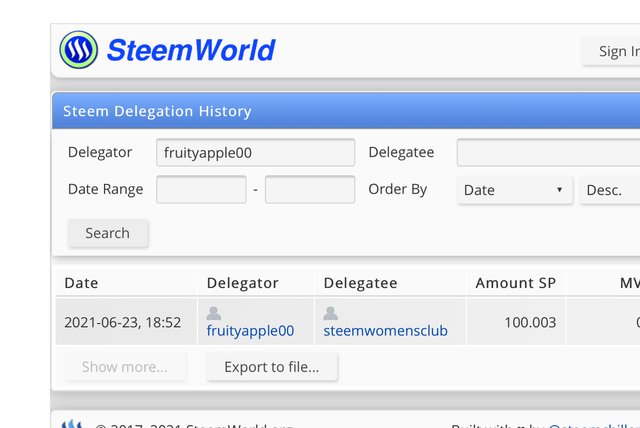 THIS IS THE FIRST COMMUNITY THAT I DELEGATED AND I CHOOSE THIS COMMUNITY BECAUSE WHEN I INTRODUCED MYSELF IN HERE , I WAS SO AMAZED AND SHOCKED BECAUSE I GOT MY FIRST UPVOTE FROM THE CURATOR A $18-19 something , IT WAS A BIG VALUE FOR ME AND IT'S ALSO VERY HELPFUL TO MY STEEMIT ACCOUNT GROW , NOT JUST ONCE BUT TWICE , THAT IS WHY I AM HELPING THEM BACK .I WAS VERY THANKFUL TO THIS COMMUNITY FOR GIVING ME A CHANCE TO EXPERIENCED THIS . THAT IS WHY I CHOSE MY FIRST DELEGATING HERE . THIS IS JUST THE BEGINNING OF MY NEW JOURNEY IN STEEMIT AS A DELEGATOR AND I HOPE THAT I CAN DELEGATE MORE NEXT TIME :)THANK YOU FOR READING And I HOPE YOU LIKE MY BLOG.
I am now Inviting my friend @hae-ra @mariarosa27 @saneunji @roshely for this contest