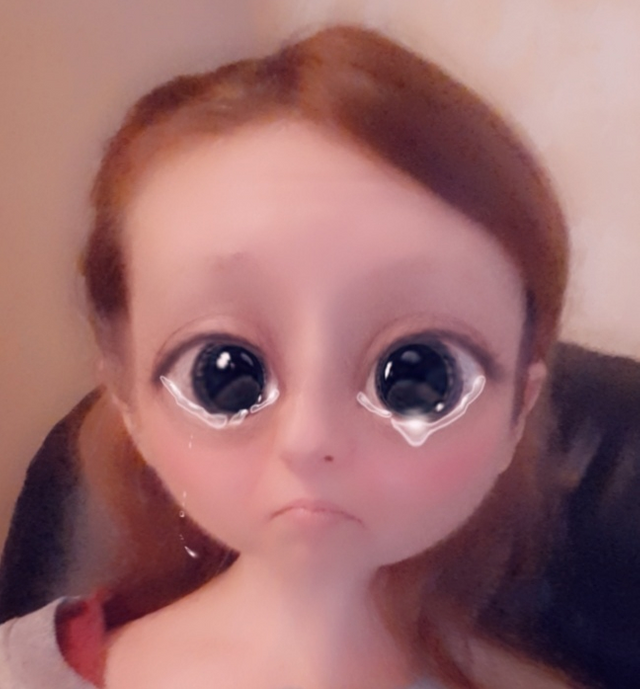 If you are voting for @themarkymark as a witness you probably woke up today to a fun little memo as I did:

How exciting! Threats, extortion, downvotes!
This memo most likely scared some people who have no idea what's going on and would prefer to keep out of the drama but I was proud to see some fun replies rolling in to his wallet: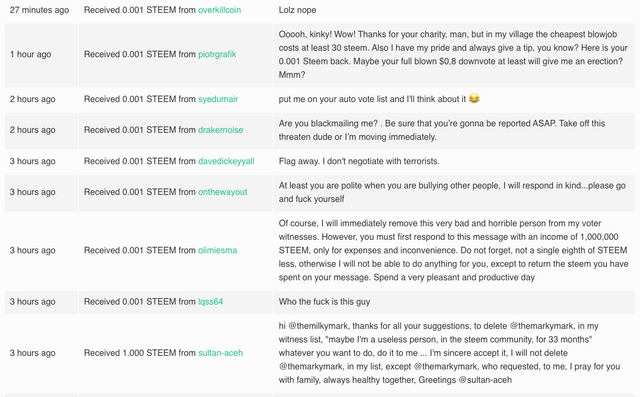 You can read them all here: https://steemitwallet.com/@themilkymark/transfers
A few people have come in to discord to ask what's going on although there's actually less hysteria than I expected :D
Ultimately who you vote for is up to you!
Personally I think it's pretty despicable to be extorted over a witness vote with threats of downvotes and many others do too. The more people stand up to this bullying the more those downvotes will be spread thin, as a unified group we can be stronger.
I'm excited to see what kind of wrath will fall upon the steem chain after these 24 hours are up, but for now I suggest having some popcorn and enjoying the show :)