My First #BeerSaturday Post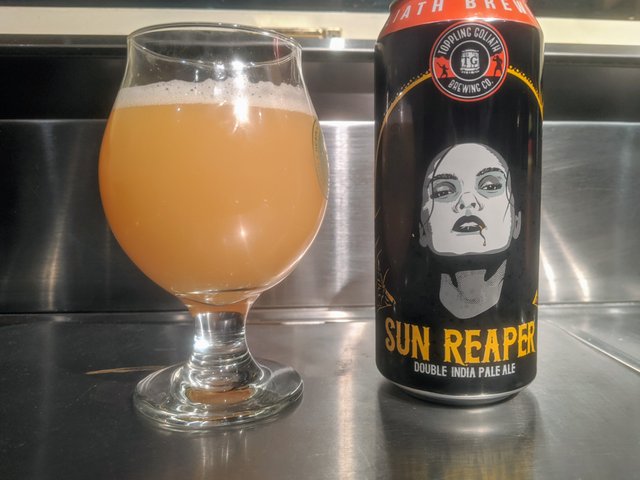 I've been looking forward to contributing to this community for a while now, and I figured tonight was as good as night as any to share a beer I'm currently trying this evening.
Tonight's beer is Toppling Goliath's Sun Reaper. Officially, it is a double New England style IPA. The ABV is a solid 7.8% and carries a 50 IBU profile. The brewery's description is as such: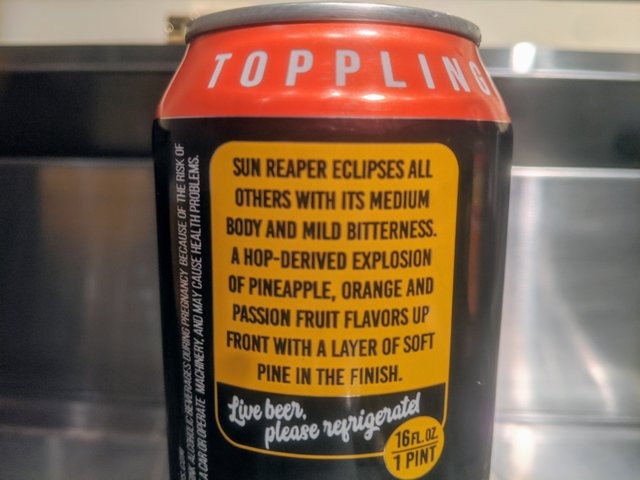 Untappd is showing it to have an overall rating of 4.13 out of 5 points. Not bad.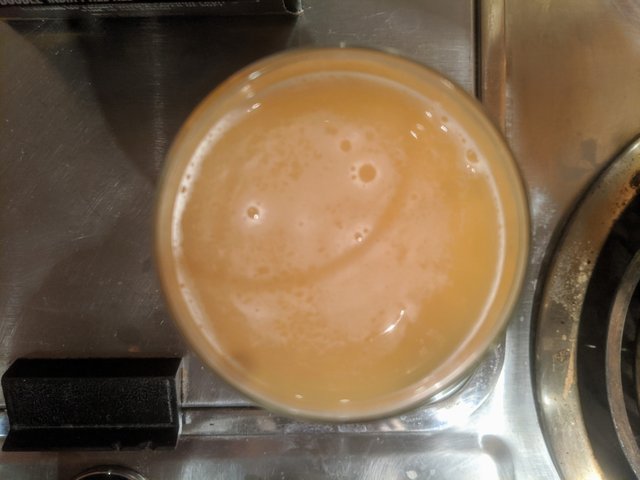 To be honest, I love Toppling Goliath. Ever since my first encounter with Zeelander and Pseudo Sue 8 years ago, I've been a fan of this Iowa brewery. Yet this one...I'm not sure about. It's good; don't get me wrong, but of their other double IPAs, I think this one is a bit too "passion fruit" and not enough hop forward enough for my taste. Not that I know anything, but I'd give this beer a 3.75. Next time, I'd most certainly opt for King Sue instead. Plus, their is an off, lingering after taste that I can't quite pin down...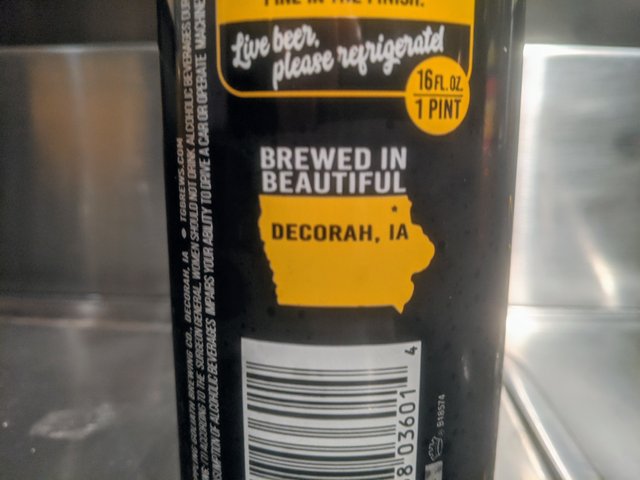 Despite my thoughts, I'd definitely recommend this one who does have a palette for more passion fruit; and I'd absolutely recommend Toppling Goliath to anyone who loves beer (especially the NE IPA style).
Happy Saturday to everyone out there! Thanks for checking this out; my goal is to post each Saturday a new beer I'm able to pick up. And let me know if you have tried this beer before!