THE DAIRY GAME:(18/04/2021): Promoting steem
Hello steemians,
Is another brand new day, and I'm here to guys how am promoting steem.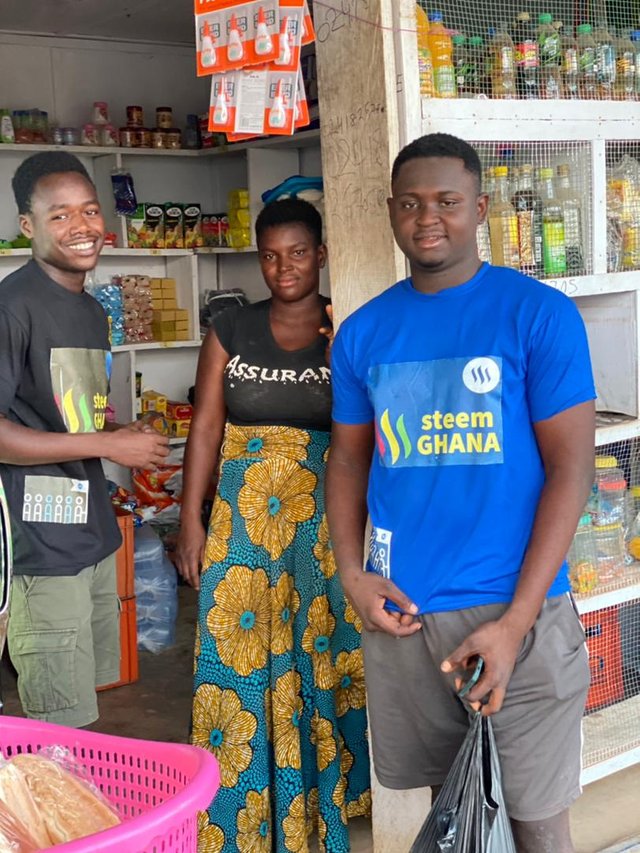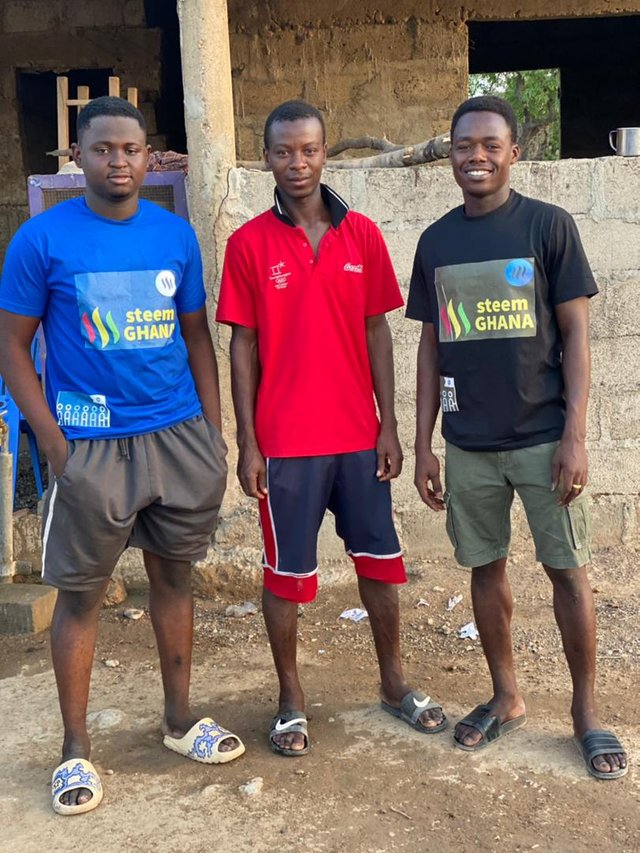 I wake up early this morning because, today being Sunday the temperature over here is alway hot, I wake early so that I can finish my morning routine on time.
So when I'm done with my morning routine, I and my friend @humble1
Wear our steemit t-shirt to go a hostel at our side to promote steem and also to buy the things that we will use to beak our fast toady.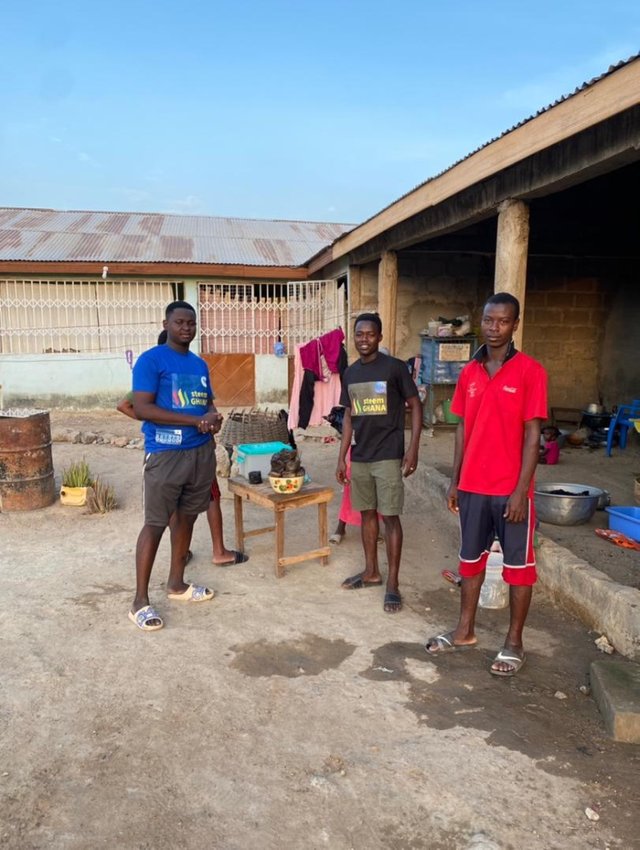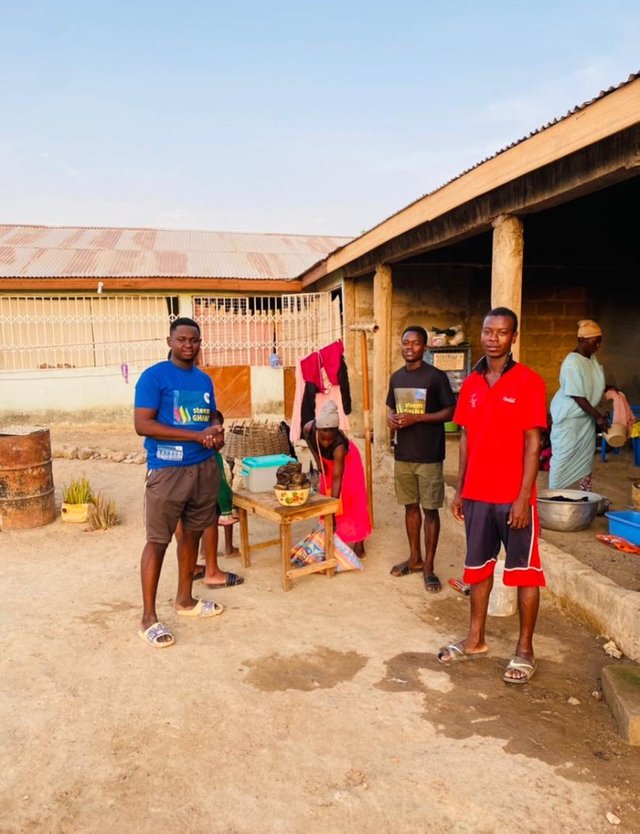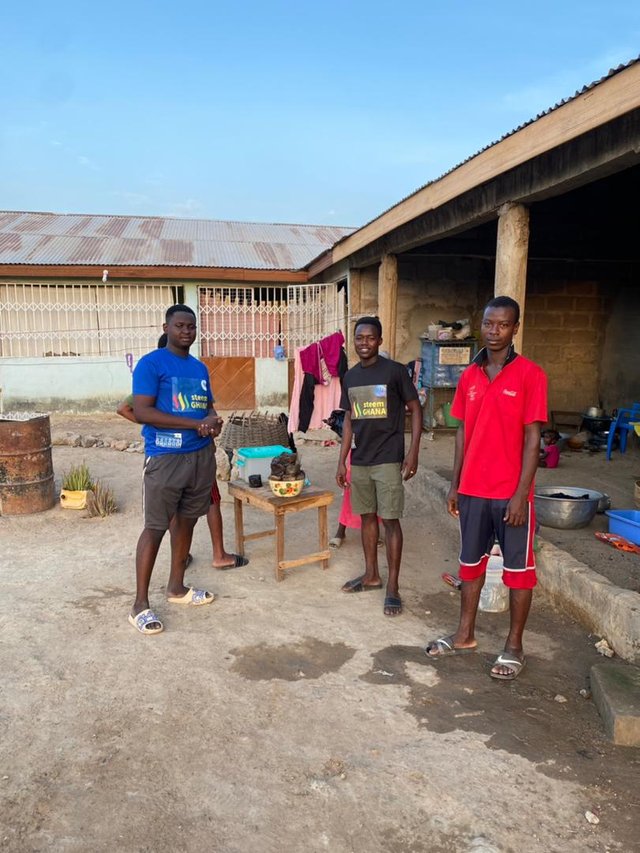 This hostel is just like our second hostel because we always go there to do a lot of things. So with the kind of relationship we have with them, we said let's go and tell them what Steem is all about and also the kind of benefit behind steemit.
Which we gladly did they were happy. The guy in the picture and that two old women was only the people we met in the hostel so I ask the guy and he said most of the guys went to church.
Also we move straight to this shop, this is were we normally buy anything we want. So we and this shop lady are free and sometimes she also give us things free.
So with the kind of relationship we have with her, we said let's go and introduce steemit to her and see what she will say.
So when we reach there, we greet her and then she responded and then said Today you Guys are looking so handsome with this your t-shirt
So we smile and I told her that, that's the reason why we are here.
And she said really? And I said yes.
And then she siad, before I start, she also need the t-shirt. So I promise her that I will get her one.
I will also like to use this opportunity to tank @njaywan for that wonderful t-shirt. Because this t-shirt alone makes a lot of people to join steem.
So we told her everything about steemit and she was very happy then said you Guys are really good people because, you found such a wonderful platform and you Guys are here to elaborate me on it. I'm so grateful Guys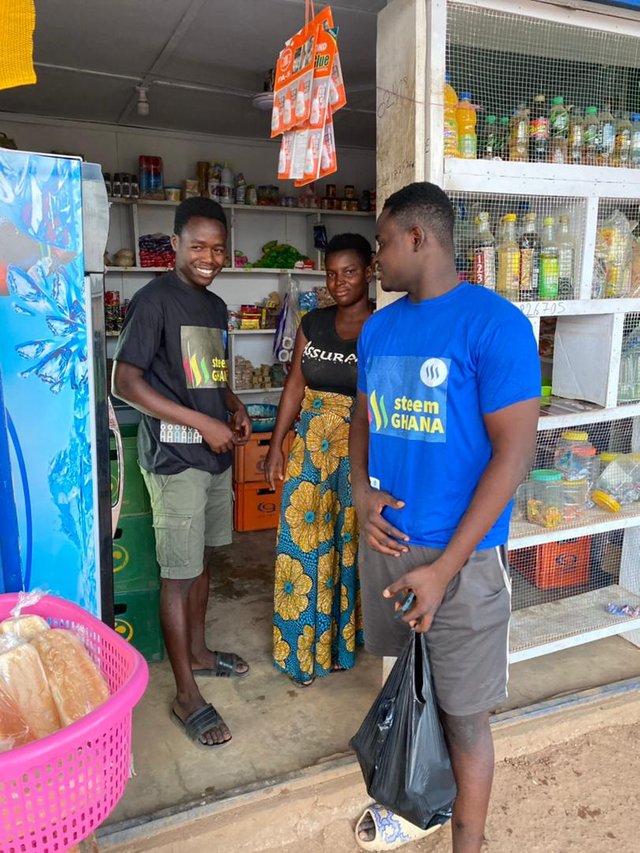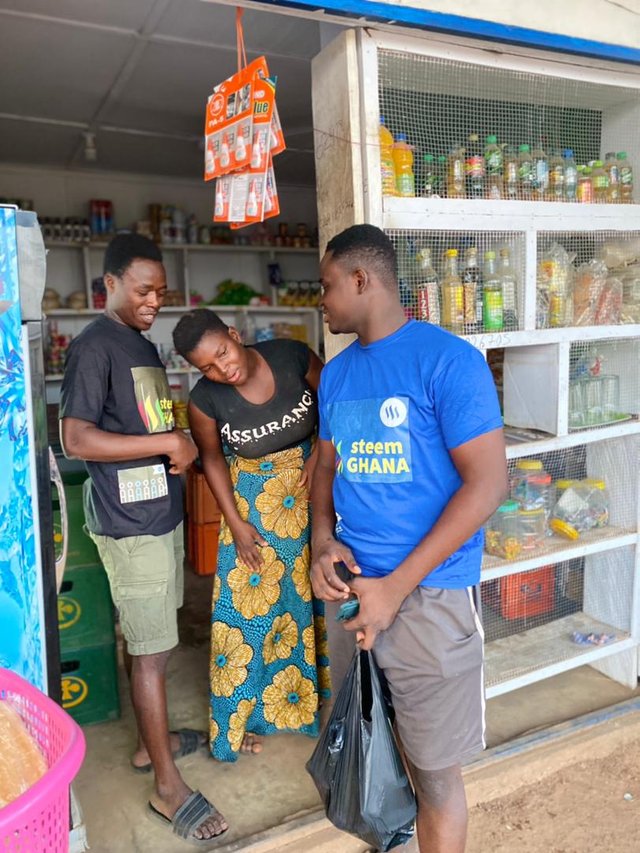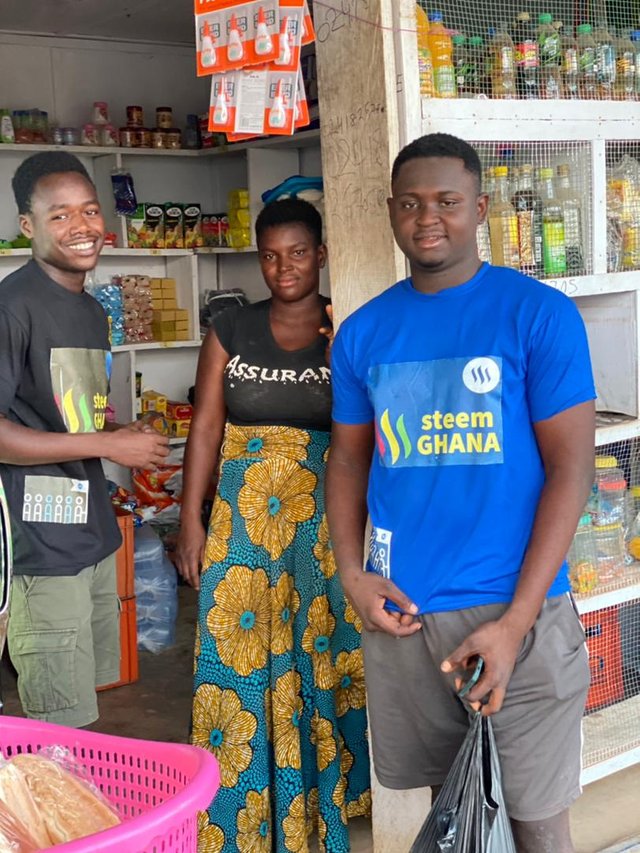 She was really happy knowing what steem is all about and also the kind of benefit she will get when she join steem. So she told me when she's done with work today, she will pass our hostel for us to introduce her.
Steemit to the World
Thank you!!!