The Countdown: Easter MeetUp, Monday 05 April 2021 - Celebrating The Best Time of Steem With Members
Hello Steemians!,
Do you have fun, club,. gathering, party or any celebration to enjoy? Then we ask you to join our Team - Steem Ghana on Monday 05 April 2021 as we celebrate the best time of Steem with members in our Easter mini Meetup.
As we are all aware, during Easter holidays, a lot of things goes into our lives. Some people may like to spend time with love ones, enjoying party somewhere, going to beach and gathering to entertain themselves. Well, all is part of life and we wouldn't say is bad.
Instead of hanging around from morning to mid day with some less irrelevant things, we planned to fix there with some thoughtful business ideas of Steem. Can't we do something more for Steem, we thought? Since we have best time with Steem, checking the price lately increasing as $1.1 compared to the Dollar.
We believe this did not come as magic, but effort working hand in hand that has helped Steem to be shooting up. We can do more things through this second meet up with more especially our Newcomers we have recruited.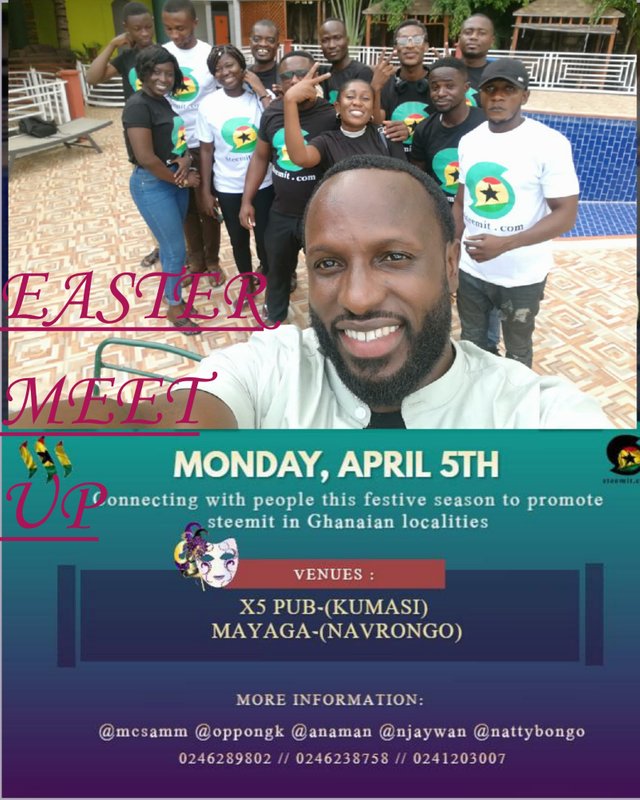 Things was planned so quickly, though we have few days ahead for this meetup, Monday 05 April 2021. But we are more than ready to meet. Most of our members reside at the Southern part and Northern part. Due to the short period of Easter break, we had made provision for members at the Northern part meeting at "Mayaga-Navrongo and those at Southern part meeting at X5 PUB-Kumasi." @njaywan is at Navrongo to organize and lead the team. We are therefore excited to announce that we even have more New recruits in Navrongo.
Measures have been putting in place for printing additional improved Steemit T-shirts for Newcomers and Steemians who do not have some. Members have shown up to be in their Steemit T-shirt to make fun and demonstrate the reality of Steem.
With the best time of Steem this year, the little steem from the 10% beneficiary to Steem Ghana we are able to make some small budget to cater for the members who will come.
Our Target for this meetup is retain more members and get more recruits and we believe this is the right time as Steem is moving to the moon.
Our increasing number in our Community demonstrate how prepared we are to build Steem Ghana Community.
We officially call all Steemit Team to give us your maximum support as we meet at X5 PUB-Kumasi and Mayaga-Navrongo.
---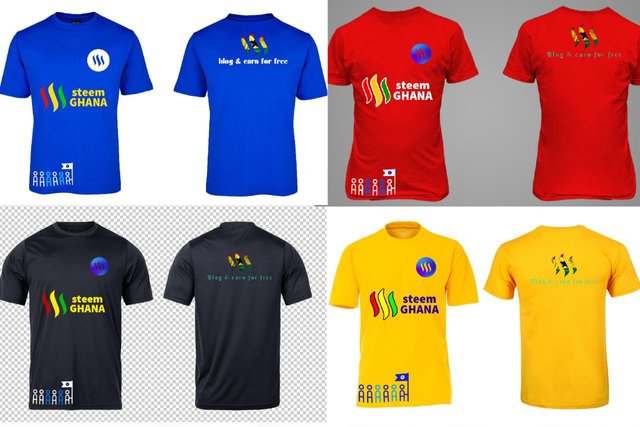 Updates of our promoted Steemit T-Shirt
---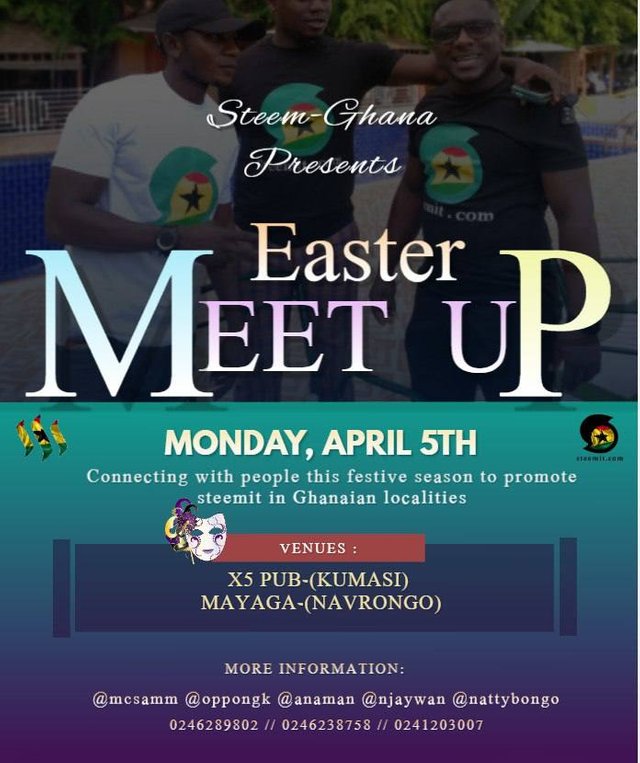 Official image for the meetup designed by @mcsamm
---
We would be very happy to update Steemit Team for everything concerning this Meetup.
Thanks a lot for your attention, Steemit Team!
"This post was compiled by @oppongk."
Cc:
@steemitblog
@steemcurator01
@steemcurator02
All Country Reps.