ATTENTION DEAR COMMUNITY! Be Sure To Use The Tag: #ghana Among The First 5 Tags!!
---
---
---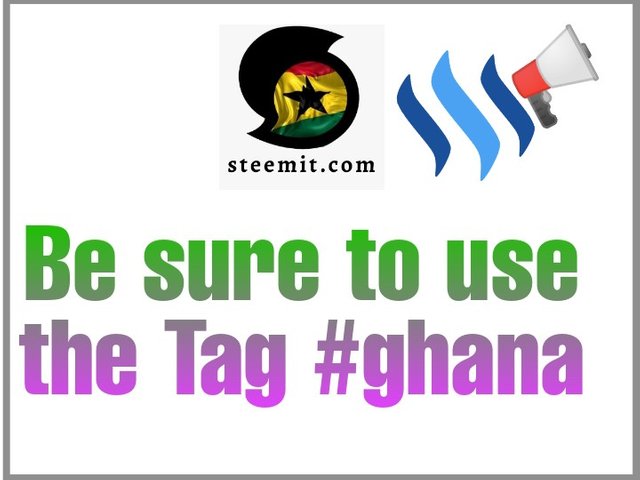 ---
---
Our effective Curation May Depend on the use of #ghana tag
---
---
---
Even in Ghana Community, we are more than 100, getting closely to 200. Then, let's consider the entire Steem Blockchain if you are searching individual Steem user and you don't know or have forgotten his Steem username.
---
If that is the case, we urge all members to support this modality by promoting our Newcomers we have recruited to succumb to this rules. In case any of us forget, let's help and bring him/her to the right direction.
---
We all encourage ourselves to help each other for our work to be very easy. Thanks to All!
---
This post was compiled by @oppongk - CR for Ghana.
Cc: