THE DIARY GAME: UNFORGETTABLE MOMENTS WITH THE BEST OF FRIENDS
Hello Everyone!!!
Today is another version of one of the episodes of my life I would like to share with you guys today. First of all I will want to say that, when you have the best of friends in your life then happiness will always be by yourside. I will want to introduce to you the most loyal friends I have since all this years.
I know this is common but sometimes the level as to whichwe take things too makes the difference.
Before I proceedI will like to commend one of the most diligent cause who happenes to be on this platform thats @farhmade, his reall a kind a very good friendto be.The idea of getting together wasbrouth up by him. He's a great guy like I said becausehe brought up this idea and it was brought to live.
This was on 25 of January, 2020. We had gathered at the Clinton Lodge and Conference Center in Tamale at exactly 10:00am. Although we expected less people per calculations that was made, but got surprised by this friends,I cant call them schoolmates or classmates beccause the love that exist within us has gone beyound such a leve.
The program was well scheduledd by the organizers of this great and fantastic occasion thats to @farhmade @pandev and the last two whom I am yet to bring on board in the steemit ecology.
We started the program with an opening prayer and guess what, that was not part of the outline . I was called just at once to do that, so much shyness and other stuff but you know its something I have done severally so this wasn't a big proble.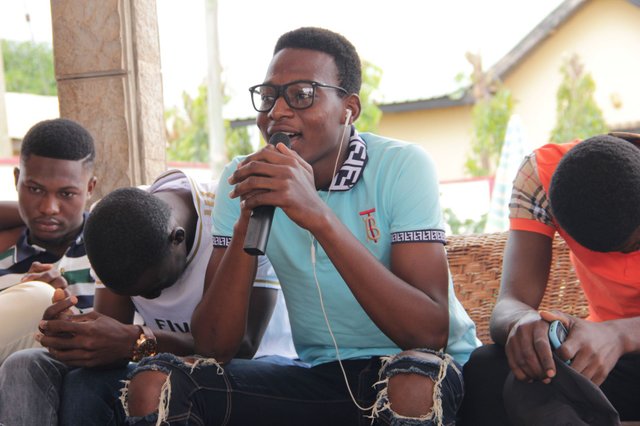 You can see me with a microphone giving an opening prayer.

After which, we had a talk from a gentlemen currently not present in the steemit ecology but I have promised to bring him on board. His called Sumaila Sudais Ballah. He spoke so much about how we get united in this and in subsequesnt once. Looking at this was true, we came together after several years of living Junior High School and we never met ourselves and this was the greatest opportunity to do, you can really tell how much love was shared.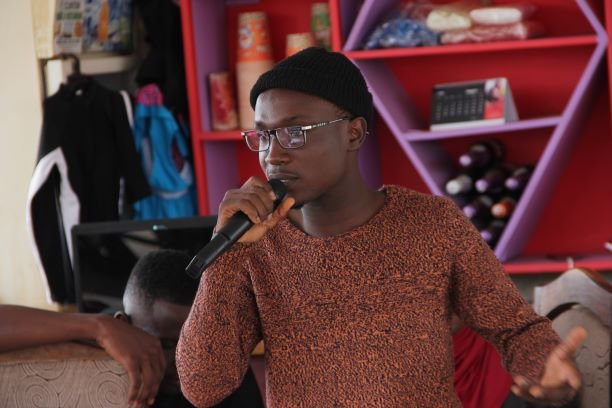 Meet Sumaila Sudais Ballah (The guy i'll be bringig on board)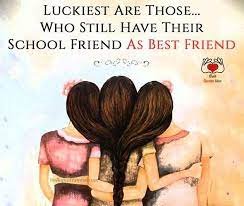 source

In my case I feel this image shown above is 100% true.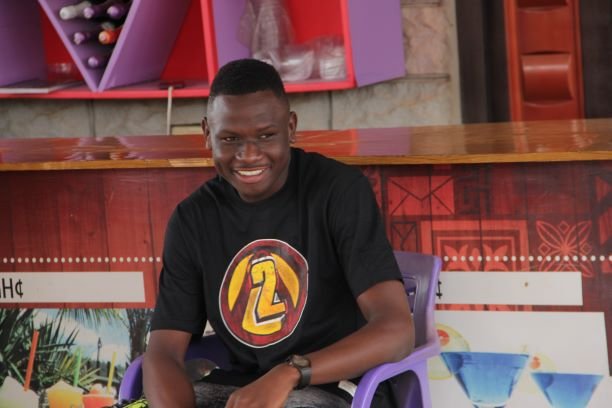 Meet @farhmade the brains behind the event.
There were transitions of different programm outline from the introduction to the dancing, to the eating and to the swimming. This event was well organized and I want to belive that was the more reason why there was so much fun.
We had argued when it got to the poinnt wheere we had to choose to dance before eating or we ate before we do the dancing, but agreed onto doing the dancing first, this was the part I really had so much fun, dancing its a very good exercise if you do not know....I'll show you some images of myself dancing. What memories have this been....Wishing for a day like this in my life once more.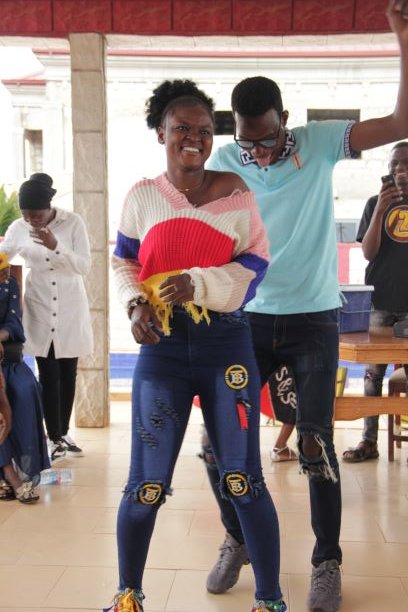 @silencewan doing the dancing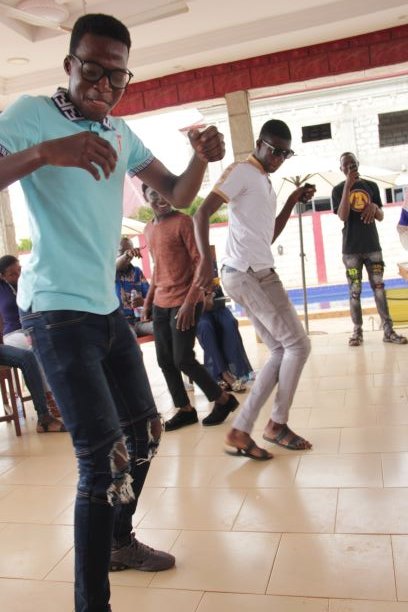 Side view of my dancing moves
What more can friends be like without showing love to one another like this.
We got hungry along the way and we had to eat then. The food wwas neetly and gently served by workers of Clinton Lodge and Conference Center. We sat accordingly. We had the table for the men and women, the table for the men and the table for the women only. I decided to sit at the table of men only, hah.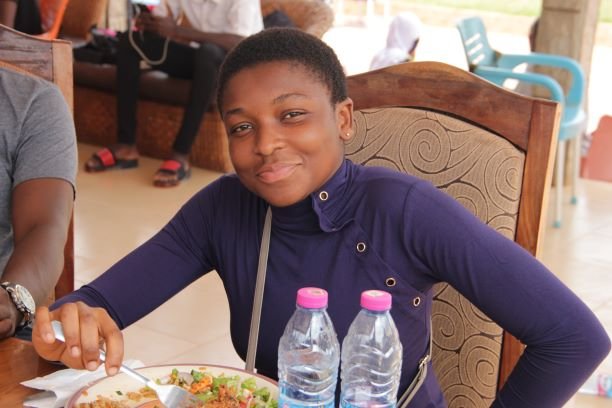 Meet Anny, one of our beautiful girls present during the event. You can see the smile on her face, this were smiles of joy and happiness.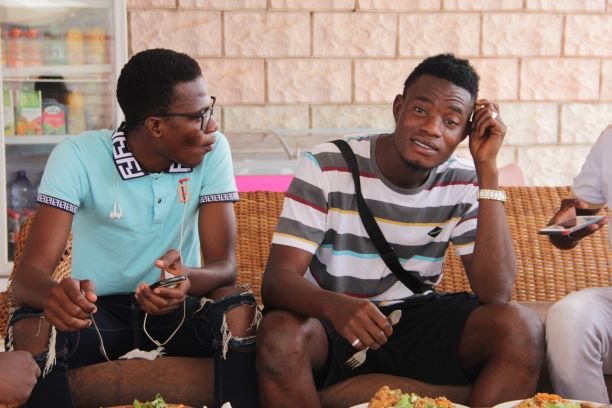 @silencewan having his meal with Aziz
After taking our meals, the group demanded for a group picture for you can go for such an event living without a picture together.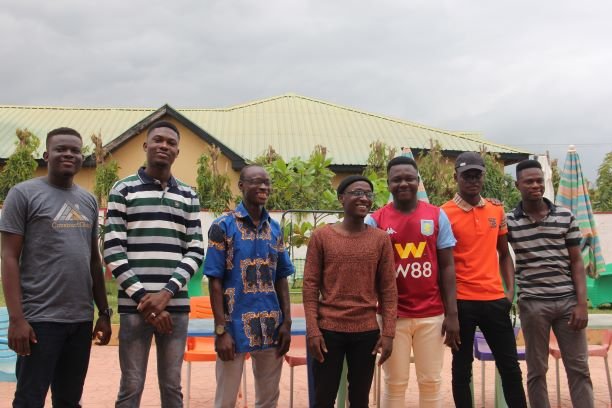 Picture of the gents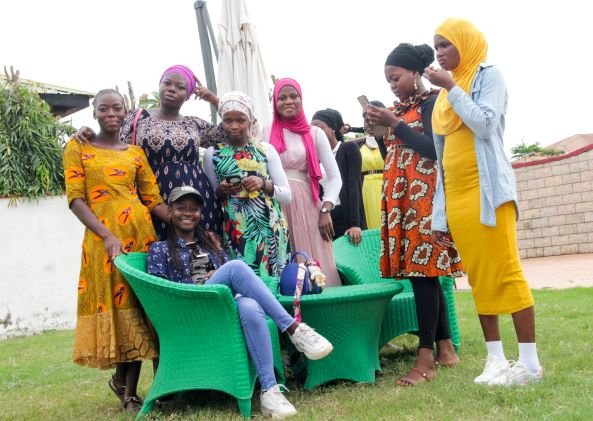 Our most humbled class of ladies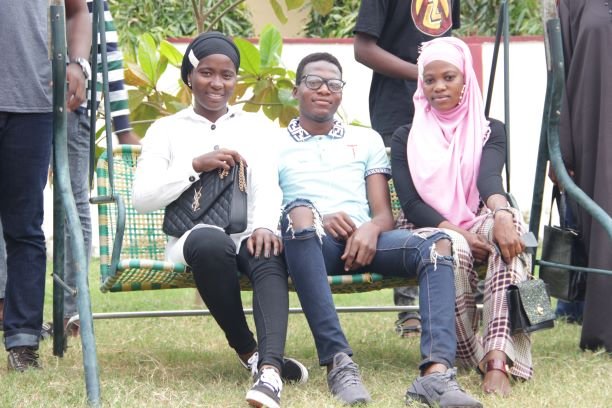 @silencewan between the two beautiful ladies
All this pictures saved on my machine and I watch them sometimes and feel like getting back to those days. I know I cannot see or get in to have such days back, but this is just telling us that, we should be united for you don't know where you could be the next moment. If we were enemies back then i do not think such an event would have been organized. But the fact that we had so much love within us I believe strongly that that was why and how this could come into existence. Can't forget the hard work of @farhmade.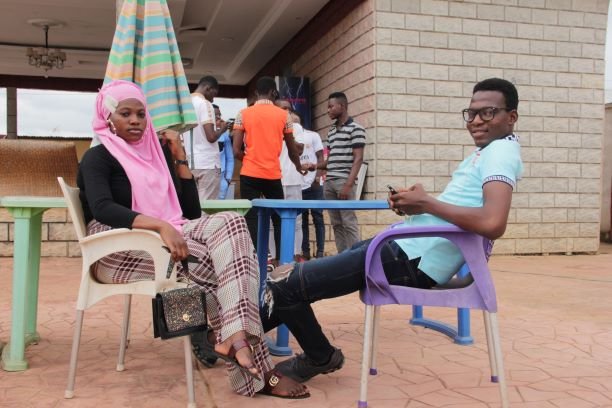 A picture with my baby one.
Meet Mufeeda, I call her babe not becaue we have a mutual affair, but how dear she is to my heart us a friend.
The last session of the program was the swiming and the picture taking. I am not the type who likes taking much pictures, the little I took was enough for me. So i had to skip the picture session and get into the pool since I could not wait and that was my favorite hobby.

PHOTO GALLARY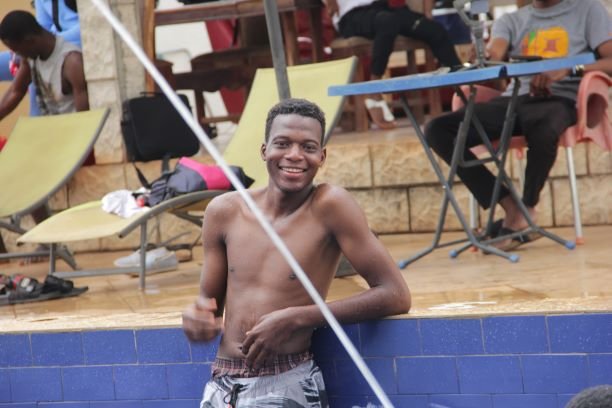 @silencewan in the pool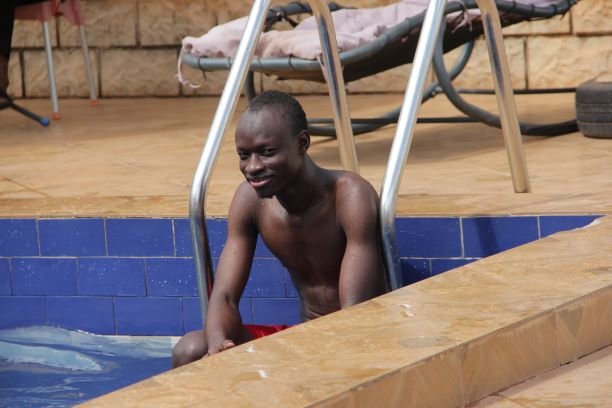 Meet @pandev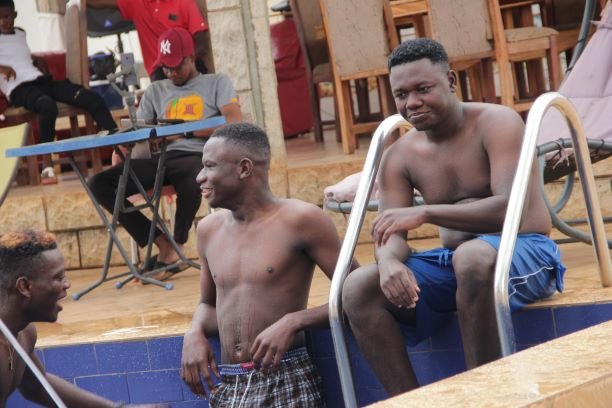 @farhmade in the pool with some few friends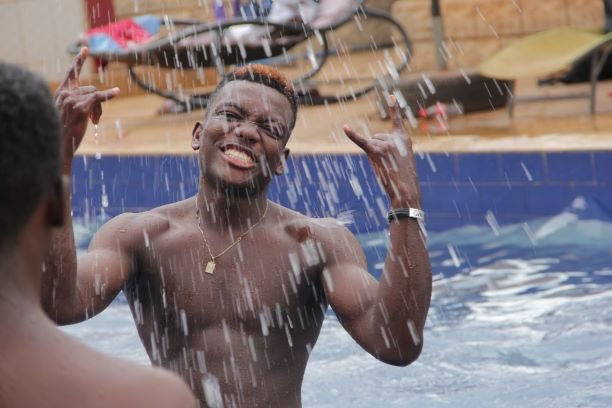 The goat of the occasion, he really made it enjoyable with all the recaps from what happened back at school. He could remember everything that happened. Thanks too him.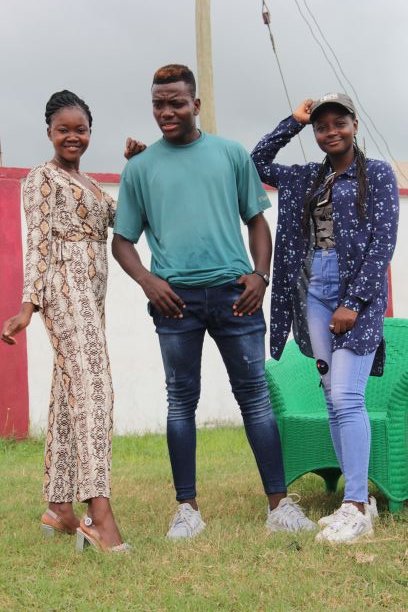 The Goats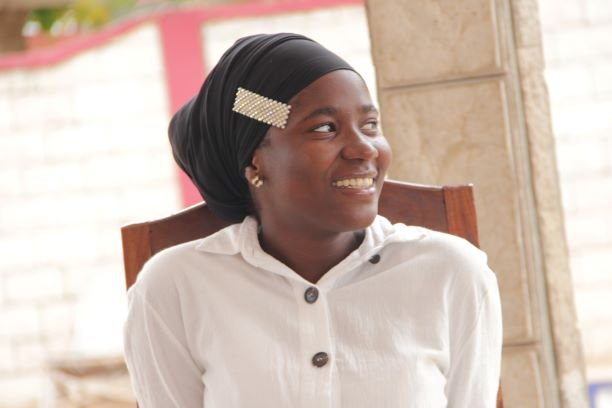 My best girls amongs all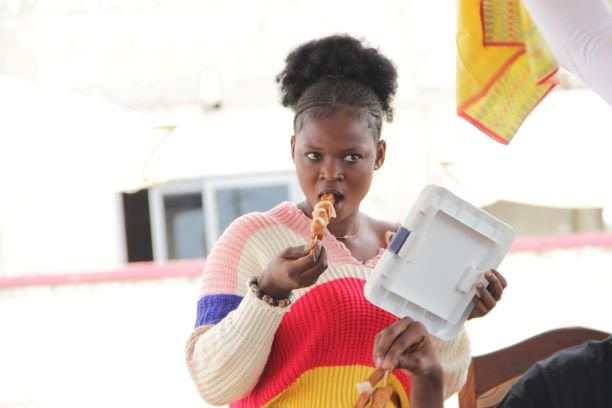 The craziest

CONCLUSION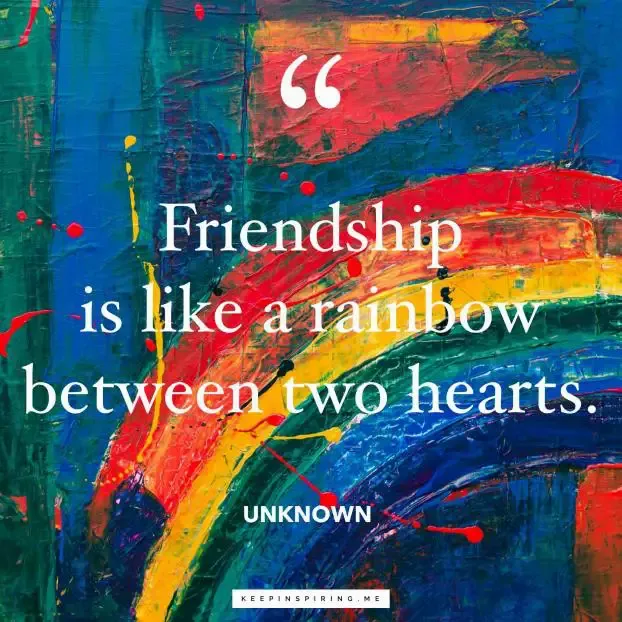 source
Friendship is what we need, friendship can change the world to what we want it to be. I believe in frienship.....What is your Though about that. It's left onto you to decide but with the family I have cause they are more than friends, its enough to make me who I wanna be.