The Diary Game : 20.08.21- MY VISIT TO THE KORANIA COMMUNITY
Hii Steemians , I am very excited to share with you some pictures I took as I visited a community known as Korania in the Upper East Region specifically Navrongo.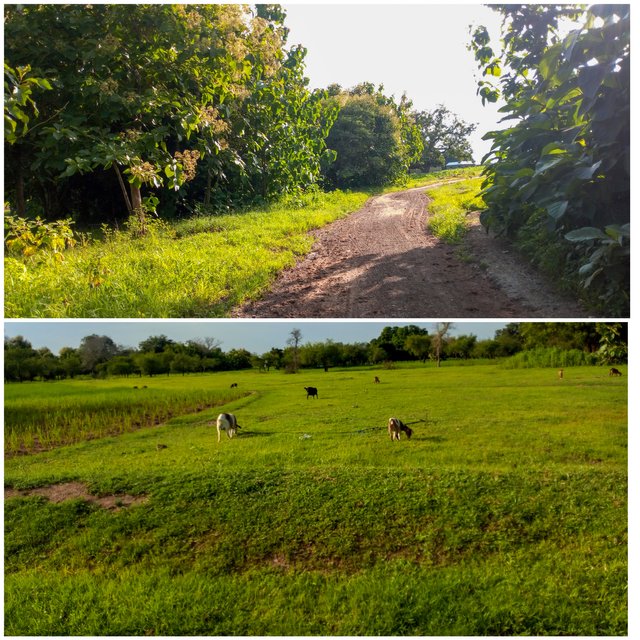 SOME PICTURES I TOOK ON MY WAY
On my way I passed through a community called GONIA which comes before KORANIA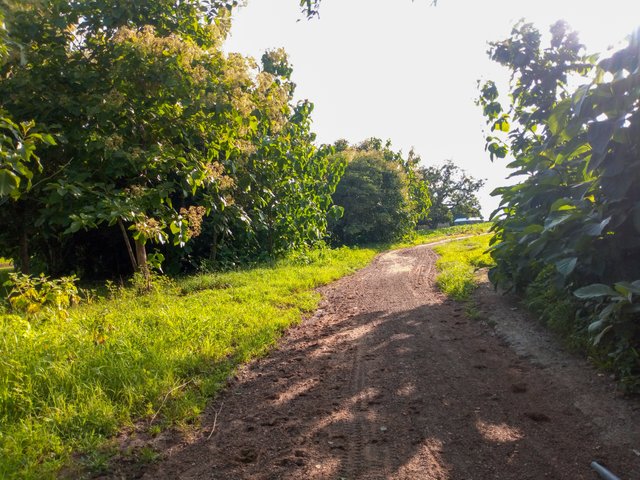 A PICTURE I TOOK PASSING THROUGH THE GONIA COMMUNITY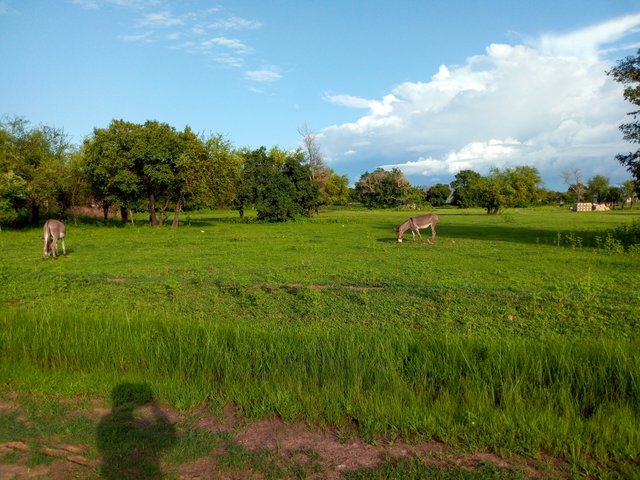 TWO DONKEYS GRAZING AT THE ENTRANCE OF THE KORANIA COMMUNITY
The Korania community is a farming community and they during the rainy seasons the inhabitants go to respective farms to work. The plant maize ,rice,pepper,tomatoes, millet and a few other vegetables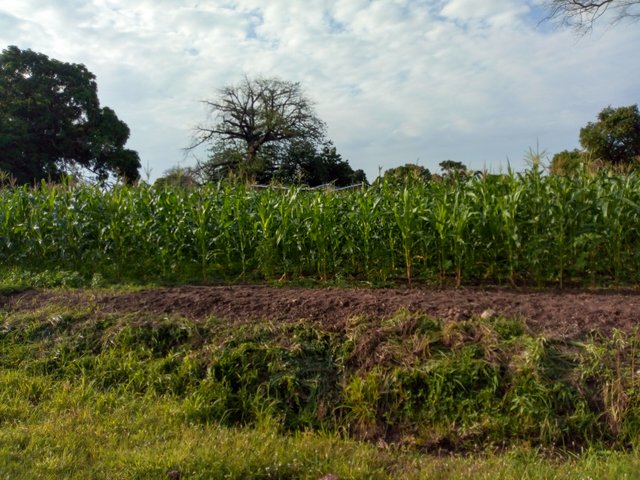 A MAIZE FARM BELONGING TO A COMMUNITY MEMBER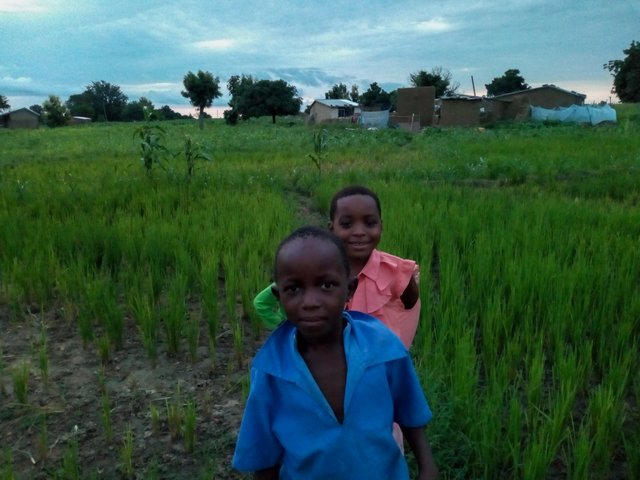 IN A RICE FARM WITH TWO FRIENDS( EMILIA AND ANTOINETTE) I MADE WHILE VISITING KORANIA
Also they rear livestock like cattle,donkeys,sheep and goats.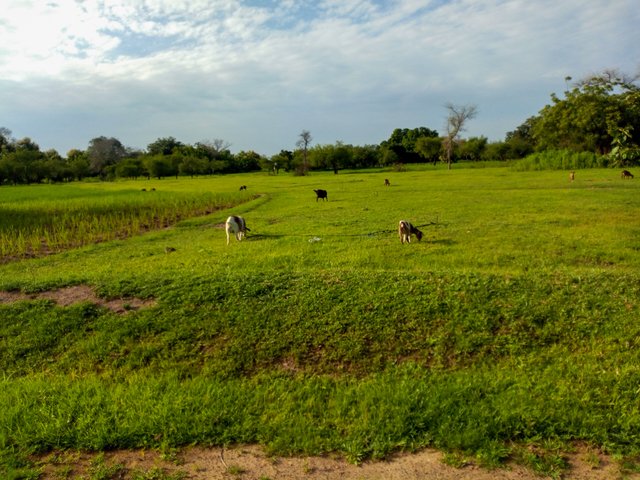 SOME GOATS AND SHEEP GRAZING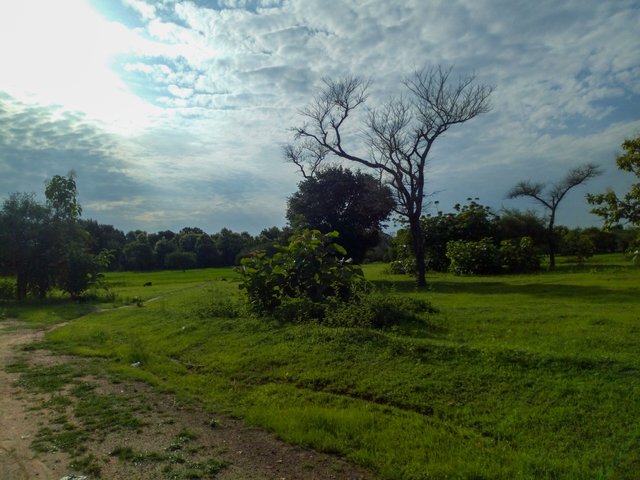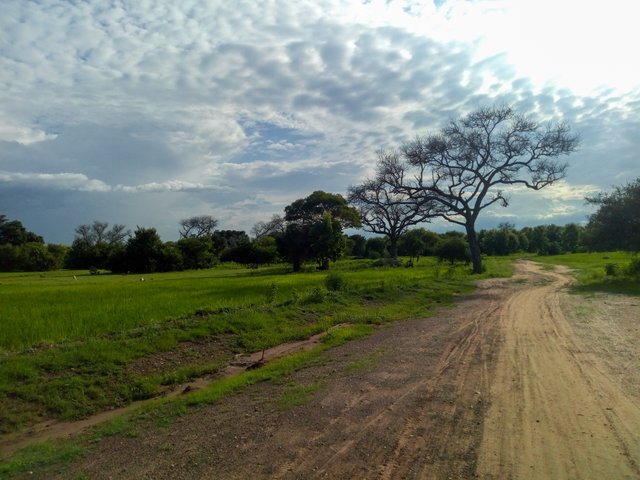 TWO OTHER PICTURES I TOOK IN THE COMMUNITY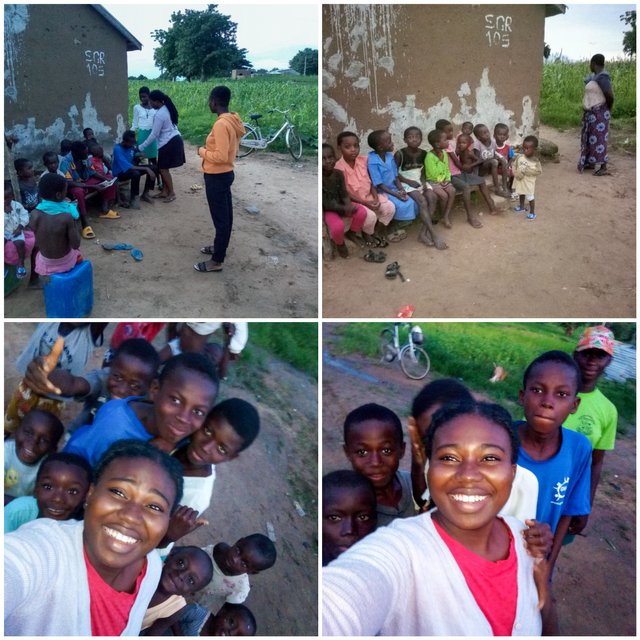 PICTURES I TOOK WITH MY NEW FRIENDS
Korania is a very beautiful community with very hospitable people and I look forward to visiting other communities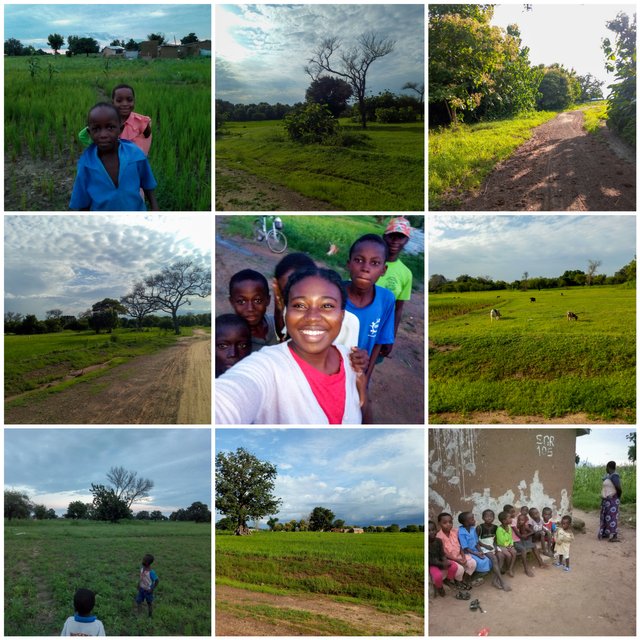 A GRID OF SOME OF THE PICTURES I TOOK IN KORANIA
I'll like to thank @abenad and @cherub27 for encouraging me to post❤😊