That Friend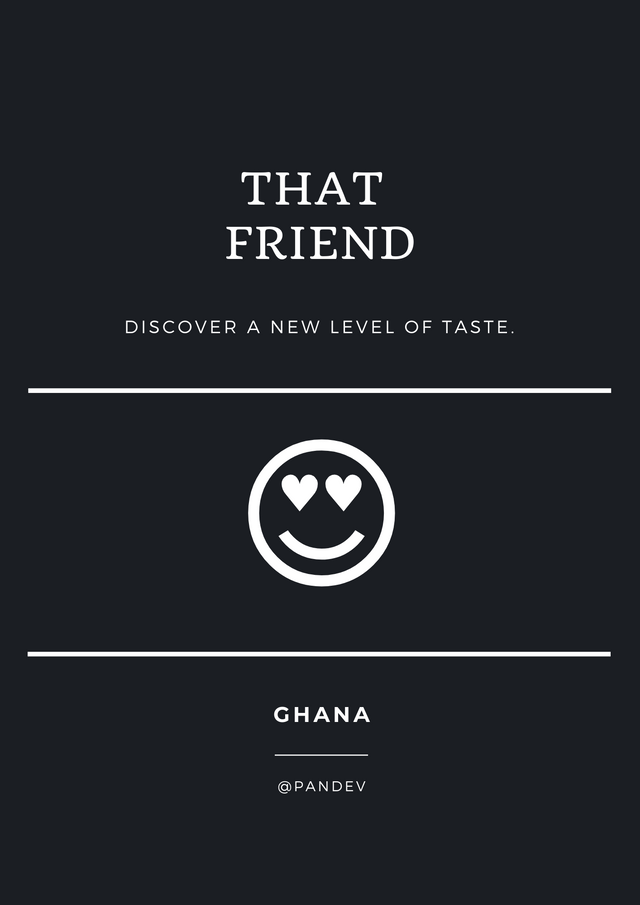 That friend. Friendship is great when you have the right people to count on. life hits us differently and it's not all the time we have the strength to stand up by ourselves. Friends will always stand by to keep us company and help us move smoothly on the path to success. That's why I am telling you about my friend.

This friend has been in my life for some weeks now. Friendship isn't measured by the duration of time some has been in your life but by the impact, they have in your life within the time they were present. This friend gives me a different motivation which keeps me sailing. Alhamdulillah for such a great from Allah.

This friend makes gives me peace. It isn't all the time we use words to motivate ourselves. But sometimes the personality of a human can be a great motivation to what you want to achieve in life. Friends are the best creatures. Let's all have one.

Friendship is good. Make a lot of friends. Never be afraid of what it be at the end. Just know that no matter the outcome, you will be able to make yourself proud again. It is until we are pushed to the wall that we know our limits. Never be afraid to try.

Friends are fun to be with. They are the people we confine in simpler than any other. Many we make good friends achieve greatness with them.
See you at the top friend.!