MY THOUTS INTO THE FUTURE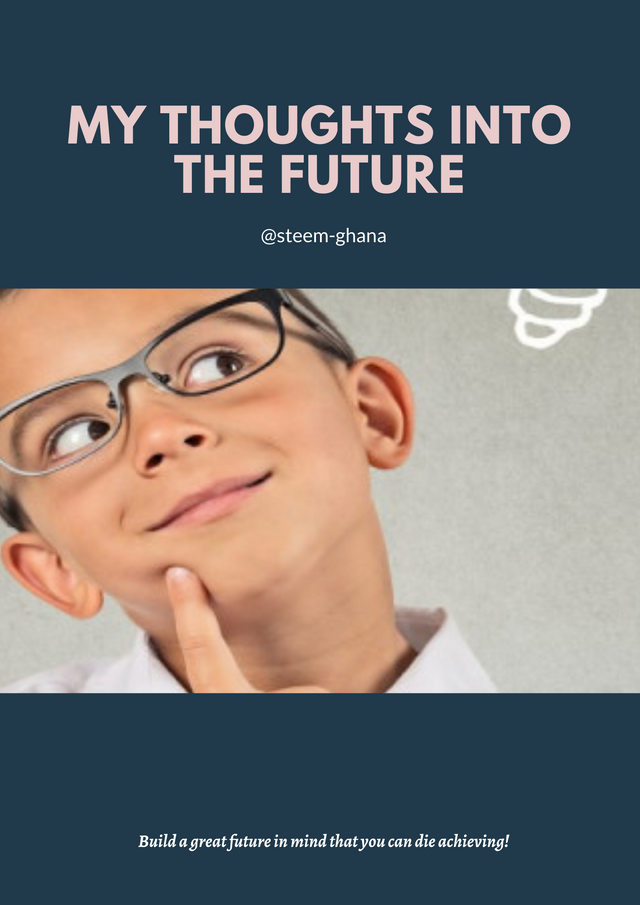 Our personalities are different. We come from different backgrounds but that doesn't define us. What does is what we worked hard for to make a change in our lives. What have you sacrificed in your life to boast of? which inspiration will you give to your children one day to make them proud and keep them on their toes?

I have always lived a life whereby I have a story to tell. Life is a movie. Are you willing to watch your movies one day? How happy will you be in the future to play back your life to your kids? That's what drives me. I wake up each day to make myself better and always pray I become a better version of myself. That's who I am and I pray I build a family that will make a great impact in the world.

We are into the future. How are we managing it? family is everything. Choose a spouse that will always be there no matter the circumstances. We all need money but a good wife will give you peace that will bring you more riches.

Choose a good wife and your life will double with riches. I wish for a great one. Have you ever sat down, to imagine the type of kids you wish for? The type of family you wish to have. We forget to plan and await life. Making a plan doesn't only guide us in our paths but gives us a clear picture as to how we want the future to look. A presentable future sets us working.

I am me. I wish you a lot from Allah. But one of the things I wish for is a pious wife. with that, she will guide me into Jannah where we will live eternally. May Allah grant us what we dearly wish for. Build a future, when you do, don't forget to add a spouse in that. When all is done, remember to add death to the plans because it visits when we least expect it.
Thanks for passing by!