HOW CLUB5050 HAS IMPACTED MY LIFE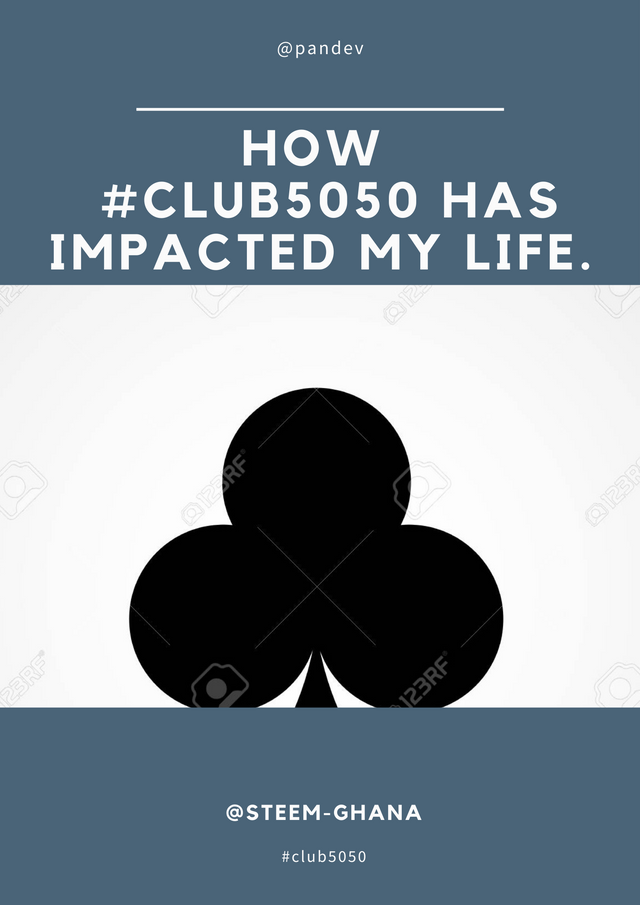 Opportunities are rare but they do come. We hope for the best in life but before we get it, we have to sacrifice certain stuff. That's what club5050 to club100 is.

I joined club5050 last month. I did my possible best to join because it was one way a great way to invest in myself. But before I do tell you how much it has impacted my life, I have something to share.

We do things with expectations. I was expecting a lot from joining club5050. Many people who joined had voted to motivate them to continue doing the good work. It was a motivation to them and those who were still striving to join in. After I did join in, I have never benefited from it. the catchup votes from steemcurator01 and others. I don't know if club5050 is running out of the system or what.

Apart from me not getting votes, it has impacted more in my steemit life. It tells us to always find time to invest in the future., our steem powers are for us and we get to use them for what we want. When we invest in ourselves it helps promote the steemit ecosystem and preserve it for long. We wish for it to be great and this is a way for it to be.

In addition, club5050 has thought me to learn to sacrifice. There were times I wanted to withdraw all my funds rather than power up. But I thought about it and realize, it's someone for the ecosystem. Let's sacrifice the little we have no for it and hope for a great future tomorrow. That was when I started my sacrifices to be able to be eligible for club5050.

These are the ways club5050 has impacted my life. But I must say, many people want to join but are afraid they might not get the attention even after joining it. to the steemit team, keep motivating us to help make steemit great. And let those in the club5050 also enjoy the votes because there is no difference between those who haven't joined and me especially because I haven't gotten that attention of steemcurator01. My humble word.
Thanks for passing by!