The Diary Game: 16/09/2022 - Another Free Screening Today #CLUB75 #BURN25STEEM
Hello guys,
How are we doing? The weekend is here and i know you are very much excited about it as i am today. I am so exhausted and sleepy that i am just hoping that i don't doze of whiles this typing my diary game to share with you today. Nonetheless, it has been a great day too and i trust you had a wonderful one yourself.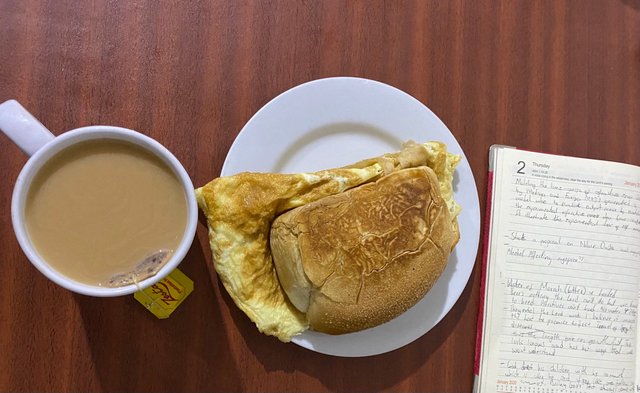 My Breakfast before leaving the house
Today i woke up as early as 4am in the morning, this was because the town where we were going to do the free screening exercise happen to be a farming community, we were duly informed that if we do not make it to the community by 6am in the morning the community would leave and they wouldn't be able to participate in the exercise.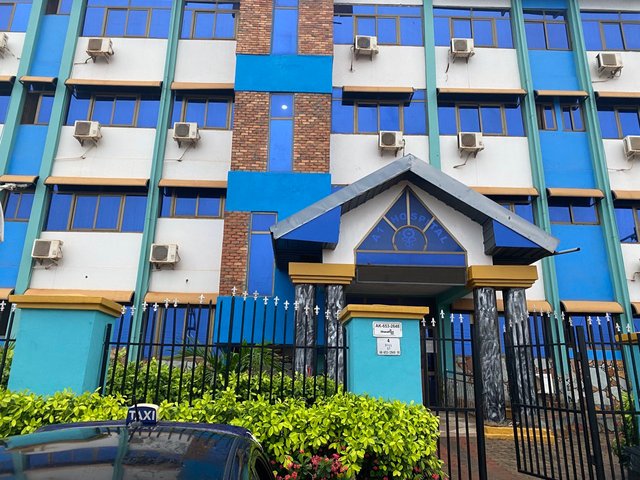 At the hospital waiting for the car to come get me
I did my best to get to the hospital by 6am by which time the day was already breaking, i waited for the hospital's driver and the nurse who was going with us and by 6:30am we were in the community. We went around to educate people and encourage them to patronize the exercise after which we came to setup our tent to work.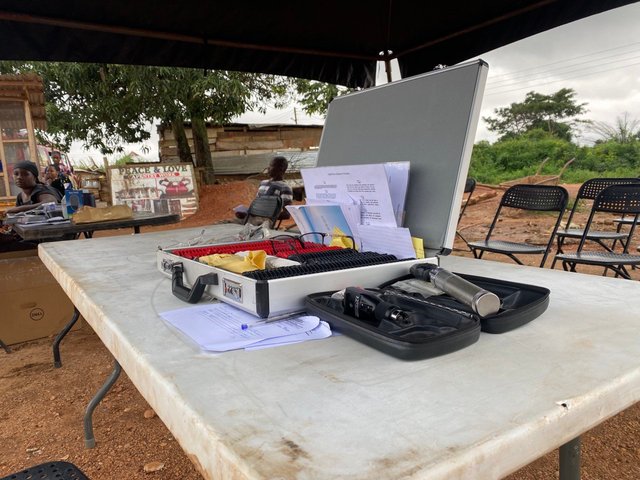 Screening Ongoing
We had a good number of the community members coming in to get themselves checked. As usual we looked at the blood pressure, the glucose level as well as the eye. We spent the entire morning there taking care of people, when it was close to noon we packed up and left. I was so exhausted and sleepy due to the time and i woke up, it was made worse by the fact that i didn't also sleep quite early the previous night.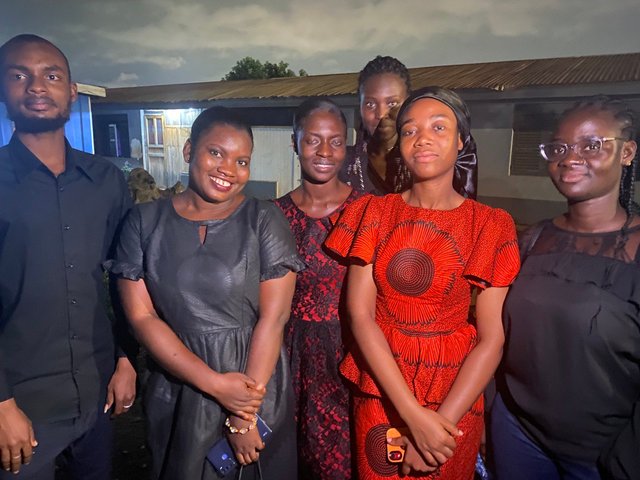 After the funeral, time with our colleague
But i couldn't go home because i had to attend a friend's Dad's one week funeral celebration and so i went to campus to meet a client who has broke his glasses to fix it, after this was done we spent sometime chatting and discussing life until about 3pm which was the time that we were supposed to meet up for the funeral and so i left and met up with my friends and together we went.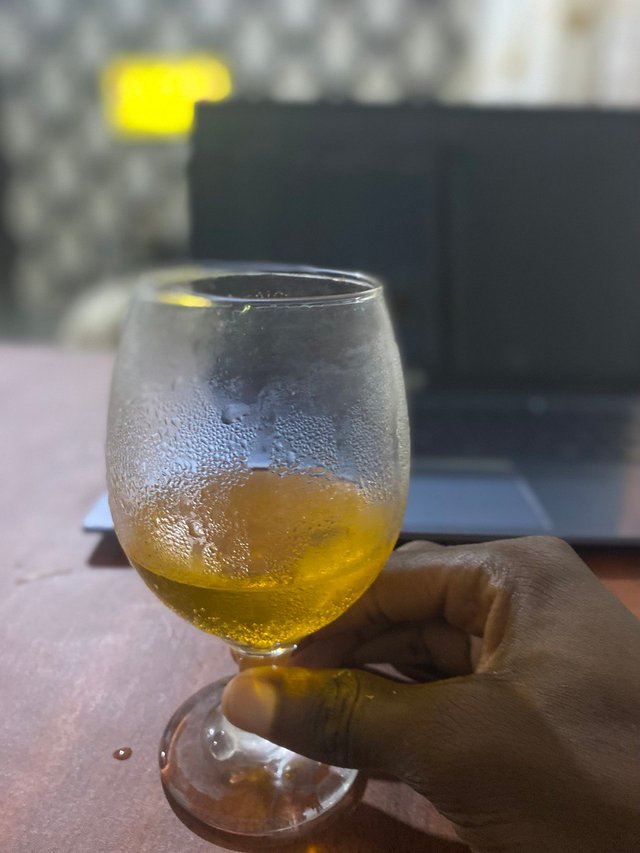 My Vitamin C after Supper
We spent the rest of the evening there, been there for our friend until that time when everything ended and then we had to leave. I got home around 8pm very hungry and equally jaded, i proceeded to get a shower, have my supper and then topped it up with a glass of vitamin c as i always do. And then the next thing was to join the diarygame for today. As it stands now i am so sleepy that i ought to end here and go and get some rest but i am happy i got to still share with you though. I wish you a happy weekend.