Join me for STEEM EASTER MEETUP.( Venue, T-shirts and Steem flyers are made ready)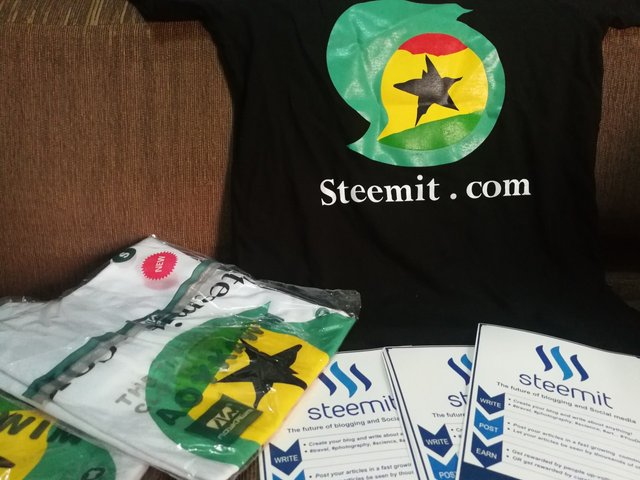 Photos : Huawei mate 9

This Easter yuletide has presented so much fun for many people. My preparation and anticipation for joining the steemit meet-up this Easter have been the only fun and joy l seek to achieve this Easter yuletide. Apart from the main purpose for Easter is celebrated, personal excitements have been added to complement the joy and the celebration of the death of Christ. Here in Ghana people visit various church houses for the blessings of the holy spirit simply because it is Easter. There is a lot of fun that is being felt when all this is done.*
I have been so busy and could not catch the fun and many things that this yuletide brings. I have had a lot of plans and preparations for this day. It is a day that has been planned over a few days ago. This is certainly my celebration of Easter. Arrangements did welcome newbies and many other friends that are invited to share joy and happiness with us here in Ghana even as we meet to educate people about the steem blockchain.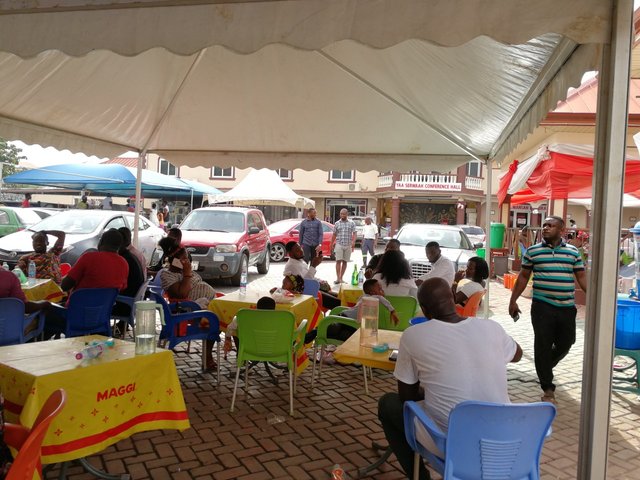 X5 Pub made ready

Venue made ready.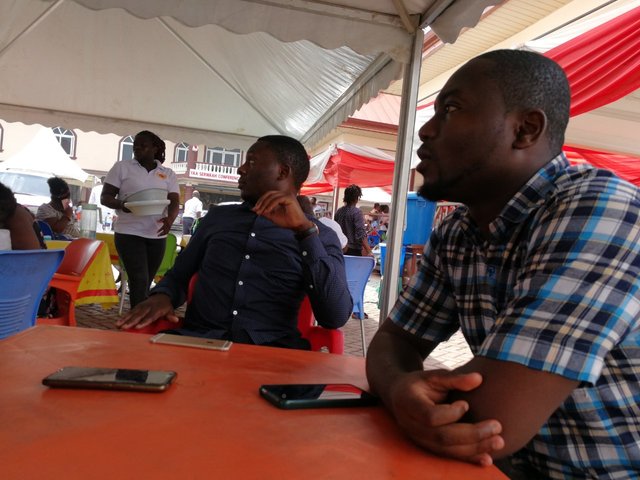 @yawgh

All needed preparations made had to be checked finally to see it is fully ready to host the day's activity. Earlier this week, a post was made about the details of how today's meet-up will be held. Two different venues are chosen to host today's meetup due to where many steemians are located in different parts of the country.
Mayaga at Navrongo is a venue that will host one of the meetups today here in Ghana. X5 Pub in Kumasi is also taking care of the other members that will be available for the meetup.
I took time to visit the X5 pub yesterday with @anaman and @yawgh. The place appeared busy when it was realized many people have been there to have some fun in the celebration of the Easter yuletide. We however confirmed that all is set for this venue for today's meetup. It is amazing to see @njaywan who also confirmed the preparedness of Mayaga at Navrongo with numerous photos indicating their preparedness.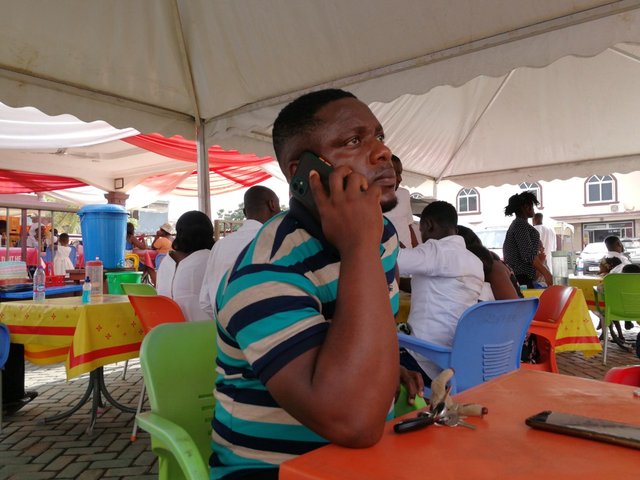 @anaman

Ready to step out.
I just could not wait any more further to be fully ready to get to the venue on time. Waking up early this morning to be prepared for the meetup is of so much excitement. This day will really bring to me the joy that many have seen during this Easter. My easter celebration is simply the meetup that is planned today. I am ready to step out with my nicely designed steemit shirt.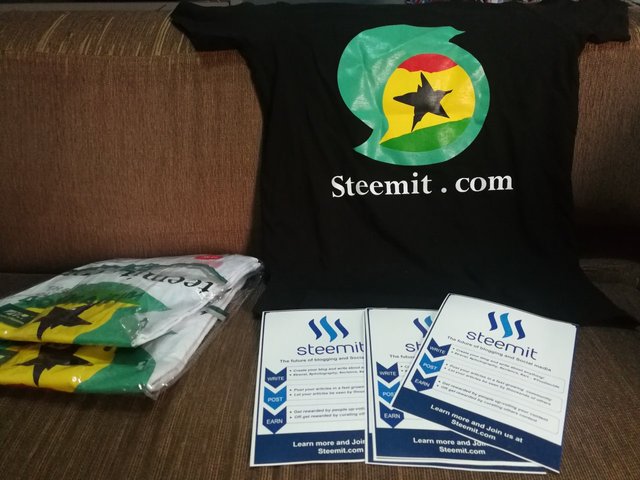 Flyers are in addition prepared to be shared with people that we may find today. This meetup is mainly about educating the public and the newbies that will be available for the meeting. We are so hopeful that, steemit ghana will increase the number of users here on the blockchain with the numerous meetups that have started already which we hope to do more in the coming days.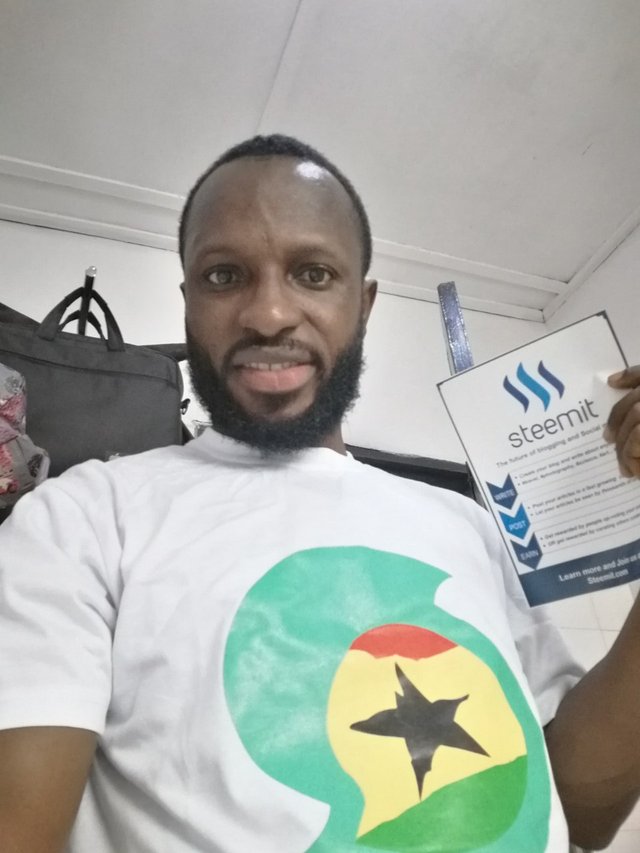 @mcsamm ready for the meetup

I invite everyone to join in the fun and the educative session that this meetup brings. The day will surely be fully celebrated to give some of us the joy that this Easter brings. Steemit has made this possible. Many thanks to all the great steemians who have supported the promotion of steem around the world.
Profound gratitude once again going out to @stephenkendal @nanzo-scoop @ackza @pennsif @demotruk @sweetsssj @jschindler @dorbatim @steemcurators @justyy @olesia and all many others for making our stay on steemit successful. Thank you so much.