The Diary Game 🎮: 04/11/2021- Renewing My ATM Card At GCB Kumasi Main Harper Road And Checking Up Prices Of Some Iterms At Melcom In Kumasi-Adum
Hello steemians, today I had busy schedules. Renewing my ATM card at the Bank and also checking up prices of home theater, fridge and walldrup at melcom.
Because of my busy schedule, I wakeup early performed my normal routine at home 🏡 before leaving to town.
In town, i have to walk to the bank 🏦. In the bank all Covid-19 protocols were observed. Customers were there to to also do transactions and other customers care. I got seated in a queue before getting to my turn and got my card renewed. It was express and fast not withstanding a long queue but all the same I kept patiently and got my card renewed.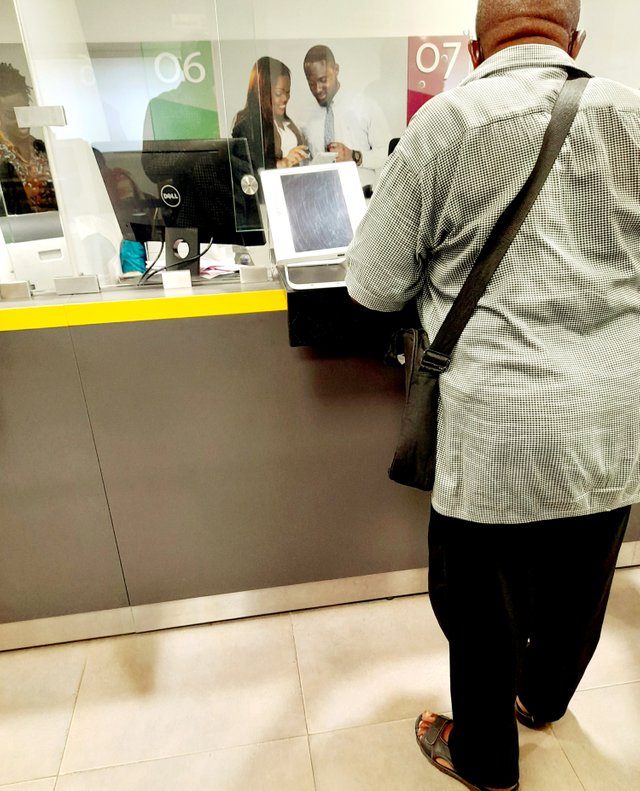 Teller serving a customer. I was to be served before him but he is old man so I decided to let him go to be served by the teller.
---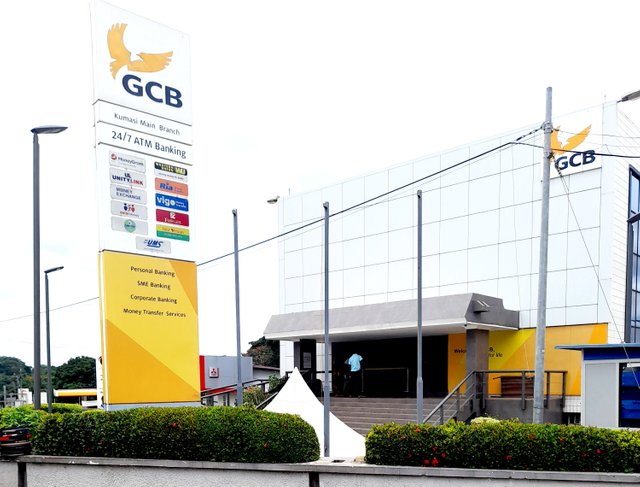 Outside the bank 🏦. Ghana Commercial Bank, kumasi Main Harper road.
---
From the bank, I went to melcom to see some prices of iterm want to buy.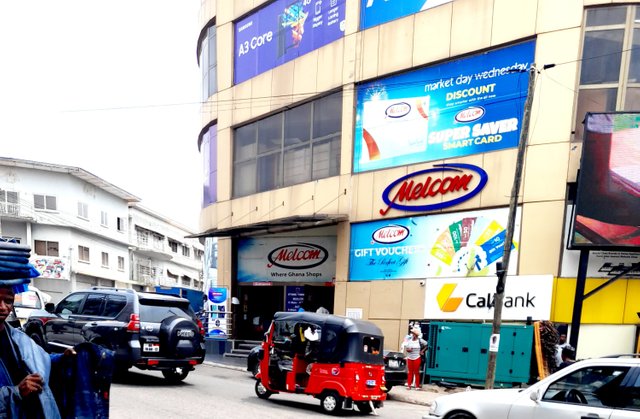 ---
Inside melcom I checked some items like walldrup, furniture home theater 🎥 and others. I was able to purchase home theater for myself.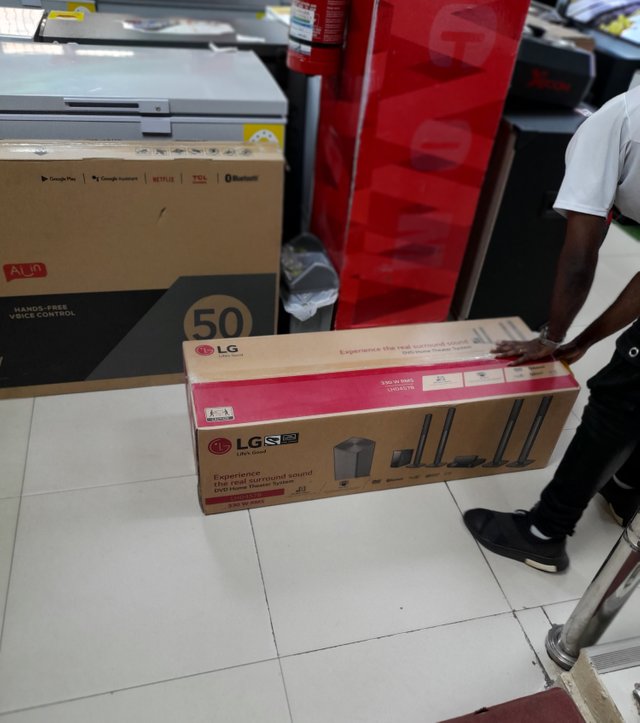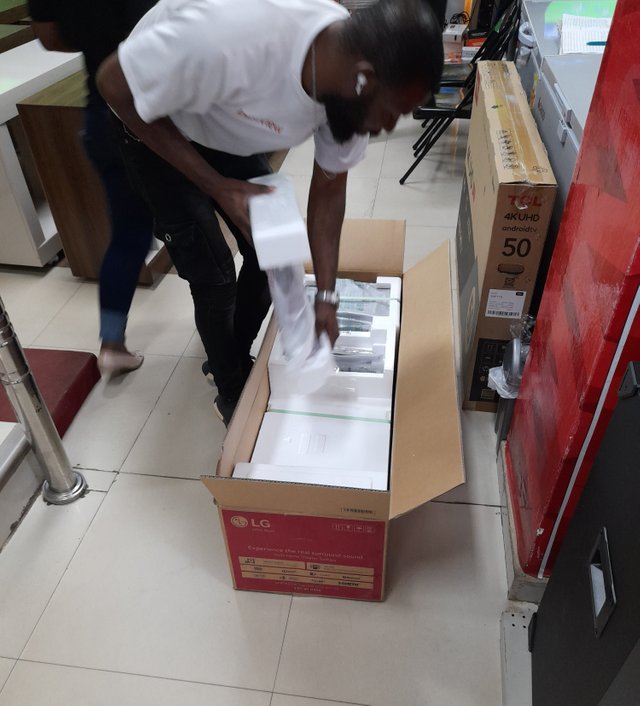 Packaging the home theater I bought.
---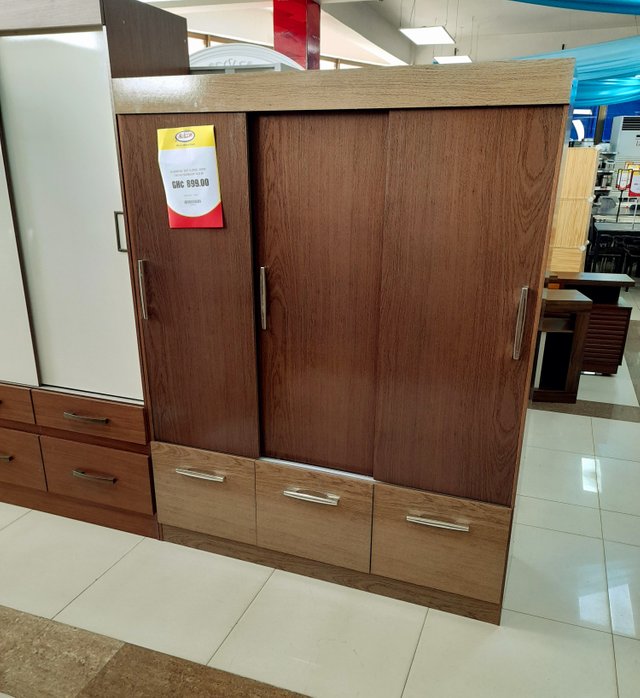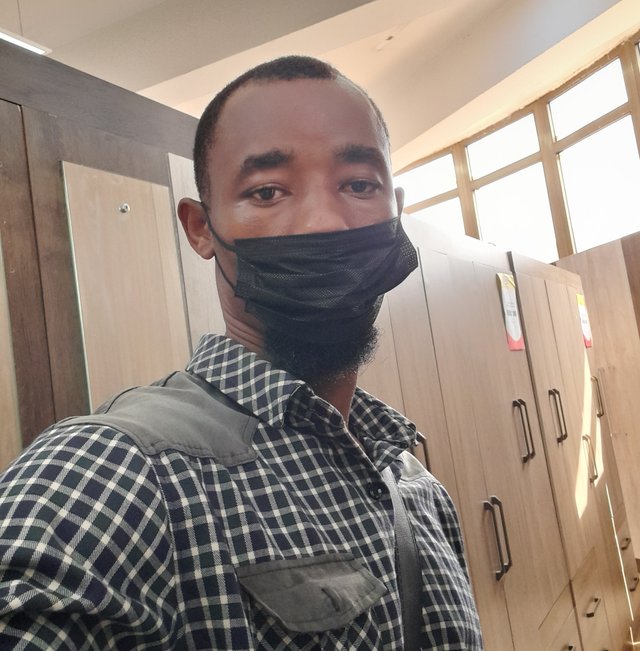 A very nice walldrup which anyone can have for his or her own.
---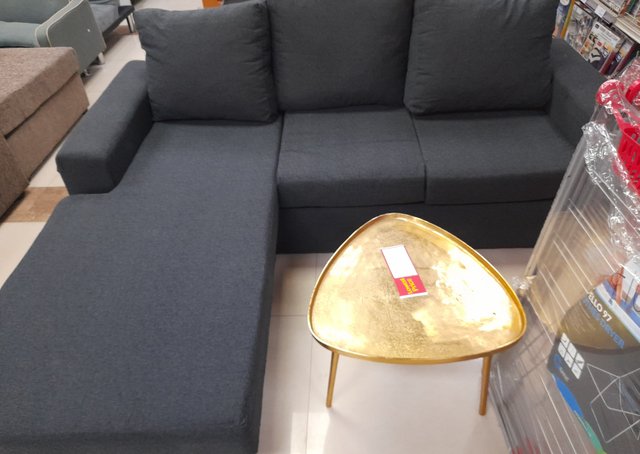 A nice furniture at a price of 1,600 Ghana Cedis.
---
At melcom the only iterm I bought was only the home theater.
I headed home later. My day was better even though there were some stress.
Thanks for reading.