Contest #week1 || Share 2 Family selfie with your favourite food recipe by @dequeen.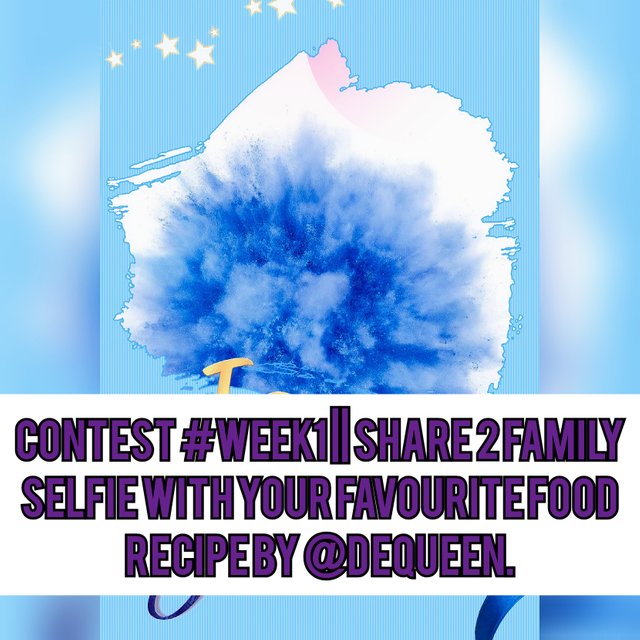 Edit using photo polish
Greetings to you all, my wonderful steemian, l am excited to participate this,amazing contest, this is my frist post in @steempromoAfrica, l hope l am welcome.
Special thanks to @ijeday and @starrchris for organizing this contest.

Right from my primary days ,l realized the meaning of family as group of people living together in a geography territories sharing things in common.
Immediately l saw this contest , l was encourage , knowing that one thing that family share together in common is house and they must eat together. Yes it is necessary.

5 Benefit of family Eating together.
✓It helps the family to be United and bond in Love.
✓lt help younger one to learn , how to pray .
✓lt help each member to express their feeling.
✓It help them to intereact and bind in family bond.
✓ lt contribute to family happiness.

Family selfie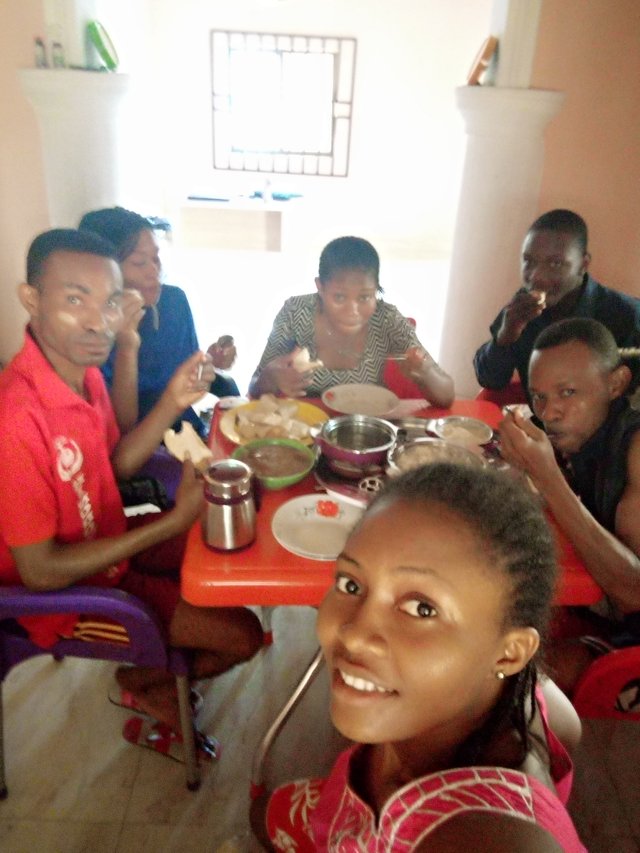 This is my precious family, this is when we share breakfast in the morning, l prepared pap, bread and eggs.
It is always amazing, when we gather in one table and enjoy our self.
Because food is one most precious gift given by our Creator, lt keep us alive and help us grow.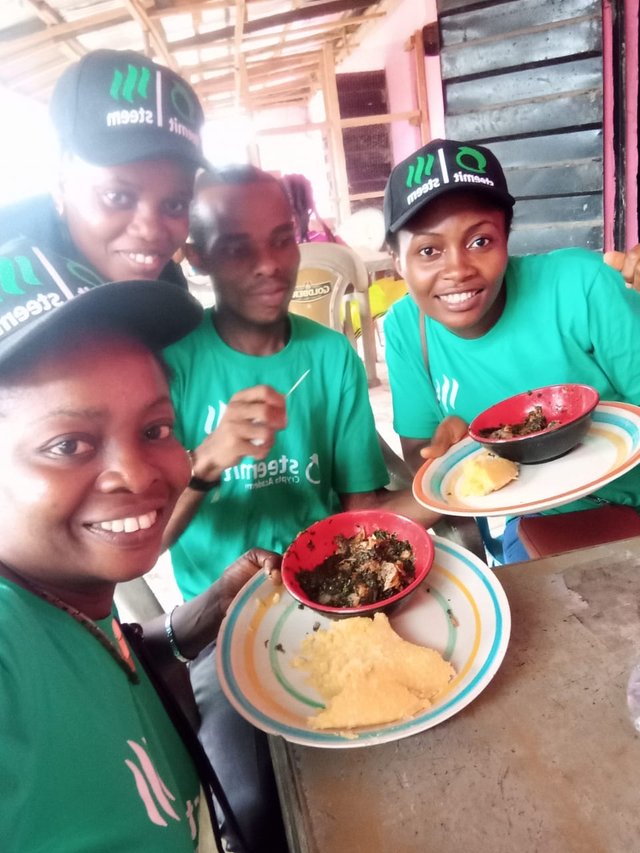 Love you all
*This is my extended family, l love them because they are all steemian,l promoting steemit to our friends , we decided to have a selfie. It was the best moments ever.

Conclusion
Thanks so much for the opportunity given, l help me to create more affection to my family by writing this contest, when l was working , l do miss food with my family, but with steemit we are stronger together.
I invite this my friends to participate
@prudent85
My special regards to
@ijelady
@starrchris
@bright-obias
@mcsamm.