The World of XPILAR - B&W PHOTOGRAPHY AND ART CONTEST WEEK #077 -Mi hijo David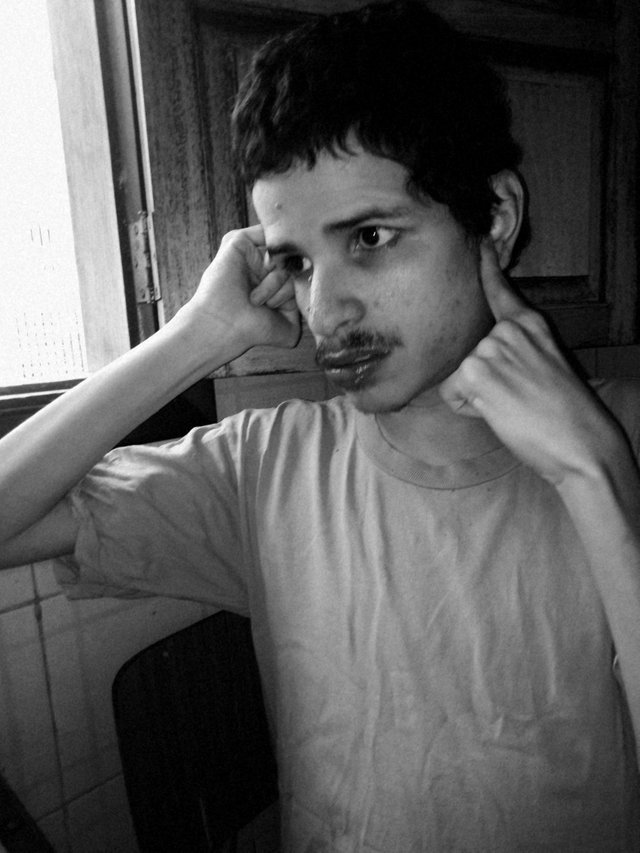 Saludos amigos de steemit.
Agradeciendo ante todo la vida con salud.
Este es mi hijo menor, el tiene autismo por eso se tapa sus oídos.
Tiene varias conductas estereotipadas, gira su cuerpo, aplaude, y no habla.
Tiene 26 años y se sienta allí, a esperar su comida. Es tranquilo y pasivo.
A veces se ríe sin motivo.
Muchas gracias por su atención.