The World of XPILAR - B&W PHOTOGRAPHY AND ART CONTEST WEEK #040 // Jazmín.
Hola @axeman de nuevo aquí en tus concursos son muchos que a veces no me dan tiempo ja ja , así que empiezo por este, con la gata de mis vecinas que parece de mi casa también, porque se la pasa en mi casa también.
La conocemos desde que la trajeron pequeñita, su dueño Juancito hijo de los vecino se fue este año a Perú, quedando el con los padres de Juan y con mis hijos que son quien mas le hacen cariño.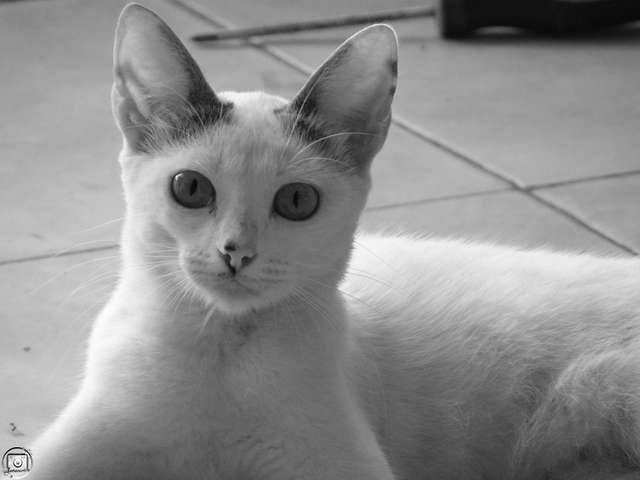 No fue muy difícil editar en blanco y negro, porque ella es blanca con algunas partes negras. SI quieren participar no esperen mas, aquí esta la invitación
O puedes buscar a @axeman en su blog que tiene muchos mas.