Drawing some Pistachios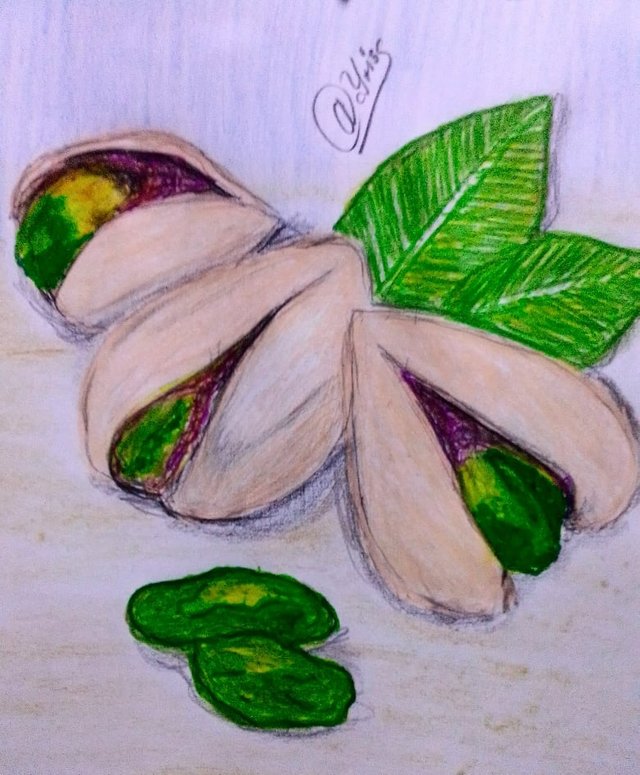 Good evening friends of this prestigious community.
Today I bring you a drawing of a dried fruit that I love, such as the pistachio. Outlined in charcoal pencil, trying to give symmetry to the fruits so that they look very similar to the real ones.
Using various shades of colored pencils to give the similarity with that of its shell and the edible part, use various shades of green colors.
Process in the drawing. . .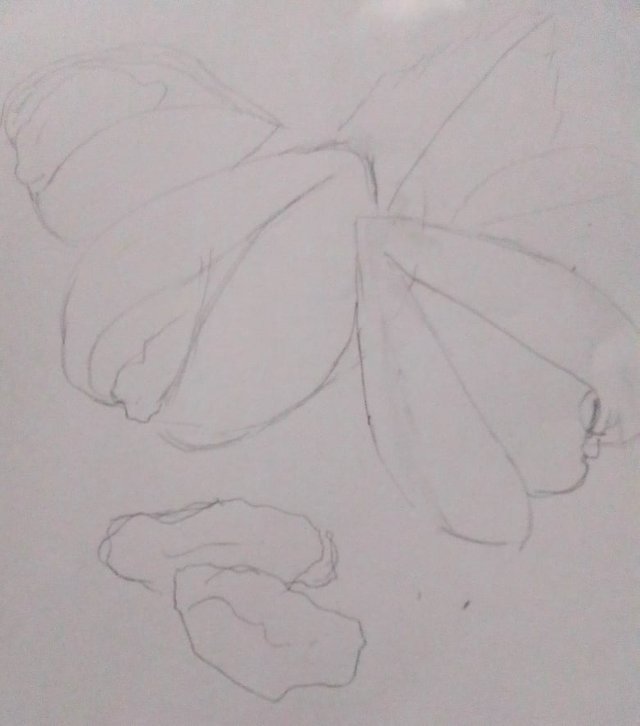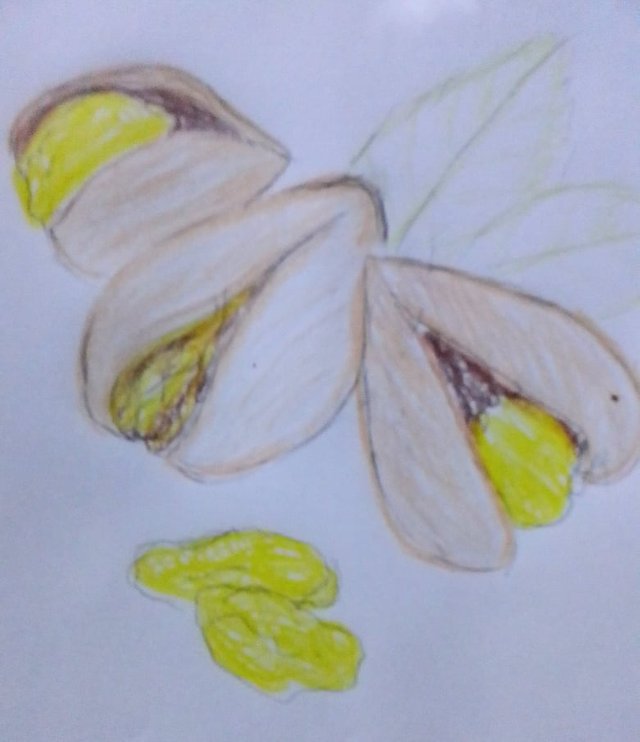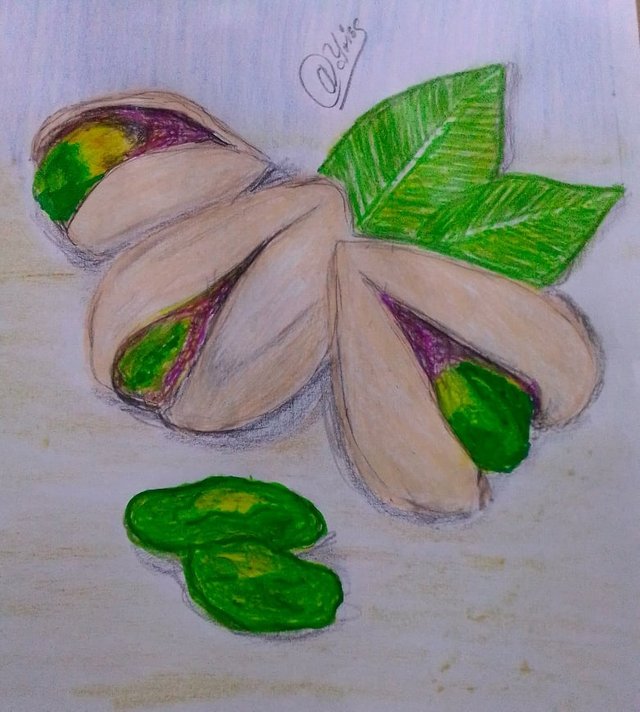 I painted the base with a light brown all over and the background with a sky blue color.
Pistachio is cultivated in many countries such as Turkey, Syria, Iran and Afghanistan. This silver highly tolerates.
I hope you like my content.
See you later, God willing.