"The World of Animals" Great Video Competition number02. The votes are counted and the winners can be seen here who receive a prize of 100 STEEM - 50 STEEM - 25 STEEM
The Steem community has voted on who wins in the competition
We thank you all for voting on your favorite video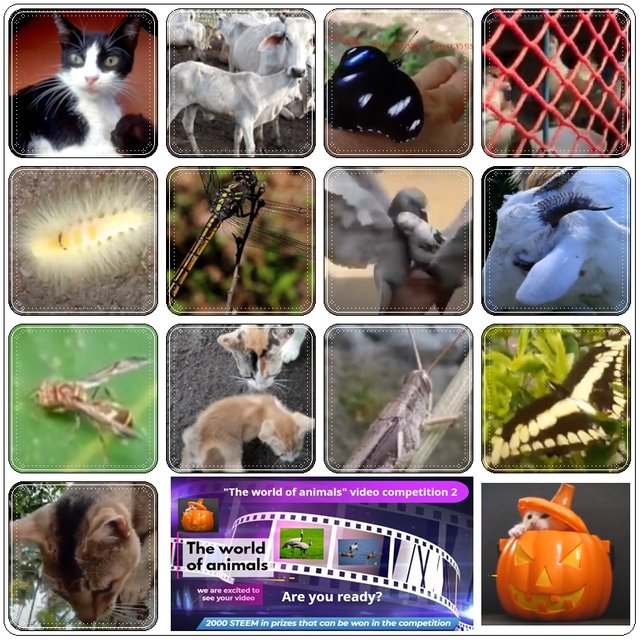 Congratulations to the winners
and thanks to everyone who participated in the competition
---
1st place wins 100 STEEM
"The protective instinct" VIDEO 01 by @gaborockstar


---
2nd place wins 50 STEEM
"A winged visit" - VIDEO 04 by @yusmi


3rd place wins 25 STEEM
The video shows a day of milking in the eastern plains of Venezuela - VIDEO 5 by @marcybetancourt

The prizes are transferred to all the winners' wallet

There are many prizes, 2000 STEEM can be won in the competition
The "world of animals" competition will last for 8 weeks and for
each week of competition there will be 3 prizes.
Steem Society decides who wins each week
1st place 100 Steem
2nd place 50 Steem
3rd place 25 Steem
After 8 weeks of competition,
anyone who submitted a video will join the main finals.
Steem Society decides who wins in the finals.
The prizes in the final are:
1st place 300 Steem
2nd place 200 Steem
3rd place 100 Steem

World of Animals competition number 03 starts soon

Collaborative partners
@sultan-aceh @art-venture @xpilar @reflektor @hingsten @bippe
We wish you good luck!
We reserve the right to change the rules in competition
---