THE BEAUTY OF A WOMAN'S BODY - NSFW - CONTEST wk. 124
Here is my entry for the contest - wk. 124: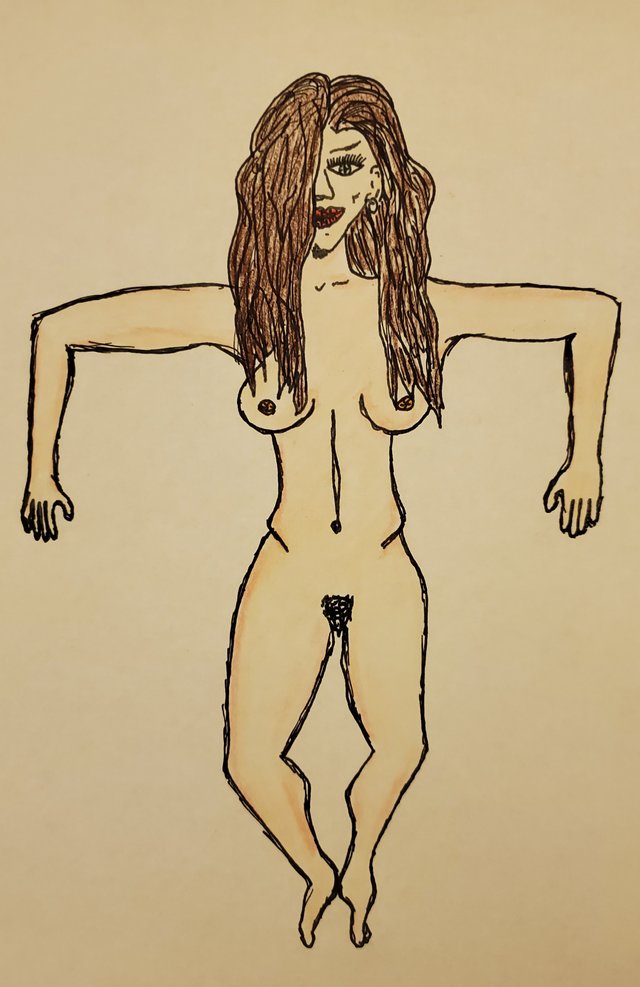 I've never developed the greatest skills for drawing the human body-..but I did have to try, didn't I?
Becuz woman is the most beautiful thing on earth.
She isn't as sheerly sexy as I would have liked for this contest. But the woman in this drawing, in my opinion, does have a certain indelible presence.
I hope you all like her.