Whale painting on Ipad Pro - tutorial (PowerUp 100%)
Hello everyone
Today I will also share the process of working on the illustration of China in space =)I love whales and everything related to them. You've probably already noticed that there are too many of them in my illustrations. I never stop being inspired by photos of whales in the ocean from different sites. From there I save references and then draw my illustrations based on them. But it was this whale that I drew without reference just from memory. I drew it while putting my daughter to bed, the process took about an hour. But I was distracted a lot by my daughter =)
Initially, I wanted to draw only a whale on a white background, but I decided that he was too lonely and finished drawing space for him =)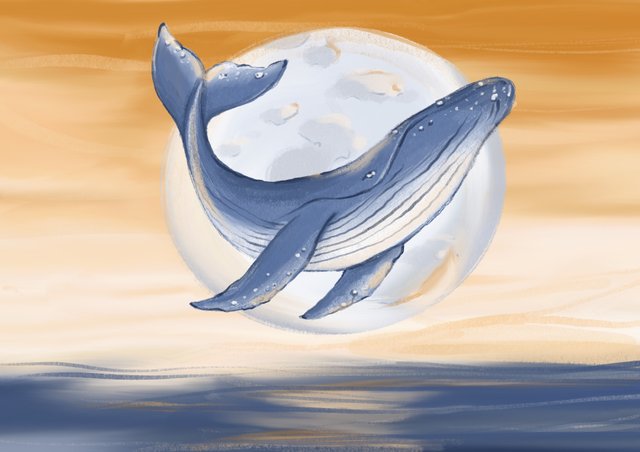 So let's get down to the process...
First I made a pencil sketch. I used a brush like this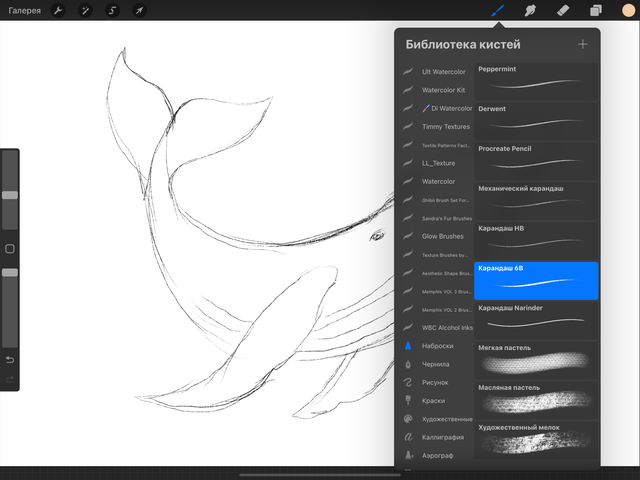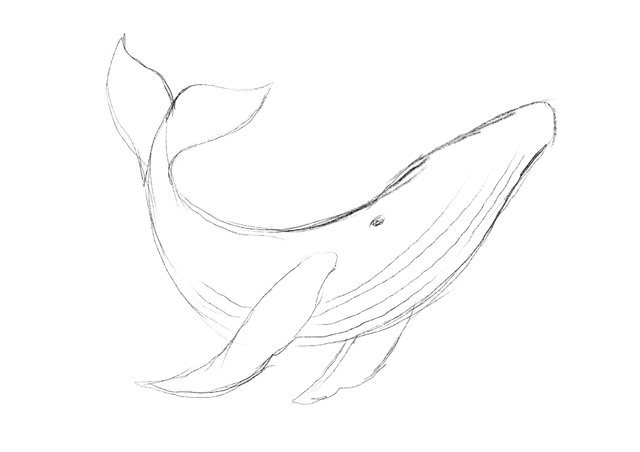 Then the whole body of the whale was painted blue with a Gloaming brush. By the way, the whole drawing is made with this brush.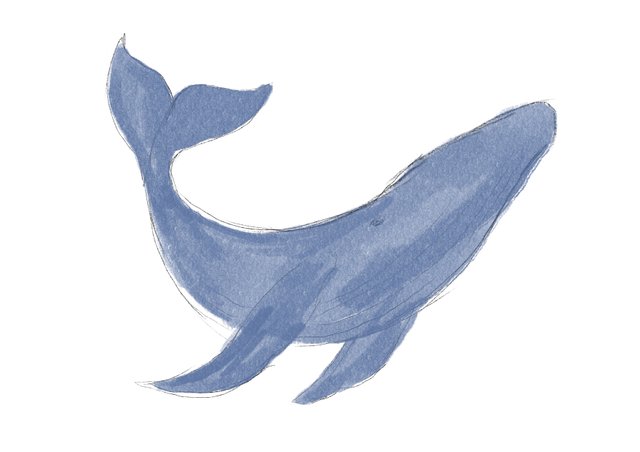 Then I painted the tail and belly of the whale in a lighter color.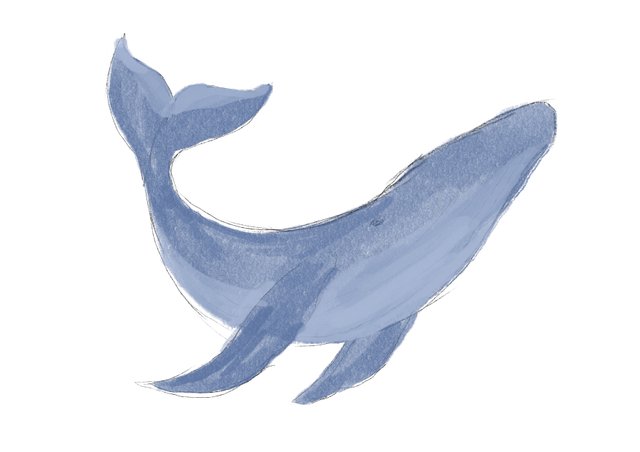 Then I painted the abdomen in white.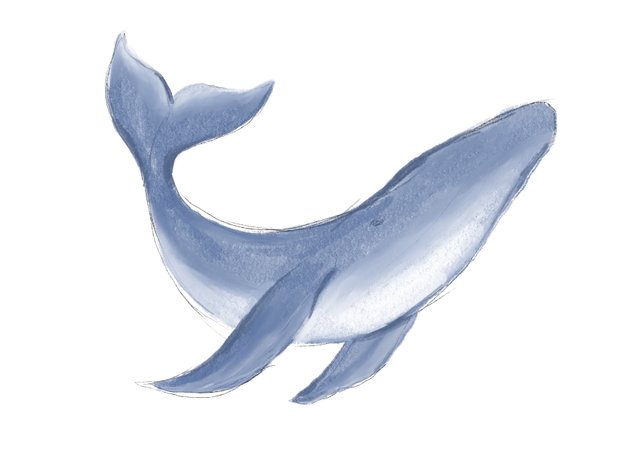 Well, then my favorite process is clarifying all the smaller details. This stage can be endless and it's hard to stop here, because you want to draw all the little things, but you need not overdo it because it's art and not photography =) you need to stylize and simplify everything you see =)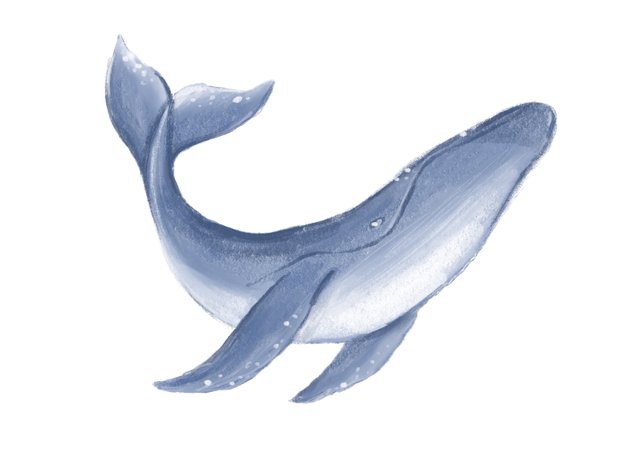 Here I decided that I want to finish painting the cosmos and I think that it has become more atmospheric and fabulous...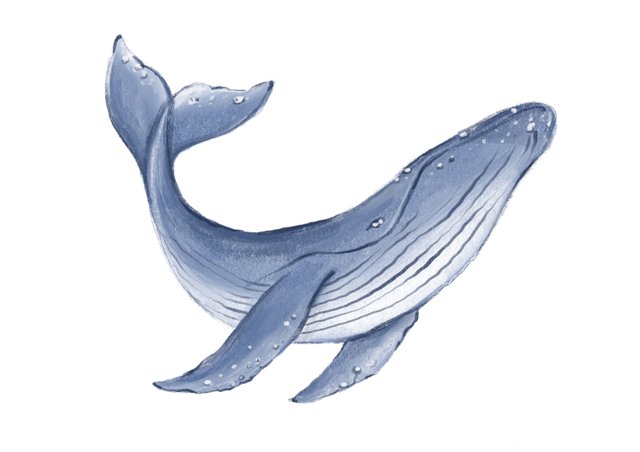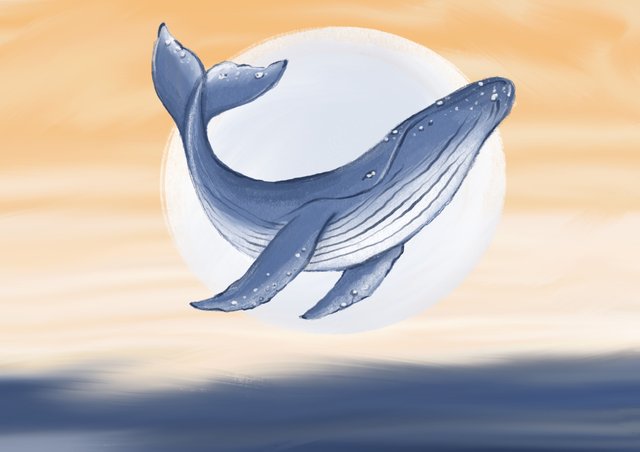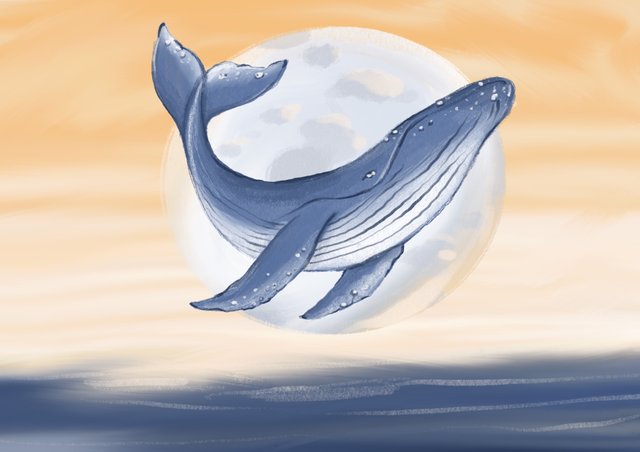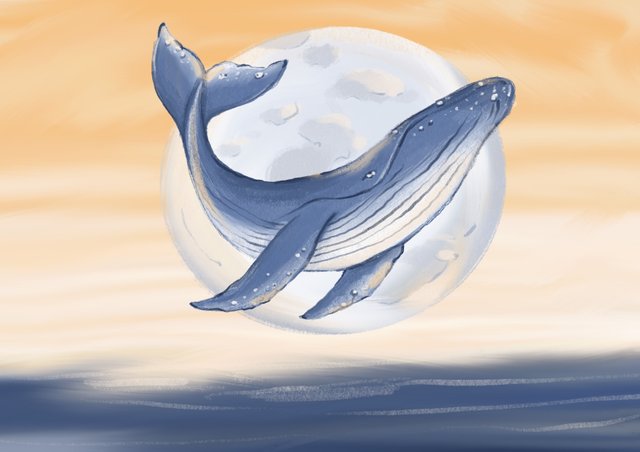 In this screenshot, I showed how many layers I have in this illustration. As you can see, their minimum is a Sketch, a whale, space, the moon.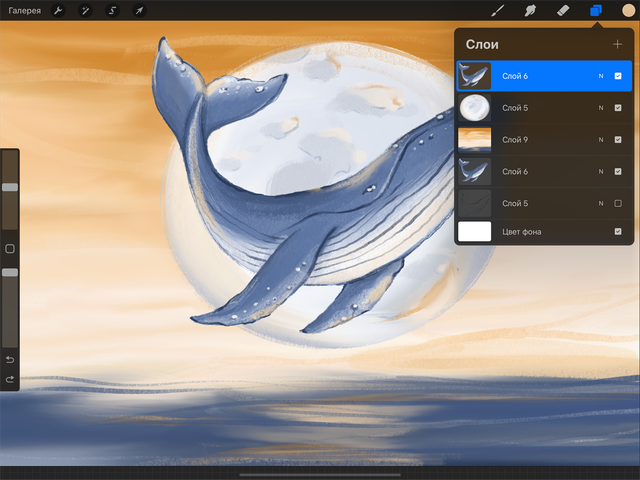 And on this screenshot I show with what brush the whole illustration is drawn -Gloaming. I drew with this brush for the first time, it is standard and imitates chalk or pastel, I really like its texture and transparency effect.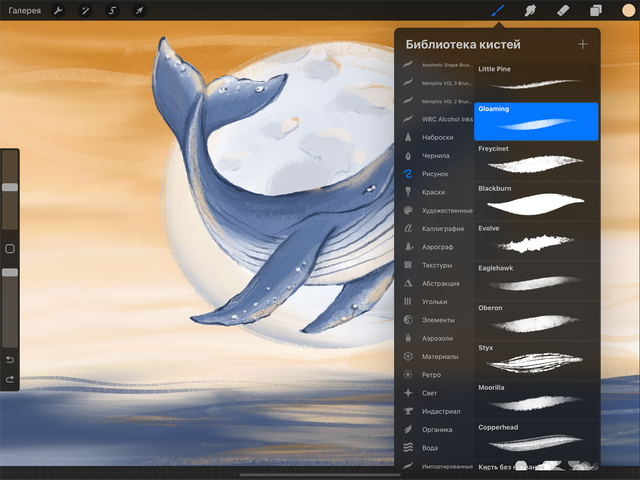 And here is the result =) I will not stop thanking the creators of the iPad and the Procreate for the opportunity to have watercolors and pastels and oil paints and pencil and alcoholic ink in one gadget.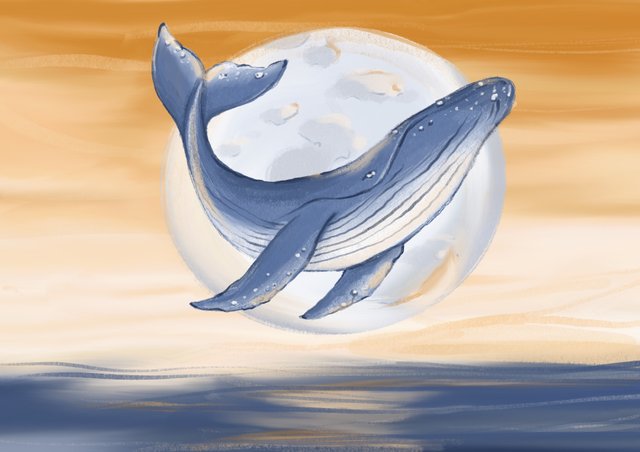 And examples of how you can apply the illustration =)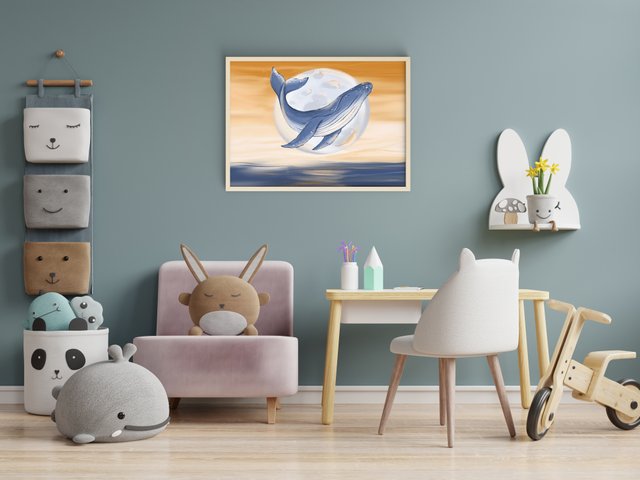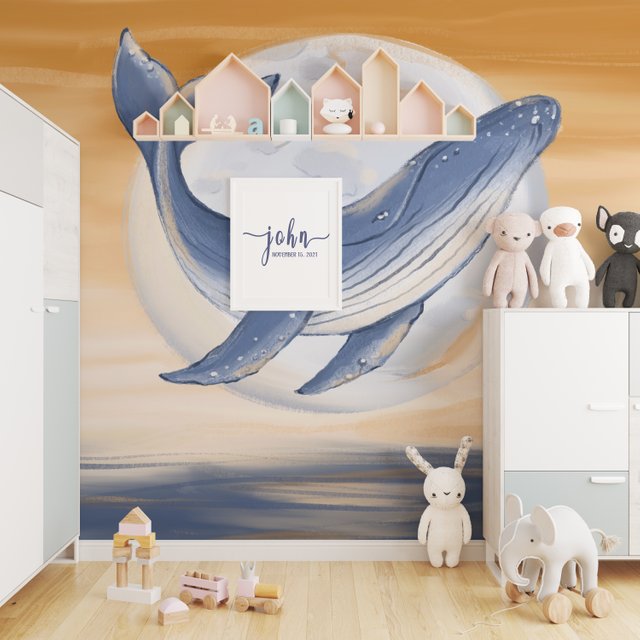 Thank you for watching and thank you for the support!