Watercolor bouquet illustration (PowerUp 100%)
Hello everyone!
Today there will be another post about the process of working from a living watercolor to transferring it to a digital format for printing posters or sublimations on clothes. Despite the fact that I have been working with digital illustrations for the last year, I still love the original watercolor with all my heart and periodically draw my favorite Nevsky watercolor on paper.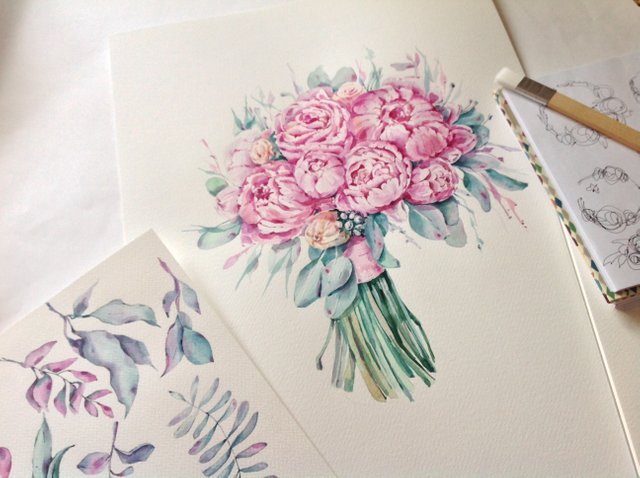 Today I will show you the process of working on a flower bouquet. I collect several references and then take parts from them and draw my interpretation of the bouquet. I will show the reference that I took as a basis and then added a little from other bouquets.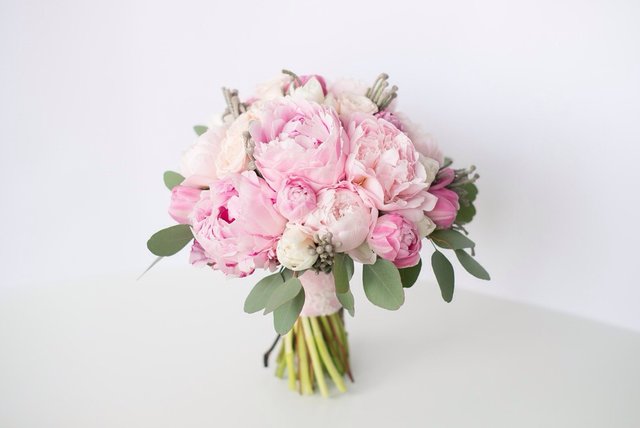 There is a bit of a drawing process in this photo. There are brushes and a white cloth with which I wipe the brushes =)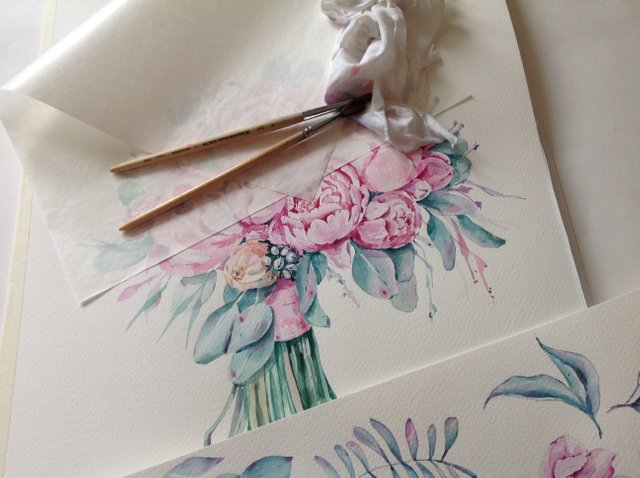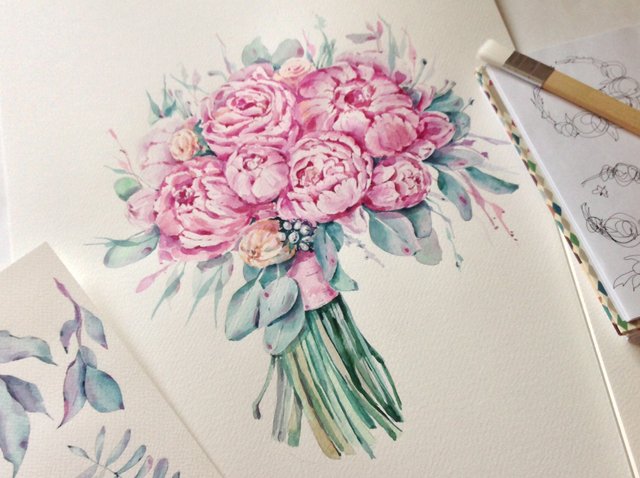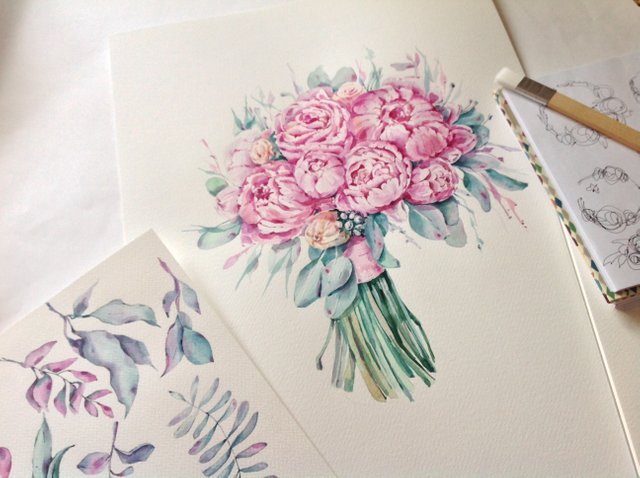 After I have completely drawn the illustration, I scan it at a resolution of 300 or 600 dpi. And then I remove the background in Photoshop, so that the bouquet is on a transparent background. In this form, I already make posters or sublimations for clothes out of it.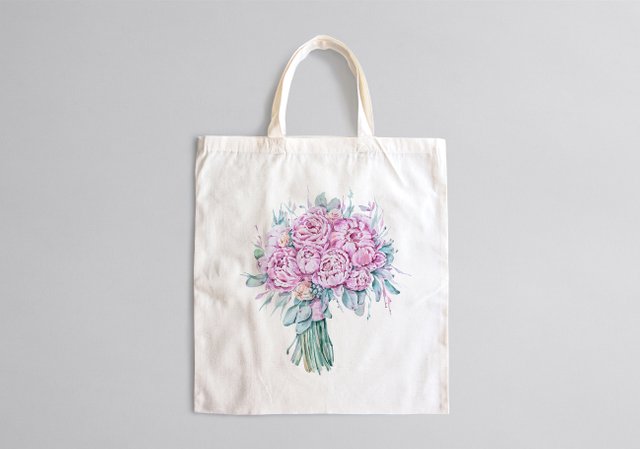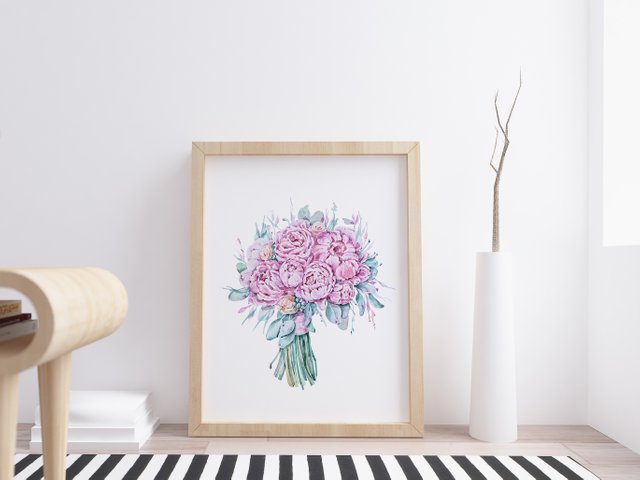 That's how I transfer real watercolor to digital format. It seems so fast and simple in words, but in fact it takes about 2-3 days, or rather nights =) I draw very slowly, so the process is so long =)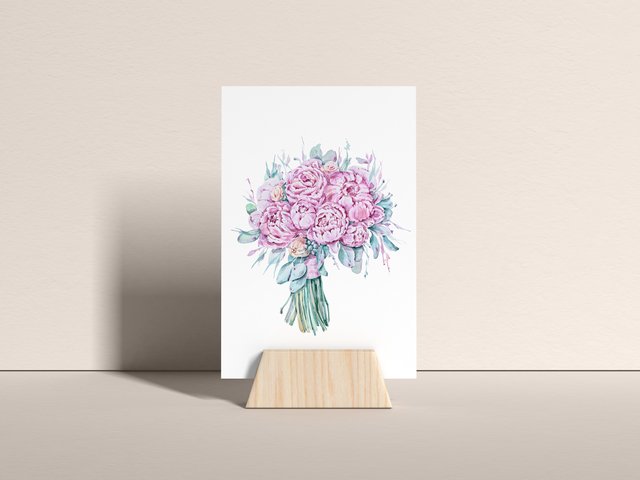 I hope this information was clear and useful to you.
Thank you for your support!