Mixed media photo album (PowerUp 100%)
Hi! Today I will show you my experiments with color, acrylic paints, paper, fabric, texture paste and many other scrapbooking materials. If you take and combine all these materials, then you can make an album for winter photos =) I like to combine incongruous materials and combine them with some kind of harmonious color palette. So I got this creative album for photos.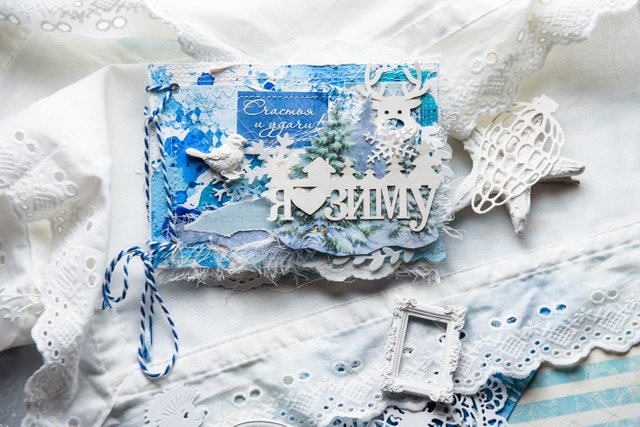 In fact, I wanted to make a simple album in 2-3 hours out of paper for several winter photos for a scrapbooking blog contest. But then I got all my scrapbooking materials and got very, very carried away for a few days =)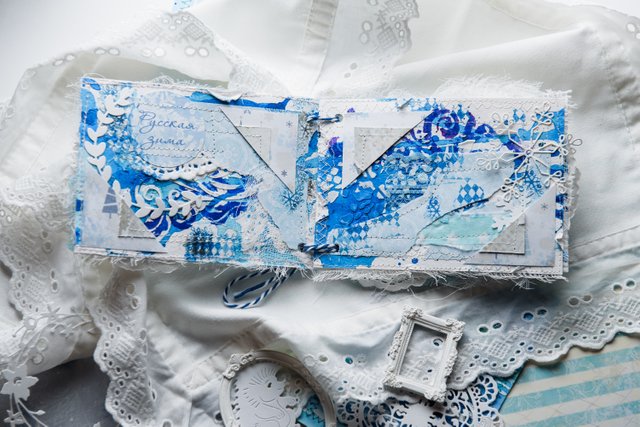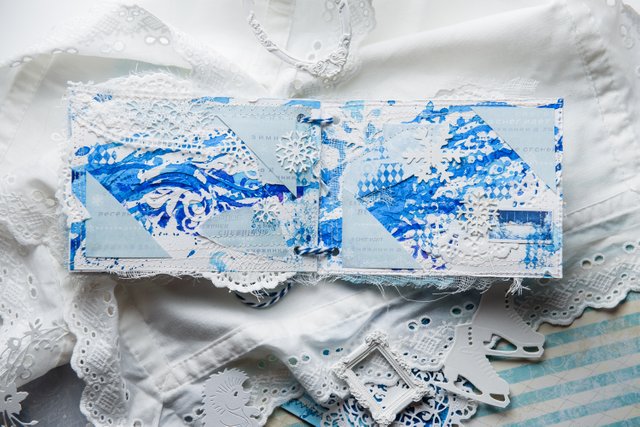 if I briefly describe the process, it will turn out something like this. First, I made the basis of the album out of solid cardboard, then on watercolor paper to make abstract smudges with acrylic paints. Then she stitched each page on a sewing machine. And then decorated with different decor and glued special holders for photos.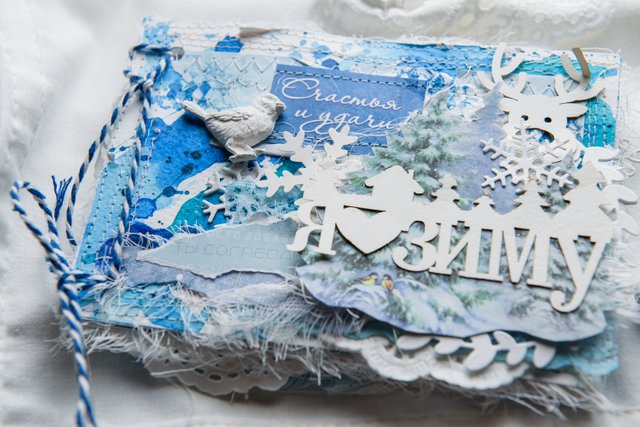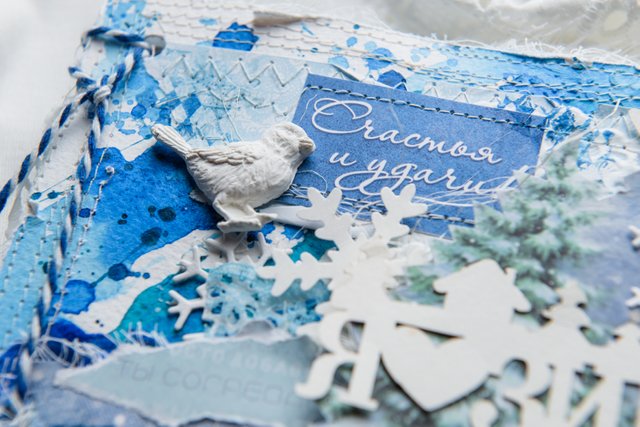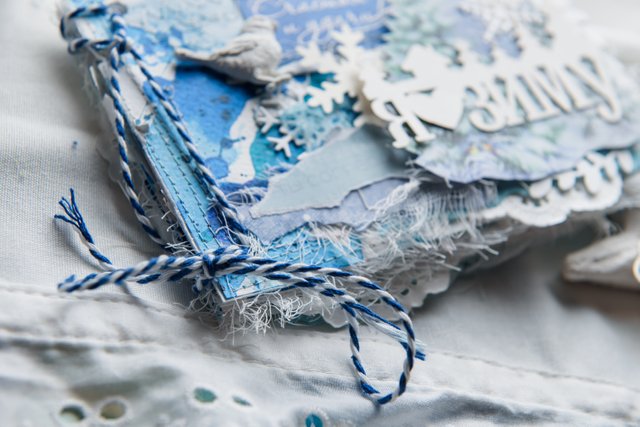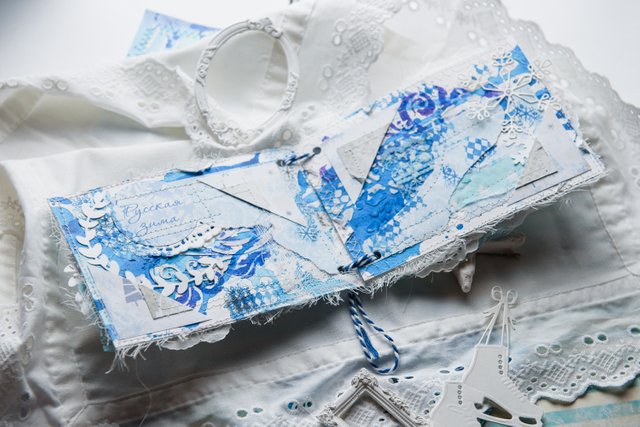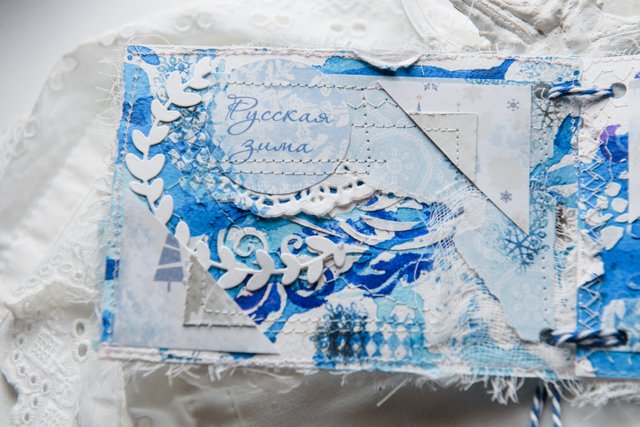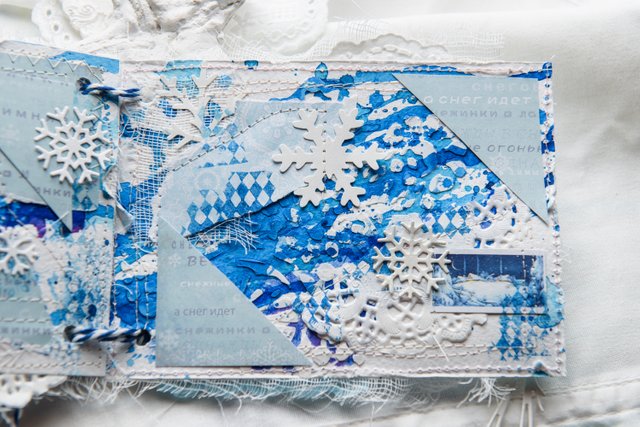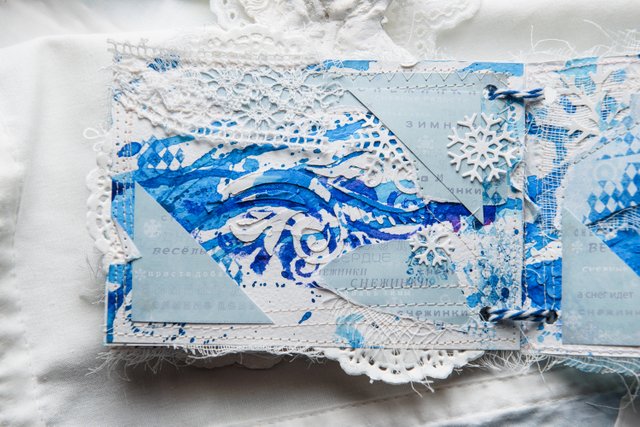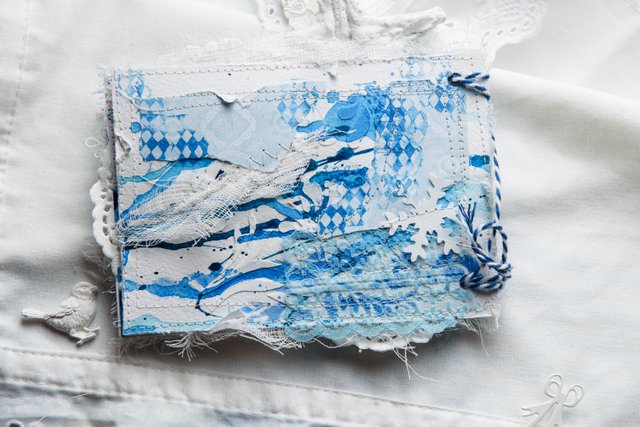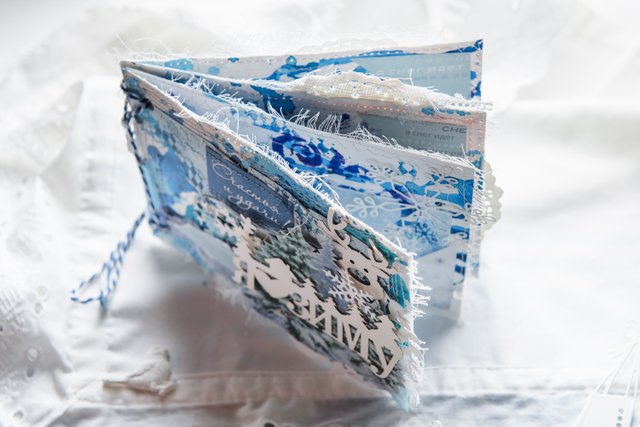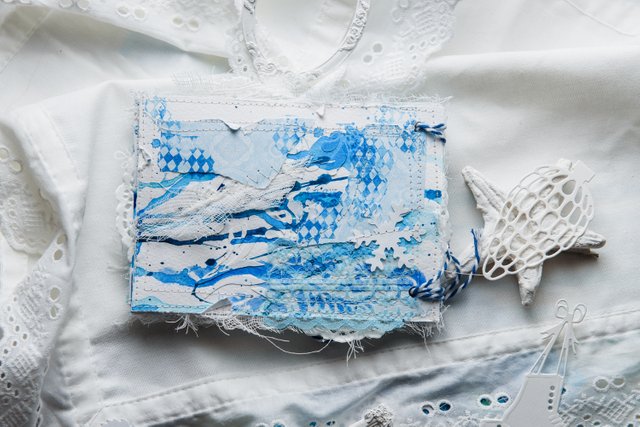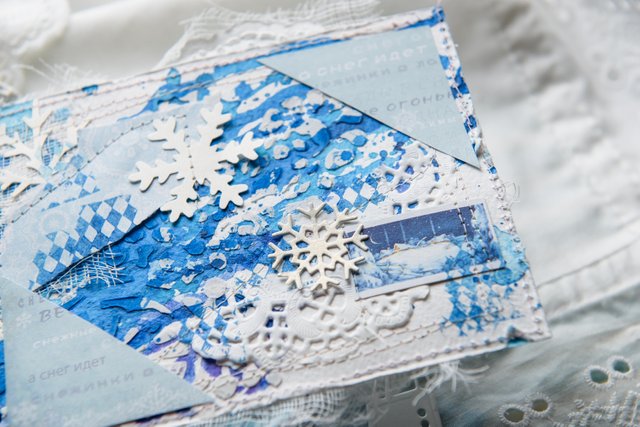 Thank you for your attention and support!