Hand made Valentine's day cards #club100
Hi!
I noticed that you like my scrapbooking more than my illustrations and decided to show you a little more of my experiments in handmade postcards.
These cards were made for Valentine's Day.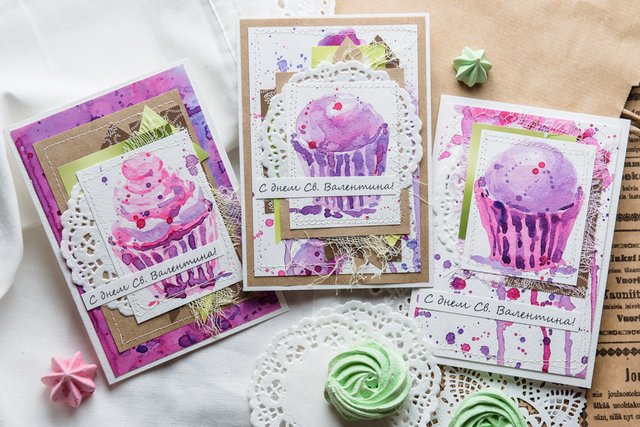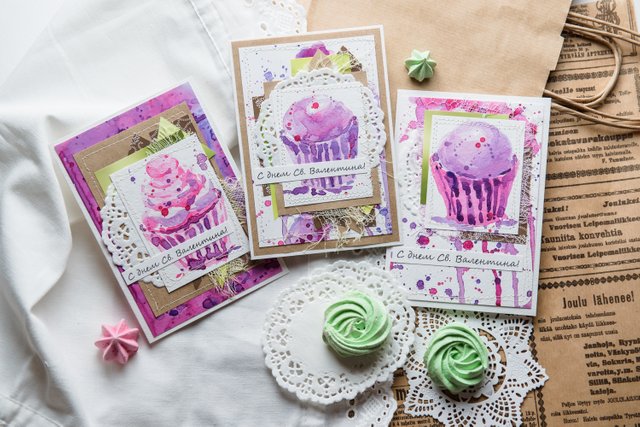 I painted the background and cakes with acrylic paints. I choose acrylic for postcards because it is not erased from moisture, unlike watercolors. I sewed the decor on the base with a sewing machine and partially glued it on paper glue.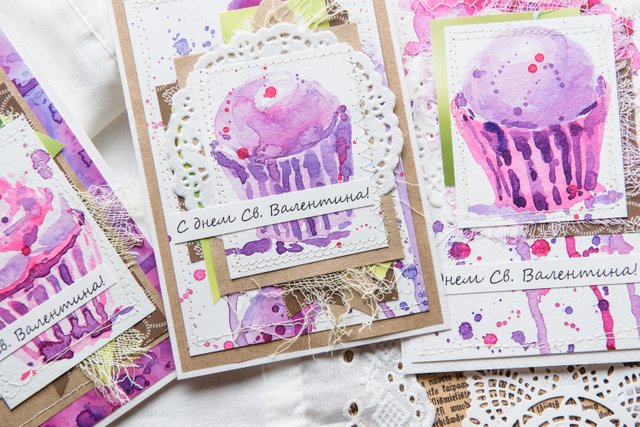 All these three postcards are very similar but very different at the same time. I was just trying to accurately count the layers of paper and decor on each and couldn't do it. About 4 or 7 layers.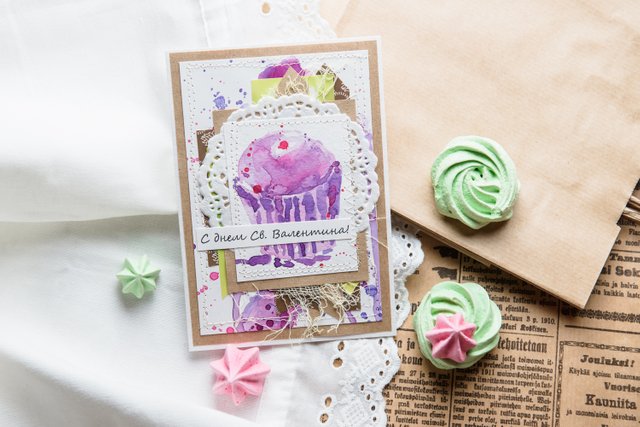 I printed the text with the congratulations in Russian on the printer, cut it out and also glued it.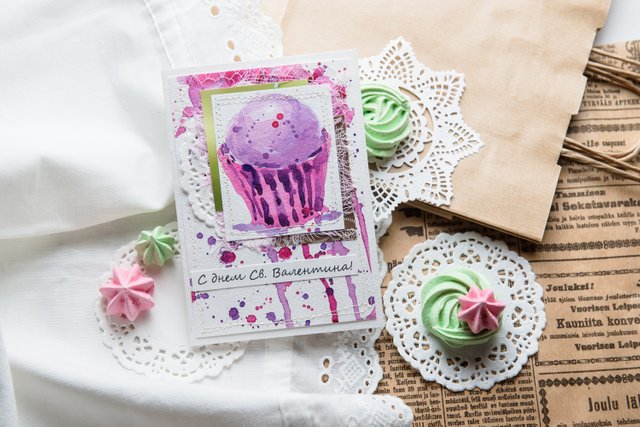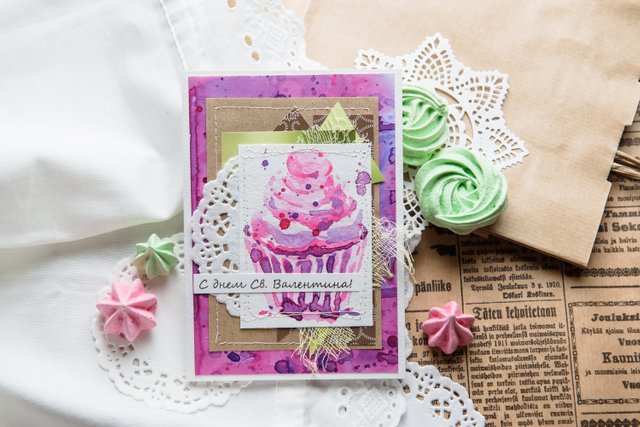 The meringues in the photos are real and they were eaten after this shooting.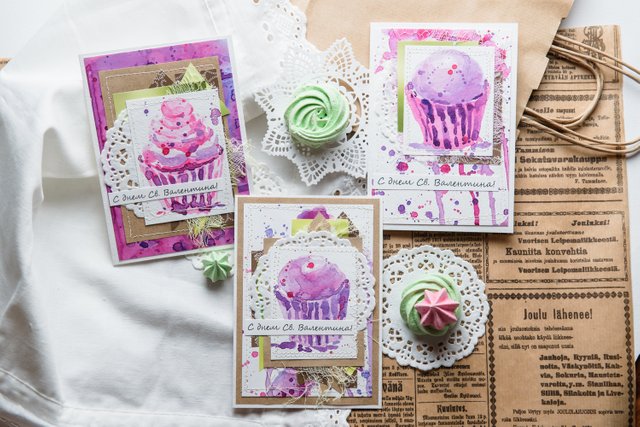 Thank you for your attention and support!