HUNTING SPIDERS | The gaze of the two spider eyes on the leaf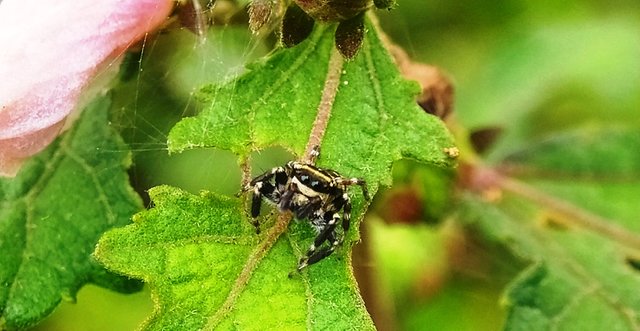 ---
The gaze of the two spider eyes on the leaf
---
Today, I will show again, the type of spider that has lived for a long time, between the small and big trees, in the forest in Aceh, in the eyes of the two spider eyes on this leaf, you can see, these two spider eyes, was watching the cellphone lens camera that I have, was pointing towards his face
indeed, for a moment, this spider, still on the leaf, and has not yet avoided some of the shots, which point to its face. but a few moments later, upon hearing a loud sound, which was heard around, then, immediately this spider dodged in another direction. "my foot, accidentally, stepped on a dry branch under the tree"
what kind of spider image that I found yesterday, let's see below.
---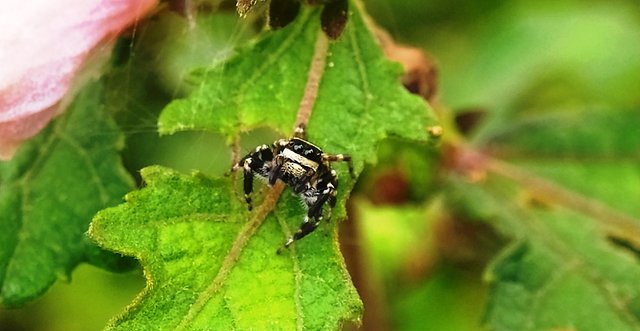 Spiders
---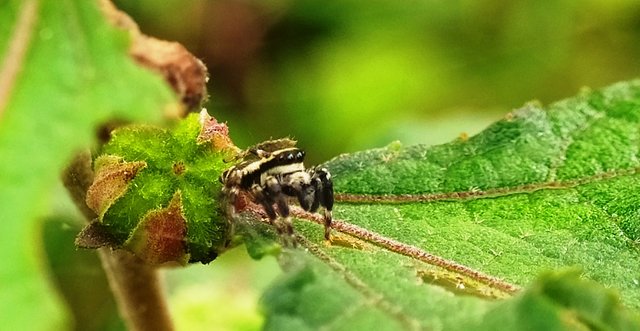 Spiders
---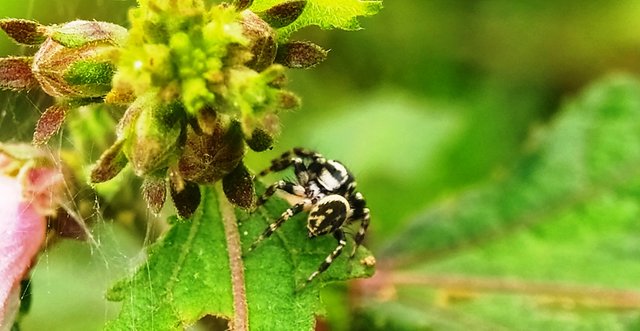 Spiders
---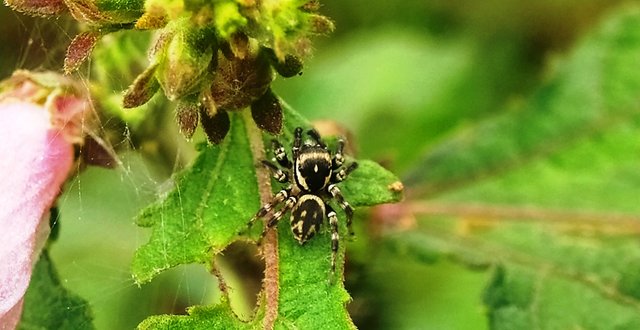 Spiders
---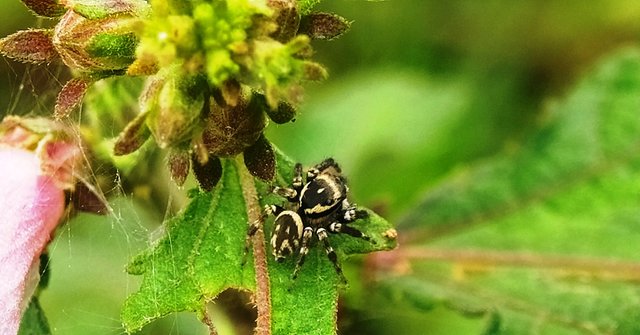 Spiders
---
those are some of the pictures I got, before the spider dodged to another wild tree.
I end with a word
Have a good day, always happy with family
don forget #Promo-Steem in your country #aceh #indonesia
Hilsen @sultan-aceh
---
INFORMATION
---

---
---
---

---
---
| Insect World Photography | Spiders |
| --- | --- |
| Location Photo | Aceh Forest |
| Camera used | Handphone |
| Photographer | @sultan-aceh |
---