My entry to The World of XPILAR - CITYSCAPE PHOTOGRAPHY AND ART CONTEST WEEK #050
Hello community!
I'm a big fan of architecture, so when I traveled to Brazil I not only wanted to visit its beautiful natural places, I also had planned to visit several of the works of the famous architect Oscar Niemeyer.
So when I got to Rio de Janeiro I took the ferry to the city of Niterói to go see the Museum of Contemporary Art, designed by this architect.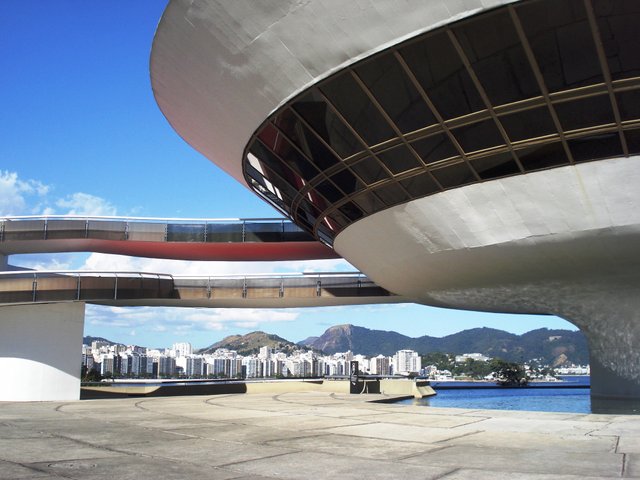 Surrounded by a very beautiful natural landscape, it stands there like a spaceship, its shapes really impressed me.
I took many photos of this work but the one that I liked the most is this one that I share here because its spectacular design frames the city that houses it in the distance.
Thanks for watching and reading!


Camera: Sony Cyber Shot 7.2 mp