ArtVenture Contest : My Sci-Fi "Robotic Titan" @shelouveloso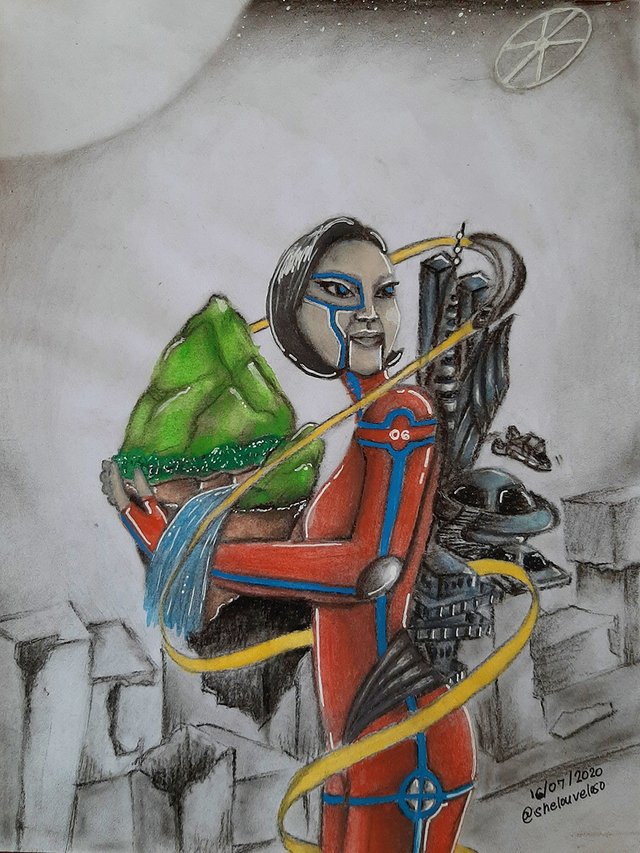 "In the year 2514, Earth is going to die. Vastly populated and have caused extreme pollution, the climate has become violent and destructive and disease runs rampant through the dilapidated slums that the cities have become leaving humanity's very existence hanging in the balance. The entire human race have come up with their last hope, Project 99: The Creation of Robotic Titans. People have fled the planet's surface and taken refuge on the titans back with high-tech cities controlled at the space station, just beyond earth's atmosphere.
The titans are created to restore nature's balance, to clean up the mess caused by humanity's destruction and in order to save earth that life will once again sustainable. There are 99 titans spread throughout the planet earth and this project will continue in the next 400 years until earth is fully healed. "
---
This is my own Sci-fi story and drawing made from my own imagination and creativity with the use of charcoal pencil and watercolor. :)
[PROCESS]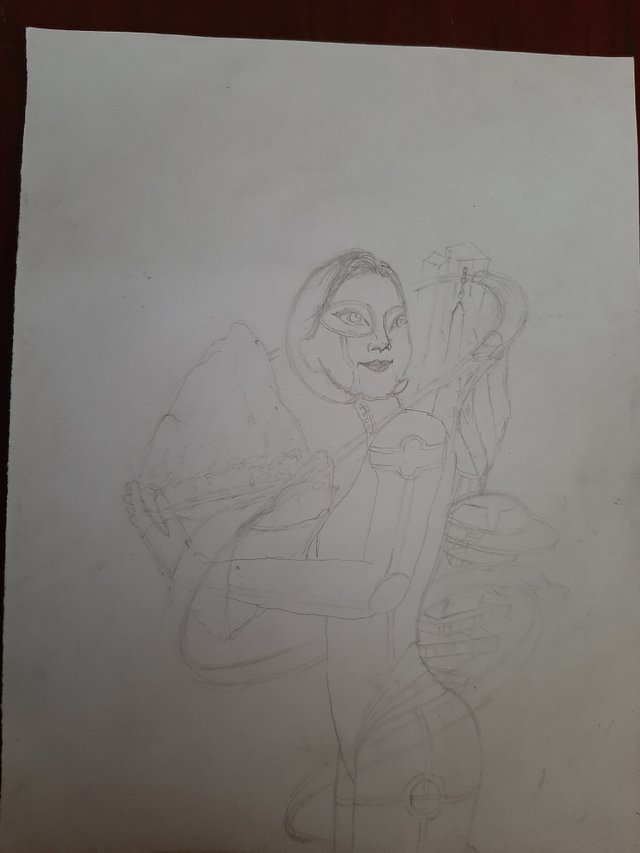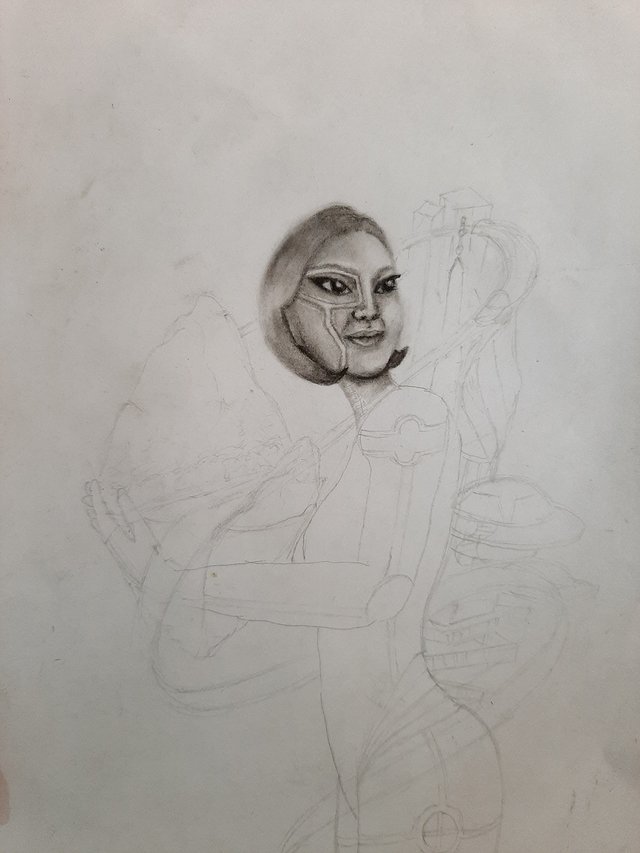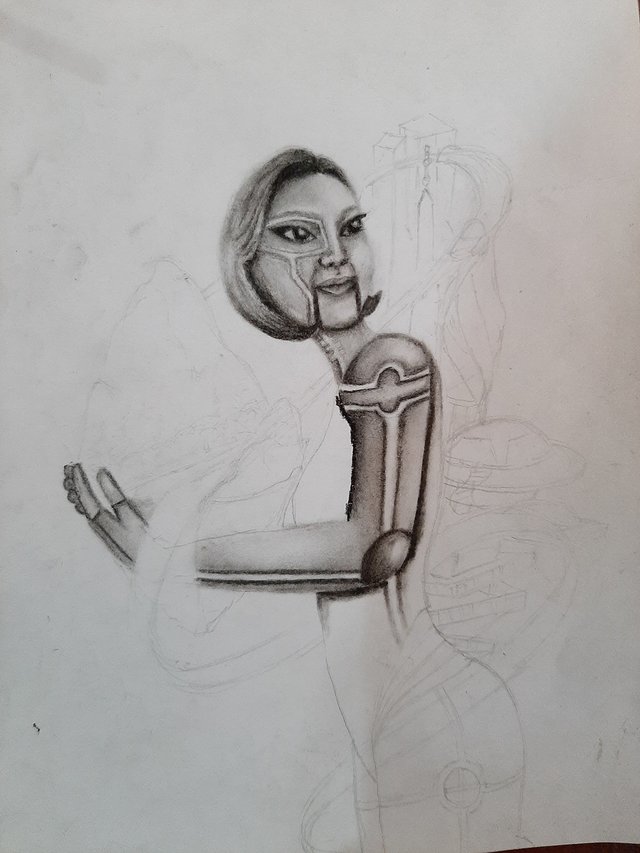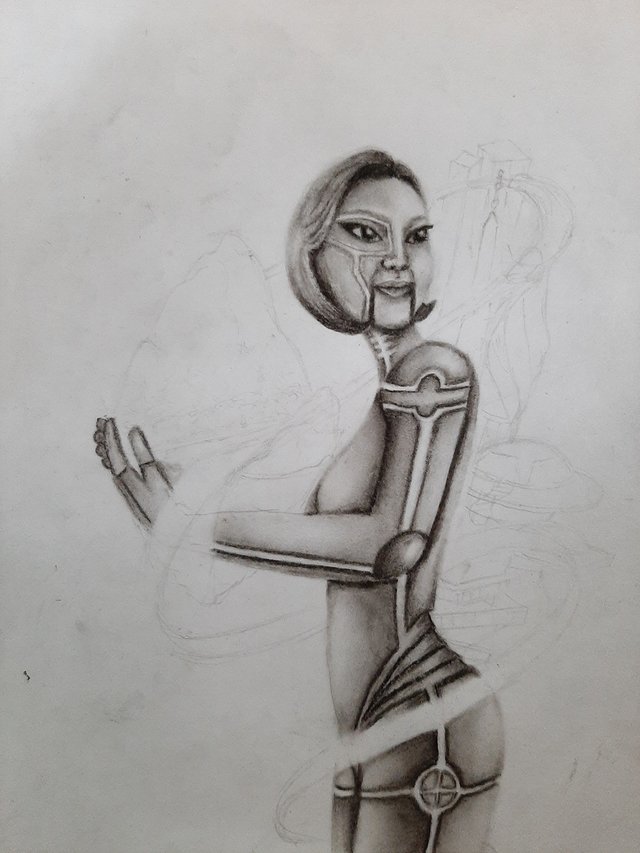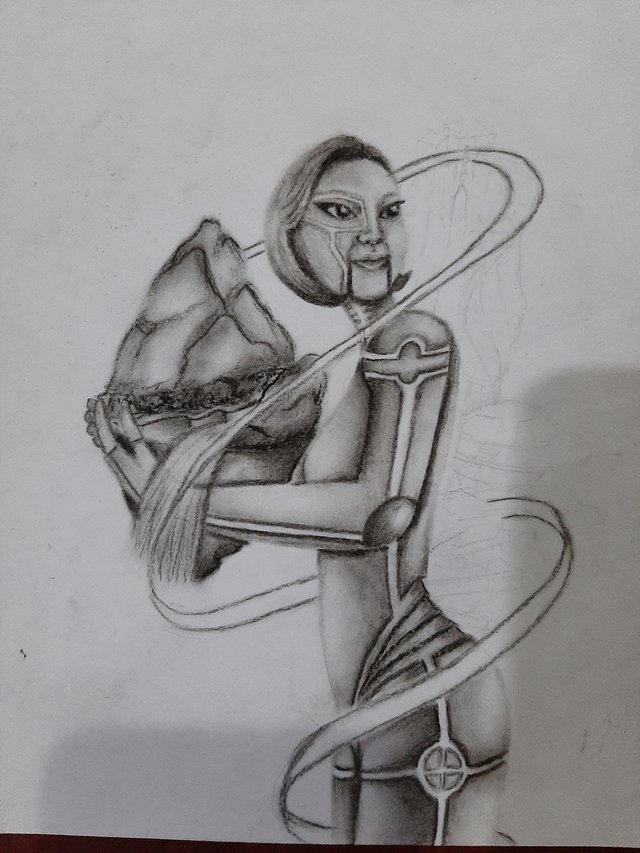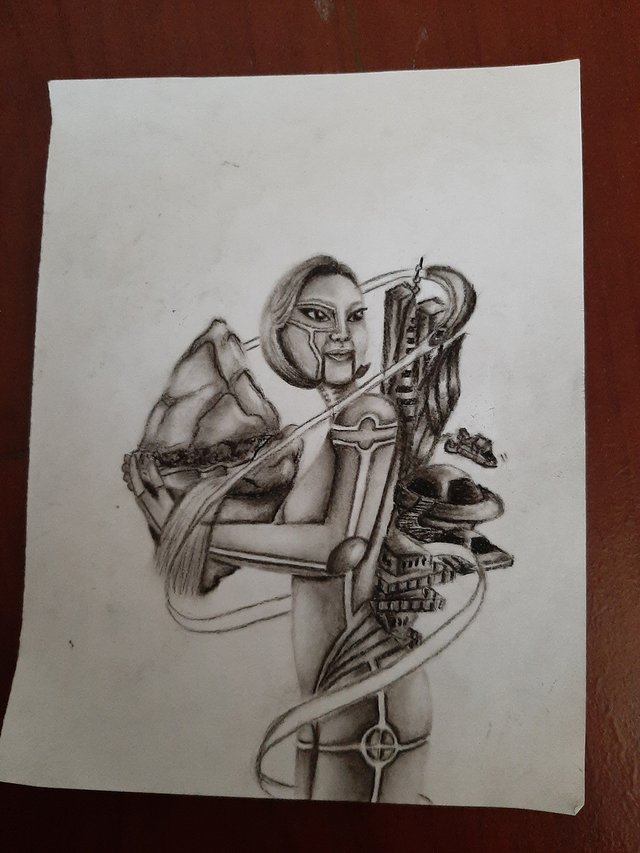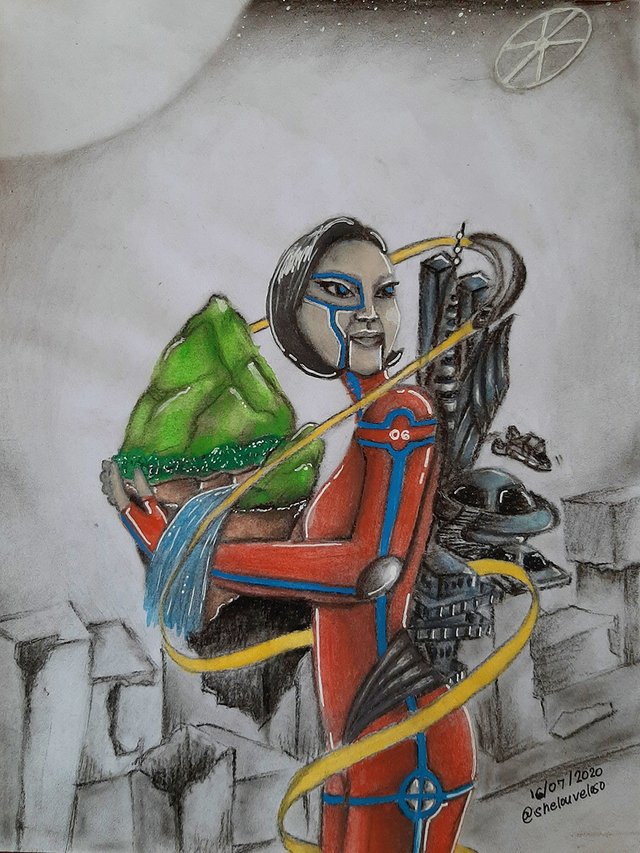 •••••••••••••••••••••••••••••••●●●••••••••••••••••••••••••••••••••••