Cloudtown - Digital art by @serap - Club100
Hi Art Lovers, When I saw @xpilar's digital art post, I thought of making this post.
I will talk about an application that is very easy to use for those who want to reveal their creativity with digital art. Normally, digital art requires effort, experience and knowledge. For this reason, many people can postpone their digital art dreams. But with this app, you can make your first digital art piece right now :)
The name of the application is GauGAN:
http://gaugan.org/gaugan2/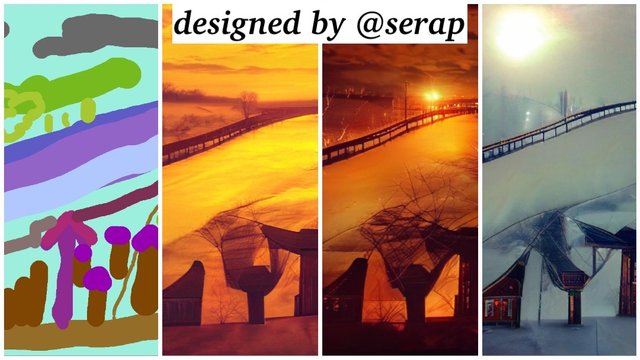 GauGAN turns simple drawings into realistic photographs using artificial intelligence. Microsoft Paint is the application where many of us make our first digital drawings. The first version of our drawing will be just like in Microsoft Paint, so it is not unfamiliar to us :D
My impression is that the application gives impressive results, especially on landscapes. As you can see there are many buttons and options. I will share basic information about these and I leave the pleasure of discovering the details to you ;)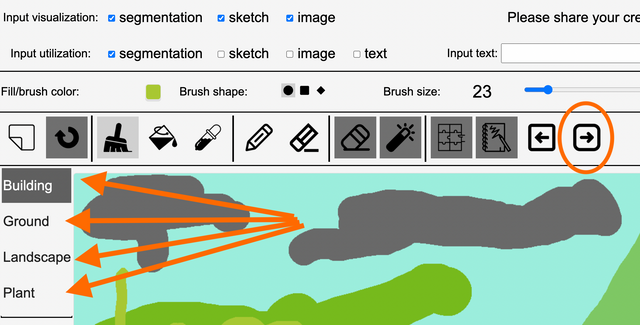 There are 4 basic inputs as I marked with orange arrows on the picture. These are: building, ground, landscape and plant. Each of these has sub-titles. So when you click on it, new options open up. By clicking on the part I circled, you turn your drawing into a work of art :)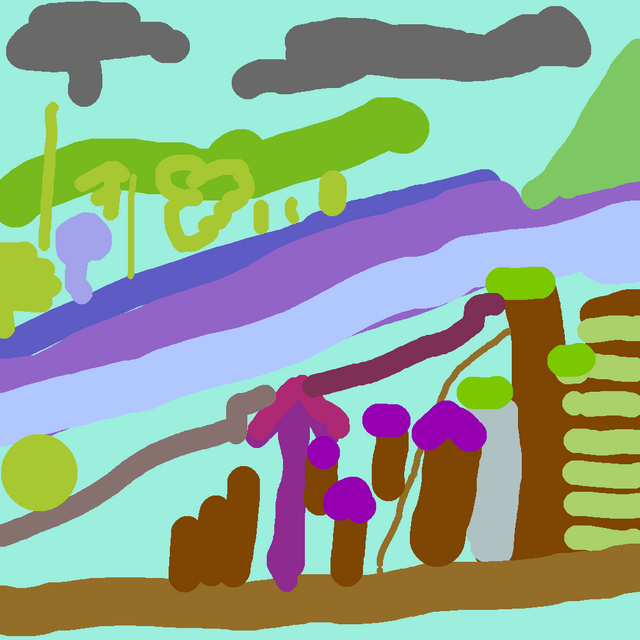 You can control this conversion process after your drawing is completed, as well as by making each addition. I feel more comfortable going step by step, so I check after almost every drawing so I don't lose control.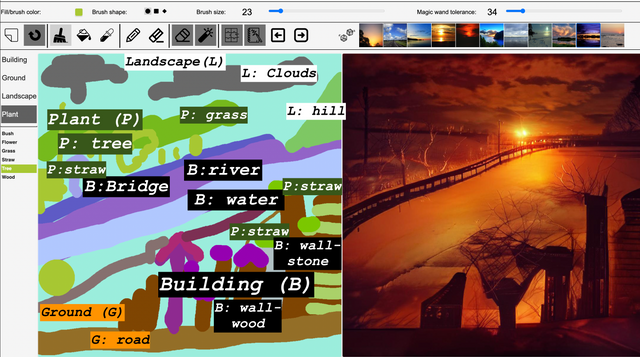 You can make the drawings you want by using the buttons such as tree, sea, sand, sky, bridge, snow and more. I wrote almost what I did in my drawing. We can also adjust the brush size and shape. There is also an undo button. I have added the effects you see in the upper right in the picture above. You can change the ambiance of our drawing by choosing the one you want. I used 3 different effects.
---

---
With my GauGAN artificial intelligence, I had the chance to travel to my creativity by having a pleasant time in my imagination with my drawing, which seems simple, and I created these photo-like pictures.
Type 1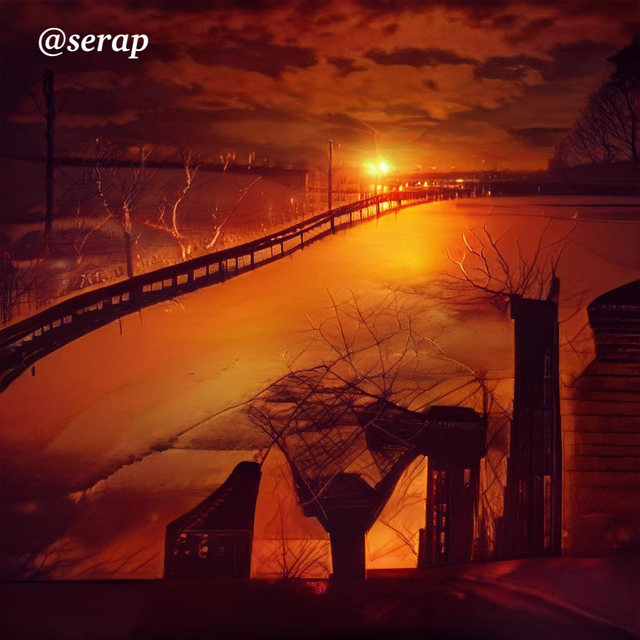 ---
Type 2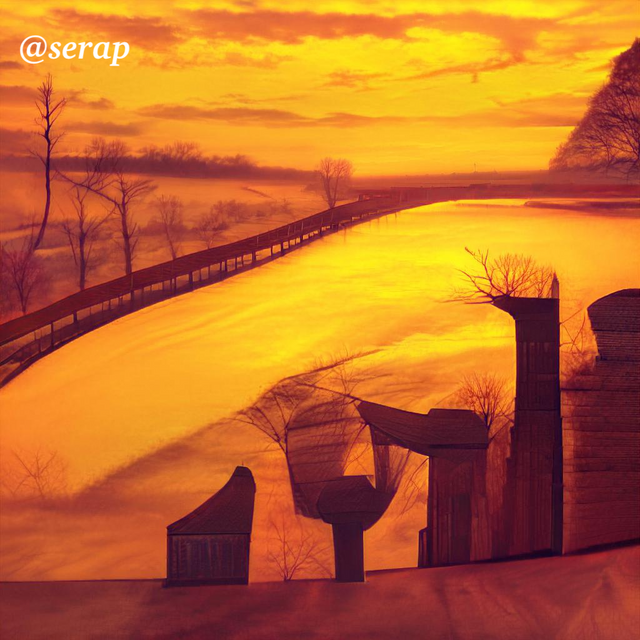 ---
Type 3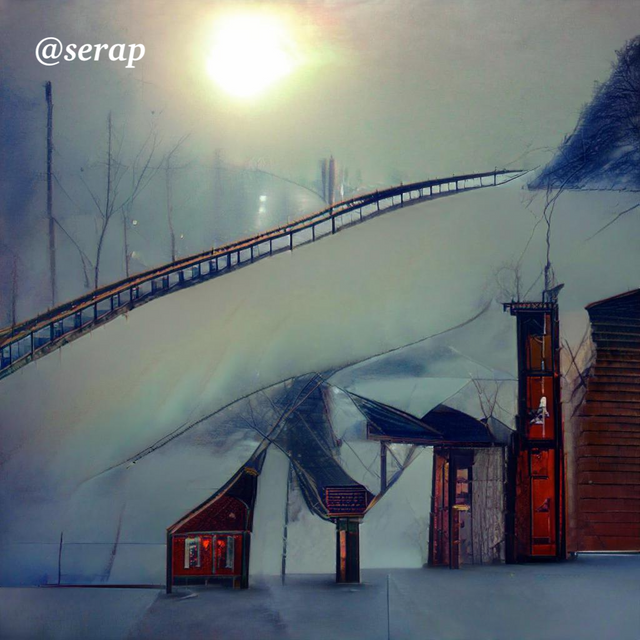 What do you think of my pictures? I would be very happy if you share your thoughts :) Come on, design and share your own work. Trust me you will enjoy it :))
Thank you for visiting my post 💜