Art Supply Store - Club100
Hi Dear Friends, I missed you all :) It was a very busy time for me for some time now. My son had an engagement ceremony. Afterward, we had a traditional holiday with my friends. Therefore, it was a busy period, so I could not spare much time for Steemit.
Now here I am with you again ;) I want to greet you with an art post. I will inform you about the painting materials and their prices.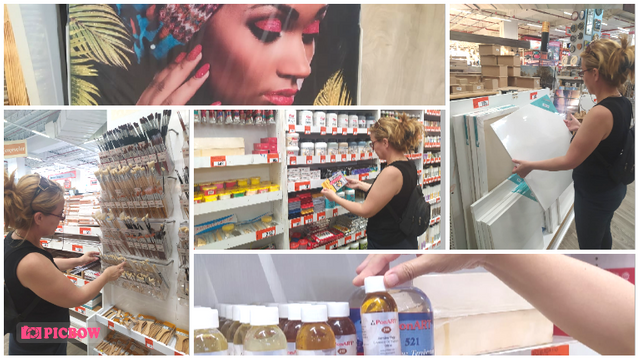 Paint brushes are quite diverse. Brushes vary according to the material used. As you know, I usually paint oil paintings on canvas so that kind of brush took my interest. In fact, similar brushes are used for acrylic paint.
Of course, people who are interested in painting generally know what materials the brushes are made of, but for those who do not know, this information can sometimes be surprising. I mean, most people are familiar with synthetic and foal bristle brushes, but boar bristle, sable bristle and ox ear bristle brushes may sound surprising.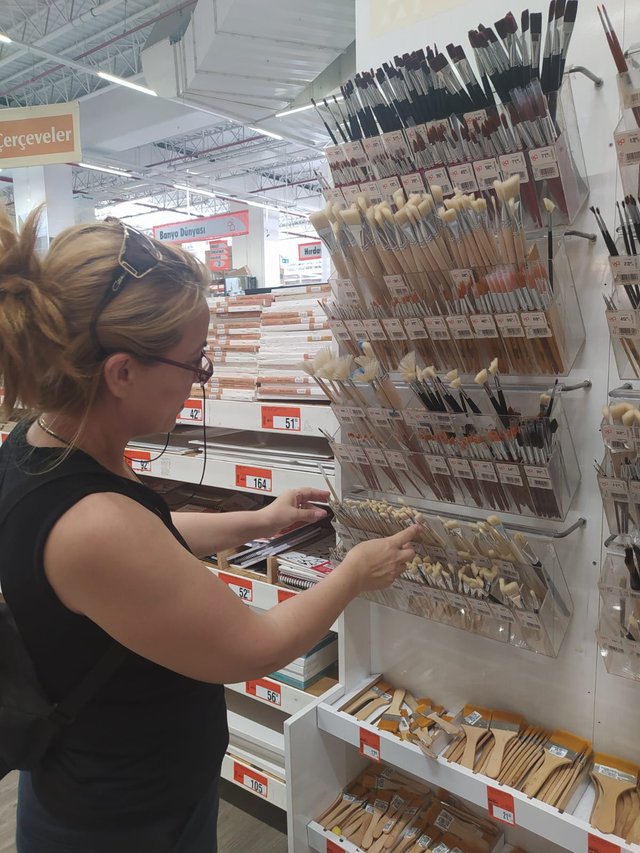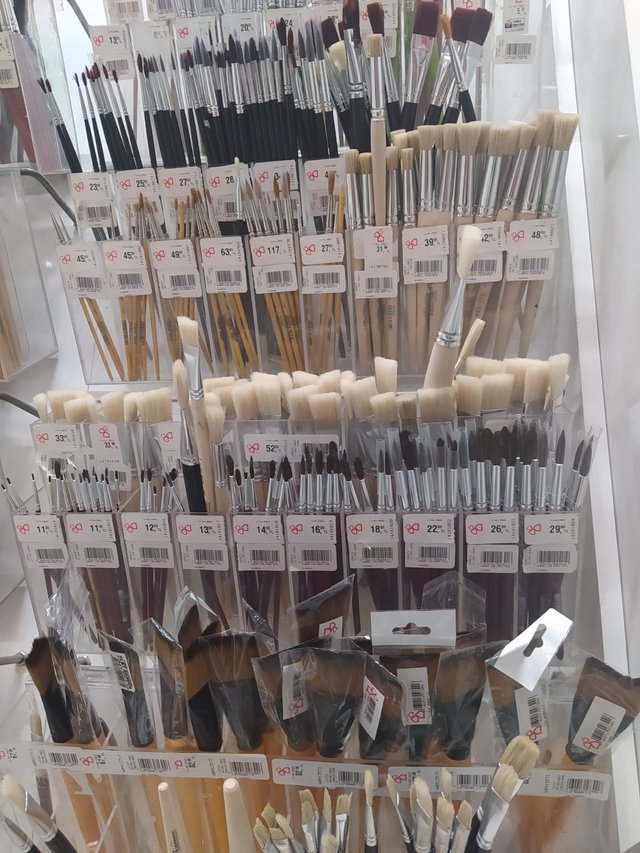 Naturally, the prices also vary according to the material. In the most basic sense, fan brush, flat cut brush, side cut brush, fine detail brush and cat tongue brushes are used. If you are interested, I can prepare a separate detailed post about art brushes :)
The fan bristle brush whose photo I have attached below costs 105 Turkish liras, that is, 23 Steem. In the information content of this brush, it is written that it is made of both synthetic and natural bristles. Flat cut brushes vary from 7 Steem to 22 Steem and fine detail brushes vary from 3.5 to 11 Steem. These are synthetic or synthetic and bristle brushes.
---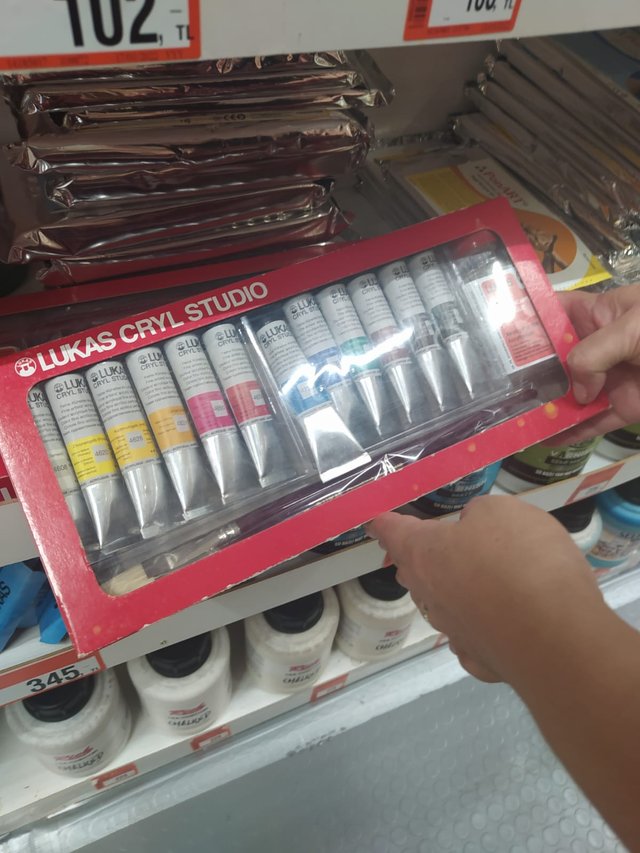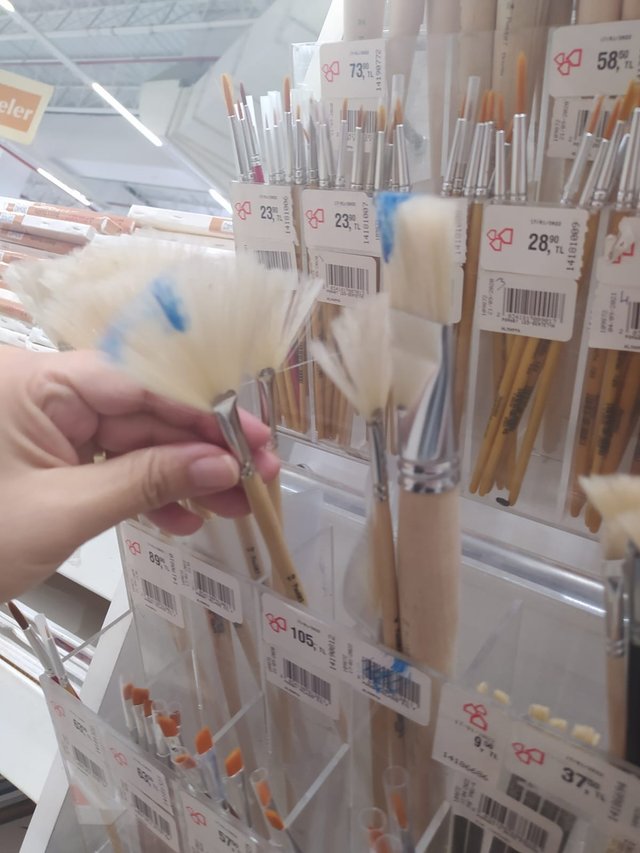 The acrylic paint set you see in my hand is 950 Turkish lira, that is, 208 Steem. Single large paint tubes are 105 TL, or 23 Steem. I always have black and white colors of large sizes. 100 ml painting oil is 51 TL or 12 Steem.
---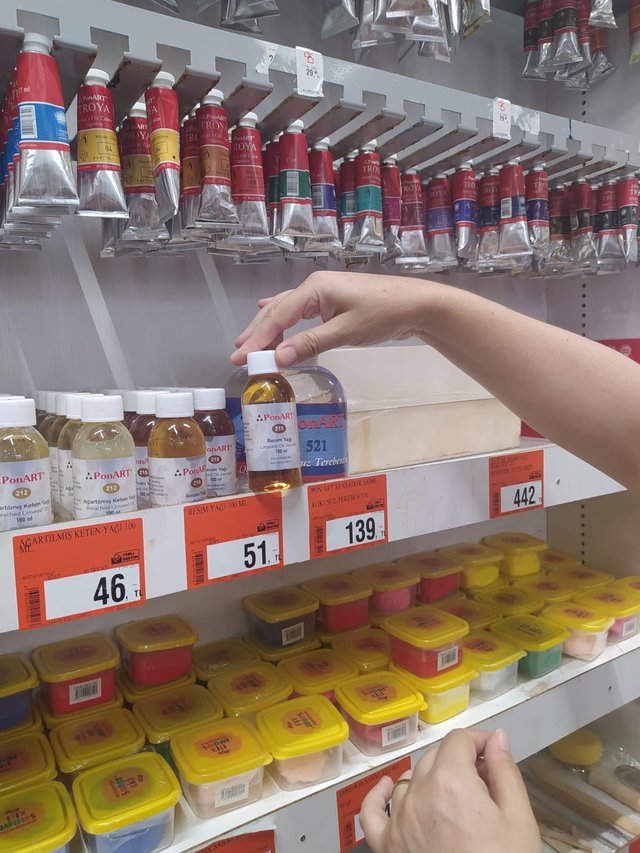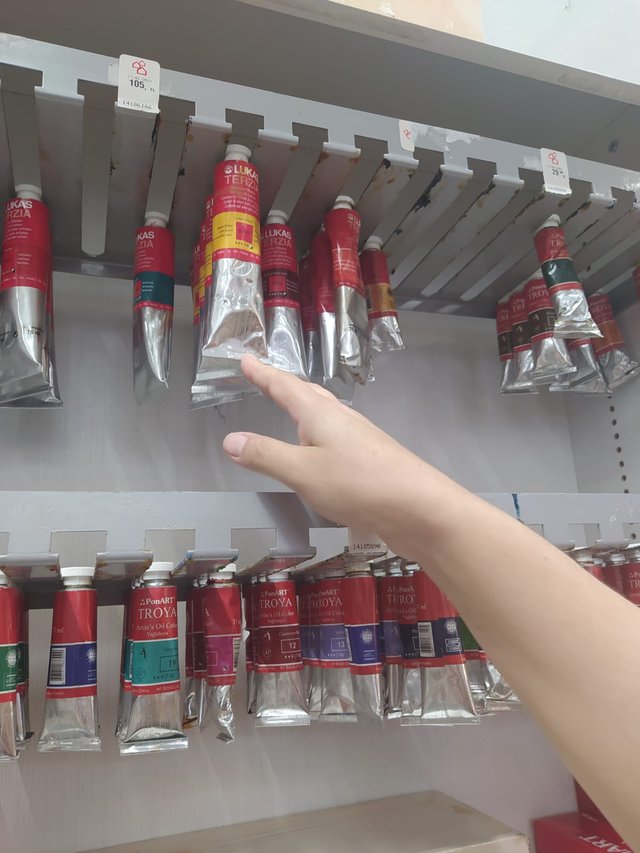 The set of 5 spatulas you see in the photo is approximately 151 TL which is 33 steem. The spatula can be used both for mixing paint and for painting. There are many varieties as you can see in the photo. If you remember, Bob Ross used to paint with a spatula. I usually use it to mix paint.
---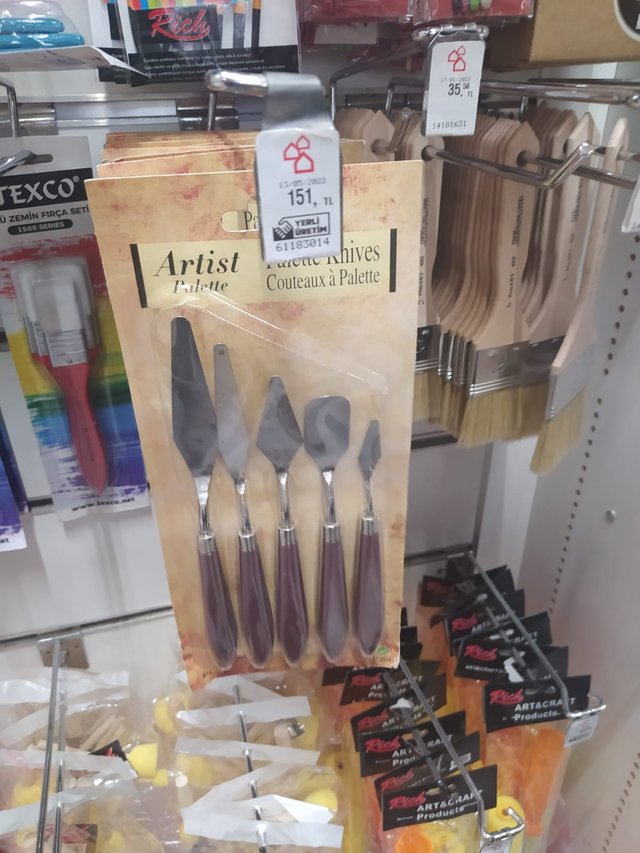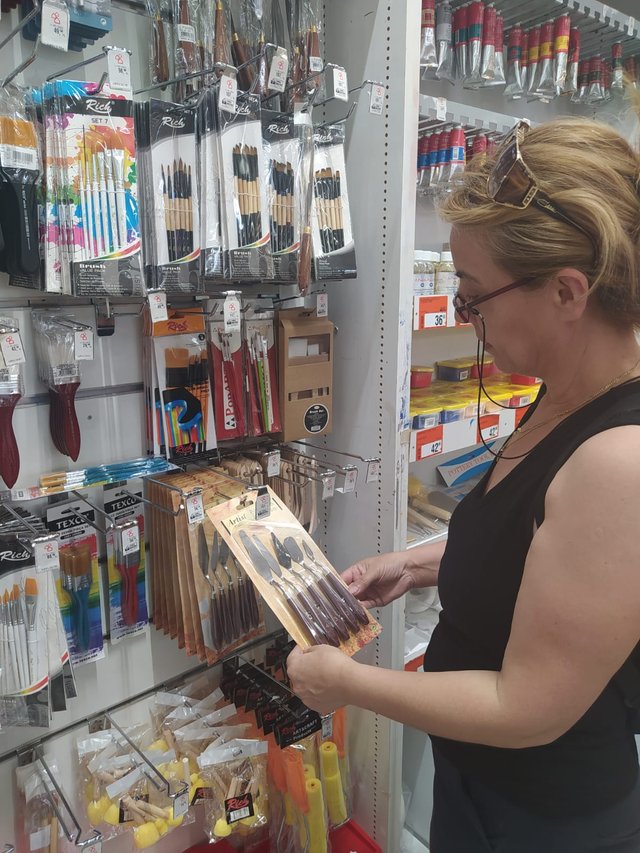 The canvas you see in the photo on the left is a press canvas and the price is about 7 Steem. It is made with pressed canvas cotton cloth and printing. I had painted on press canvas once before. The classic canvas you see in the other photo is 43 Steem. I did not buy a canvas as I have bought bulk canvas before.
---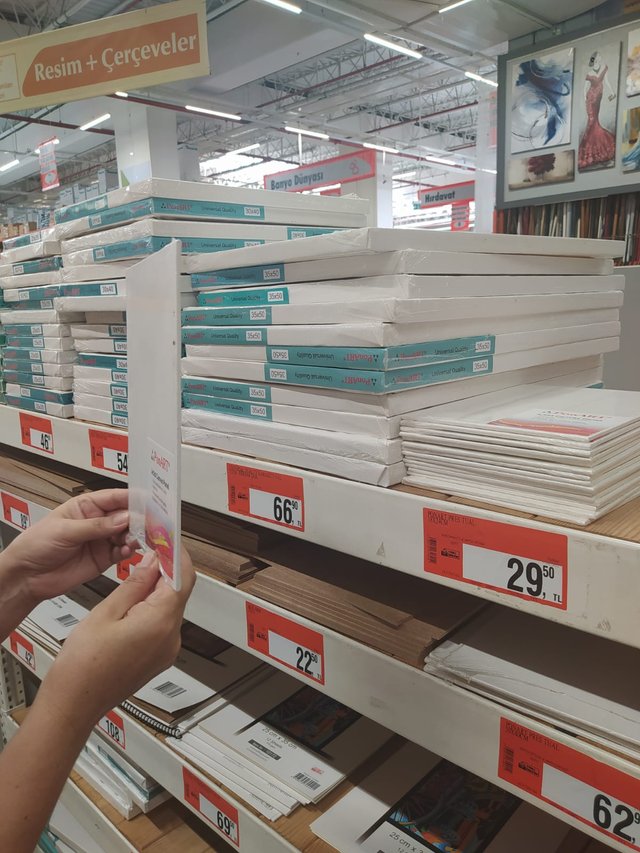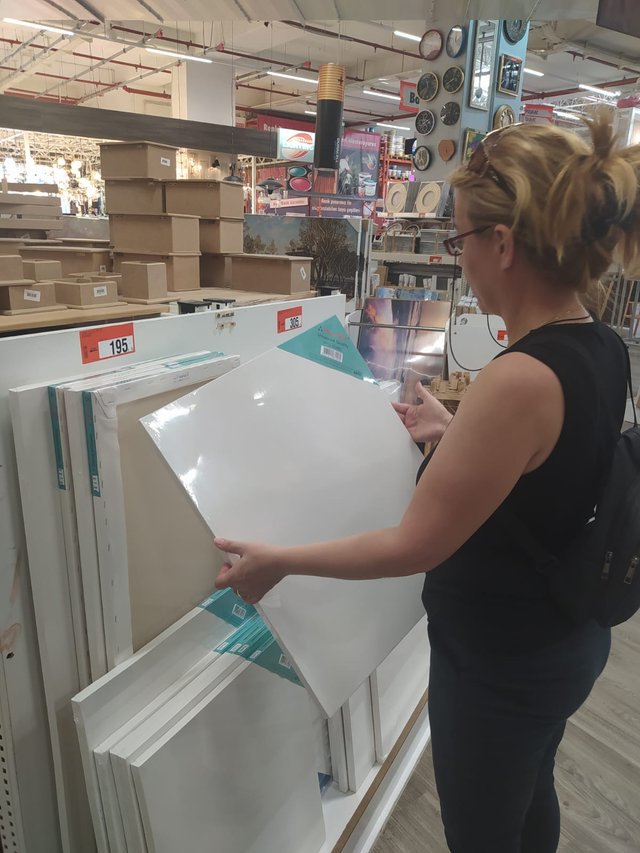 The things I pay attention to before buying paint are my experiences and blog posts. Price is also one of the factors that affect the choice of paint. In fact, we can say that the price performance ratio is important.
---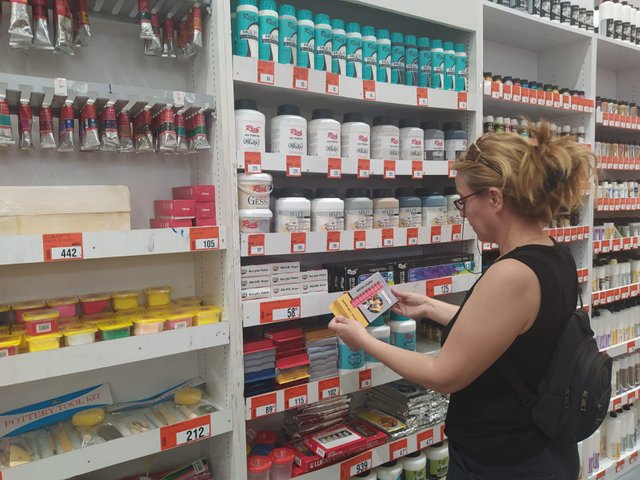 There are also pictures ready to buy and hang directly on your wall. I have added 2 of them for you. Their price is around 200 Steem. I came across many model tables in vertical and horizontal styles. Besides, maybe these kinds of paintings can inspire you to make your own painting ;)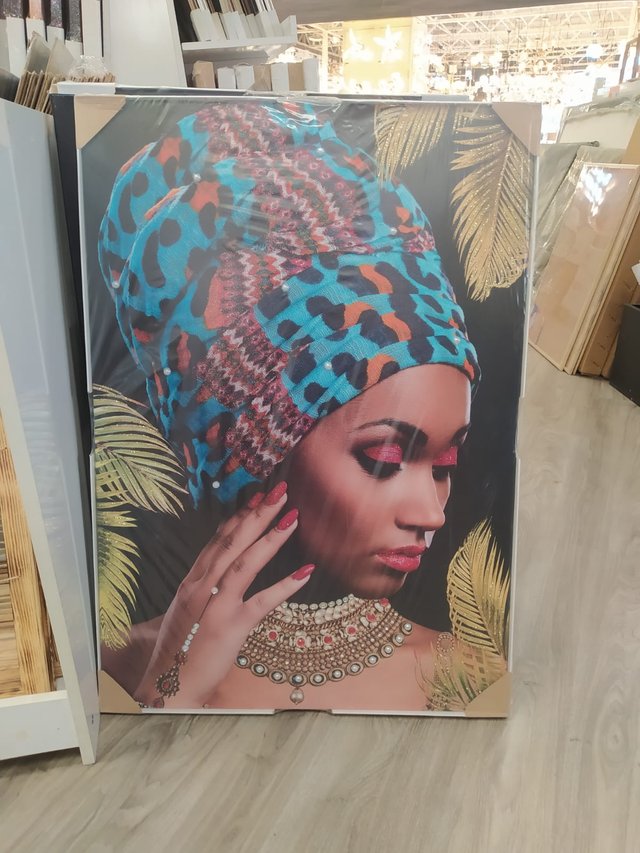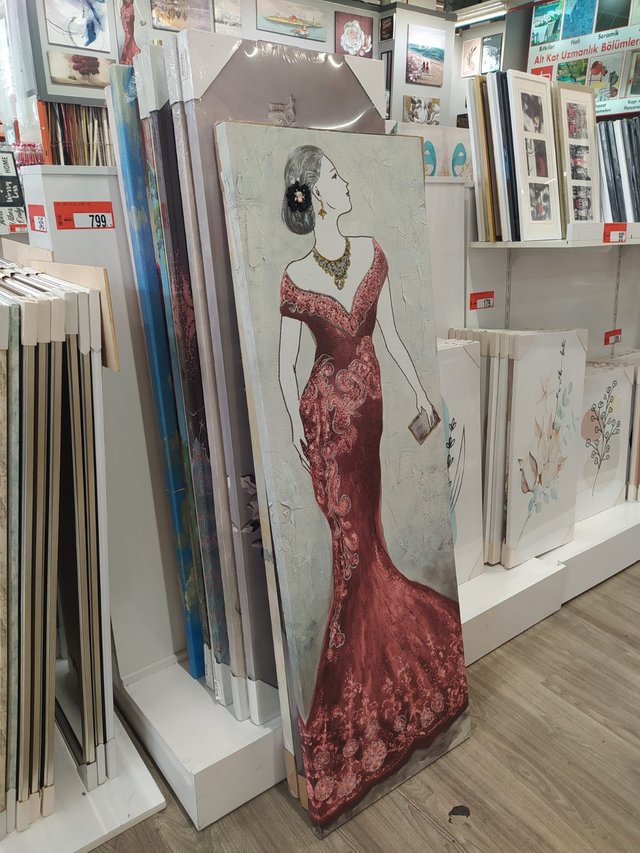 There are many pictures available in various sizes and designs for home decoration. I can spend hours in this store :) It is an enjoyable experience both shopping and a trip to an art gallery.
---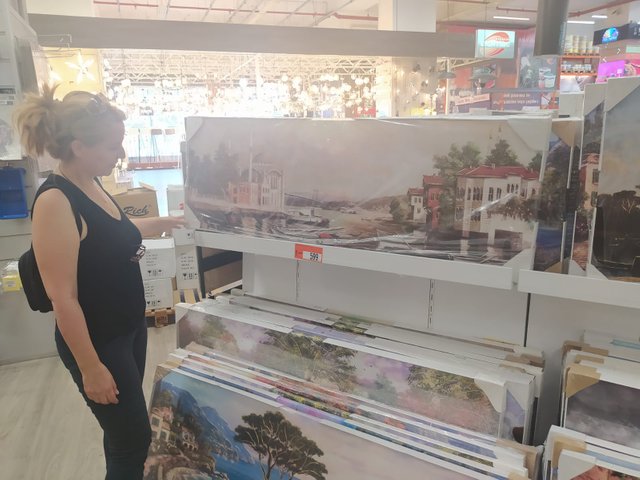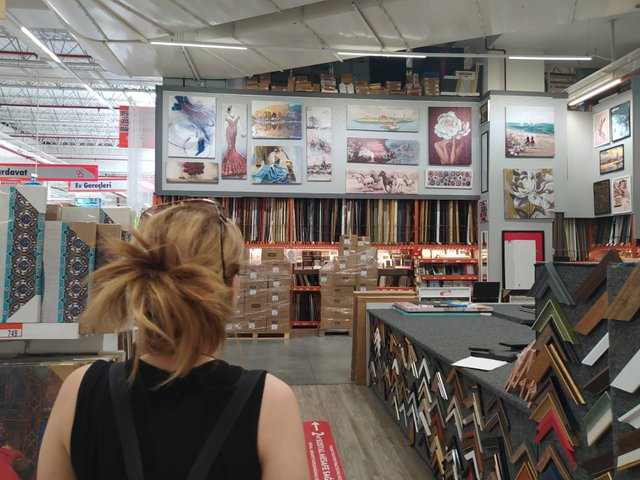 My materials are ready, I hope to see you again soon with my new paintings :))
---
Thank you for visiting my post 💜