The best 3 days of my life - Redfish Rally challenge
Hi There.....Do you know the song.....Those were the days from Mary Hopkin?
I just love that song.....Don't you.....If you don't know the song you definitely have to look it up and listen to it 😊
That's actually what our new Redfish Rally challenge is all about.....So today I am gonna tell you about the best 3 days of my life 😀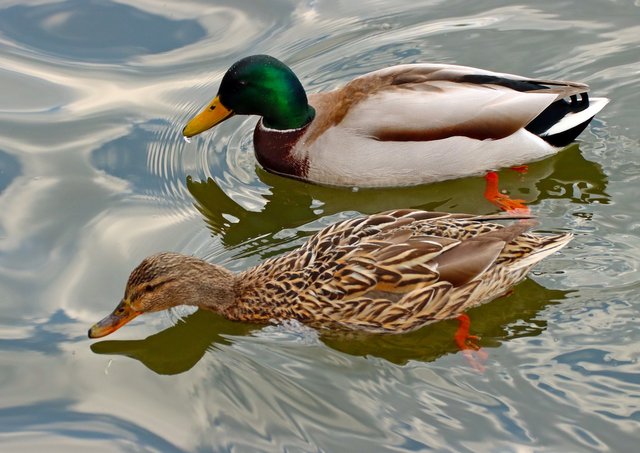 picture from https://pixabay.com/nl/users/zkrej-9506069 on Pixabay
I could use a couple more than 3 days because as some of you know I am already ancient.....That means that I have had so many great days already.....Bad ones too of course but that could be an inspiration for another blog.....Or not 😁
One day I think is one of the best days of my life was when I got married to my hubby......It has been almost 34 years now.....Ages I know some of you here haven't even been on earth that long.
Then there was the birth of my daughter in 1987 and my son in 1989.....And then last but not least 4 years ago I got my first and only granddaughter.
But although they all qualify very much as the best days of my life they are not the days I am gonna tell you about 😀
I actually wanted to tell you about 3 days at the end of September last year. I, my hubby, my daughter, son in law and granddaughter all went on a vacation together at Center Parcs 'Eemhof'.....And I can say those were one of the best 3 days of my life.
We had been there the year before and on the last day.....I don't know why but I absolutely wanted to take part in the bingo game.....And I did win a couple of things.....Toys, kitchen utensils, and a discount of 250 € provided we book again in the same park.....It was as if I knew that I was gonna win that cheque.....Although I am usually not the lucky one 😋
So we invited both our kids.....Our daughter and son in law were very happy to oblige but my son regrettably couldn't come with us on the planned date.....I so would have wanted him to be able to.....Nevertheless, I did look forward to spending more time with my granddaughter 😀
Center Parcs is one of the best when it comes to Waterparks.....So that is the first thing we went to. At that time my granddaughter was a bit more than 3 years old but already an avid lover of swimming. That's actually not really a surprise because both her dad and mom were much into swimming.....As am I and my husband 😁
Our morning started with breakfast and after that, we fed the ducks on the river behind our cottage.....Our granddaughter absolutely wanted to do that too of course but it was pretty hard for her to throw that far still.
Then we went out for a walk and to the petting zoo. It was a pretty large one and there were lots of animals.....A donkey, goats, chickens, rabbits, pigs,...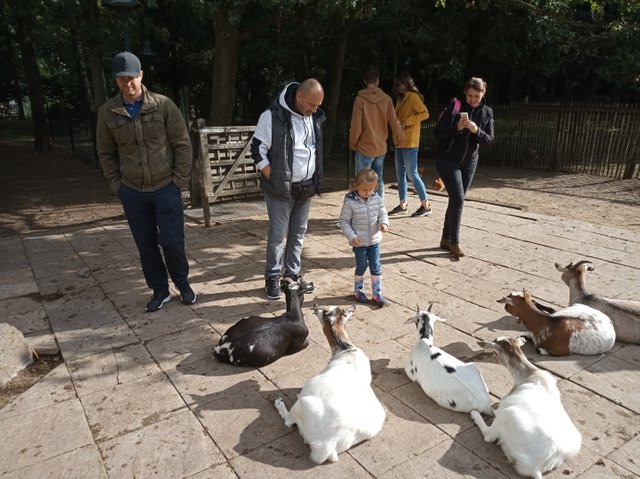 And there was a large tractor in the back too.....You can already guess that my granddaughter was keen on sitting on it 🤗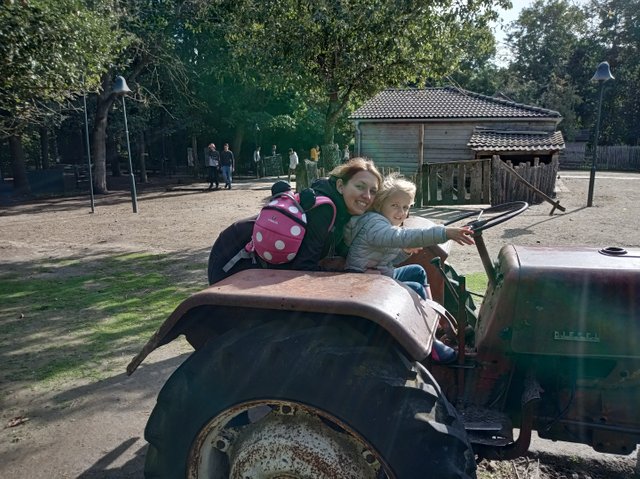 Later on, we went to the indoor playground to wait until the show started with the kids dancing afterward. There was also some kind of fairytale-like background with a throne in front of it for people to take a picture.....And so we did 😁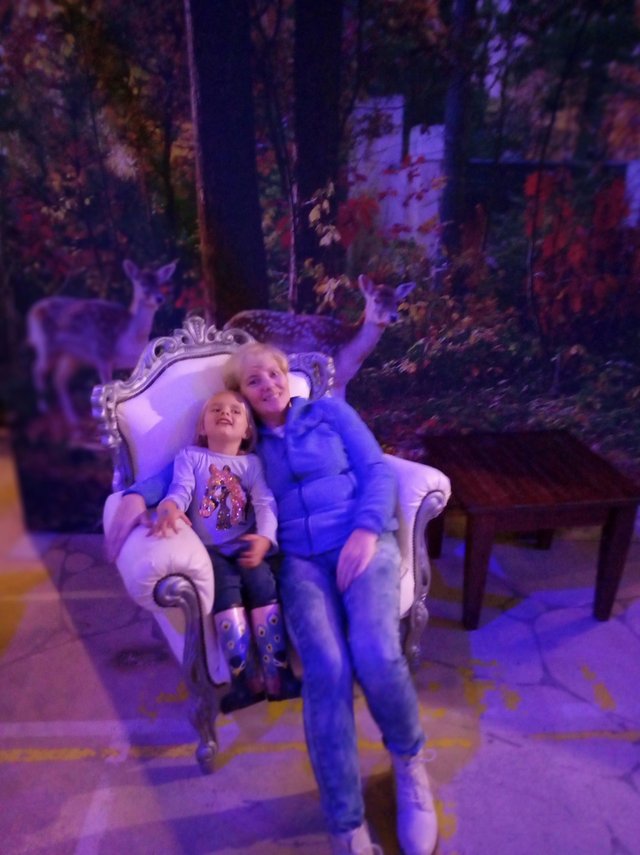 The next day we went for another swim and some shopping afterward.....And it was evening before we knew it and therefore time to go home again. But it was a magical time.....First time ever together with my daughter, son in law and granddaughter.....But definitely not the last time since we all got along perfect 😀
Hope you like my blog post.....Until next time.....Have a great day
Renata (Seadbeady)
Want to be on my blog next time ?? Want me to review your product?? Just send me an email😊