Freewrite The Corona
Hi There.....Would you like to hear another story of mine?
I made my first free-write story a few weeks ago and @xpilar inspired me to make one again with another of his amazing creations. No, he doesn't make objects.....not like a needleworker makes a piece of clothing or when I make a piece of jewelry.....He makes very creative pictures.....Like the one you can see below 😊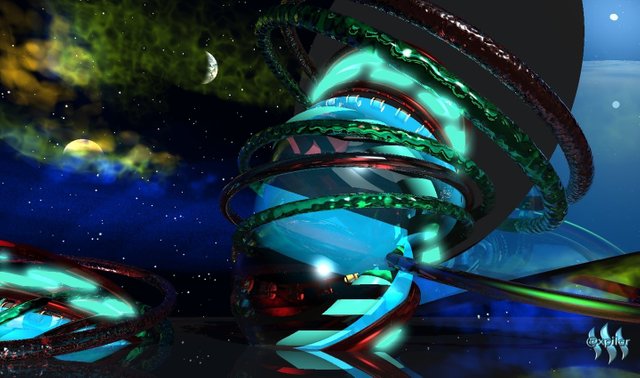 picture by @xpilar
So here is the story that came to mind when I saw the picture above 😊
"The world is going crazy," Peter said angrily "There is no more milk left in the supermarket and people are fighting for silly things like toilet paper now". "Haha" Renata laughed "You are such a joker.
"I have never been more serious in my life woman" Peter responded. Renata stood before him and looked him real deep in the eyes trying to see if he was serious or not. Peter smiled briefly, he just couldn't help smiling when she looked at him in this way.
"I knew it" Renata laughed "You are such a funny man." "No, honestly I really am not joking" and he looked at her very seriously. "Really? What happened then?" she asked.
"The stupid Corona" Peter was obviously very upset "That's what's happening," he said, "People are starting to stock up." "Holy shit" she turned and looked at him with wide terrified eyes "Is it really happening. Tell me that it's not true."
They both looked at each other concerned. "I haven't looked at the news today," Renata said, "Did you?" "No, I haven't either" he replied.
So they turned on the television. "Oh my, It is true," Renata said with a line of sweat forming on her forehead. "The light of the world is being strung up in a giant red and green rope," Peter said, "That's it that's the Corona." "Yes" she answered "Soon there will be nothing left but the moon and the stars"
That's my story based on the picture above 😋
Hope you like my blog post.....Until next time.....Have a great day
Renata (Seadbeady)
Want to be on my blog next time ?? Want me to review your product?? Just send me a message 😊