Orange Shells.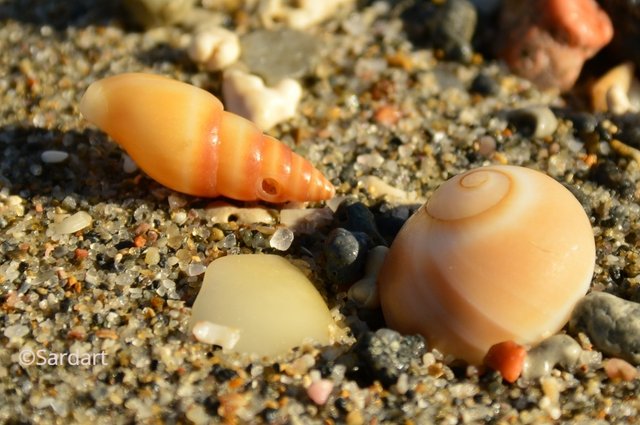 A warm morning I go to the sea of my city, on the beautiful beach of my city, for a walk and small shells by the sea attract my attention.
Transported by the waves of the sea are many, of different shapes and colors and I propose these two that dominate in the sand for their lively and bright orange color.
In summer it is not easy to see so many.
Taking pictures with a macro was inevitable!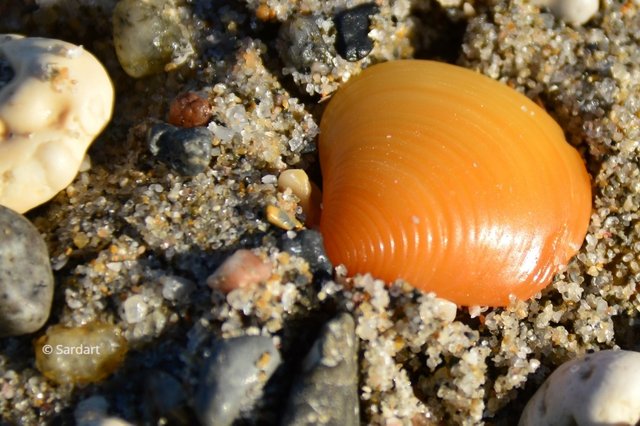 At a close observation these small masterpieces of nature appear really beautiful. It is no coincidence that artists and architects were inspired by the geometry of shells for their masterpieces.
I do not know shells but I am sure that their study can give great satisfaction. The grains of sand, also under the magnifying glass of the macro and hit by the intense light of the sun, appear to us like so many small precious stones.
Beauty is in small things and is around us.
Just stop and watch it ...
I Use Nikon D 3200