My peacful adventure - Let the nature of Mount Tara speak
Winter is a strange season. It's always gloomy, and cold and everything is kind of asleep, but at the same time it's a lot of fun and adventure. My winter was just like that, fun and full of adventure. I live in the small town of Smederevo and this year there was no white blanket, on the contrary, most of the winter was sunny and warm, by warm I mean about 15 degrees, which is really strange for this time of year, usually, there is a lot of snow and cars that often get stuck. But this year the weather decided to surprise us, and I liked it, I love warm weather.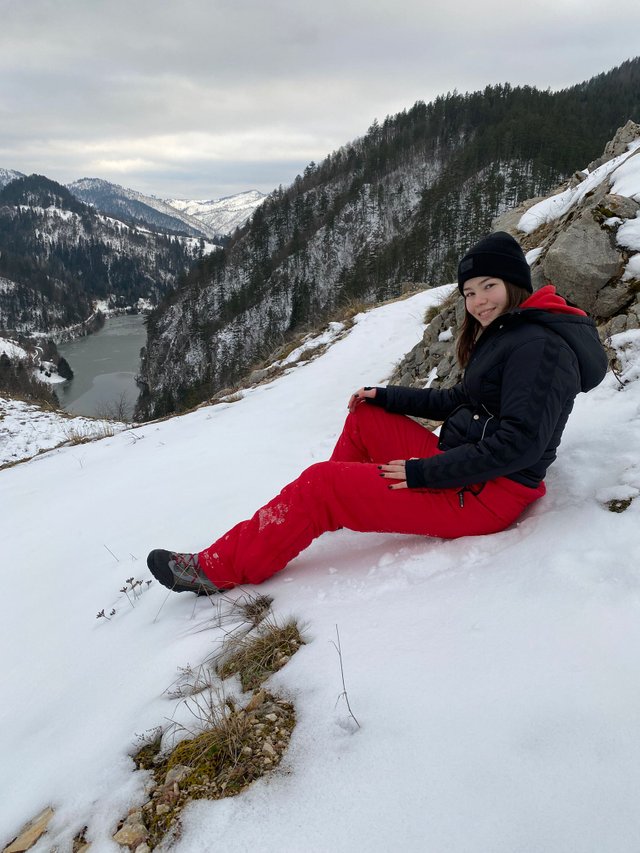 So what am I doing on a mountain that is full of snow and ice, it is always cold and gloomy. I can tell you that I miss the snow, you don't know you're going to miss something until you lose it. This year I didn't see a single snowflake, so my cousin invited me to go with her to the mountain. I accepted very gladly and without thinking said I was going.
I never regretted it, I enjoyed every moment. This year I also learned to ski, I visited almost the entire Tara mountain. My uncle, who I stayed with, has apartments on Tara and it was amazing.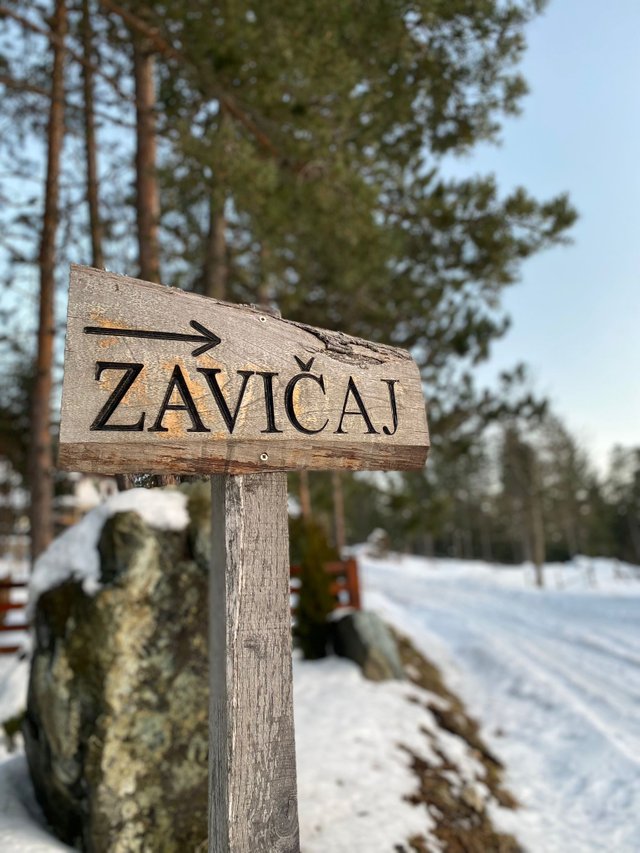 Uncle has very nice apartments. There are several smaller houses that are done in retro style. He arranged everything nicely, you feel cozy and warm. He placed the cottages in a very beautiful and peaceful place, that place is called Zaovine, right below it is Zaovine Lake, which is incredible. Uncle has a kayak and during the spring and summer he likes to sail on that lake, and sometimes he swims.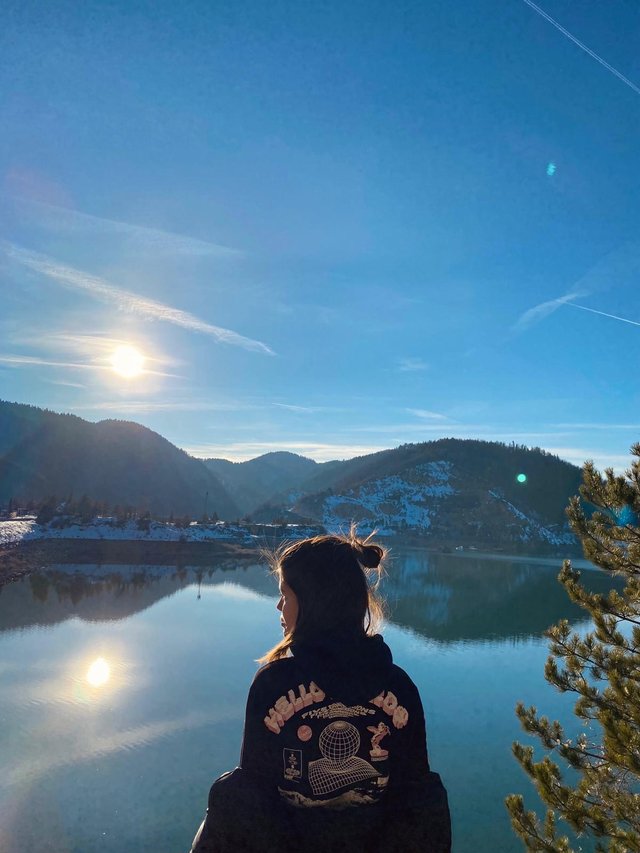 As I said, the lake is amazing, I went to the lake often and enjoyed every moment. It's an amazing feeling when I sit by the water and hear the water bubbling, listening to the forest whispering in my ear, and the sun trying to warm me. The nature on the mountain is amazing and the air makes you forget about all your problems and gives you the feeling that you are about to fly.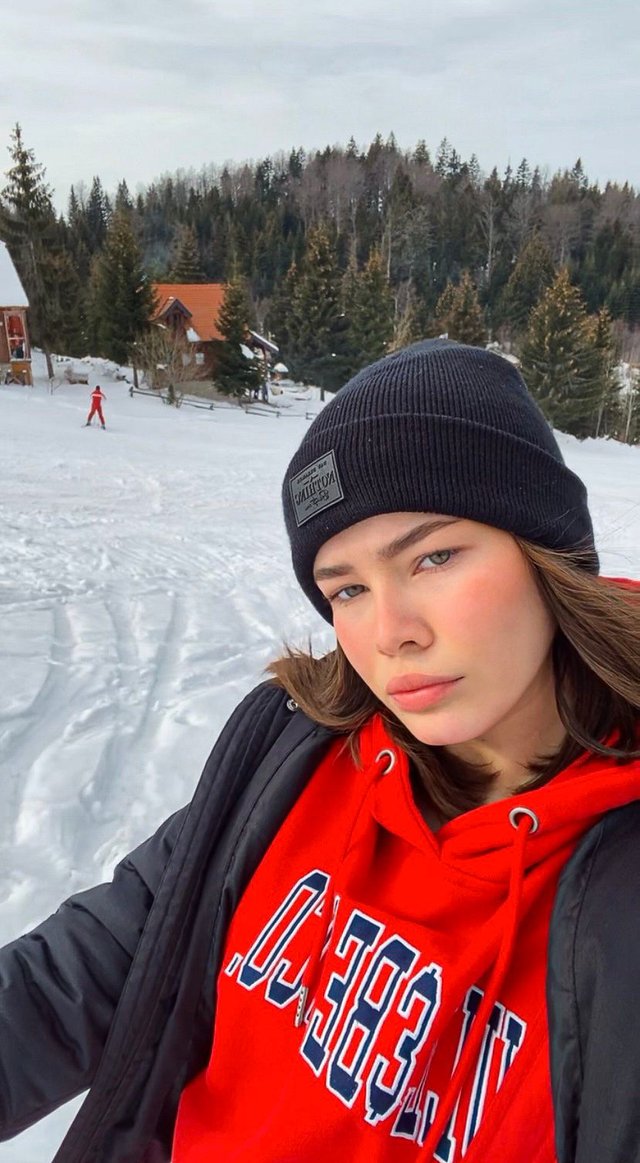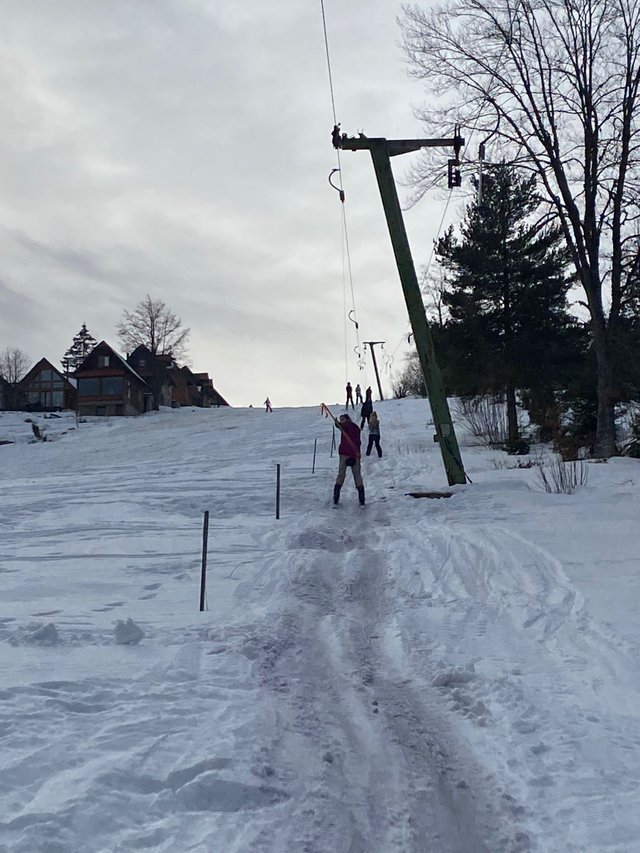 I didn't just enjoy the sound of nature and clean air, I did something very interesting. I learned to ski and I think it became my favorite sport. The adrenaline and enjoyment I felt then, I think only skiing can give me that. I didn't get off my skis and I don't know what had to happen than to get off my skis. The forest around me, I descend the mountain as the wind plays with my hair. At that moment I was very happy when I look at the photos of me on skis, I would like to go back there even though I came to my city a few days ago :D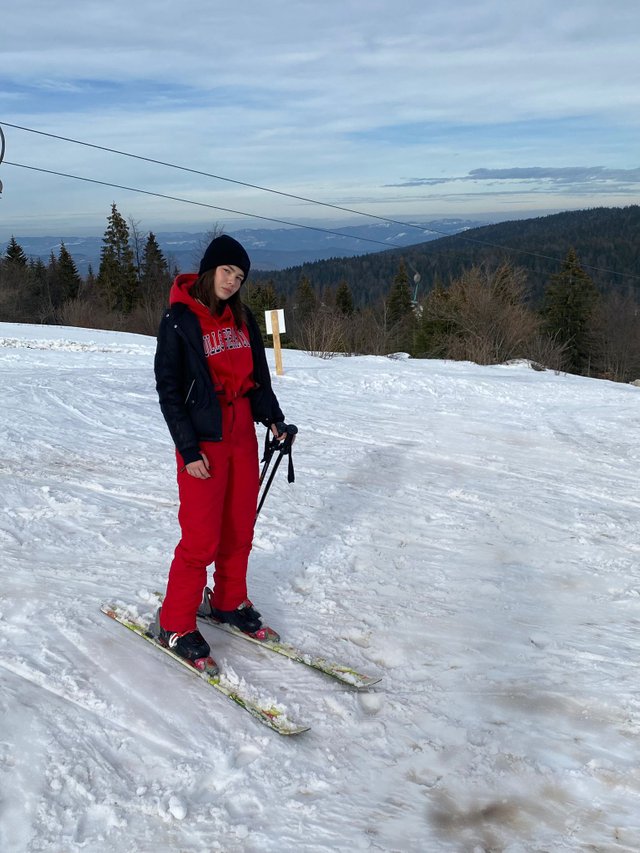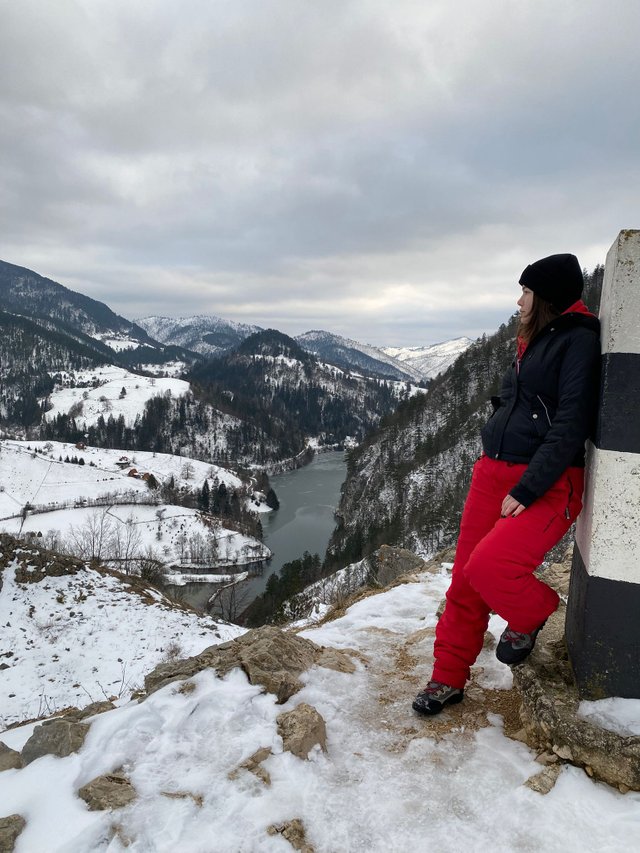 I think winter has become my favorite season. I walked through the magical nature of Mount Tara, skied through its beautiful forests and enjoyed the incredible lake. I enjoyed the view the most while walking. When I reach a viewpoint, I stand and don't want to move, I don't feel the cold, I enjoy the view that stretches across the mountain, the trees playing with the snow, the wind caressing me, I could stand and look for hours. Nature is really magical and gives us peace, as if it is talking to us, I am silent and I feel like I am talking to the mountain.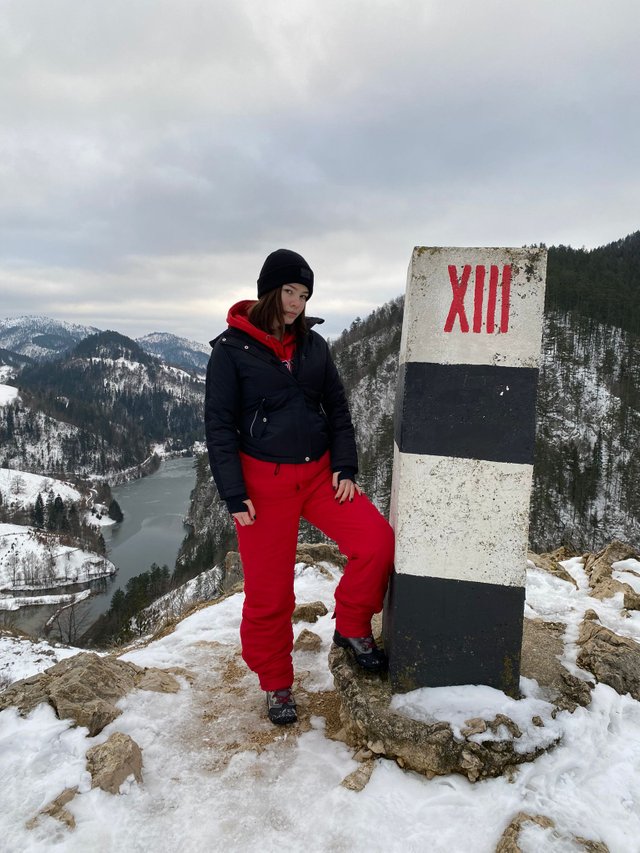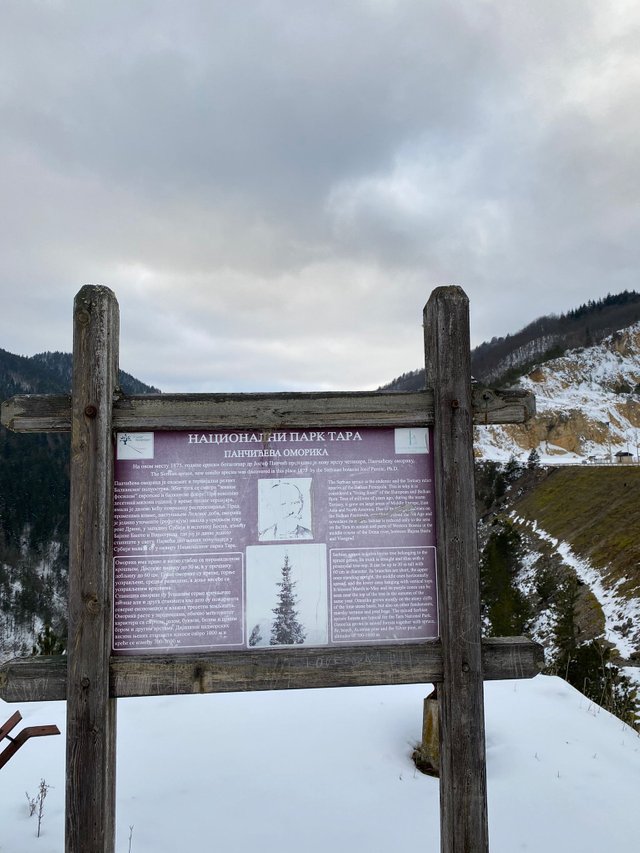 Mount Tara is one of the most beautiful mountains in Serbia, located in the west of the country between the Drina and Rača rivers. This mountain is part of the Tara National Park and is known for its pristine forests, crystal clear rivers and lakes, and beautiful viewpoints.
Mount Tara is known for its diversity and rich flora and fauna. There are over 1,000 plant species on it, some of which are rare and endemic. The forests on Tara are rich in fir, spruce, and beech, and the animal world abounds with different species of birds, mammals, and fish.
Mount Tara is also a popular destination for recreationists and nature lovers. There are numerous hiking, biking, and walking trails on it, as well as many viewpoints from which you can enjoy a wonderful view of the surroundings. There are also several lakes and rivers suitable for fishing on Tara.
One of the most famous attractions on Tara is the Banjska Stena, a huge natural window located at a height of about 1,100 meters and offering a spectacular view of the Drina river canyon. Also, there are many monasteries and churches on Tara, which bear witness to the rich cultural heritage of this region.
In short, Mount Tara is a real gem of nature that offers an unforgettable experience to everyone who wants to get away from city life and enjoy untouched nature and beautiful scenery.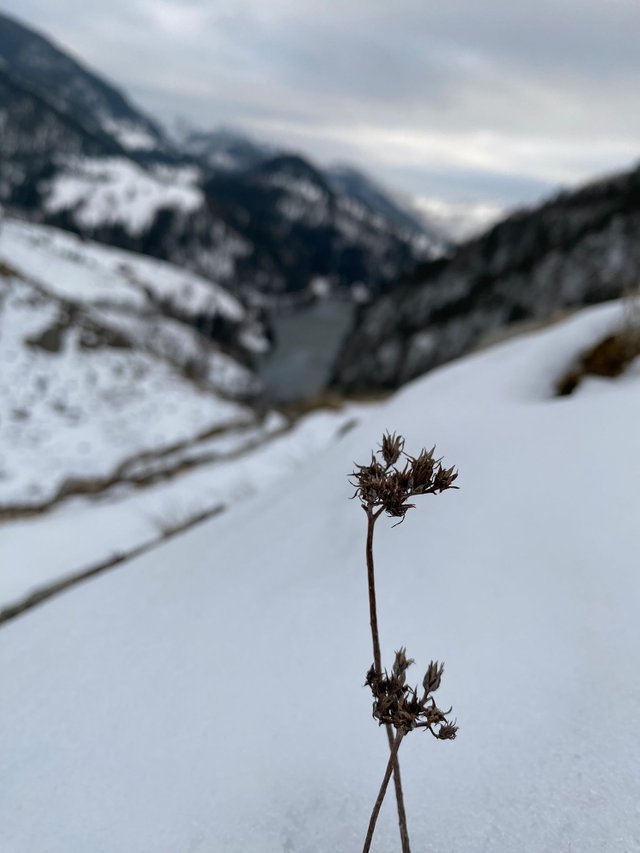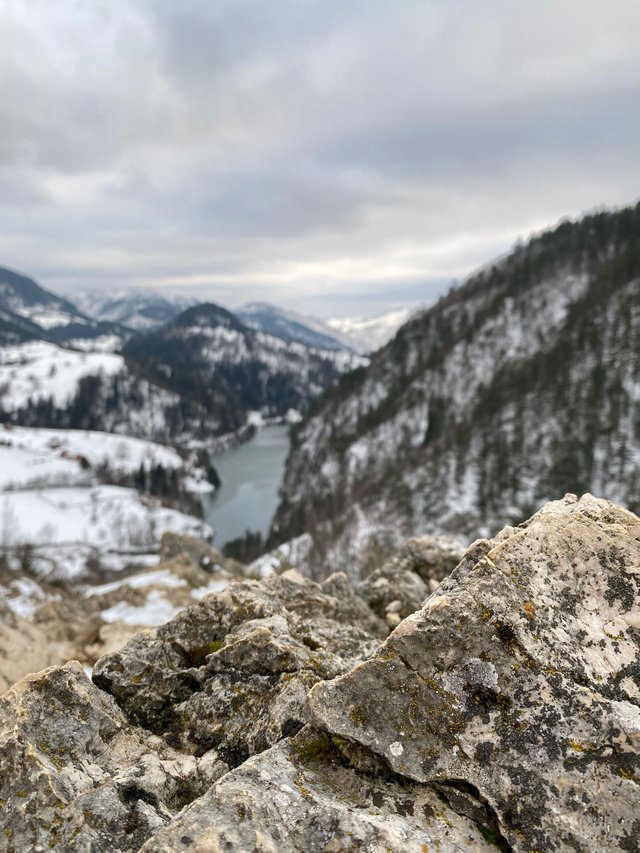 As always, I asked the internet for help, because I would like to tell you more about this mountain. And the herbs are really amazing, I've never had more beautiful teas. Whenever I go to Tara on the way back, we take tea so we can have it at home. This is not the first time I went to Tara, I go there often, but this is the first time I went alone, and it was amazing. I like to go with my family, but this time I was alone with my uncle and aunt, I don't see them often because they are in Tara, they have to be there because of the apartment, and I really enjoyed spending some time with them.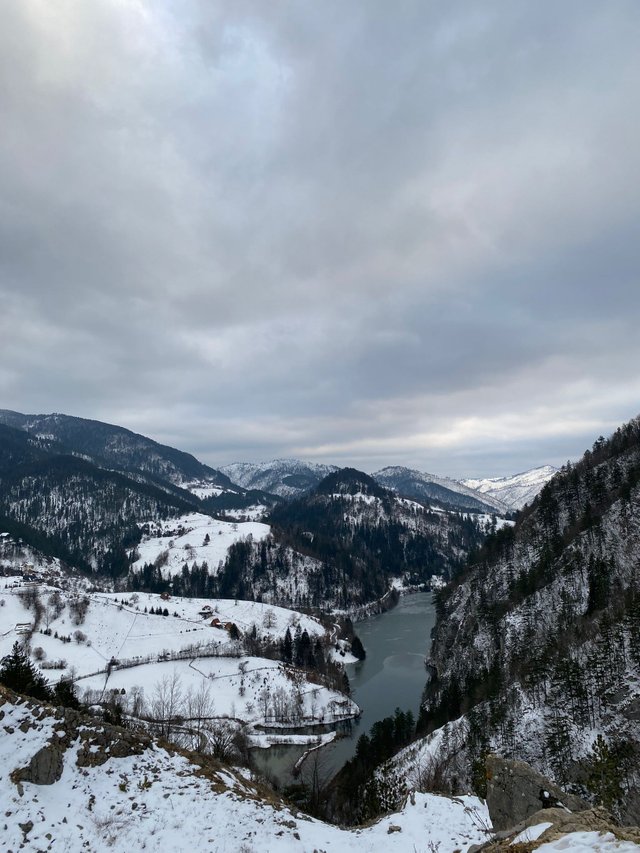 Wooden church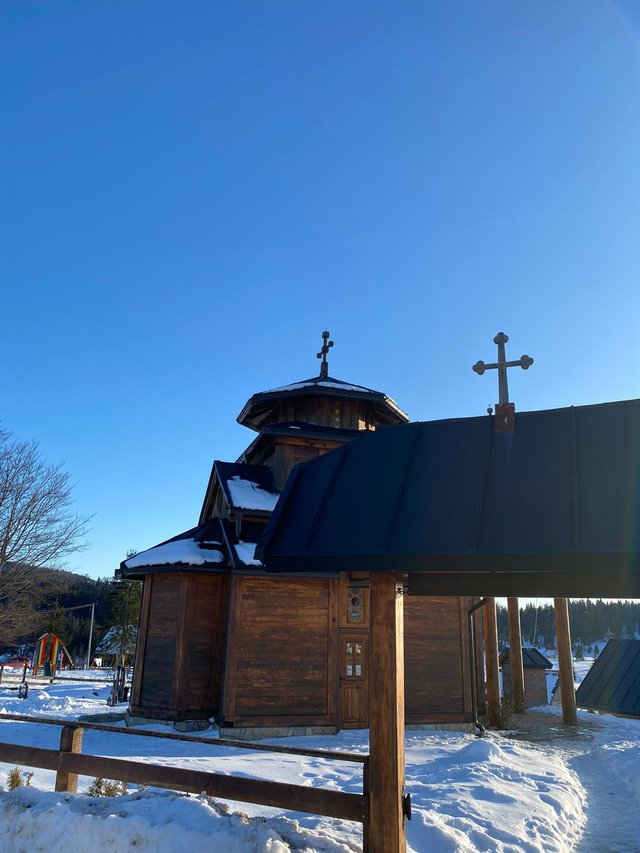 A magical church, right? It is nearby and beautiful. It has no history because it was built in 2012 for the holy emperor Lazarus. I enjoyed looking at the church. And if you ever come to Serbia and plan a vacation, you must go to Mount Tara. It doesn't have to be winter, it's always beautiful there and you will enjoy it at every moment :D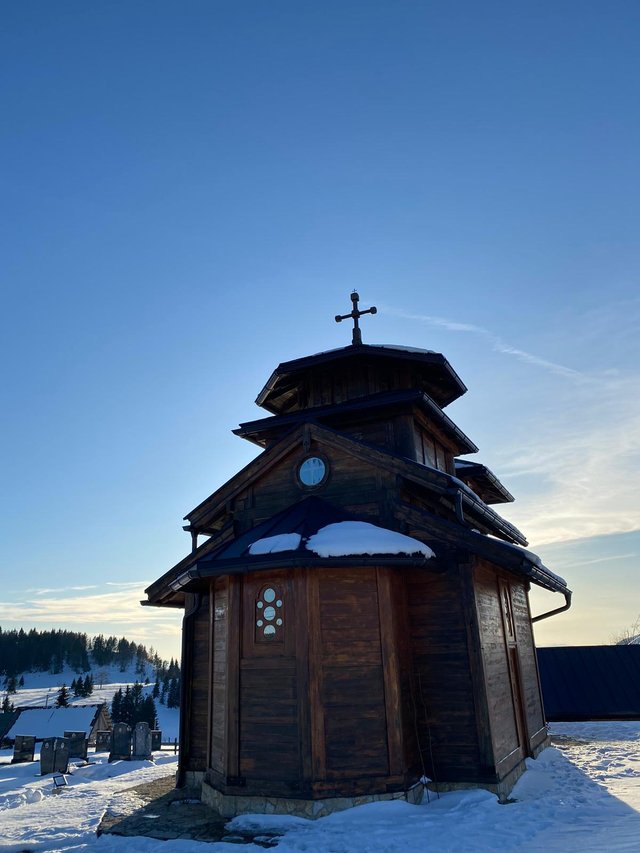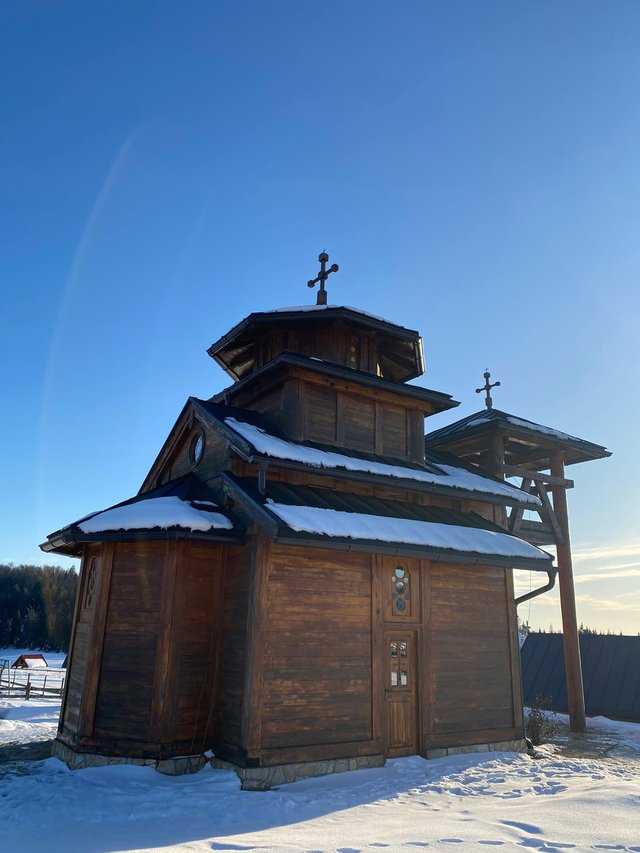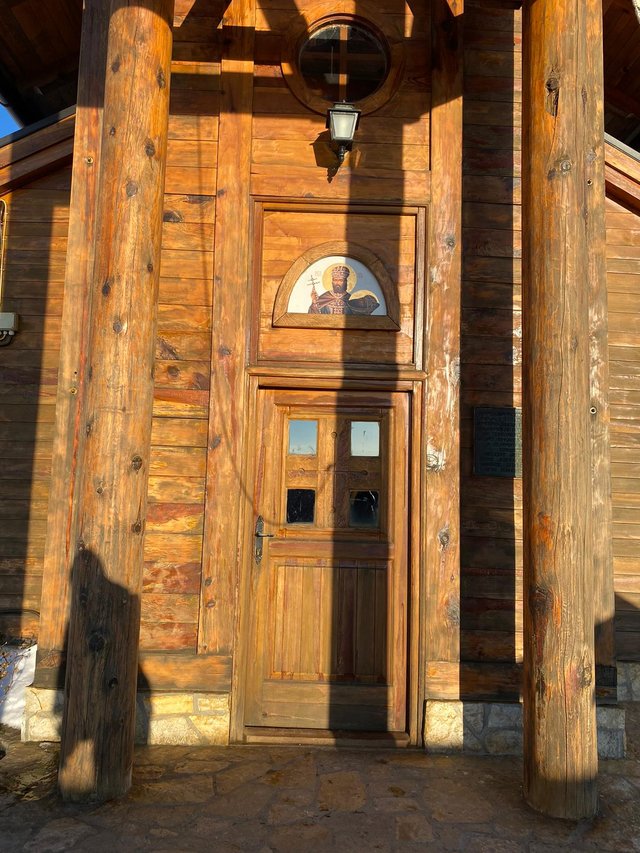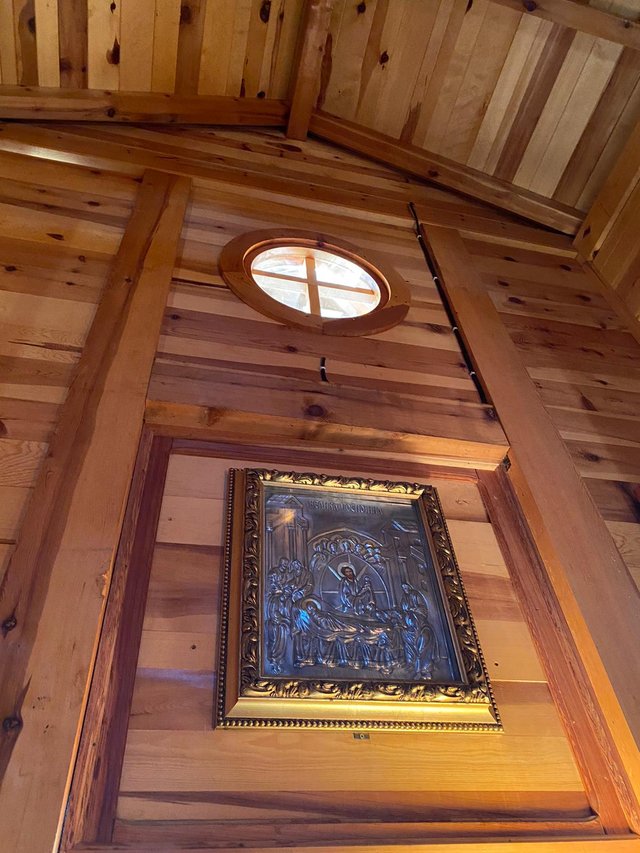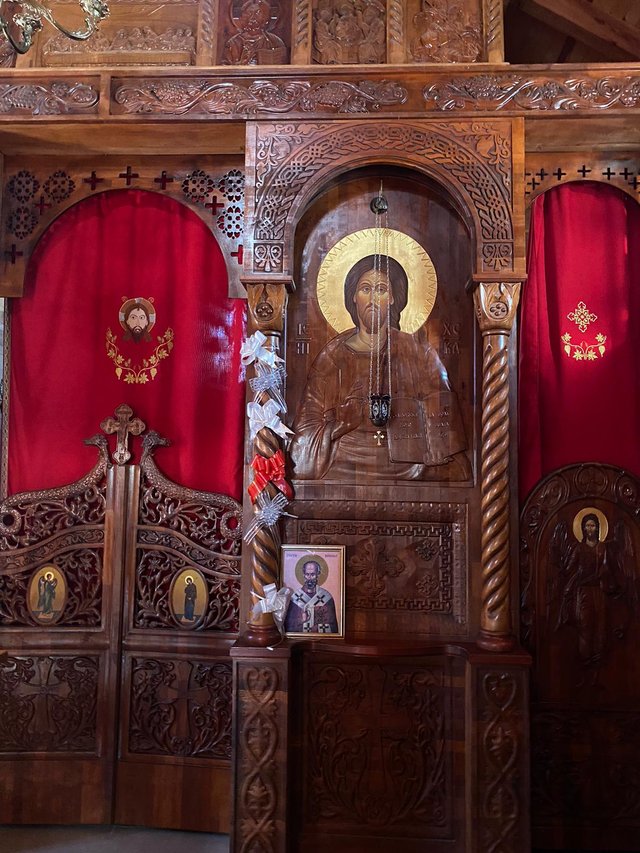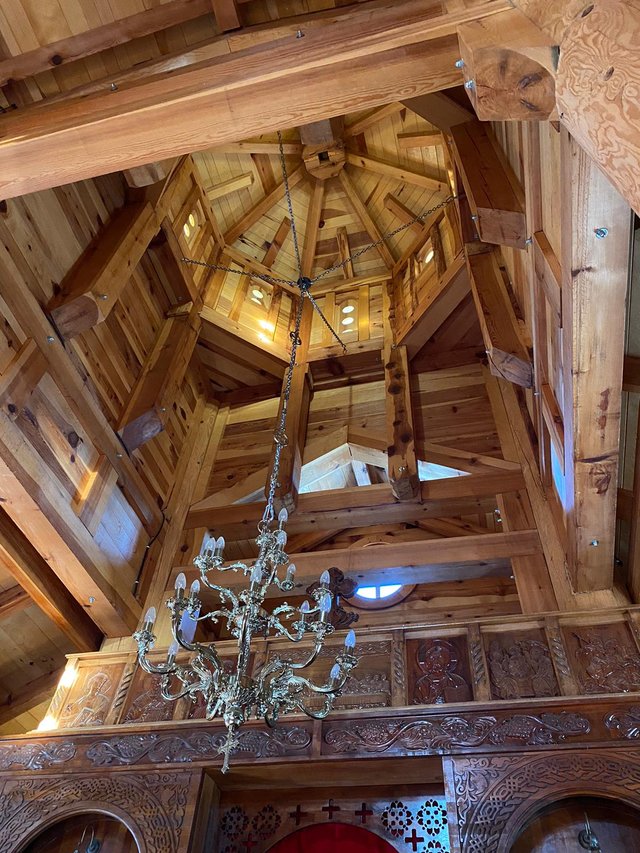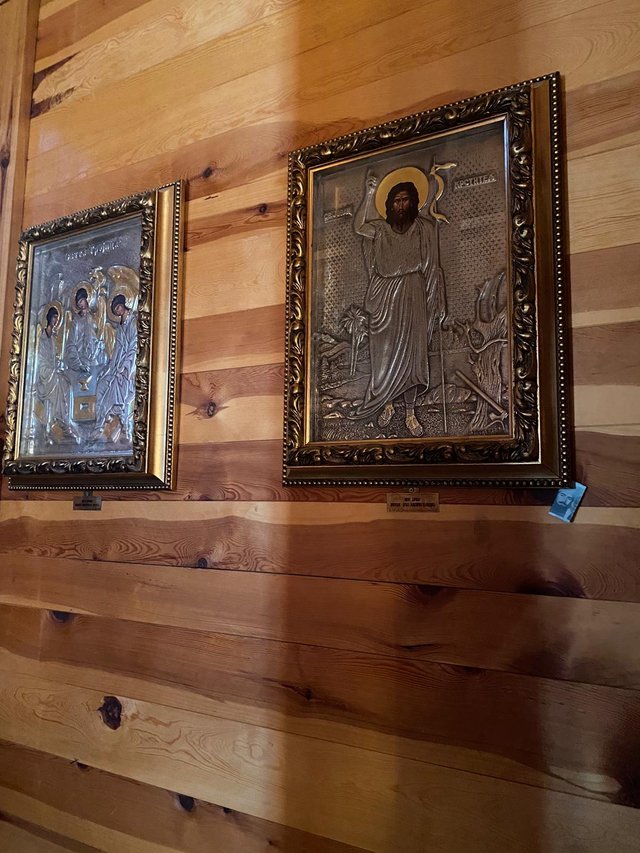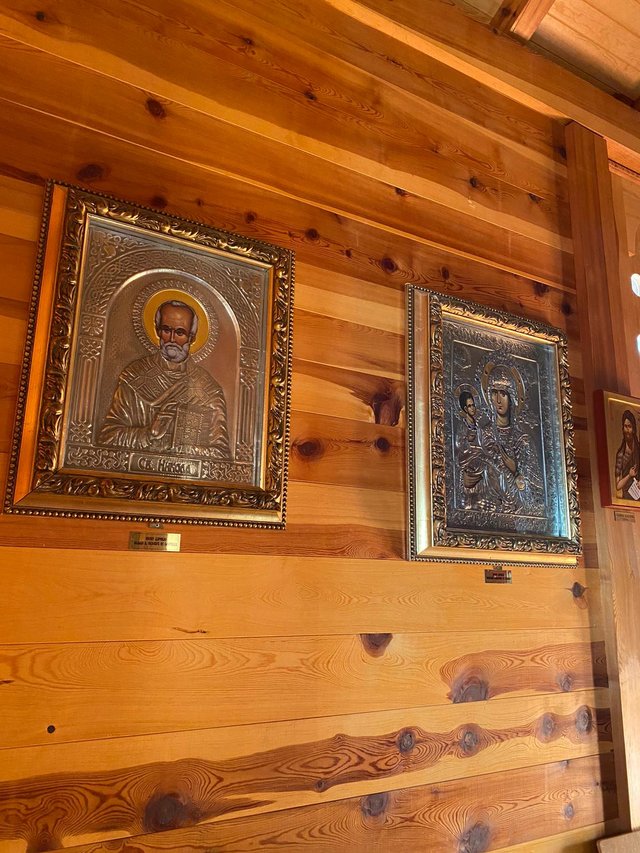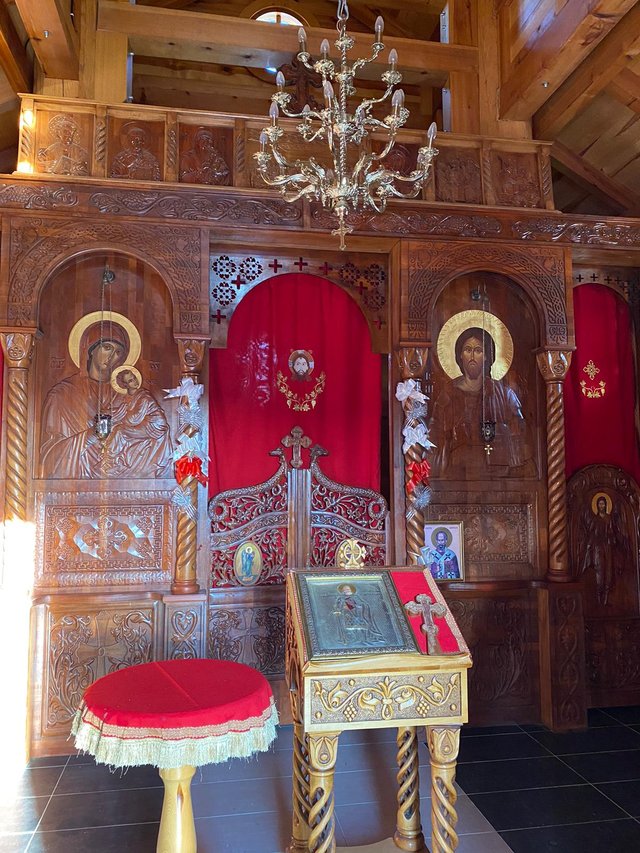 I hope you enjoyed this post. I enjoyed making it and sharing it with you fulfills me in a way. Greetings until the next post. I wish you a lot of love and happiness, Sara.
𝓦𝓲𝓽𝓱 𝓵𝓸𝓿𝓮, 𝓢𝓪𝓻𝓪𝓱❤️