Before the sun rises – Diary April 16 – 2021
Welcome. I'm starting this new project today, of photographing 1001 sunrises...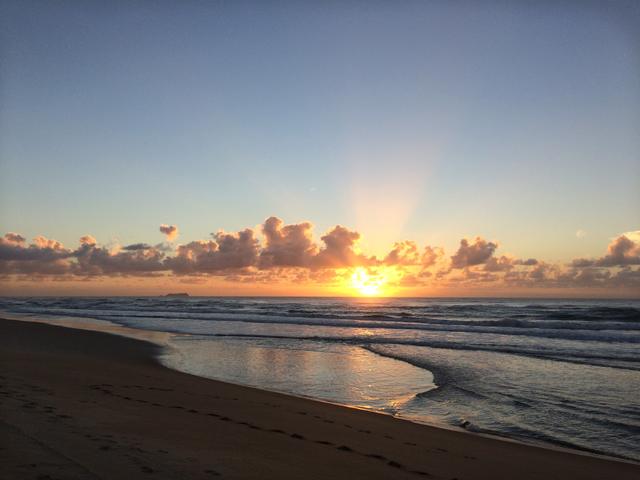 click on the images to enlarge
I live on a dead-end street. It has no exit for cars, nor does it give access to other streets, but at the end, there is a trail that leads to the beach passing through a wildlife conservation area.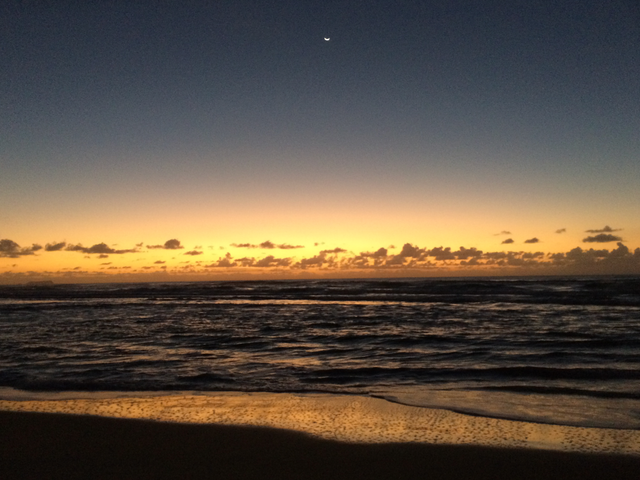 In this first sequence, at 6 o'clock sharp, we can see the first lights and a string of moon in the sky, right above where the star king will emerge.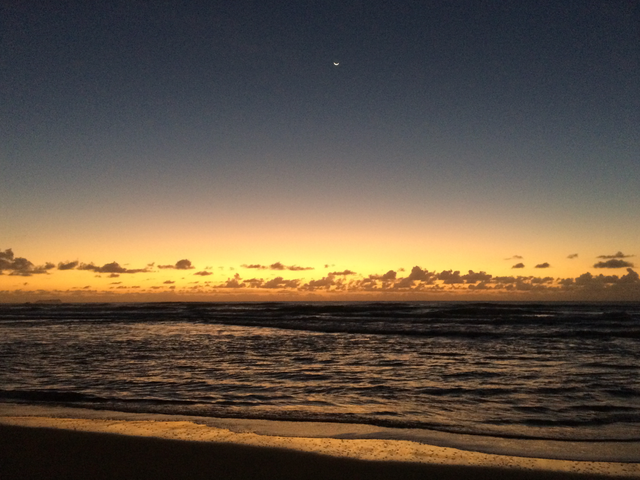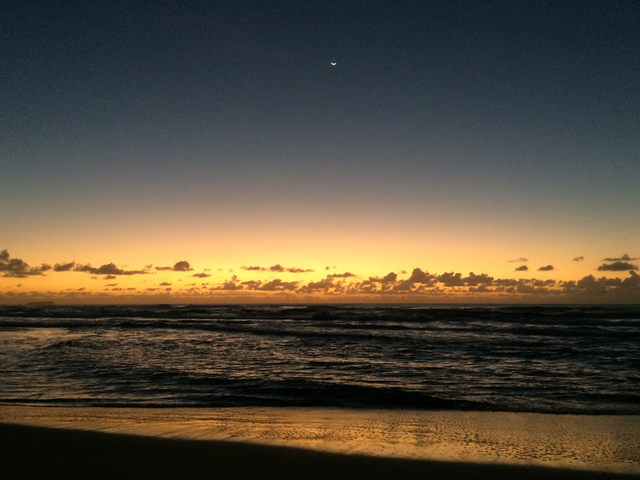 This trail goes up and down some dunes, but the beach and the ocean are not far away, just a 5-minute walk.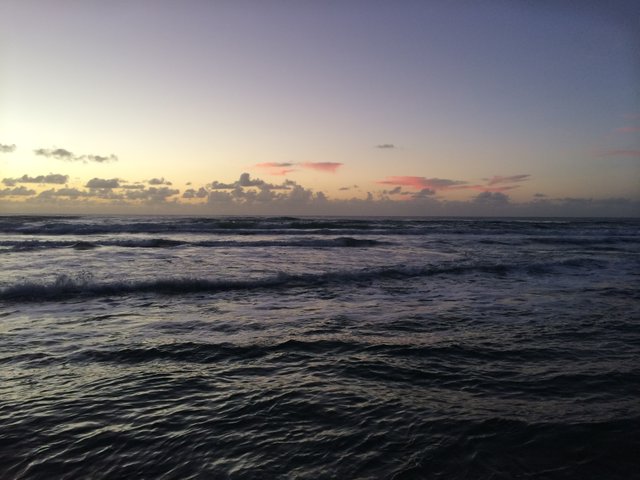 At this moment, the first rays of sun should be beginning to reflect on the clouds to the south, turning them pink.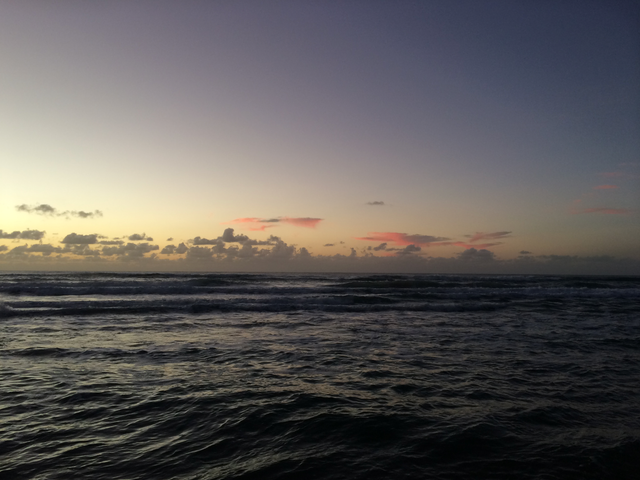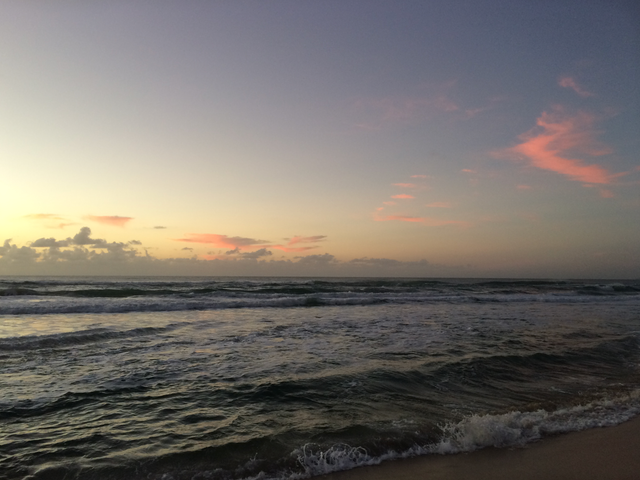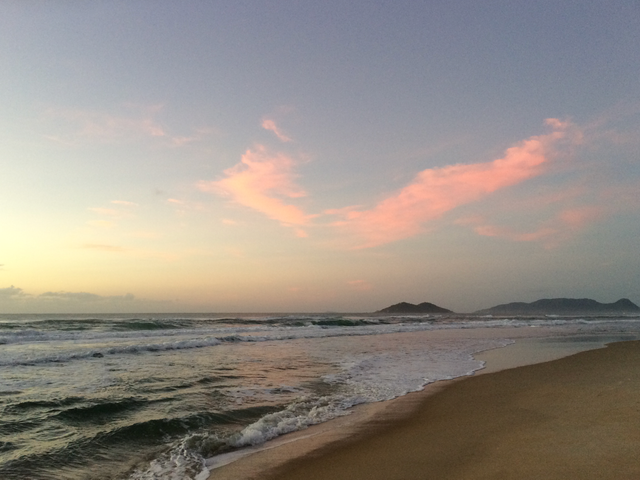 I usually go out early to surf. I practice the sport known as bodysurfing, which consists of gliding on the waves using only your own body, without board.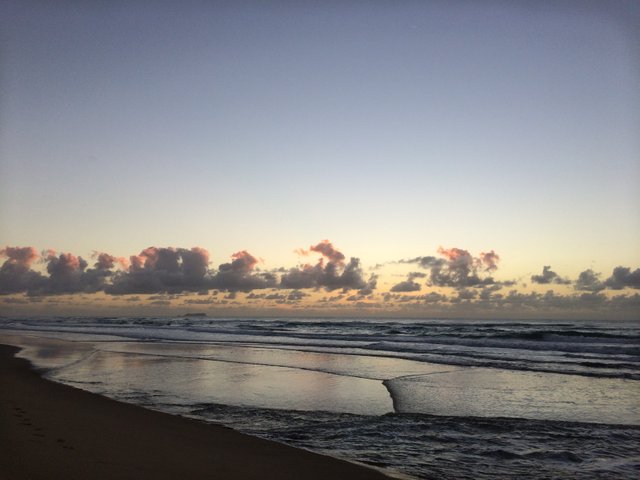 At 6:27 am there were only a few moments left.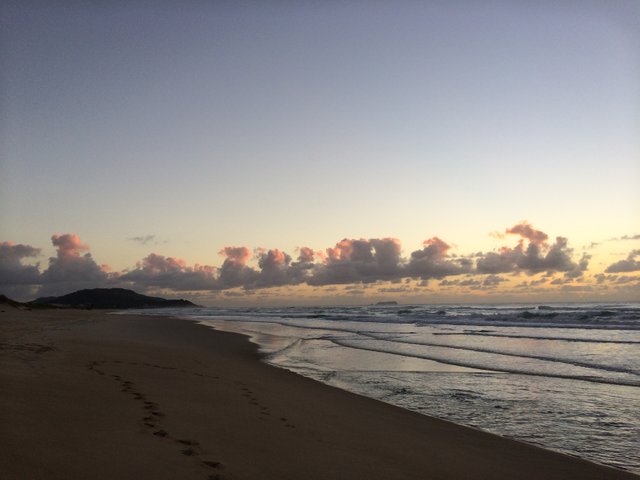 On many occasions, I witnessed beautiful dawn followed by a wonderful sunrise, but I was not always able to register the moment, as I left the house barefoot, wearing only my trunks and with my flippers in my hands.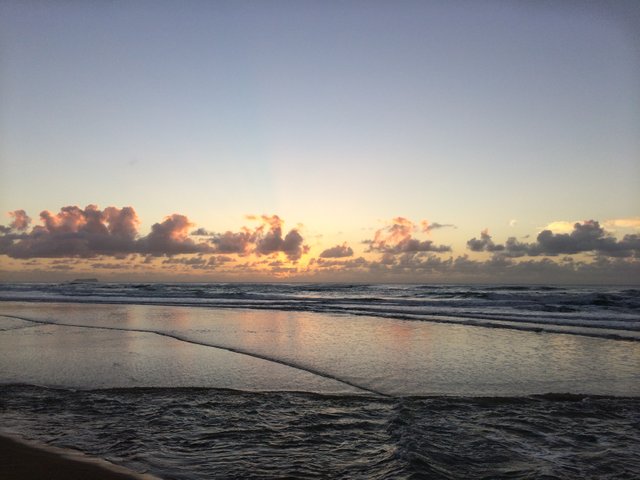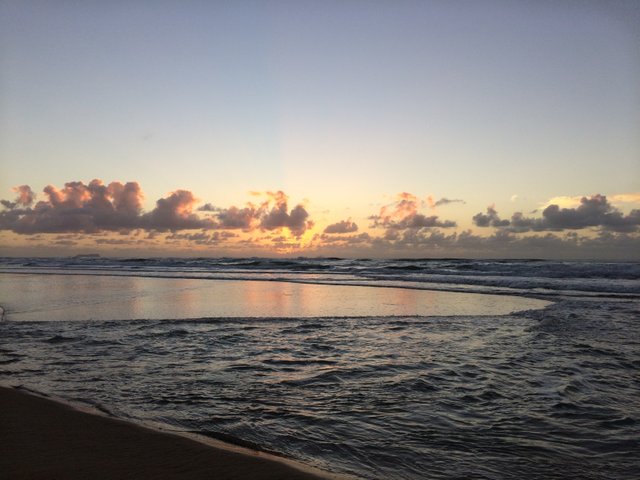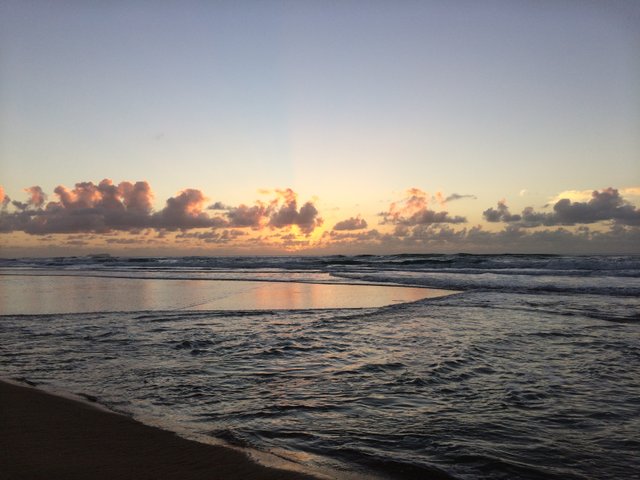 It has always impressed me how almost every day the universe can provide us with visions of rare beauty, magic, and inspiration, but we are almost always not aware, and this whole mystery goes unnoticed.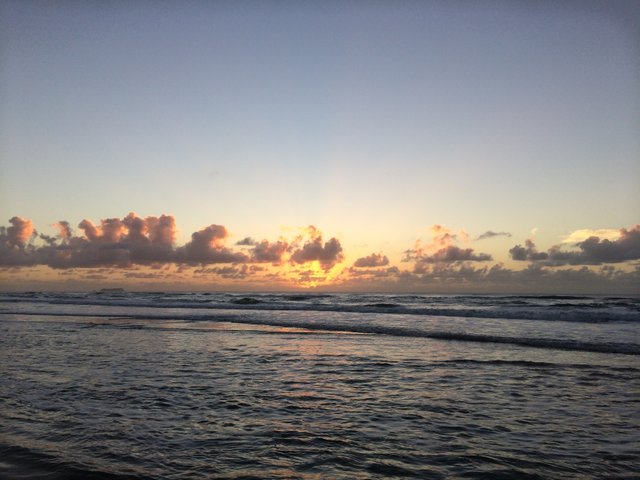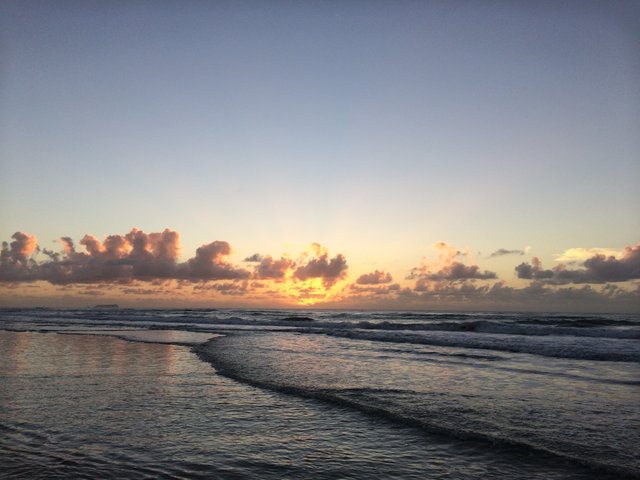 ...at low tide the gentle waves play, spreading and receding, reflecting a little light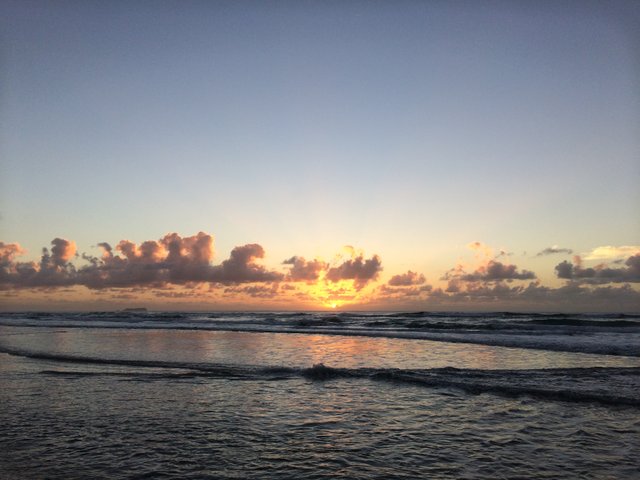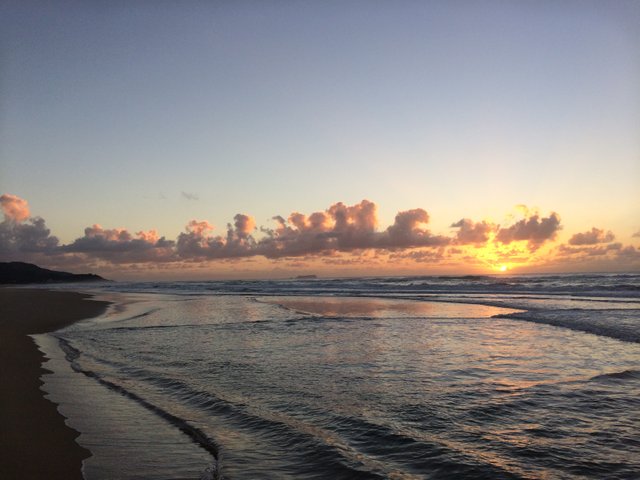 And now the star finally begins to emerge...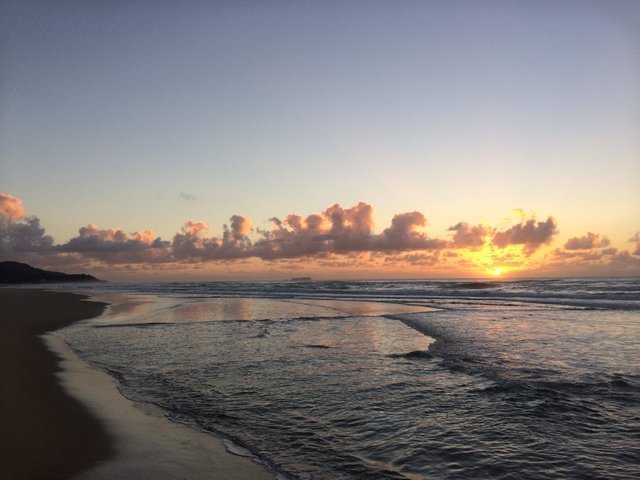 So I had the idea to start taking my iPhone 5s with me in a small bag, to photograph these scenes, just before entering the sea, and that's how I started this project.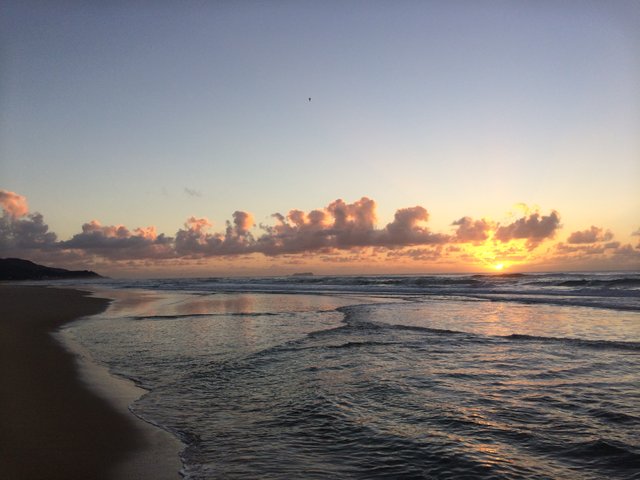 These moments that are divine to me would not be erased forever, I decided to start this endeavor, and in this way show other people a little bit of all this daily gift of nature.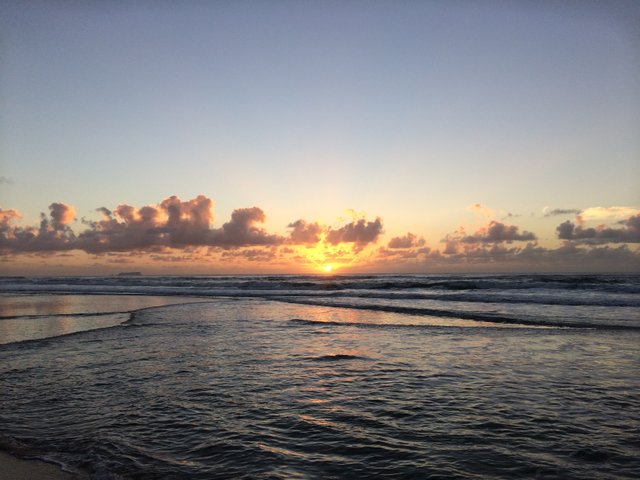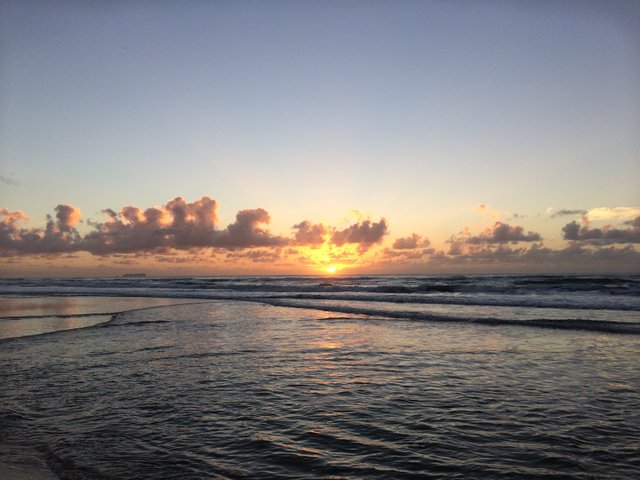 I hope my goal will be crowned with success and I will be able to reach my 1001 sunrises as soon as possible. And I hope you enjoy it.
---
All the photos in this were taken daily by me using an iPhone 5s. No color filter or enhancement adjustment has been added.