VIGÉSIMO CONCURSO DE ESCRITURA Y PINTURA !! / TWENTY WRITING AND PAINTING CONTEST !! / #WORLD OF XPILAR
TWENTIETH WRITING AND PAINTING CONTEST. TWENTY WRITING AND PAINTING CONTEST. #WORLD OF XPILAR.
Digital art made by @xpilar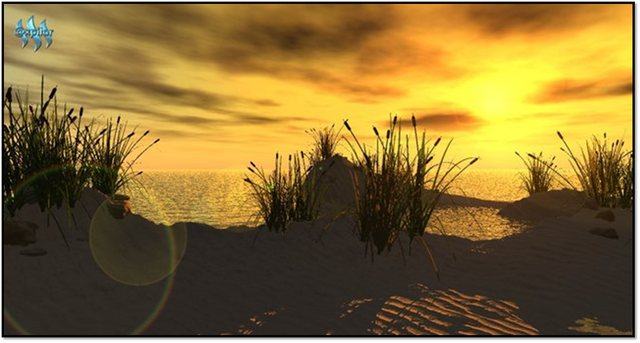 So many years living in the city accustomed to traffic and car smoke and suddenly due to health problems, my mother has to move to a quiet place without noise or stress, only the tranquility, silence and peace that would be part of it should reign. of his therapy for his recovery from having problems with the nerves.

The family, upon hearing this news, began to look for houses close to nature in rural areas and also visited several beaches throughout the city until they found a beautiful, very comfortable house in a safe place since it is a private urbanization where quiet people live. and solidarity but very organized.

The house is located half an hour from the city and is on the shores of a beautiful private beach that only the inhabitants of the urbanization can be there and this liked the whole family and myself as well since it has several rooms for when they want it to visit.
After the move, a niece of my mother stayed with her, taking care of her and accompanying her so as not to leave her alone while her recovery progresses and they fix the house and this affected my mother since it took her to get used to being away from her old house and her neighbors.

After three weeks she began to meet her new neighbors and this reassured her and gave her confidence and she felt better to the point of visiting and receiving visits from her neighbors on a daily basis since they are people of almost the same age but who live with their children. in their houses.

Then I arrived one day in the early afternoon, these neighbors invited my mother to take natural juices by the sea and each one brought folding chairs to such a famous place where it was very sunny but when the afternoon began to fall and they began to witness the transition from day to night everyone was amazed at what they were seeing.

When the sun began to hide with a color scheme that was reflected in each wave that reached the shore of the beach from the horizon, these neighbors could not believe it so many colors together that they were amazed and my mother, happy and very relaxed, told her neighbors who would bring his family to witness the sun transform into a range of colors.

When the family went to visit my mother one Friday afternoon, they told them that tomorrow Saturday I would take them to enjoy the sun and the moon on the beach, the family very happy enlisted the next day in the afternoon and they accompanied my mother to the place where she was with her neighbors and witnessed what happened.

When the sun began to hide, the family was surprised by what they were seeing and enjoying all that color scheme in a single movement of the sun that made the family happy and they were amazed at what happened, the photographs did not wait until they arrived the night where the moon and the stars were also protagonists of that day of natural charms.