Talk about your current cell phone. (VINCI)
GREAT GREETINGS TO ALL.
Talk about your current cell phone. (VINCI)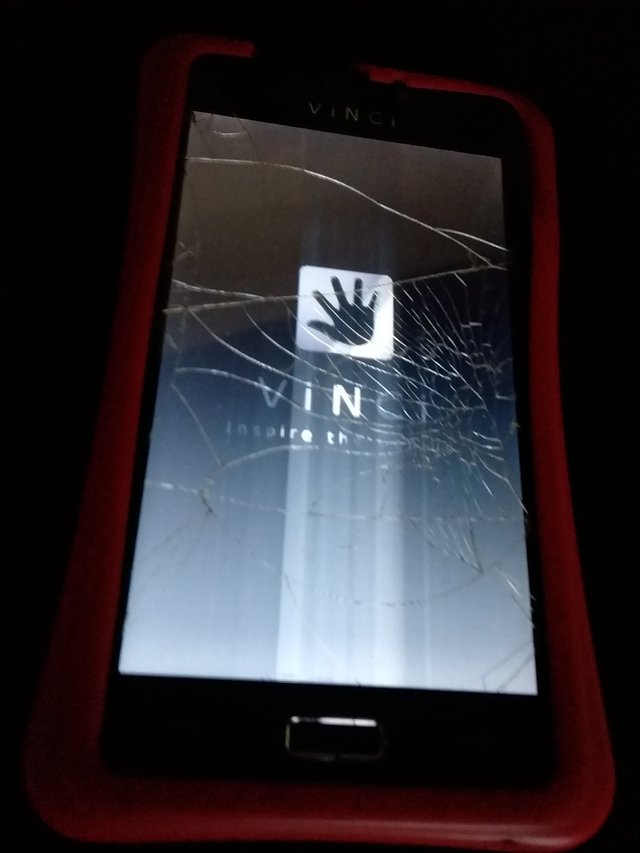 INTRODUCING MY BATTLE HORSE.
This time I am going to participate in this excellent contest developed in the xpilar community by colleague @ Distancia7ven, which consists of knowing what cellular equipment it has and its characteristics or services that it provides to its owners.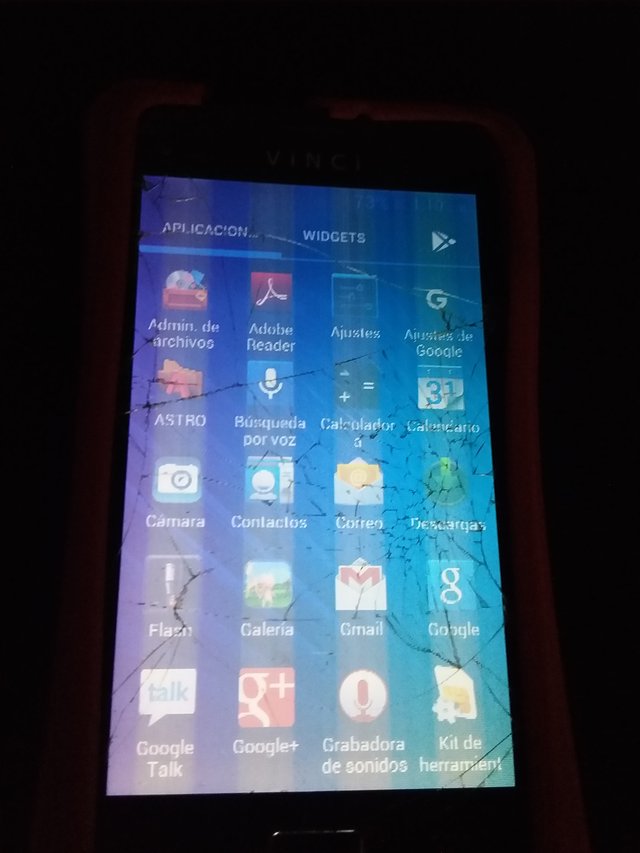 At the present time I work with a VINCI MV 5 cell phone model model VM-5610b whose cell phone is manufactured in China, it is an Android 4.0.4, which has GPS, Bluetooth, Wi-Fi, 4 GB storage, 512 MB RAM and It can work with Quad-Band GSM, WCDMA for greater signal receptivity, on the other hand its size is 21.31 x 14.22 x 4.5 cm and weighs 229 grams and comes with a lithium battery.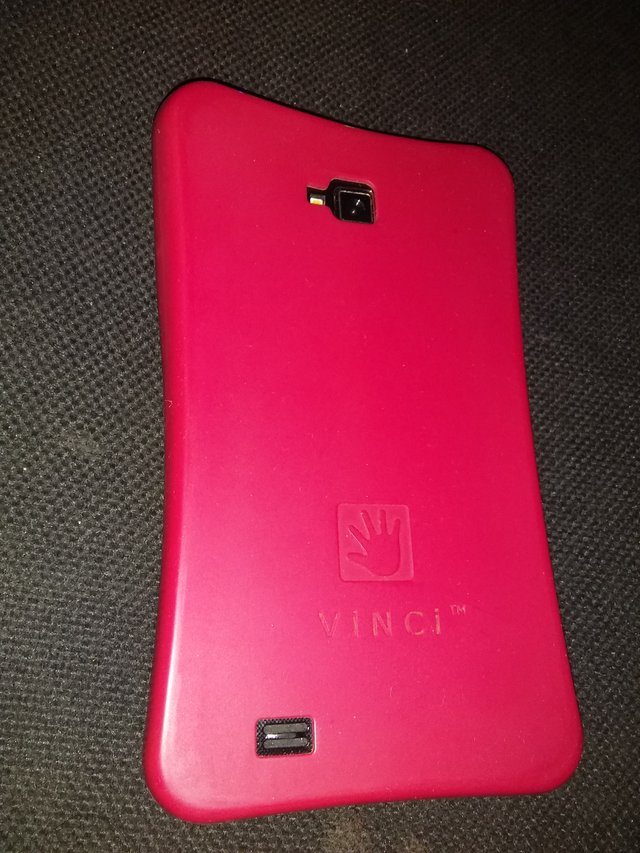 Despite these characteristics, it is a tremendous phone and you can browse and download a large number of applications, the camera is quite good since it has the ability to use the zoom before taking a photo and record a video in an excellent way, it is very fast, I was browsing on social networks with ease his wifi was so good that he easily connected to any network and had an impressive signal receptivity and surfing was always very fast, but unfortunately I fell silent on two occasions and the screen and touch were damaged and this makes it impossible for me to enjoy its capabilities for this reason I can only use it for nothing else to make and receive calls, and I have searched several times for the spare parts of this cell phone and they are not available anywhere in my country Venezuela, so I do not lose the hopes of buying a good phone to continue generating good content for the steemit platform.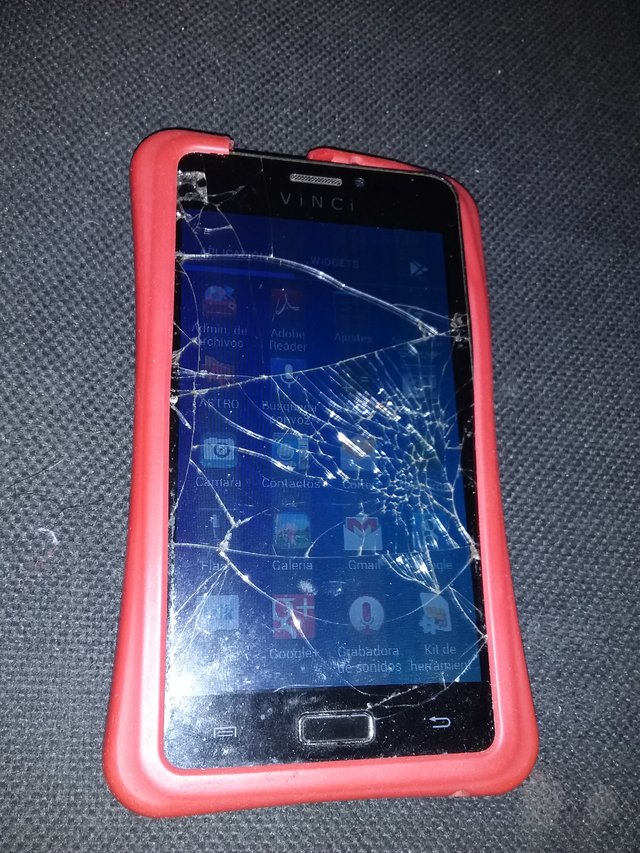 With the help of steemit two years ago I bought this cell phone that I liked a lot, at that time I bought it from a merchant in China who is a friend who has a supermarket and he brought a cell phone box from his country and sold them in his business and he offered me this cell phone I bought it and it came out very good and competitive, its cost for that time compared to the current economy I would say it was for $ 50, but I had nothing to envy to other phones from other brands thanks to Its speed and efficiency, I would like to buy a VINCI, SANSUMG OR REDMI brand cell phone that are doing very well according to people I know in my family work environment and recommendations from some close friends.
ESPAÑOL.
Habla sobre tu celular actual. (VINCI)
LES PRESENTO MI CABALLITO DE BATALLA.
En esta oportunidad voy a participar en este excelente concurso desarrollado en la comunidad xpilar por el compañero @lejos7ven, el cual consiste en conocer que equipo celular posee y sus características o servicios que brinda a sus propietarios.

En los actuales momentos trabajo con teléfono celular marca VINCI MV 5 modelo modeloVM-5610b cuyo celular es fabricado en china, es un androide 4.0.4, que posee GPS, Bluetooth, Wi-Fi, almacenamiento de 4 GB, RAM de 512 MB y puede trabajar con Quad-Band GSM, WCDMA para mayor receptividad de señal, por otro lado su tamaño es de 21.31 x 14.22 x 4.5 cm y pesa 229 gramos y trae una pila de litio.

A pesar de esta características es un tremendo teléfono ya puedes navegar y descargar gran cantidad de aplicaciones, la cámara es bastante buena ya que posee capacidad de usar el zoom antes de tomar una foto y grabar un video de forma excelente es muy rápido, yo navegaba en las redes sociales con facilidad su wifi era tan bueno que se conectaba fácilmente a cualquier red y tenía una receptividad de la señal impresionante y siempre navegar era muy rápido, pero lamentablemente se me callo en dos ocasiones y se le daño la pantalla y el táctil y esto me imposibilita disfrutar de sus capacidades por esta razón solo lo puedo usar nada más para hacer y recibir llamadas, y he buscado en varias ocasiones los repuestos de este teléfono celular y no se consiguen en ninguna parte de mi país Venezuela por eso no pierdo las esperanzas de comprar un buen teléfono para seguir generando buen contenido para la plataforma steemit.

Con la ayuda de steemit hace dos años compre este celular que me gustó mucho, para ese entonces se lo compre a un comerciante de china que es un amigo que tiene un supermercado y trajo una caja de teléfono celulares de su país y los vendió en su negocio y me ofreció este celular yo se lo compre y me salió muy bueno y competitivo, su costo para ese tiempo comparándolo con la economía actual yo diría que fue por 50$, pero no tenía nada que envidiarle a otros teléfonos de otras marca gracias a su rapidez y eficiencia, me gustaría comprar un celular de marca VINCI, SANSUMG O REDMI que están saliendo muy buenos según personas que conozco en mi entorno familiar laboral y recomendaciones de algunas amistades más allegadas.