Your Support is Awaited for Turkey Earthquake Donation
Today was a dark day for Turkey. One of the biggest earthquakes in the history of the country took place. Last night at 04:17, the earthquake with the epicenter in Gaziantep occurred with a magnitude of 7.7, and even worse, 32 aftershocks up to 6.6 magnitudes have been experienced since yesterday. Another 7.6 magnitude earthquake occurred during the daylight hours. Hundreds of buildings were destroyed in 10 provinces such as Kahramanmaraş, Gaziantep, Adana, Hatay, Osmaniye Kilis, Adıyaman, Malatya, Diyarbakır, and Kayseri. The initial data from official sources is rather frightening. there are 1541 deaths, but unfortunately, this figure is thought to be much higher. According to the figures given by the Vice President, the number of buildings destroyed in this earthquake is 3471. For this reason, it is very possible that the loss of life will increase even more. In addition, dozens of people who have lost their homes have to spend the coldest days of winter on the streets.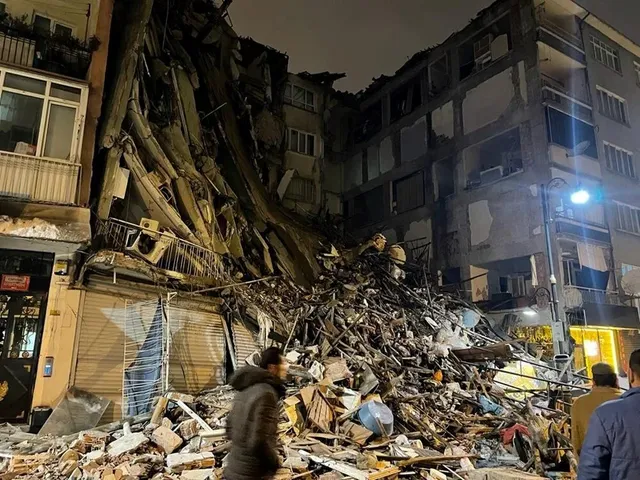 Source
One of the worst aspects of this earthquake is that the earthquake is not in a single center. Even if aid was given to earthquake cities from the provinces of the region, other countries were also asked for help due to the severity of the earthquake. Currently, aids such as blankets, clothes, diapers, and canned food, etc. are collected throughout the country. However, there is also a need for cash in the earthquake zone. Since I know the support of the Steemit family on social issues, I will ask for your support in this post. I will donate all of the income from this post to AHBAP and AFAD, one of the most reliable aid organizations in the country. I will also share the donation receipt after the donation is made. Our pain as a country is great and we need all kinds of support.
CC: @wox-helpfund, @stef1, @petface, @steemcurator01, @steemcurator02