My city !!! ( Ourense - Spain ) - CityScape Photography 📷📷📷
Hello everyone !!!
First of all I want to wish you a merry Christmas...🎄
Today I want to share with you a photograph of the river that runs through my city...
The name of my city is Ourense and it is located in Spain.
Like other cities, a river that is well known in my area also crosses, it is the Miño river.
The photograph was taken when it was getting dark, I love long exposure images...😀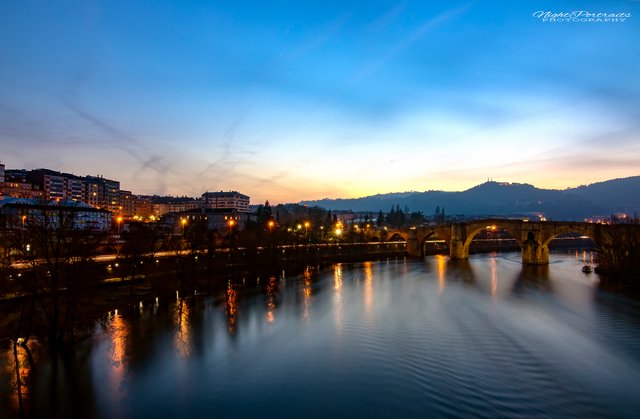 Nikon D7000 | Tokina 11-16 mm f/2.8 Dx | 10 s | f/22 | 16 mm | ISO 100 | City lights
I have posted this image previously for quite some time, however I wanted to remember it and share it with you again.