My small but incomplete collection of scale cars.
My small but incomplete collection of scale cars.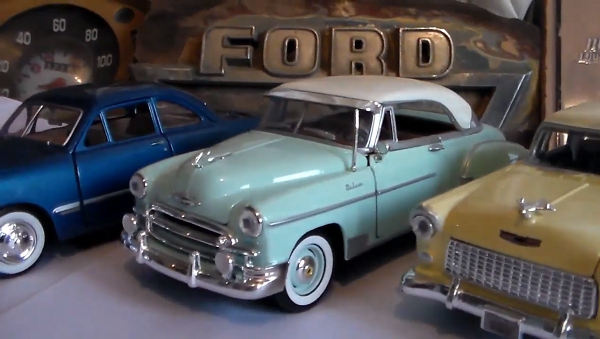 Today I am going to show my small collection of scale cars, of which I have not been able to complete my collection for a long time due to my economic situation, my collection of cars is mostly 1 to 24 scale, if you they like scale cars keep reading that I am going to show you the most iconic scale cars that I consider.

Coupé del año 1949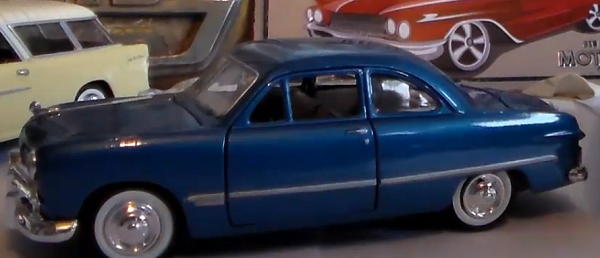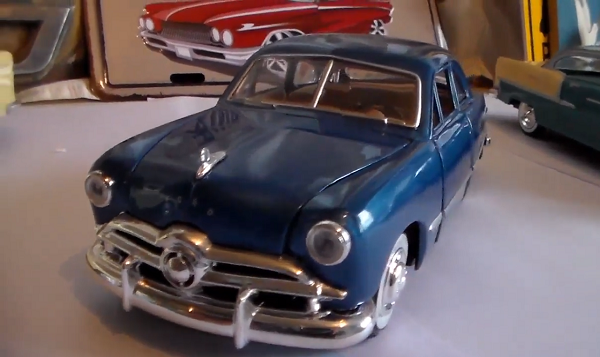 Well one of the first that I am going to show is this Coupe from 1949, in my opinion a very beautiful time for the figures of the cars, the silhouette of the cars, their fronts, this is very beautiful, this scale 1 is very nice / 24, this '49 ford is awesome.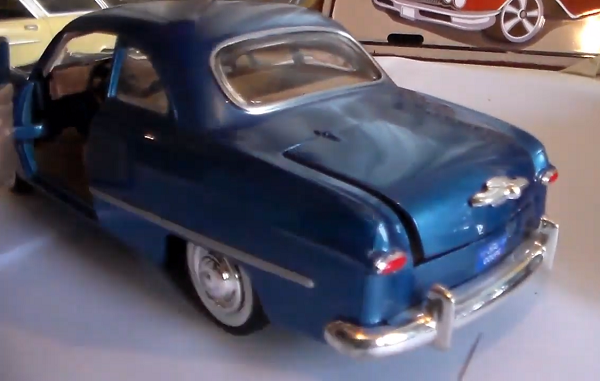 Chevrolet Belair del 50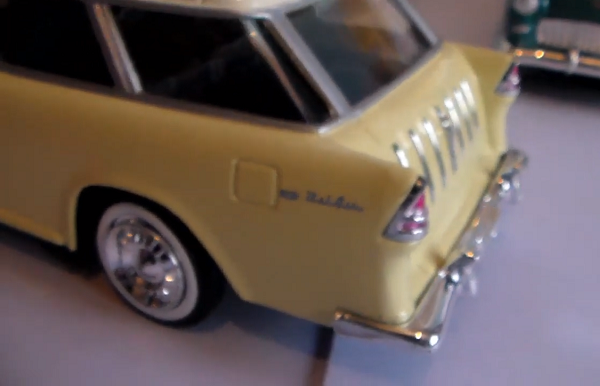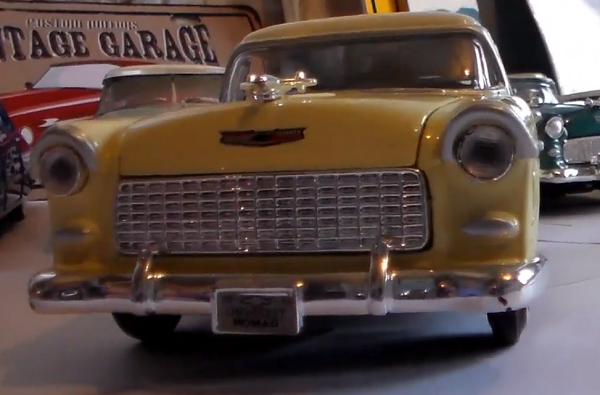 Here we have the Chevrolet Belair from the 50, the fronts and the characteristic colors of the 50 are beautiful, the details, all its moving parts work perfectly, it is a car that every collector must have, this is also 1/24 scale.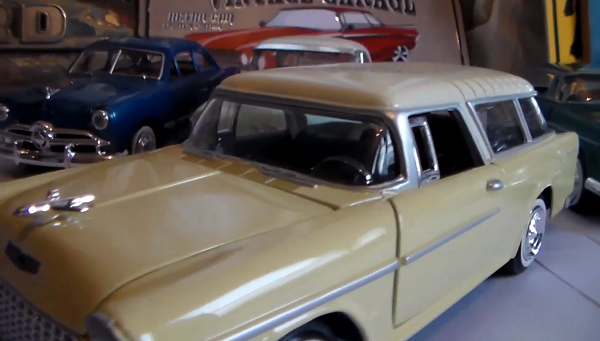 Chevrolet Nomad del 55, Stechansil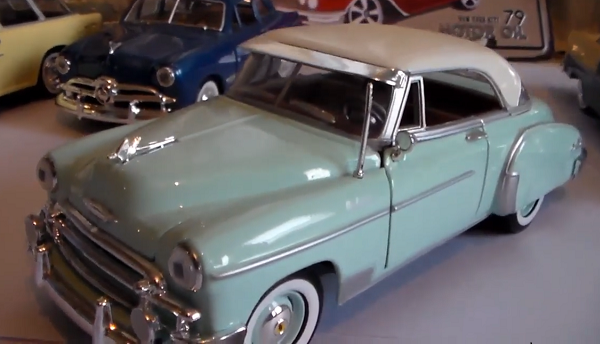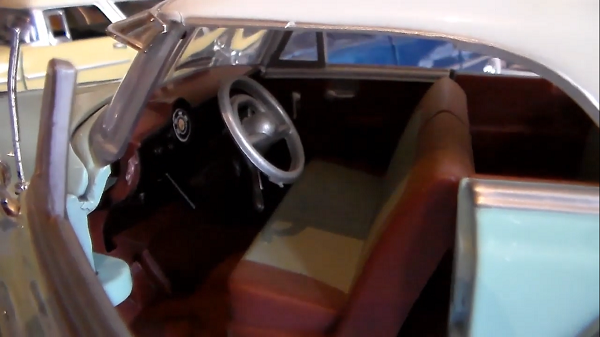 This is the 55 Chevrolet Nomad, Stechansil, it is the typical family car of the time, every family number had one, I like the back a lot, the headlights are so different from the ones there are now, really a very beautiful time for the cars.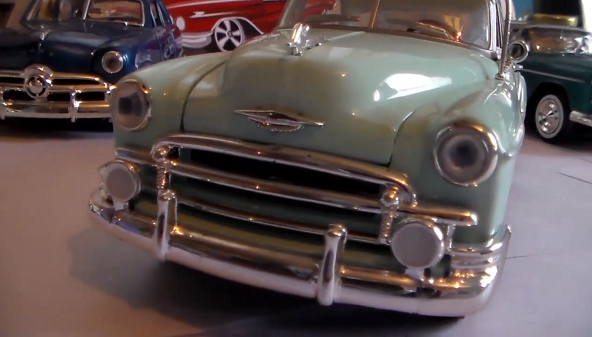 Chevy Bel Air Sport Coupe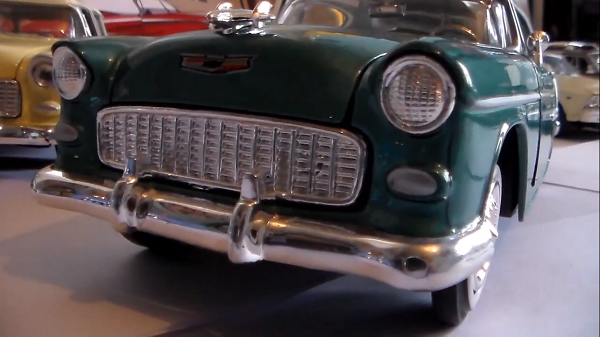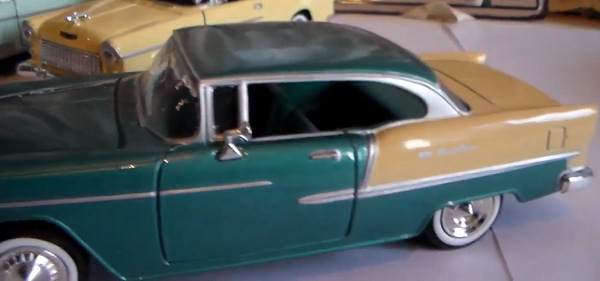 The next one is from the same year 55, also a coupe, Chevy Bel Air Sport Coupe, this coupe is very beautiful, especially the combination of the two colors, only the suitcases are missing to start the trip.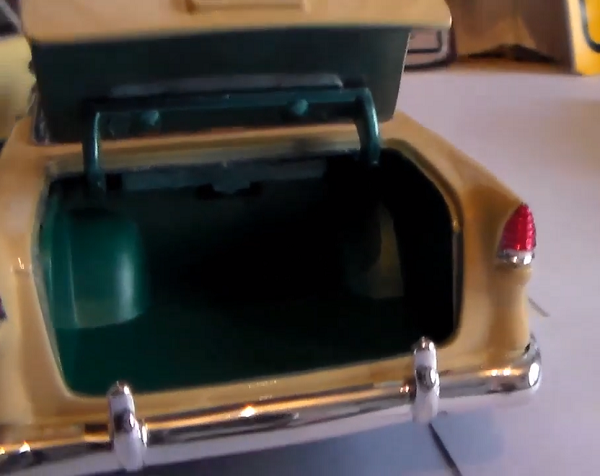 Chevy del 68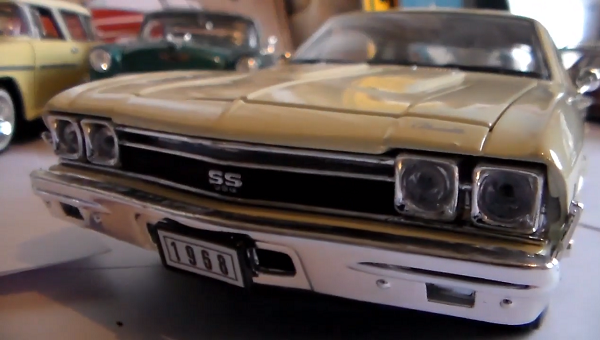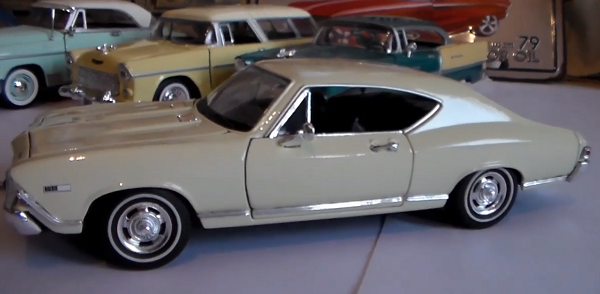 From here we go to 68 and we have another generation, here we have another 68 chevy. A super sports car, hence the SS on the grill, very beautiful this model from scale 1 to 24, but not all models are on this scale, the Models do not necessarily come by scale, so it gives me the possibility of having several models that do not come in any scale or do not arrive here in my country.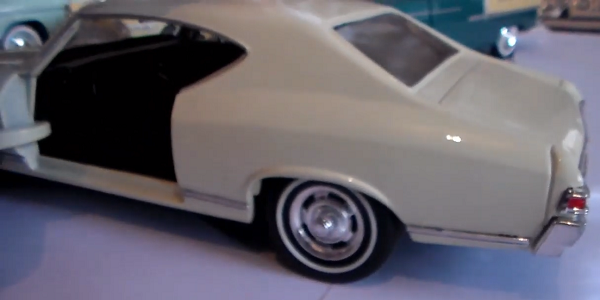 But there is a car that I do not have, which for me would complete my private collection, I am not one of those who has innumerable models, I only have the ones that I like the most and that model is the 1967 Ford Mustang Shelby GT500 Eleanor, this model has come out in many movies, for its unique style, for its curve and power, its typical racing stripes that makes it so striking, it costs around $ 30, and If money is not a problem, I would like to complete my collection, which is impossible to me at the present time, but tell me who does not like this model !..



Well, happy to show you my small collection of all these beautiful cars on a scale of 1 to 24, they are from the years that I like the most, the 40s and 50s, until reaching the 70s, if you liked it, let me know in the comments and if there are any one that is not, show me in the comments.