Digital illustration Chinese Mythology | Dragon Princess
Hi all, today I am posting another illustration from my Women and Mythology series. This time, we are taking a break from Greek mythology.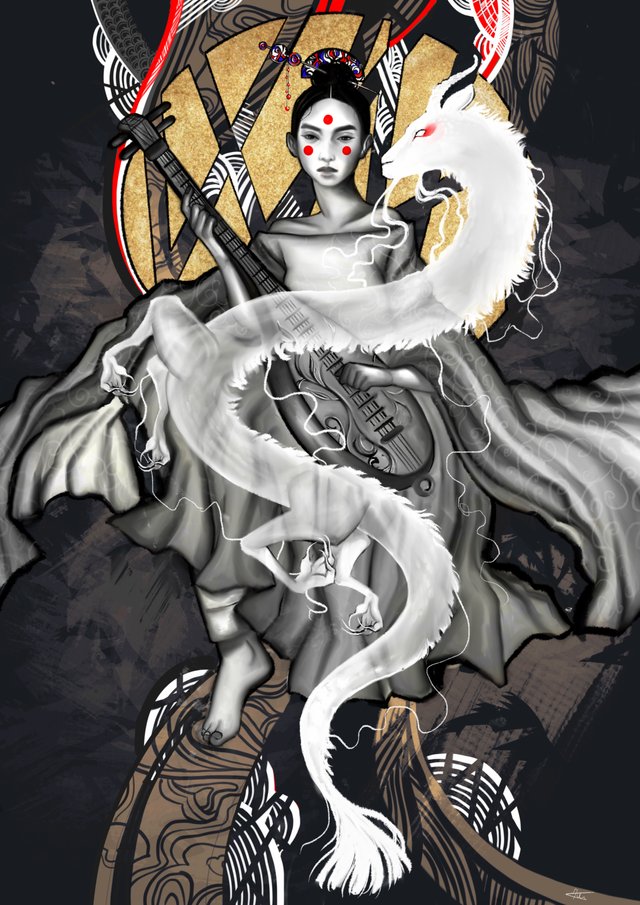 This is inspired by Longmu, who, in Chinese mythology, was a mortal woman, who became a deity after having raised dragons.
What I find quite interesting is that for centuries, dragons have been described and perceived differently between Eastern and Western cultures.
They were all probably inspired by snakes, and their observation in nature as they devoured/digested their prey, in which case, the shape/size of the snake was different. [Illustration from The Little Prince, Antoine de Saint Exupéry]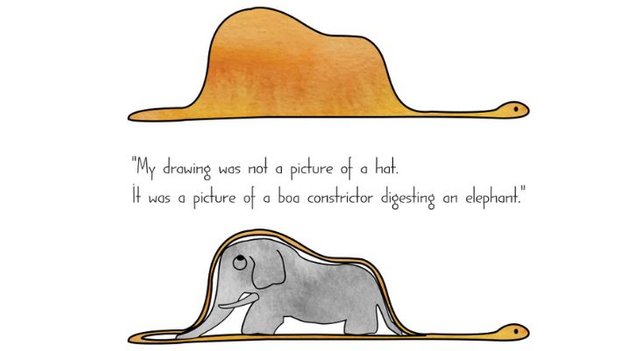 In asian culture, dragons preferred a more aquatic environment compared to volcanos and caves in the west. They also inspired fear but were respected and revered by mortals as they controlled the weather, and could interfere in favor of them.
One major difference with occidental dragons is the absence of wings. The first mention of a flying snake was found in Herodotus's work as he visited Egypt. Archeologists have hypothesized that what he saw was a pile of fossiles from flying dinosaurs and other reptiles, which led him to imagine it was a single giant flying creature.
Now, let's get back to the drawing! In terms of composition, I liked the idea that she was flowing as if suspended in the air. She is playing the guitar as if she's using it to tame and charm the dragon. I wanted to draw a parallel with the snake charmer. I kept the body of the dragon slightly transparent where it overlaps with the lady, because I didn't wan't to obscure the guitar. I also ended up removing details from my first sketch because I feared it would be less legible.
I hope you like it, and thank you for viewing :)