Baby deers
Here is short video out of baby deers. They have lived and/or visited summer place on regular bases.
Those twins have stayed near by pretty much their whole life. And now that they are on their own, they still are together and come and visit.
Here is a photo taken last august where they are looking apples on near by house, that has those trees on its yard.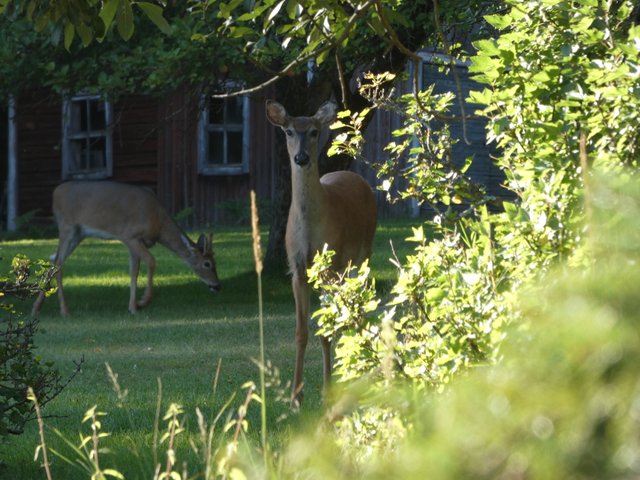 They are easy to recognise, the other one is bit goofy when it comes notice things around, and where to run away if needed. Here you can see the other has spotted me with camera and is looking what I'm doing and is it necessary to run away. The other have not spotted me and is looking for apples like there is no worries in hole world.
It's lucky that it has twin like that, there are bobcats living on that area and also wolves, especially during winter wolves are staying on that area and areas near it.