A grave in the sea || Story (ENG)
Foreword.
Love tells its story everywhere and at all times. Thus, fidelity is also a heartbreaking image with the force of a thousand storms. A captive lover in his thoughts crosses the valley of death to fulfill the desire of his beloved on the shores of the sea. The confirmation of their union, engraved on fire, with the oath of eternal love. Both confess the truth using crude words, both have doubts about each other, while they are on their way to his grave at the bottom of the sea.
---
---
A grave in the sea
Author: @nachomolina2
Original poetry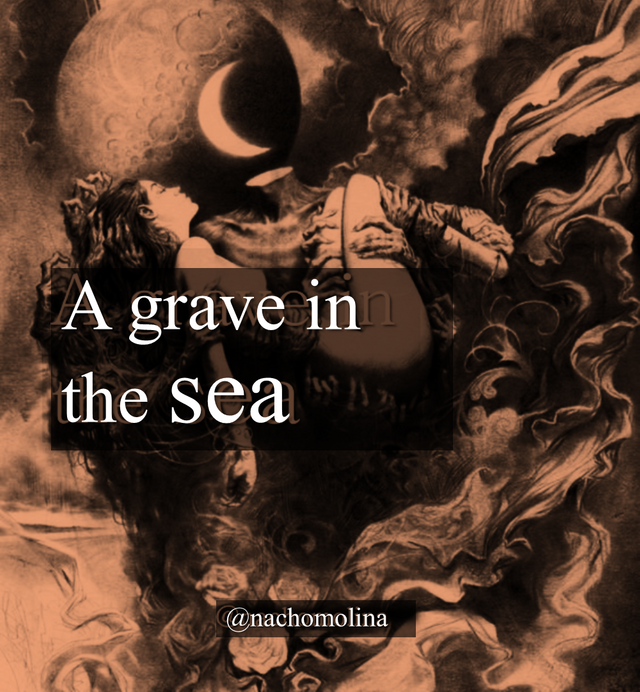 ●₪●₪●
"Under the moonless night, with a thousand trapped eyes, we were swallowed by a carpet of foam..."
I descended with my beloved, the steep abyss, tentatively, I also hated the sky that pointed its anger towards the deep darkness.
I thought of her, more than anything, although loving her was a punishment, as well as crossing her gaze with mine in an attempt to forget.
●₪●₪●
Marchisa didn't talk to me, I couldn't make her come back. Not even, is this, the last breath, where it was the deposit of a good love, to which, I could never correspond.
"Reckless is the perfidious tongue in its involute reason, which persecutes me singing, with that gloomy melody in the mind and soul. Like, my chest, is a decadent and bohemian verse, full of the deepest fear for not knowing the immeasurable rancor."


●₪●₪●
Marchisa and I swore sincere love to each other. But, time would show if it was true or not. Even with death, sniffing and prostrate in our heads, we both kept the faith.
I was sinking deeper and deeper into the ergastula. I felt, like hell, it wasn't made for me. Marchisa's eyes dimmed and their light was a shadow on the cavernous wall.
●₪●₪●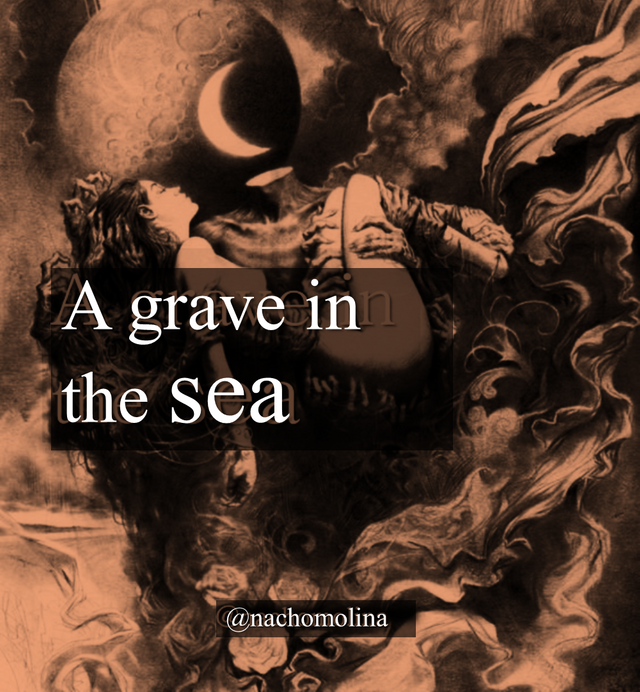 ●₪●₪●
"On our pale lips, undivided, ran the raging sea, like a cursed fountain that anticipates misfortunes."
But, what greater misfortune could be, a man, who carries on his back the remains of love? So light, like a seraph, his body was not a burden for me, but the offering of the evil that united us.
●₪●₪●
Dying and withered, Marchisa slept, riding on my shoulder with the almost imperceptible rhythm of her breathing.
"Drenched with the cry of the ocean. We were following a dream, down the mountain, where the foamy wave of a sea that does nothing but whistle in the wind stirs. And invites us to be part of the elements, in the will of a promised love, which descends, towards the eternal."
●₪●₪●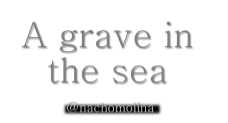 We stayed away from the overly wide tunnel, opening the way to a diseased shoreline ravaged by the waves. Fragile, the earth crumbled under my footsteps and our skins swam in anguish and passion, disproportionate.
For the sake of a love defeated in resounding silence, Marchisa died, and I was unable to confess. Even so, I was determined to accompany her until her last breath and in this way redeem my weak and unfaithful soul.
●₪●₪●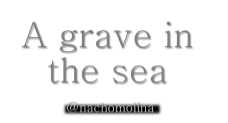 I thought:
_ "The lack of love, is by habit, even less ungrateful, than romance when it swears understanding. The indifference of the words, they owe their lack of emotion to the soul, like coldness, which is ephemeral and takes little time to dissipate."
At that very moment, Marchisa seemed to react. He opened his salt-cracked mouth and his reddened eyes searched for me, incessantly. As if he had read my dark thoughts, as if broken, his soul, was recomposed. For a long time, their dialogue was mental and silent, morbid and at the same time, proud.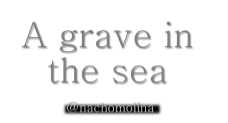 ●₪●₪●
Marchisa spoke, dying:
_ "Leave me, to the framework of this night that nests its madness in the spirit! Leave me, at the foot of this rock, where oblivion lies and I lose my reason! We are far from reaching paradise, you have given a lot for me, trying to make the sea my tomb, tomb, of a sworn love, to which I did not return, goodbye..."
Thus, Marchisa pronounced her last words, leaving me, alone, by the sea. "Love, is a truth, torn", it only took me a second to think about his irony and understand his revelation, the same second, that it took Marchisa to vanish completely.
●₪●₪●


I got up and faced the hangover, with my last strength, I pronounced grandiloquent:
_ "I curse myself, if I ever hurt his heart!"
I never let Marchisa go again. I girded with my body, as a bond, her sleeping skin. Bringing me the doubt. Sinking with her in the deep sea, tomb, of a cruel love...
●₪●₪●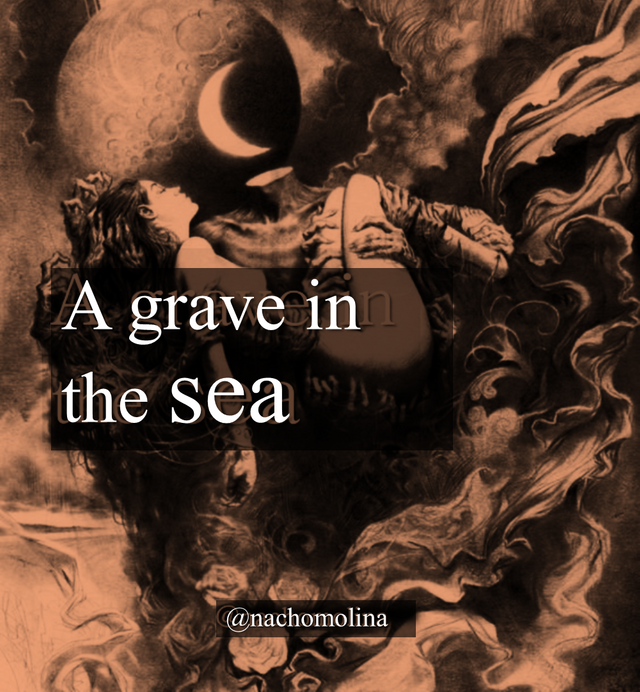 END
[Original Content]
@nachomolina2
venezuela
2022
Resources: Image