Homemade Chocolate Cake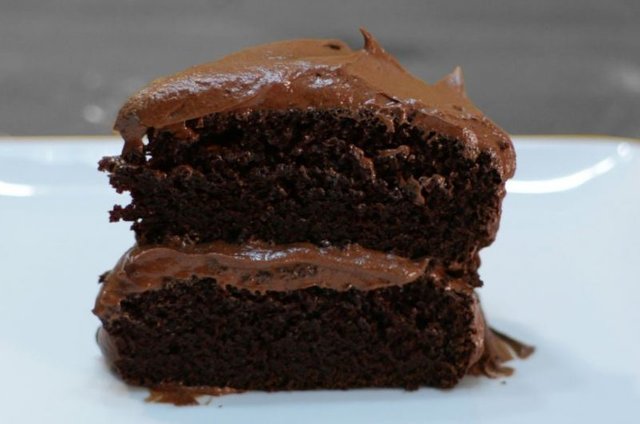 Let them eat cake! I love chocolate and I love cake, so naturally, I enjoy eating chocolate cake. This moist homemade chocolate cake is really easy to make and tastes so yummy.
Frost it with some homemade chocolate buttercream frosting and you are left with a chocolate cake to die for. If I can do it you can do it, let's get baking!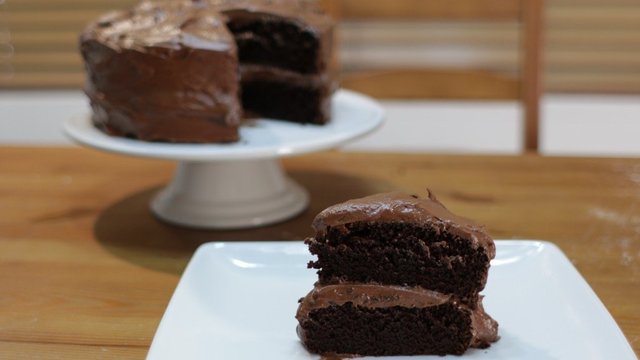 Ingredients
Chocolate Cake Batter
2 cups cake flour or all-purpose flour 240g
2 cups white granulated sugar 400g
3/4 cup unsweetened cocoa powder 75g
2 tsp. baking powder 8g
1 1/2 tsp. baking soda 7g
1 tsp. salt 5g
1 cup milk whole, 2%, 1%, Almond, etc. (240mL)
1/2 cup oil canola, vegetable, coconut, etc. (120mL)
2 large eggs
2 tsp. vanilla extract 10mL
1 cup very hot water 240 mL
Chocolate Butter Cream Frosting
1 1/2 cups unsalted butter softened (340g)
1 cup unsweetened cocoa powder 100g
5 cups powdered sugar confectioner's, icing sugar (600g)
1/2 cup milk whole, 2%, 1%, skim, etc. (120mL)
2 tsp. vanilla extract 10mL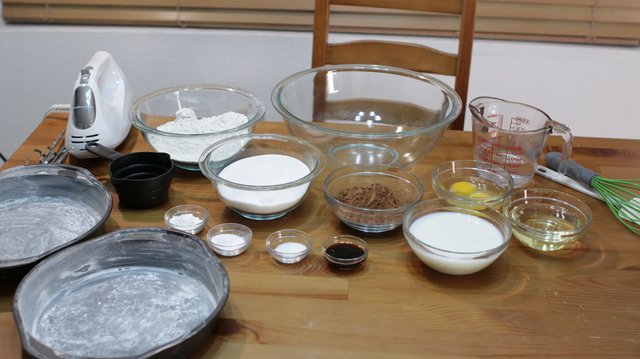 Instructions
First, let's preheat our oven to 350 degrees F. or 176 C. Then let's mix together our dry ingredients with a whisk or a sifter. We want to make sure to break up any cocoa clumps that might be in there.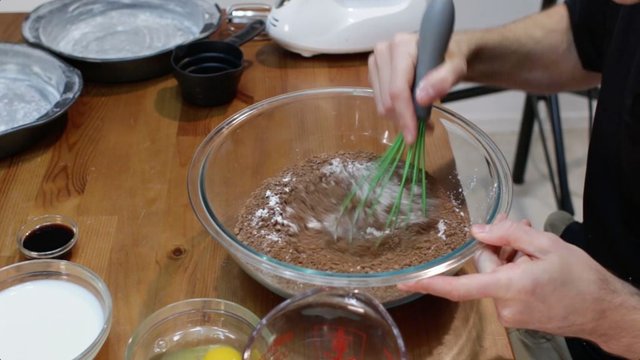 Now let's add our milk, oil, eggs, and vanilla extract. At this point, we want to switch to a wooden spoon or a hand mixer to mix the ingredients. The batter will be very thick at this point.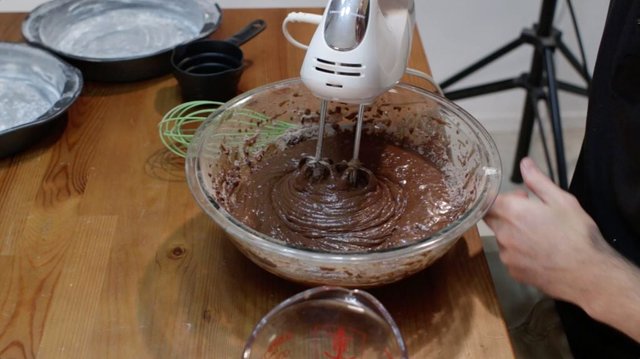 Lastly, we will at our very hot water slowly, while the mixer is on low until it is all incorporated, your batter will be kind of runny which is good. Use a spatula to scrape the sides.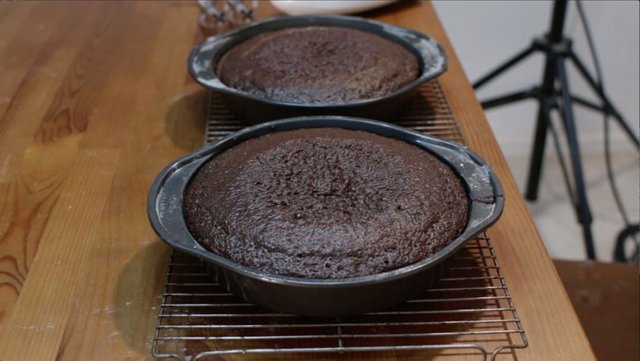 Now let's take a couple of 9-inch cake pans and we want to use some butter or shortening and using our fingers push it all around the pan coating it, then take about a tablespoon of flour and place that in the pan, move and tap your pan around until the flour coats the pan, then tap out the excess flour. The pans are ready to go. You may also use a 9x13 pan. We don't want our cakes to stick, so don't skip this step, even if you have a nice non-stick pan, it is still a good idea to prep the pans. Next, evenly distribute the cake batter between both pans. Bake for 30 to 35 minutes at 350 F (176 C) until when you poke the center with a toothpick it comes out clean.
Next, we want to let our cakes cool for about 10 minutes. Then using your cake spatula, move around the edges of the cake, to help release it. Then turn the pan over and let the cake come out. Let the cake cool on the racks for another 20 to 30 minutes. To help with frosting, after they have cooled, wrap in plastic wrap and chill for 2 hours to overnight.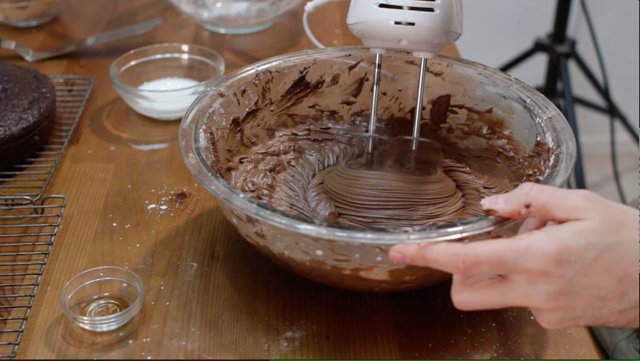 Now time to make the yummy chocolate buttercream frosting. First in a large bowl cream together your softened butter with your cocoa powder, using a mixer. Then add your vanilla extract, next add about 1 cup of your powdered sugar at a time, then mix, then add the sugar, etc. until it is all incorporated, scraping the sides of the bowl as needed. Now add about 1/3 of the milk, and see what kind of consistency you want. If you want the frosting thicker, leave it like this, if you want it a bit thinner, add another 1/3 of the milk. You may not need all of the milk. It just depends on how you want your frosting. 🙂 All right our frosting is ready to go. If using a 9x13 pan you may want to reduce the frosting by half.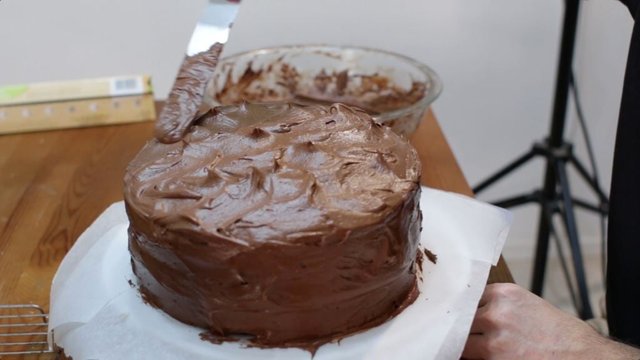 Let's frost the cake now using a cake spatula, or butter knife, etc. A little trick I learned on how to keep your cake board or cake pedestal from getting messy near the base of the cake is you add four strips of parchment paper, set in them in such a way that you have an open square in the middle. Then place a dollop of frosting there, this will act like glue and hold your bottom layer of cake in place. Add the first layer of cake, then frost the top, add the next layer and cover the whole thing. 🙂 Remove the parchment paper and then chill the cake to let the frosting set, or it can be served right away.
Watch the video tutorial here: