Cake Pops!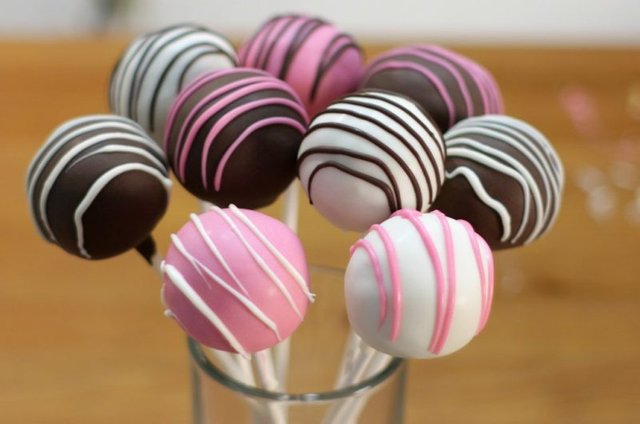 I am excited to show you how to make homemade cake pops. There is something cool about a ball of cake covered in chocolate on top of a lollipop stick.
Homemade cake pops are awesome and one of my favorite desserts! And they are way less expensive to make at home.
Are you tired of making the same thing for birthdays or maybe you want something new to bring to a party? Make these amazing treats and impress your friends and family with your baking skills.
Instead of giving a bouquet of flowers, maybe give a bouquet of cake pops! If I can do it, you can do it. Let's get baking! 🙂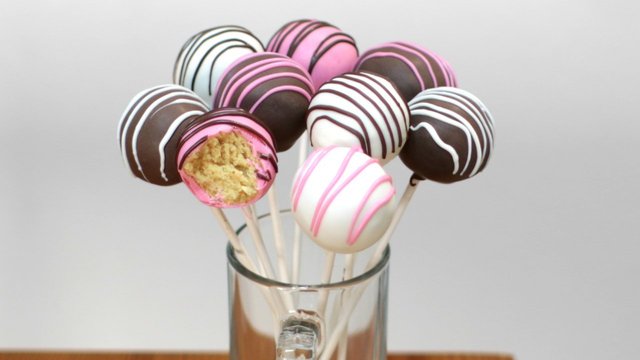 Ingredients
1 cake mix box of your favorite cake (plus necessary ingredients listed on back of box) or use your favorite homemade cake recipe.
1/3 cup approx. of frosting (your favorite kind)
candiquik
candy melts
Instructions
Bake your favorite cake from a mix or homemade recipe, and allow it to cool completely.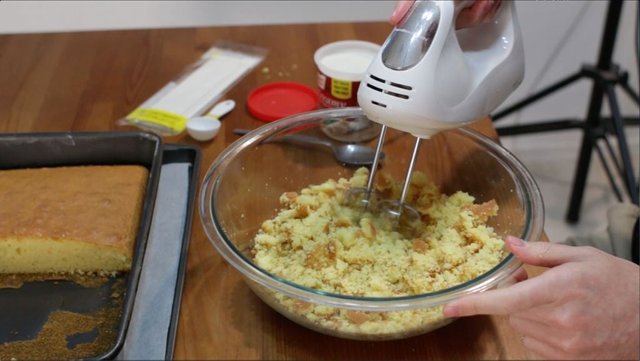 Break the cake apart into small crumbs by rubbing the cake together or putting it into a plastic bag and breaking it apart in there or using a mixer or stand mixer with paddle attachment.)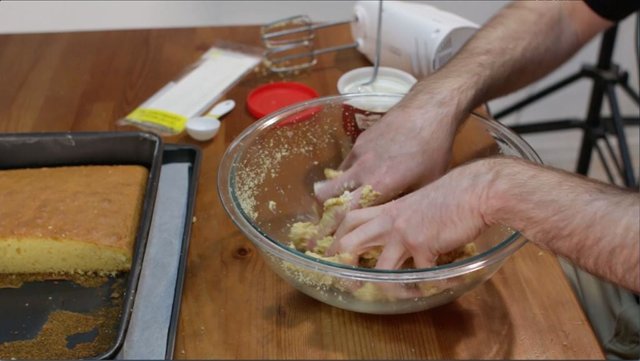 Now we add in your favorite frosting. Start with one large heaping Tablespoon worth of frosting, (approx. 35g or so). You can always add a little more later. IF using the full cake you will probably use about 1/3 of a cup.
Use clean hands or wear gloves and mix the frosting with the cake bits. Or use your mixer. 🙂 The mixture should resemble play-dough, once it is all mixed together. It will stay together when smashed together.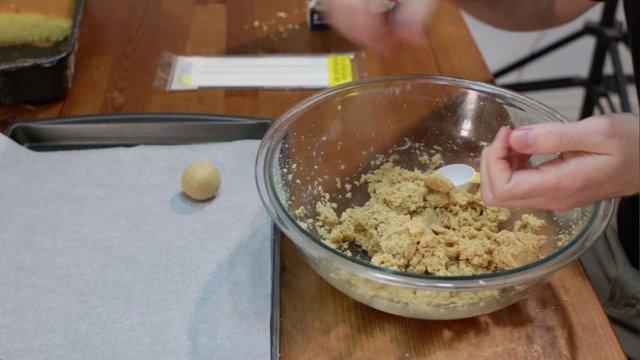 Next, we need to grab some cake mixture and make it into a ball. A tablespoon worth makes a good-sized ball. Knead the cake mix a little bit in your hand, then use your palms to roll it into a ball and place it onto a sheet pan lined with parchment paper.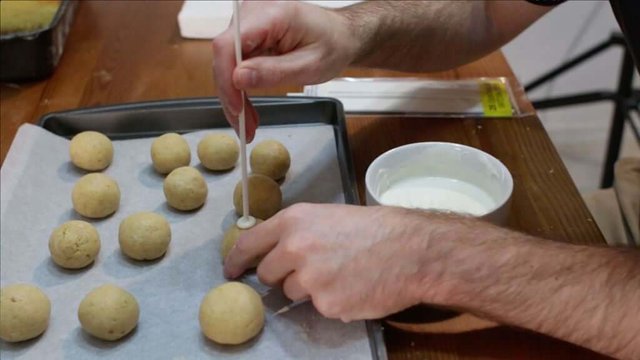 Now melt some of the candiquik, candy melts, or chocolate chips/bars. I prefer the candiquik. Use the microwave to melt the candiquik. Either use the defrost setting on bursts of like 45 seconds then stir, or use the hi setting and do bursts of 30 seconds and then stir, until the chocolate is nice and melted, you may also use the double boiler method.
After that dip your treat stick into the candiquick, about 3/4 of an inch, then stick it into your cake ball, about the same far. Don't poke it too far, we don't want it coming out the other side. Smooth out the chocolate with your finger.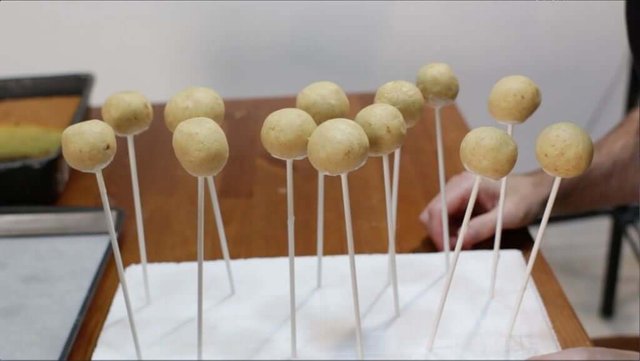 Now place those in a piece of styrofoam or a cake pop stand, and then into the fridge they go for 10 minutes to firm up.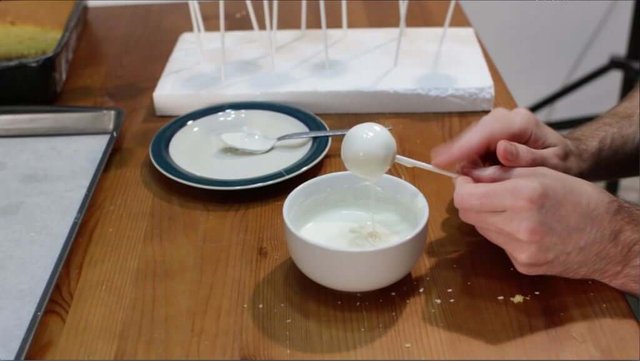 Time to dip the cake pops! Melt more chocolate and place in a small bowl or narrow glass then dip your cake pop into it. Use a spoon to cover the ball if needed. Now rotate the cake stick, and gently tap the stick with your finger, this will allow the excess chocolate to drip off, and rotating ensures a nice smooth covering. Once done place your cake pop back into the styrofoam or cake pops stand and let the chocolate set. If using traditional chocolate you may want to put them in the fridge for a few minutes to help the setting process.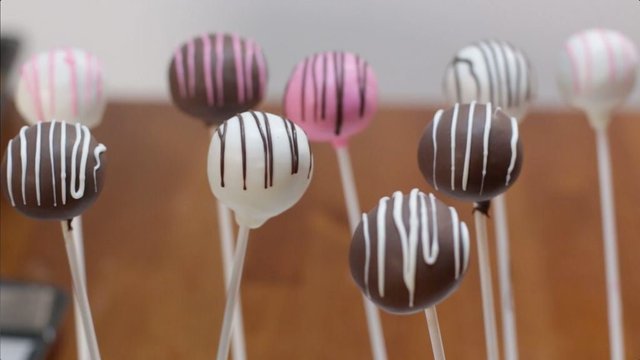 Now we get to decorate these little cake pops. 🙂 You can drizzle chocolate on top using a small bag as a piping bag with the corner snipped off. If you want to stick different candies or nuts on it, you will want to do it shortly after dipping before the chocolate sets completely. And there you go, yummy homemade cake pops! 🙂
Find and print the full recipe here on my website: https://www.inthekitchenwithmatt.com/homemade-cake-pops
Watch the video tutorial here: