Chimpanzee - Animal Series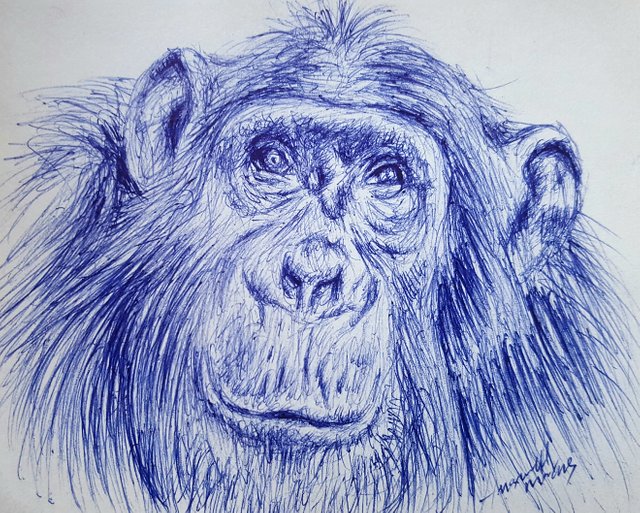 Hi all!
Today, I brought to you my new artwork. It's a pen drawing of a wounded, mild and hairy chimpanzee.
The drawing was done with a blue ballpoint pen on a cardboard paper. I used hatching technique to create this piece. My steps are below: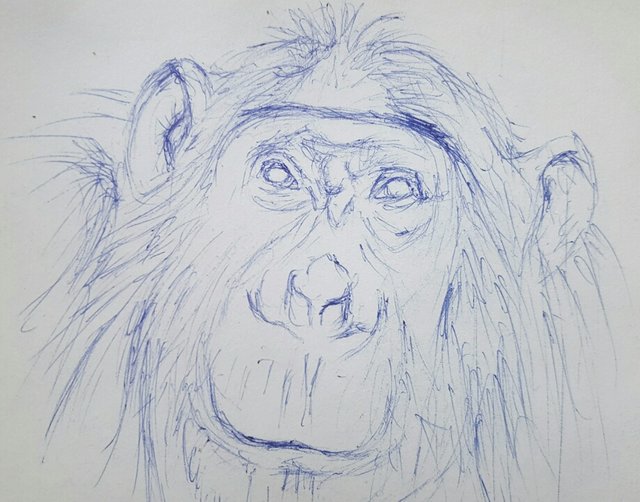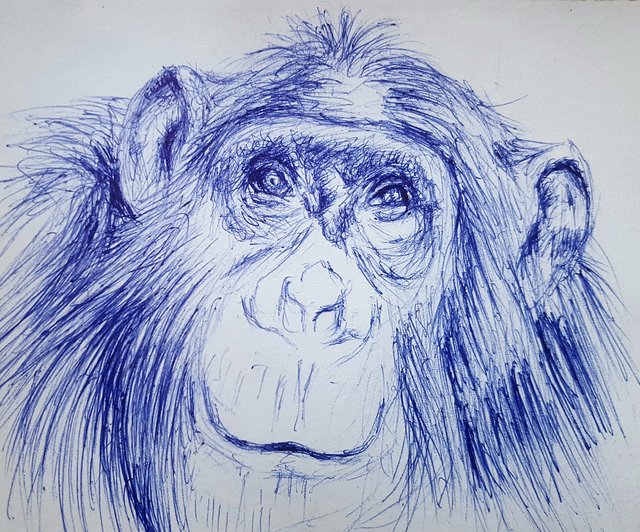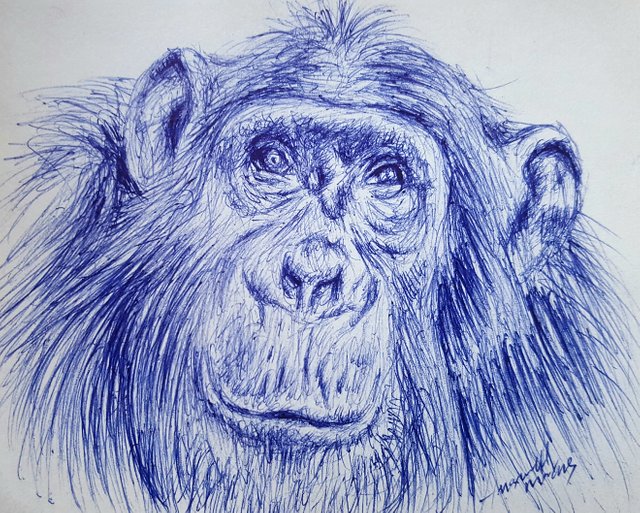 Thank you.