CITYSCAPE PHOTOGRAPHY AND ART CONTEST WEEK #077 - Paris city sight from Arc De Triomphe
Hello everyone,
With special thanks to @axeman for the contest, I'm applying with a photo taken from the very top of the Arc De Triomphe in Paris. Enjoy the view.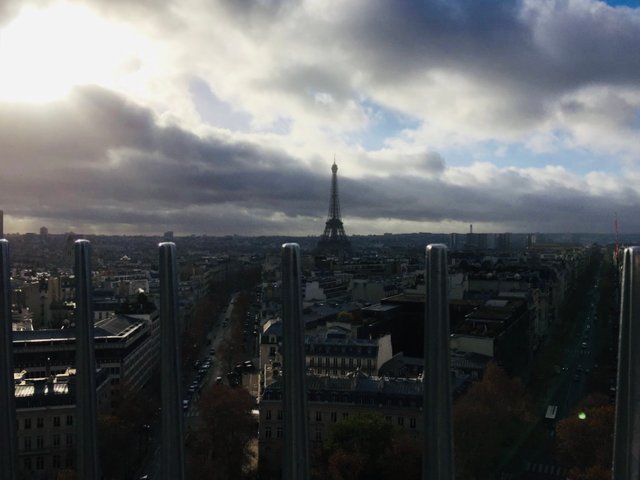 This photo is taken in November, catching the Sun fighting it's way through the clouds. I was trying to pick the best possible day for taking photos but it was rainy almost every day of my staying there so this one turned out to be the best moment for me.
I like doing photography and if you have any advice for me, please share it with me - I would be happy to listen.
Best Regards,
Marko aka @lupusdesign