The World of XPILAR - CITYSCAPE PHOTOGRAPHY AND ART CONTEST WEEK #051
Hola amigos… Una vez más @axeman nos trae el Concurso De Fotografía Y Arte De La Ciudad, si quieren participar aquí les dejo el enlace.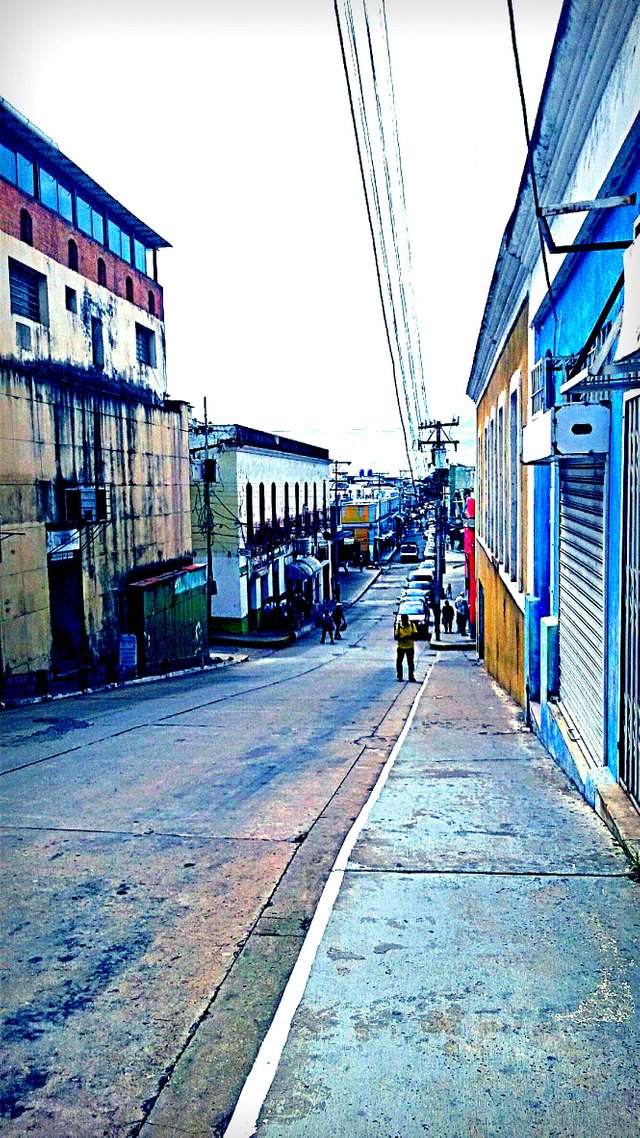 Esta es una de las calles del Casco Histórico de Ciudad Bolívar – Venezuela. La zona desde donde tome la foto se le conoce como La subidita de la Calle Venezuela.
La mayoría de las calles tienen tramos muy empinados, cuando vamos caminando nuestras piernas lo notan porque la presión se siente! La Subidita de la Calle Venezuela es muy nombrada como referencia para ubicar algunos locales comerciales que quedan cerca.
---
La fotografía fue tomado con un Samsung Galaxy Mini S4. .

Un fuerte abrazo a todos @luiyi-22