100 Days of Steem: The Diary Game 29 / junio / 2020: Day #4: A Day Full of Good Energies and Happiness// Día # 4 Un día de Buenas Energías y Felicidad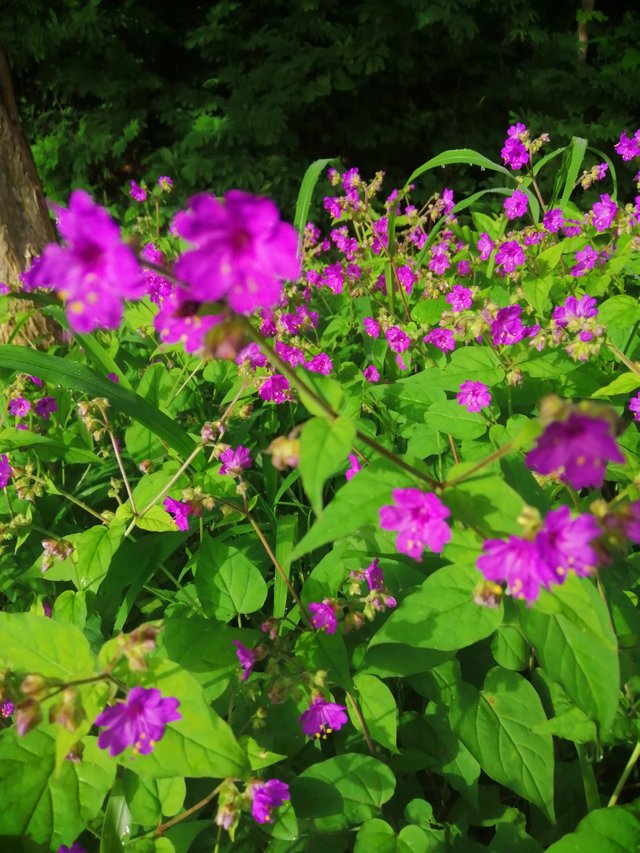 Querido Diario:
He tenido algunos días sin poderte escribir, pero es que estoy terminando el trabajo final del semestre y quiero que quede lo mas impecable posible.
Sin embargo, me he sentido algo claustrofóbica, al punto de sentir un mini ataque de pánico cuando supe que era 29 de junio, debido a que era el día que me tocaba guardia, según el horario anterior. Una vez aclarado que la secuencia se había ampliado a un día, no tuve de otra que salir de la cama a las 6am y salir a ejercitar e un rato.
Dear Diary:

I've had a few days without being able to write to you, but I'm finishing the final project for the semester and I want it to be as flawless as possible.
However, I have been feeling a bit claustrophobic, to the point of having a mini panic attack when I found out it was June 29th, because it was the day I was on guard, according to the previous schedule. Once it was clear that the sequence had been extended to one day, I had no choice but to get out of bed at 6am and go out and exercise for a while.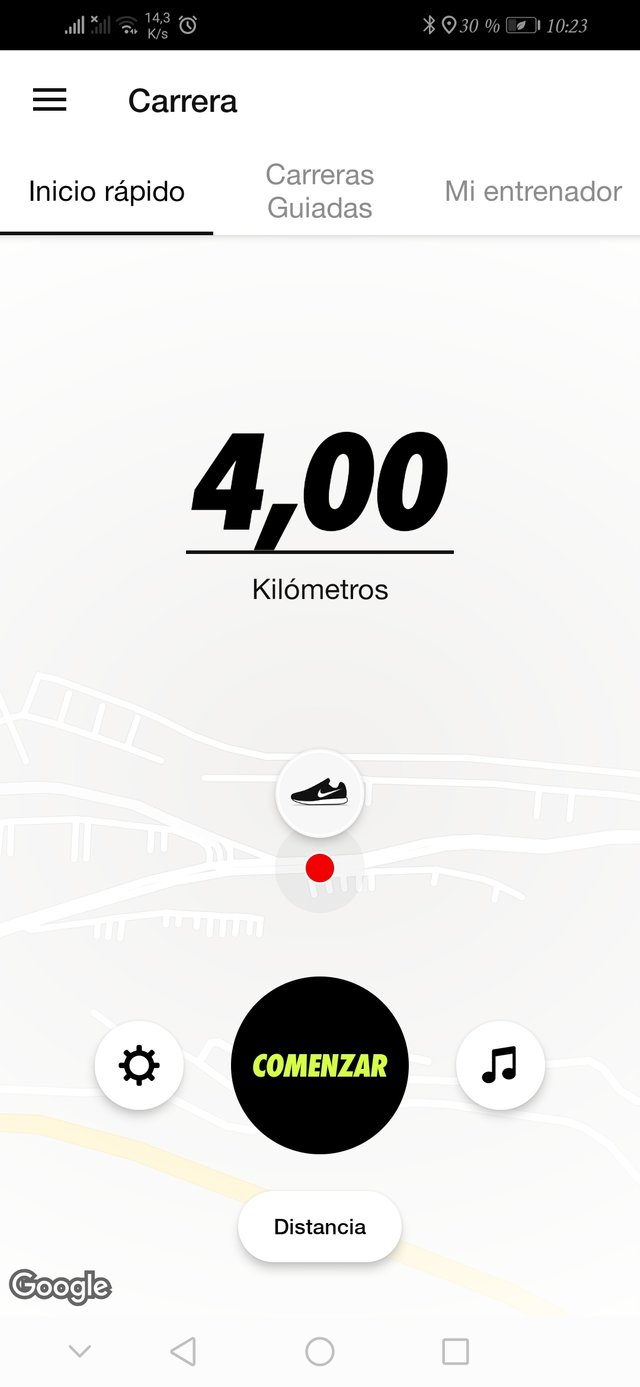 Nike Run ®️
Activé la aplicación NikeRun®️ y agarré pista, mi esposo me había dicho en días pasados que si subía la pared directo, no me cansaría tanto, así que tomé la salida y empecé a subir la cuesta.
Nike Run ®️
I activated the application NikeRun®️ and I took a hint, my husband had told me in the past days that if I climbed the wall directly, I wouldn't get so tired, so I took the exit and started to climb the hill.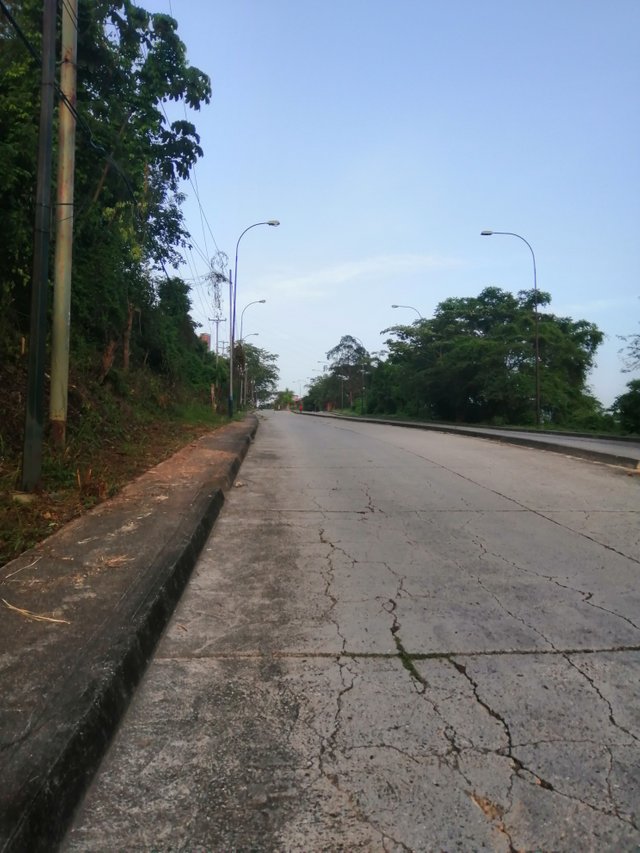 Esta carretera es lo que denominamos la pared cuando recién nos mudamos, hace muchos años, la subíamos a diario en temporada de vacaciones y días libres, subirla, solo nos llevaba 10 minutos, hoy día, me cuesta mucho, tardando 17 minutos por kilómetro.
This road is what we called the wall when we first moved in, many years ago, we used to climb it every day during vacation and free days, climbing it, it only took 10 minutes, today, it takes me a lot, taking 17 minutes per kilometer.
Gratas sorpresas en el Camino
"Es hora de ir ganando más resistencia en el cuerpo, las ocupaciones diarias no son excusa para no regalarnos una hora", me repetía constantemente para evitar devolverme, empecé a observar a mi alrededor y pude notar que las gotas de rocío se notaban en demasía alegres, dando la bienvenida al sol, que recién empezaba a brillar con más energía.
Nice surprises on the Road
It is time to gain more resistance in the body, daily occupations are no excuse not to give us an hour", I repeated to myself constantly to avoid returning, I began to observe around me and I could notice that the dew drops were too happy, welcoming the sun, which was just beginning to shine with more energy.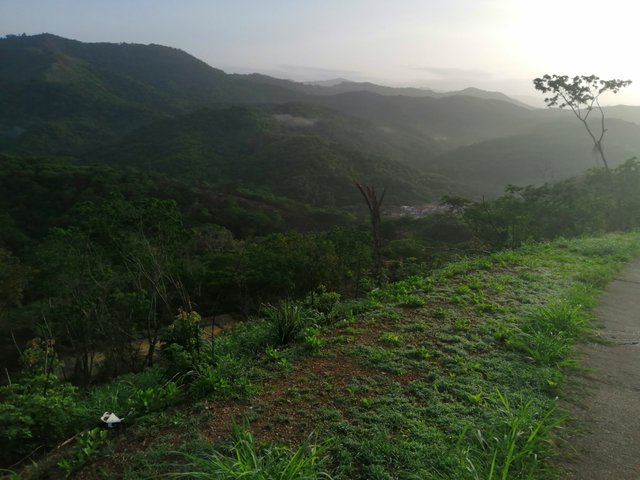 La vista una vez arriba, es un espectáculo, recordé el motivo por el cual me enamoré cuando vinimos a conocer por primera vez lo que sería nuestro hogar. Esa sensación de amor a primera vista, vuelve a brotar y gratos recuerdos vienen a mi memoria.
The view once on top, it is a spectacle, I remembered the reason why I fell in love when we first came to know what would be our home. That feeling of love at first sight, comes back and pleasant memories come to my mind.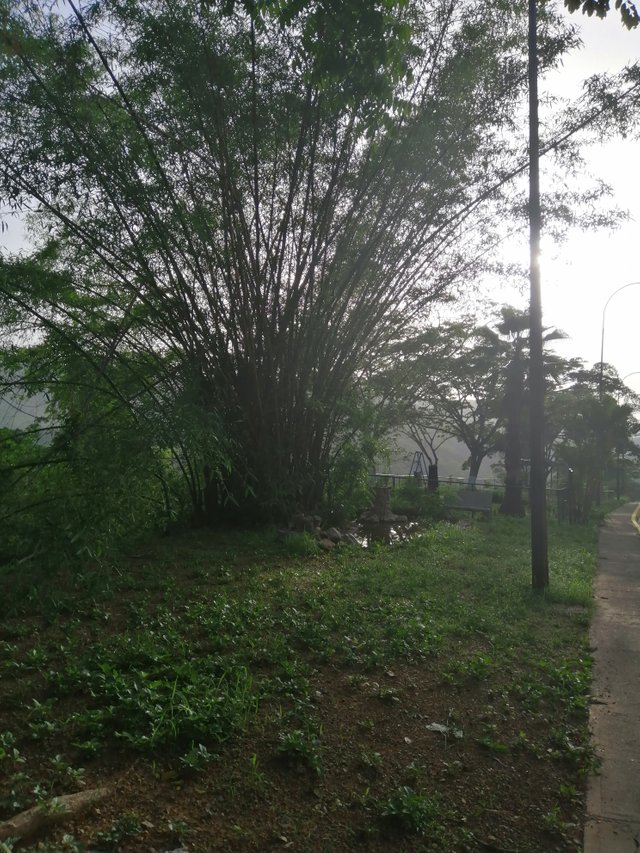 Hermosas florecillas se muestran en su esplendor, sin nada de timidez, vivos colores, brillantes pétalos piden a gritos que las observen y que las guarden para la posteridad en una fotografía.
Beautiful little flowers are shown in their splendor, without any shyness, vivid colors, bright petals cry out to be observed and to be kept for posterity in a photograph.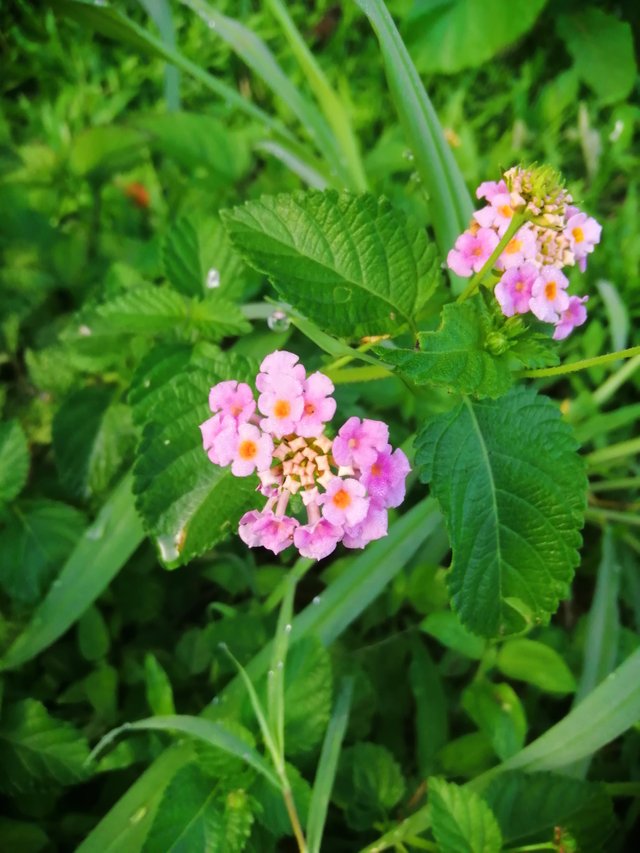 Hogar, dulce hogar
Luego de esta gratificante mañana, entre meditación, ejercicio y oxigenación, llegué a casa, superé el reto diario y con mejor energía para la rutina diaria.
Home, sweet home
After this rewarding morning, between meditation, exercise and oxygenation, I arrived home, overcame the daily challenge and with better energy for the daily routine.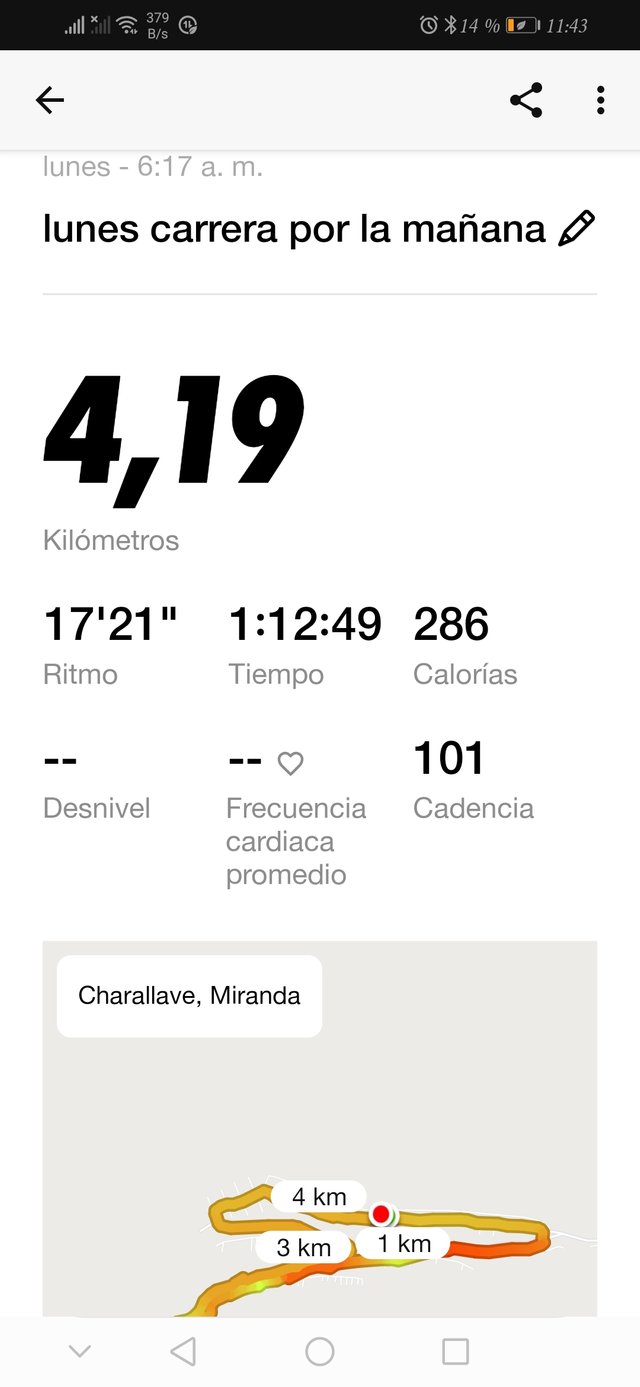 E incluso, pude desbloquear un nuevo reto de NikeRun®️: La carrera más larga.
And I was even able to unlock a new NikeRun® challenge ️: The longest race.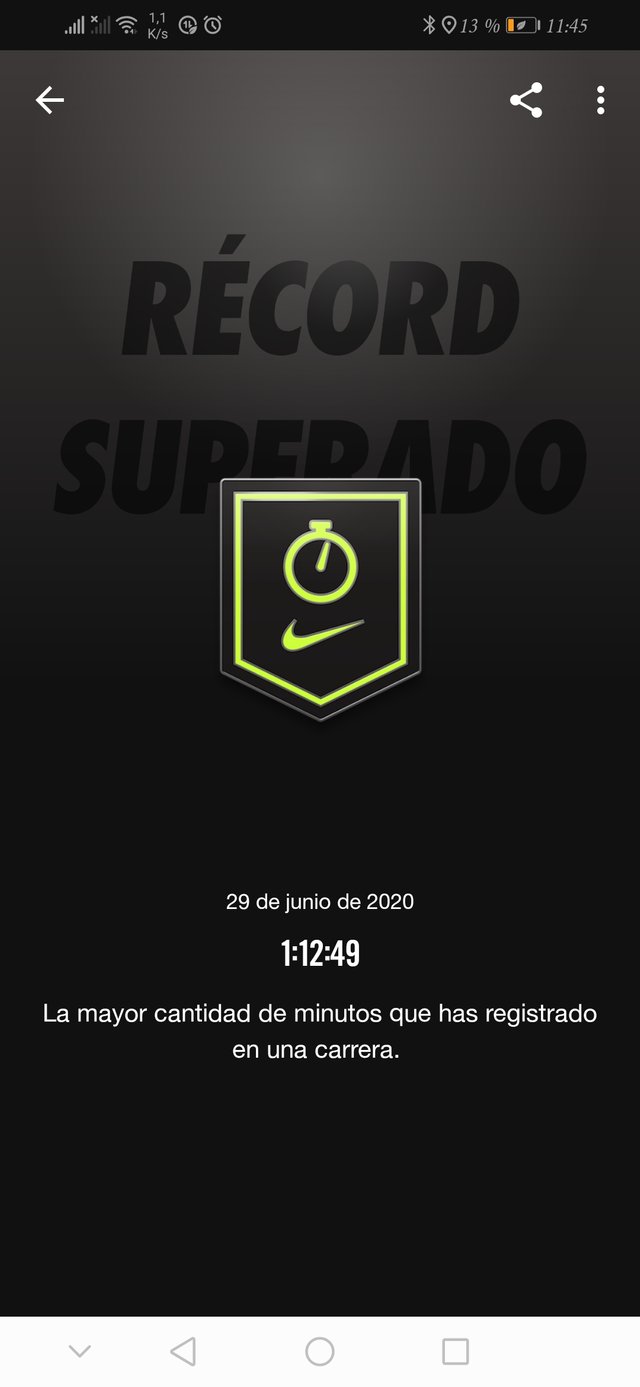 Querido diario, no imaginas la energía que gané para seguir con mis actividades diarias, aparte el rico desayuno que preparó mi esposo cuando llegue, fue la guinda del pastel..!!
Dear diary, you can't imagine the energy I gained to continue with my daily activities, apart from the delicious breakfast my husband prepared when I arrived, it was the cherry on top of the cake!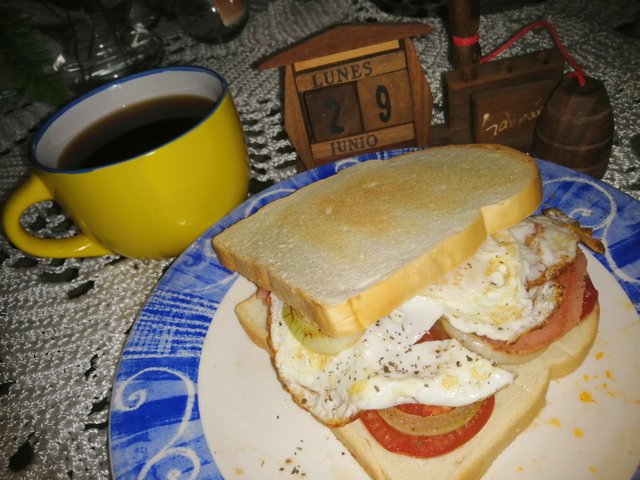 Espero volver a escribirte mañana y seguir contando estas gratas experiencias de vida.
Me despido deseando que Dios Bendiga a toda la humanidad con salud, fuerza, fe y esperanza.
I wish to write to you again tomorrow and continue to tell you about these pleasant life experiences.
I leave you wishing God to bless all humanity with health, strength, faith and hope.
@leticiapereira
Huawei Y9
Contenido 100% Original