Mahsa Amini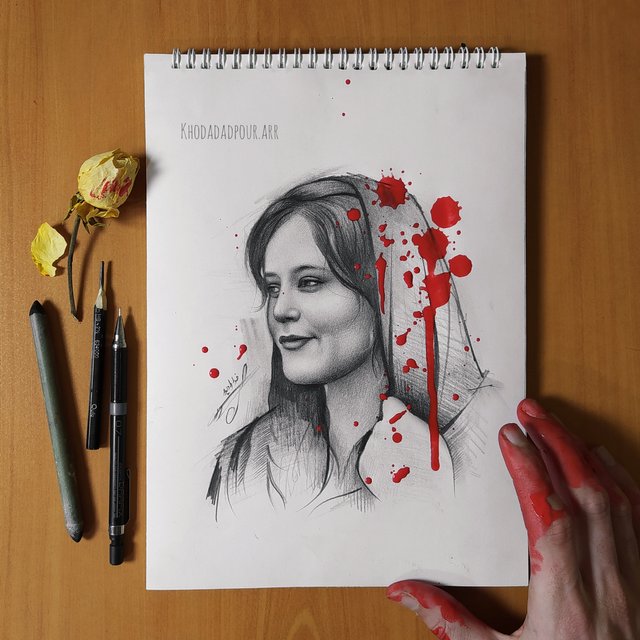 Hello my dear friends,
I hope you are doing well .
This painting is of Mehsa Amini's face.
I think the whole world got to know this person.
He was killed by the morality police in Iran, the country where I live .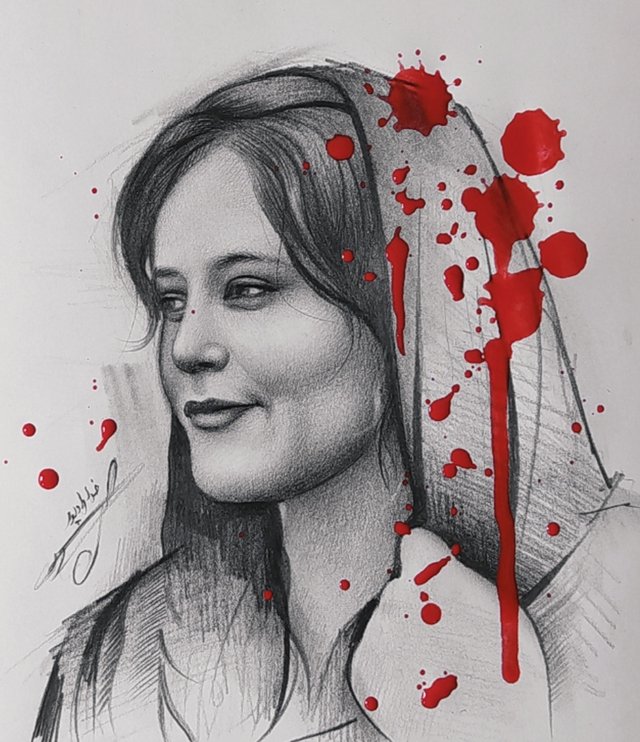 She name is Mehsa Amini.
Although his murder was accidental or intentional, there were many reactions.
Mehsa Amini's hashtag was mentioned millions of times on Twitter and the whole world reacted to this issue.
In my country, Iran, there is a police called Morality Police, who if they see women without hijab, they will be dealt with.
This painting I drew was the least I could do.
I am a painter, but these days the people of my country are painting the streets with their blood.
Hoping for better days for the future of my country.