Proposal: Updating WoX's Banners by @jhont-dg || 100% PowerUp
   Hola Steemians! Hace una semana le comente a @adeljose que si me lo permitía yo podía mejorarle un poco su banner y su separador y también aproveche de realizar un banner para World of Xpilar.
Activa Night Mode antes de continuar


Imagen diseñada en CorelDraw 2020 / Fuente Background


Separador
Antes

---
Después


   El diseño en general es el mismo, lo realicé siguiendo el mismo patrón pero con acabados un poco mejores.
Otro ejemplo
Separador de @franyeligonzalez



   En éste la diferencia radíca en el fondo blanco, un error muy común que solo se persive en Night Mode.

Banner
Original

   Acá igual, el diseño en general es el mismo, solo con acabados un poco mejores. Arreglé el fondo para que no se viese esa linea vertical en el mar.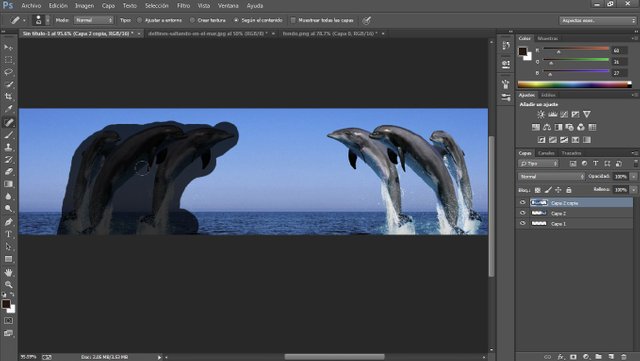 Fuente imagen Delfines || captura realizado en mi PC
   Para ello solo dupliqué la imagen, la volteé y usando la herramienta pincel corrector en Photoshop eliminé a los delfines duplicados, quedandome solo con el mar.
Resultado


WORLD OF XPILAR
   Con éste si me dediqué e hice un rediseño completo alejandome un poco del banner original.
Original

Propuesta

   Me hace ilusion que los Admin y Mod de World Of Xpilar lo tomen en consideración.
@xpilar
@stef1
@art-venture
@franyeligonzalez
@worldofxpilar
@adeljose
---
Herramientas utilizadas: CorelDraw 2020 || Photoshop